Writing a scientific research paper can be exciting for first-timers. However, it can be equally overwhelming thinking of the research process as well as how to present your findings in the best way possible. Nevertheless, with proper research and a methodical approach to the writing process, you have a good start. The most important thing is to aim to be understood and to convey accurate information for your audience. These go a long way in gaining the respect of fellow scientists when writing for journal publication, and a high score when writing for classroom presentation.
If you are finding it hard to get started with your writing, here are six tips for your guidance.
     1. Strive for clarity and accuracy
Science isn't an easy subject for most people. As a writer, you have the duty to make your paper comprehensible to your audience. And the best way to achieve this is to be clear in what you are saying. However, you have to be careful not to lose the scientific credibility and authority while at it. In addition, the information that you give has to be accurate
To achieve clarity when writing a scientific research paper, use simple language structured in short sentences and paragraphs. In addition, pay attention to grammar usage. Keep in mind that simple grammatical errors can portray you in a bad light to the people reading your paper.
     2. Proper editing
Editing is necessary to ensure that the paper is accurate and free from errors. It is good to have a final re-reading of your paper so that you can be sure that all the numbers add up and make sense. If your paper is related to medical science then check for A-Z Medical terms and their definitions to confirm that you used those terms properly. However, you might fail to notice everything, especially after the rigorous research and writing process. It is good to seek help from your peers to review the paper for you. Take the suggestions offered seriously and revise your paper accordingly.
In addition, take all the advice that the professional editors give you. It is good to remember that the publication of your paper depends on their approval. Ensure that you have done all the changes according to the comments received.
     3. Have a good research question
A good research paper is one that captures the attention of the editors and readers. It is very important to come with a good research question that is interesting and intriguing. The question that you choose should be of clinical importance in that the readers would be compelled to want to know the answer. Choosing a good question is also important if you are to make an impact in the medical field. Be sure to choose one that can influence the clinical management of patients in the real world.
     4. Include all critical information
When writing a science research paper, it is easy to assume that the readers will only skimp over the article. It might surprise you to know that many people read research papers in depth. This includes analyzing the figures to see whether they add up, looking at your methods and results as well as taking time on your discussion and conclusion. If you leave out any critical information, you are only risking your reputation in the field. For this reason, make sure that your paper conveys all the critical information.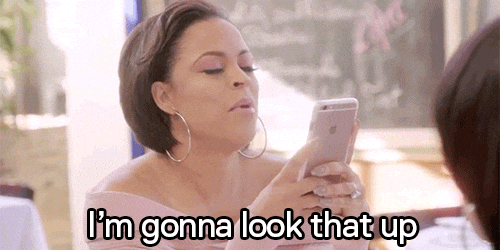 5. Be brief as much as possible
Even though the readers take their time to read and analyze your paper, it is good not to assume that they have the luxury of time. You need to aim for your paper to be concise without having too much irrelevant information. Aim to present your findings with as few words, figures, tables, and illustrations as possible.
     6. Find help
Writing a science research paper takes a significant amount of time from your schedule. Between juggling other responsibilities, it can be hard to find time to concentrate on your paper. Besides this, you may also be lacking the right writing skills to write your paper. In this case, consider finding help online.
The internet is a rich resource for experts who can help you write, fact-check the findings and even edit your paper. You can look for people who are proficient in medical writing. You can also hire a freelance science writer that can help you fact-check your paper so that you can present a credible final product.
Conclusion
Writing a good science research paper calls for good research and writing skills. Be sure to do thorough research and include all the critical details in your paper. However, start by choosing a good research question. Write clearly, without any grammatical errors, and try to be brief. In addition, don't forget the editing phase so that you can achieve accuracy. If you find it difficult to do everything on your own, you can always ask for help from experts.
Enjoy This Article? You May Also Like: