Are you struggling to generate consistent opens & click-throughs on your email marketing efforts? It could be that your suffering from plain 'ole boring email newsletter headings that don't intrigue any of your readers.
Writing newsletters is one such way of getting the attention of your audience. But how do you write the newsletter to ensure they work as intended? After all, you cannot just throw words around and expect your newsletter to work. 
You can only stay on top of your customers' minds if you're writing the newsletters the right way. You need a newsletter that will solve all your customers' problems at once. The same way Physics homework help comes through for college students. 
Your newsletters should sound like you're volunteering to help customers get their issues in order. This is how you boost your open and click-through rates. 
Bear in mind that your content has to align with what your customers have subscribed to. Meaning is it promotions, announcements, or an extension of the content you offer on the site? 
That's why just below we are unveiling 6 Simple Steps to Writing Email Newsletter Headings that Grab Attention!
6 Tips to Writing the Perfect Email Newsletter Headlines
1. Relevance is Key 
Relevance is key when you want to engage your audience. That means you should only put out a newsletter when it is absolutely necessary. If an email newsletter does not align with your marketing goals, you should not write it.
After all, email newsletters are not just written for the sake of it. They need to be supported by research and a valid marketing objective. Figure out the kind of email newsletters people like to subscribe to in your industry and write a newsletter that touches on the interests of your audience. 
When writing the perfect email newsletter heading utilize vocabulary, jargon, or language consistent with your target audience. This will help make your newsletter feel more personalized & specific to your audience, instead of a general email news blast.
Use the resources available to you to make the newsletters as interesting and as informative as possible. While at it, don't forget to re-examine your business goals and identify what you want to do with the newsletter. This is how to set your email newsletters for success. 
If your business goals do not align with the email newsletter you want to roll out, your time might be better spent focusing on other marketing campaigns. There are many other ways for marketers to nurture leads and increase traffic to their blogs. 
2. Decide on the Type of Newsletters You Want to Publish
If you establish that you actually do need newsletters, the next step is to decide the kind of email newsletters you want to put out. The biggest mistake marketers make with newsletters is writing cluttered and unfocused copies.
Instead of writing a newsletter that focuses on every aspect of your business, narrow down on a specific subject to make it succinct. For instance, if you're writing a product newsletter, focus on a specific one, rather than talking about all your offerings. 
3. Newsletters Should Be More Educational Than Promotional
If your newsletter is mostly promotional, you can be sure that not many will even open it. The one thing that encourages your subscribers to open and click through your newsletters is content with value.
The truth is, even though your subscribers happen to be your customers, they don't want to hear about your products and services all the time. They may love your offerings, but it doesn't mean that they're always looking to buy something. 
By making your newsletter 90% value-packed and 10% promotional, you ensure that you won't lose your audience's attention. Make sure to craft email newsletter headlines that give readers a sneak peek of what's to come in the email. This will help build anticipation for your emails, as well as consistent readers.
Case in point: You absolutely love vintage furniture, and especially have a thing for this one vintage furniture site. You willingly opt into the site's email list, but now, they send you 3-4 emails a day to buy stuff from them. It gets to a point where seeing the site's name pop up on your screen makes you want to scream your head off. 
However, if they sent educational content that talked about how to use vintage furniture as décor pieces, you would light up each time their sender name popped up in your inbox. If fact, this energy would be so positive that you'll be inclined to buy furniture from them. 
4. Set Expectations on Your Subscribe Page 
Now that you know the kind of newsletters you want to write, properly communicate what subscribers should expect on your subscribe landing page. Be sure to mention how often your subscribers should expect to hear from you as well. 
When you're specific, potential subscribers will know what they're about to get themselves into. Each time you're writing a new email newsletter, confirm that you're not veering off the expectations you had set in the beginning. 
This is an important consideration for your subscribers because they won't end up receiving content they did not sign up for. Everyone appreciates when sites allow them to opt into subscriptions with open eyes. In the end, this will diminish your unsubscription and spam rates. 
5. Be Creative
The last thing you want to do is send newsletters that read like lectures.  No one wants to read a boring and lifeless newsletter in the middle of a busy day. Spicing up your email newsletters will boost your open and click-through rates.
What you should remember is, the fact that your leads subscribed to your emails is no guarantee that they'll read them. However, creativity will increase the chances of more subscribers reading your emails.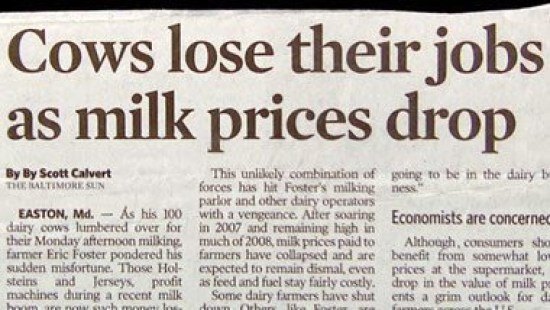 Writing email newsletter headings that are curiosity peeking & funny can go a long way with increasing open rates. A silly simple sentence can have email readers on the edge of their seats waiting to see what comes next to follow the headline. 
When you add incentives to your emails, subscribers will be encouraged to open them. Each newsletter should have a unique and engaging subject line that sparks curiosity in your subscribers. 

6. Add a Call-to-Action 
Lastly, make sure each newsletter you put out has a call-to-action. After all, the main reason you're going through all the effort is to boost your bottom lines. A newsletter should feature multiple CTAs embedded in different sections of the write-up. 
You need to have one head CTA featuring in the newsletter section that's your main focus. The other CTA should be just in case your subscribers have time for them. 
Conclusion 
Writing a newsletter needs precision and objective to ensure it is engaging and that it helps you achieve your marketing goals. Find out the kind of content your subscribers are interested in and make each copy as creative as possible. Be sure to set expectations for your subscribers so that they opt into your email list with open eyes.
Enjoy this Article? You May Also Like: