Last Updated: October 26th 2020
Ever wondered why many brands are switching to private Instagram accounts? If yes, then you're in the right place.
In this article, we'll talk about the factors that are motivating brands, influencers, and companies to go private on Instagram. In the end, you should have an idea of what it looks like for a brand to switch to private Instagram accounts and also discover whether or not it'd be a good option for your brand.
That said, we'll like to begin by stating that one of the strangest and most significant trends that emerged in 2018's summer is that many brands and companies are making their Instagram accounts private.
Under normal circumstances, one might assume that switching to a private social media account won't lead to any positive result. On Instagram, as with many social platforms, the Explore Page gives great potential for organic growth & reach by exposing your content to other users.
So, why is it that many companies, influencers, and brands are switching to private Instagram accounts?
While you ponder on the question, it's even worth noting that some popular accounts like Moist Buddha, have an incredible number of followers, a lot of viral potentials, tons of content, and private accounts.
WHAT DOES A PRIVATE INSTAGRAM ACCOUNT IMPLY?
Before we even talk about the factors that motivate brands to switch to a private Instagram account, it's essential to know what it means to use a private Instagram account.
A private Instagram account is an account whose content is hidden from public views and only visible to the followers of that account.
When switching to a private Instagram account you lose access to the following features:
Public Instagram Explore Page:
The Instagram Explore Tab allows influencers and brands to connect with potential followers. In most cases, the Explore Tab is even identified as one of the most real places on the web. Rather than just displaying the top posts on Instagram, The Explore Tab will display content that users are willing to interact with. If you choose to switch to a private Instagram account, then your content won't be featured in the public Explore Tab. Which means you've lost a lot of viral potential.
Discover-ability from Hashtags:
Once your Instagram profile is private, your content will no longer be featured under trending hashtags. It would not be a good idea to make your account private if hashtags are part of your Instagram growth strategy.
Shareability of Content: 
Next, switching to a private Instagram account causes your content to be blocked by anyone not following you. Thus, if you post some highly engaging content and one of your followers shares is with their friend group. Only those that follow you will be able to see the content, reducing your overall organic reach.
Random Followers:
Lastly, once your account goes private you will have to approve every new follower you get. The lack of instant gratification of the following will cause a lot of people not to hit the follow button.
7 Reasons Brands are Switching to Private Instagram Accounts
A lot of large-scale brand or meme accounts switch to private Instagram profile for some of the following reasons:
1. GIVE OTHER USERS THE FEAR OF MISSING OUT (FOMO)
Ideally, some businesses, influencers, fitness stars, and bloggers have realized that potential followers also experience this FOMO when they see thousands of people following a private account.
Notably, this makes new followers feel like they're missing out on something valuable and in turn, get more people to follow an account.
The FOMO feeling comes in handy for brands that are looking to launch new products. For instance, rewarding your loyal followers and giving new followers many reasons to follow you.
This strategy works well for brands because people generally love to have a feel of anything that's exclusive and special.
[et_bloom_inline optin_id="optin_22″]
2. GET MORE FOLLOWERS
Undoubtedly, this is one of the most decisive factors that motivate brands to switch to private Instagram accounts.
Typically, if you have a private account, then your content can only be viewed by your followers. So, users will automatically follow you if they see value in your brand.
Here's the idea behind what we're trying to say.
Once your account is private and your followers send your post to their friends, they all need to follow you before they can view the content.
Alternatively, if your account is public, they can view your post even without following you.
Going private on Instagram helps brands to tug at people's curiosity.
Furthermore, if a random person lands on your profile and notices that your private account has millions of followers, they'd be more likely to hit the follow button.
Of course, that's because many people are following you for a reason.
This strategy works for so many brands.
For instance, here's a proven result that was discovered in an interview with Reid Hailey:
In the interview, the founder of doing things stated that before making his accounts private, he use to have an average of 10,000 new followers every week. When he went private, the number grew to about 100,000.
That's a whopping 10X increase in follower's growth.
Elliot Tebele also verified Hailey's claim by stating that going private on Instagram leads to follower growth.
3. GIVES YOU MORE CONTROL
A private Instagram account allows you to select the kind of fans and followers that you want to have as a brand.
Even though social media is public, many people might not be willing to share a connection with you or give honest feedback in those open places.
But then, when you have a private, small space, you can get the control needed to facilitate a more genuine connection while also offering value to your followers on a 1:1 basis.
Additionally, you can quickly ban or weed out unwanted trolls.
4. INCREASES RETENTION RATES
Another benefit of going private on Instagram is that it helps brands to keep their followers from hitting the unfollow button.
How's that possible?
When you have a private account and your fans are trying to unfollow you, a pop-up appears asking if they want to unfollow and reminding them that they can no longer access your content.
When fans are reminded that way, they'll have to think twice before unfollowing you. The entire process will most likely increase retention rates.
5. AVOID HARASSMENT
Just like most social media networks, Instagram has harassment issues. In a bid to control who comments, messages and likes their photos, many Instagram users are beginning to switch to private Instagram account.
If you're all concerned about the bullying and harassment that happens on Instagram, then you can consider switching to a private Instagram account.
That way, you'll have peace of mind.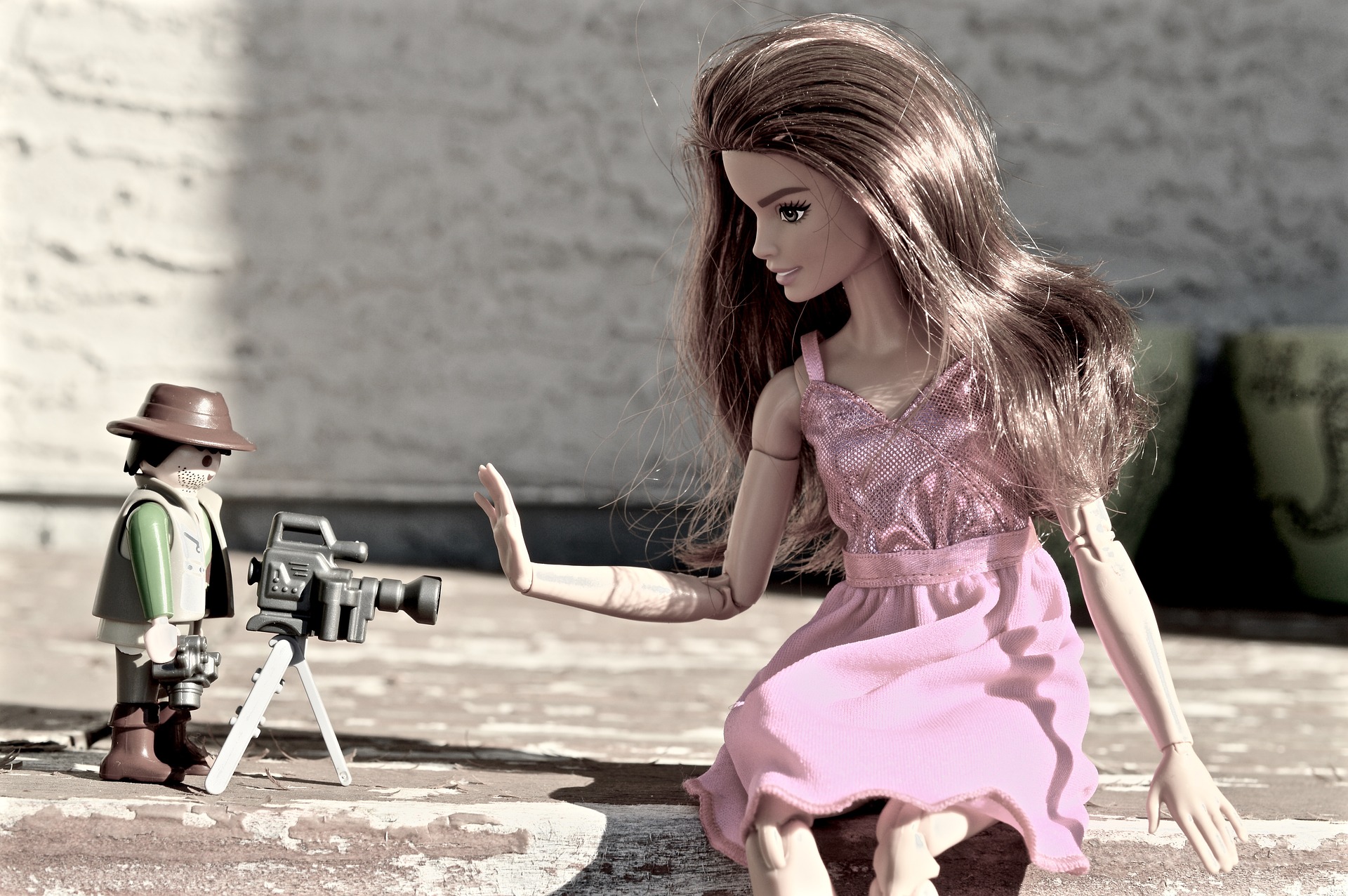 6. PROTECT PRIVACY
Another reason that motivates brands to switch to private Instagram account is the pursuit of privacy.
By limiting the number of people who can see your content, you're passing a message across that you prefer content overreach.
Your followers will also feel like your content is specifically meant for them since they're members of the private space you've set up.
Indeed, privacy is one of the great reasons that motivate users to switch from public profiles to private profiles.
7. PROTECT YOU FROM BEING REPORTED
In a bid to prevent themselves from what Instagram has laid out for violating accounts, many large meme accounts have switched to private Instagram accounts.
Typically, you'll find many brands that post offensive content in this group.
The basic idea here is that by going private, brands will prevent themselves from being reported by people who find their content offensive and indecent.
WHY IT MIGHT NOT BE THE BEST DECISION TO SWITCH TO A PRIVATE INSTAGRAM ACCOUNT
Everything that has an advantage also has some downsides.
Here are some of the possible catches that are also worth considering before switching to a private Instagram account.
1. NO ROOM FOR POTENTIAL FOLLOWERS
Indeed, switching to a private Instagram account leaves no room for potential followers to get in touch with you.
Furthermore, you're more likely to offend people by exposing your content only to your followers.
This is specifically true if you grant someone access to your Instagram account, only for them to find out afterward that your content isn't what they're searching for.
Some other followers might even feel that you duped them into following you. Thus, they'll end up disliking your brand and unfollowing you.
2. INSTAGRAM BUSINESS ACCOUNTS CAN'T SWITCH TO PRIVATE
If you own an Instagram Business Account, then switching to private will cause you to lose access to all business features. In order to make the switch to private you first must have a personal Instagram account. 
Meaning, you'll not be able to run promoted content, Instagram ads, or even access Instagram's analytics services.
What we're trying to say is that Instagram doesn't allow business accounts to go private. It could also be interpreted that Instagram might punish any business account that tries to game the system and switch to private.
This is perhaps the most significant disadvantage of switching to a private Instagram account.
3. YOUR CONTENT WON'T BE FEATURED IN INSTAGRAM SEARCHES
Just like we mentioned before, once your Instagram profile is private, your content will no longer be featured in the Explore page or under trending hashtags.
Furthermore, you can't be able to embed your post on a website or even link to it.
So, now that you've known why many brands switch from public Instagram accounts to private Instagram accounts and the downsides associated with private accounts, do you think it'd be a good decision for your brand?
Well, that's up to you.
But here's what we have to say.
IS A PRIVATE INSTAGRAM ACCOUNT WORTH IT?
If you're using Instagram just for personal reasons, and you have concerns around who sees your posts, and security, then having a private Instagram account will be beneficial.
On another note, if you're a brand and you're looking to improve brand awareness, increase sales, and grow your following, then it's not advisable to switch to a private Instagram account.
If you're a brand with extensive followers on Instagram and you're not looking to get more followers, then it might be a good idea to switch to a private Instagram account.
And of course, if you're a meme account (or just any type of account) and you want to protect the authenticity of your content, then it'd be beneficial to switch to a private Instagram account.
HOW TO VIEW A PRIVATE PROFILE ON INSTAGRAM
When it comes to accessing an Instagram private profile, many people are usually left in the dark.
For instance, when you search for "ways to view a private Instagram account" on google, you'll find so many resources that seek to help you break the security barrier.
But then, the issue is that most of these resources ask you questions that aren't meant to be answered. For instance, you might see some websites asking you questions like what is your preferred kind of chocolate? What is your favorite type of food?
Well, even though these questions appear innocent, some of the websites are most likely trading your information.
In some cases, even if you provide honest answers to the questions, you'll not also get access to the private account you've been willing to creep.
To cut a long story short, the best way to view a private account on Instagram is by sending a follower request. No hard and fast rule, the private account you're trying to view might accept.
HOW TO MAKE YOUR INSTAGRAM ACCOUNT PRIVATE
After reading through the drawbacks and benefits of switching to a private Instagram account, do you think it's something worth considering?
Well, if yes, then here's how to:
Open your Instagram application
Right from your profile, type on the icon that has the appearance of a person's head and shoulder
Click on the settings icon
Switch on the private account setting
And yeah, you're all done.
SUMMARY
We'll like to wrap off by stating that even though a private Instagram account might be beneficial for large meme accounts, it can also be a malicious strategy for a handful of other accounts.
If you don't have an excellent account on Instagram, then it's best always to keep your Instagram account public while looking out for other ways to attract new followers.
Now, we want to hear from you.
What are your thoughts? What do you think about private Instagram accounts? Do you think brands can benefit from it, or it's just meant for meme accounts? Please sound off your opinions in the comment section below.
Enjoy this Article? You May Also Like: