Hey there, have you been looking for an article that talks about knowing when to hire your first employee? Are you a small business owner, and you've been thinking about hiring your first employee but don't just know the right time to make that move?
If yes, then you just stumbled upon the best resource ever.
This article is meant for business owners, and it addresses the issues around hiring and the best time to carry out the exercise.
For starters, it's worth noting that many solo entrepreneurs find it hard to give up control. Yeah, the mere act of entrepreneurship indicates that you're self-sufficient, confident, and motivated to do everything to your standards. However, too much control can become a liability, especially when the work starts pouring in.
The process of hiring your first employee can be a risky but huge step. It is somewhat technical and can involve activities like recruiting, training, and payment of salaries or benefits.
These processes are time, energy, and resource-demanding and should only be undertaken under specific conditions. It's not just all about whether you can afford the trimmings and salary – that determines whether or not you can hire.
Hiring can break or enhance your business. The former happens when hiring is done for the wrong reasons and at the wrong time.
When it comes to hiring, there are so many factors to consider. Also, the present-day jobseekers are now expecting more from their employers.
We've gone past the days when employers had the complete freedom to hire anyhow. Now, they need to work on their employer branding and also spend more time attracting great talents.
Your very first hire is perhaps the most essential. He/she will be the cultural spark that'll shape your growing business.
That said, let's dive into something more interesting.
 BEST TIME TO HIRE YOUR FIRST EMPLOYEE
For every small business owner, the process of hiring the first employee is usually a preeminent step that comes with all sorts of positive vibes. The thought of even having an extra hand to help manage the workflow is a huge relief.
Besides, hiring your first employee can make your small business seem less like a hobby job and more like a genuine company.
No matter how enticing it might seem to be, the process of hiring your first employee is an important decision that needs a thoughtful approach.
How do you attract the right person, and what position needs filling? When should you hire your first team member, and whom should you hire?
Once you've launched a business, then you become a bona fide entrepreneur, and it's your responsibility to answer the questions and act on them.
But the question still lies: how do you know if it's time to get started on hiring?
Here are our recommendations concerning the best time to hire your first employee: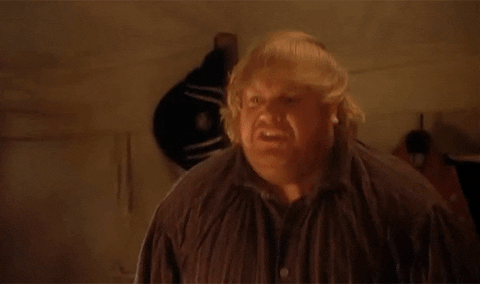 1. HIRE A NEW EMPLOYEE IF YOU'RE TURNING WORK DOWN
A lot of new business owners spend most of their time treading water. All of a sudden, they find it difficult to put serious efforts into growing to the next level.
At some point, most business owners begin to feel like they've reached full capacity and can't take on new clients again.
Well, this is a challenge, and if you must grow, then you need to extend that capacity.
Have you ever experienced this at any point in your business? If yes, then it's a pointer that you need to make a great move by employing your first employee.
That way, you can have someone handle work while you oversee other aspects of your business.
2. HIRE YOUR FIRST EMPLOYEE WHEN YOU BEGIN TO LOSE CLIENTS
One of the biggest challenges that most solopreneurs face is their inability to offer quality customer service.
If you're busy to take clients' call or you continuously miss deadlines, you'll soon find yourself dealing with complaints. Furthermore, if you lose a single high-paying client, it might cost you more than what it takes to hire a single employee.
While it's bad to lose a client, it's even worse to lose a client who advertises your business to other people. That way, your business reputation will be on the line. Before you hire your first employee, it's essential to be sure about the work you're committing to do.
The hiring of an employee is a big commitment. But then, your failure to do so can hurt the growth of your business.
It's always important to pay attention to your workload and also look for the right talent. Otherwise, you might end up missing out on vital opportunities.
3. HIRE WHEN YOU'RE LEAVING A BAD IMPRESSION
A bad buzz or negative reviews can be a defeating feeling for a founder. It naturally means that you're unable to meet your customer's needs. Hence, creating the wrong impression might hurt your business even before it takes off.
In the real sense, you didn't start a business to create more problems but solutions.
So, rather than allowing this negativity to fill you with sadness, you can use it as an opportunity for growth. One way to effectively utilize the opportunity is by scaling up your business.
Just like we mentioned earlier, if you're getting enough complaints that your orders are late or you're hard to reach, it's a clear sign that you need more hands.
Think about what it'll take to turn your negative reviews around. Afterward, you can look for someone with the drive and ability to change your reputation.
4. HIRE A NEW EMPLOYEE WHEN YOU'VE GOT A ROLE TO FILL
In a real sense, it's not just enough to want help. You need to be sure about the kind of help you need before hiring someone.
For instance, you might want to co-founder into the brain trust –someone with a similar vision or complementary skills. Or you might want to hire an experienced PR or salesperson to handle the selling and promotion while you handle other things behind the scenes.
What are some other needs you might need? Product marketing, customer support, design, and development. Whatever the case, it's always ideal to hire someone you can trust.
Since you've been managing your business alone, you're in the best place to decide what you need. You can discuss with significant stakeholders to your company and work with them to define the job role, precise tasks, and duties. Afterward, you can begin the hiring process.
5. HIRE SOMEONE WHEN YOU'RE LOSING YOUR PASSION
The chances are that, when you started your business, you were filled with so much passion. The challenges, late nights, and long hours didn't intimidate you because you were enthusiastic about creating a life on your terms, and you were on fire with your ideas.
But then, even the most passionate life can all of a sudden fall short. Furthermore, small business owners are more likely to get bogged down in the challenges and constant financial and logistical demands of entrepreneurship.
However, passion is essential to your success, and your competitors can never copy your drive and spirit – that's what differentiates you and sets your business apart.
Usually, one of the indicators that you need to hire an employee is when your passion begins to deteriorate. In such cases, you need someone to help you with some of the passion for growing your business.
That way, it becomes easier to regain the passion that got you started in the first place.
6. HIRE YOUR FIRST EMPLOYEE WHEN YOUR COMPANY LACKS A NEEDED SKILL SET
One of the pointers that you need to hire someone is when you discover that you're missing a necessary skill set.
In reality, you can't be a jack-of-all-trades and expect to carry out all your duties properly.
It's possible that what you just need to earn more revenue and achieve goals is to hire an employee who specializes in the skill set your company currently lacks.
First things first, it's important to point out whether the skill set is something you'll need consistently. If the skill set is something that you'll need for a one-off project, then you can consider outsourcing.
If you're just setting out and the needed skill set is essential for the growth of your business, then it'll be beneficial to bring on a business partner.
7. HIRE YOUR FIRST EMPLOYEE WHEN YOU'RE READY FOR A FRESH PERSPECTIVE
Ideally, it's very easy for a team that worked together for a while to get caught up in its ideas, methods, and visions.
If you don't have anyone to share ideas with or brainstorm together, you might never think to experiment with some new ideas or methods. You could even end up making a mistake that you thought not to be a mistake.
Hiring a new employee will add an entirely new brain into the equation and also open you up to exciting opportunities and strategies that'll help your company to grow.
When you have someone that you can discuss and also share ideas with, it'll make a massive difference for your business. More so, if you hire a good one, it could lead to exponential transformation.
8. HIRE WHEN YOU WANT TO MAINTAIN CONSISTENCY IN YOUR CUSTOMER EXPERIENCE AND PRODUCT
The present-day consumers expect both excellent customer experiences and good quality products. They want your products to be quick to use, simple to assemble, easy to buy, and well designed.
Once consumers purchase your product, they expect personalized and efficient service. They also don't want to repeat themselves to customer agents.
Now, can you provide all that with a smile? If no, then you need to hire your first employee.
A Customer Service Expectations Survey conducted by Gladly in 2018, revealed that 92% of customers are more likely to give up on brands that consistently offer bad customer service and experience.
Always ensure that you don't lose your customer base because it can be difficult to earn their trust again.
You can take a step further by hiring your first employee and examining the quality of your products and/or services.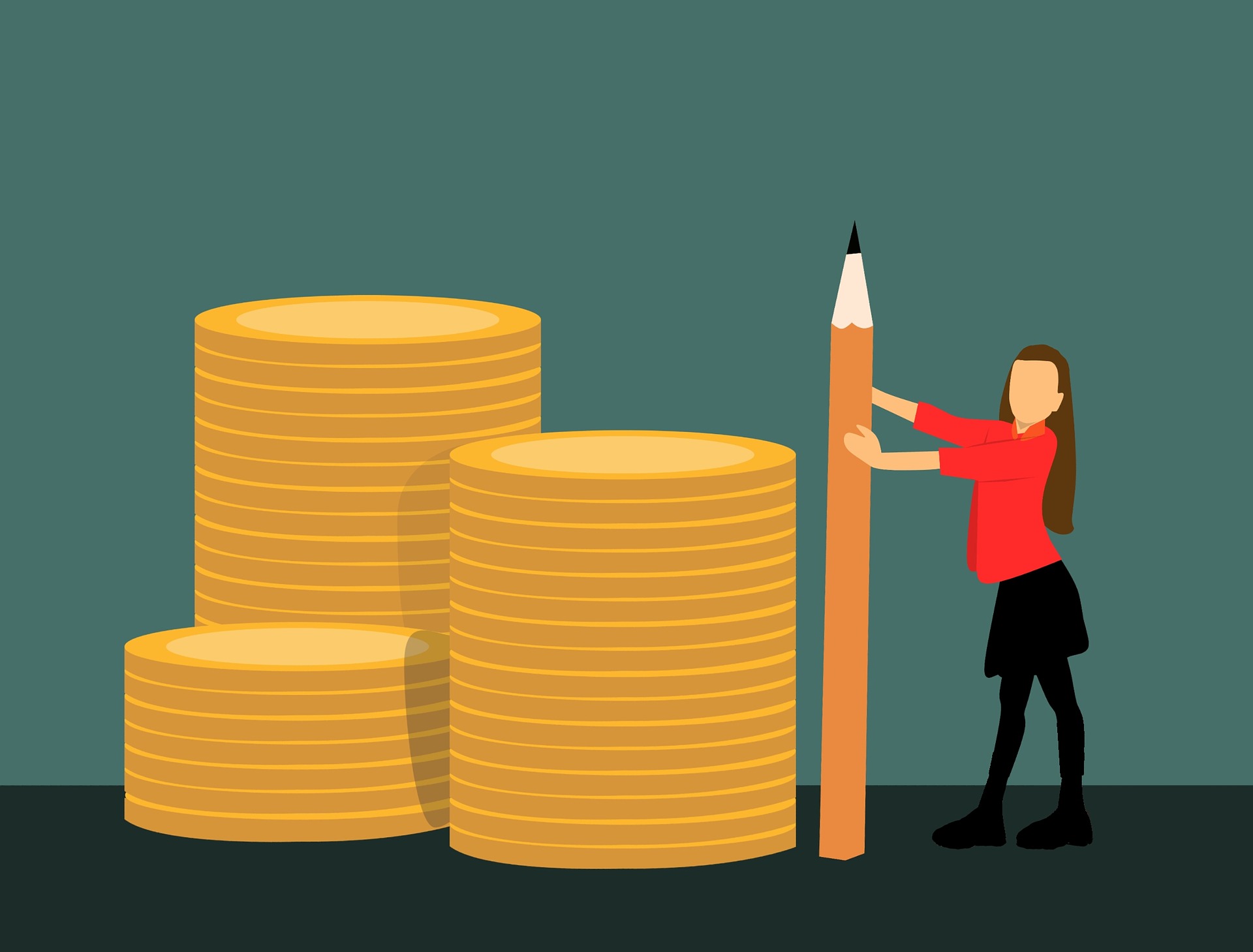 9. HIRE A NEW EMPLOYEE IF YOU HAVE A TASK THAT'LL GENERATE MONEY
It's generally believed that the two purposes of hiring an employee are to make money and also save money for a business.
If you're sure that hiring a new employee will help you to achieve at least one of the two things, then it's best to go for it.
In the early stage of business development, it's more important to make money than to save money. Also, if you're like most start-ups, then there's not much money to save.
One way to start is by creating a product and marketing it. Afterward, you can think about bringing people on board to protect your hordes of cash.
If you're considering this option, then here are some operations and specific job roles that fall in each:
10. HIRE AN EMPLOYEE WHEN IT FEELS LIKE YOU'RE BEGINNING TO LOSE YOUR SANITY & FAMILY
Undoubtedly, entrepreneurship is a tough venture, and it can challenge you physically, relationally, and emotionally.
Lolly Daskal (CEO and president of Lead From Within) believes that in any instance or circumstance, the reality is better preparation than fantasy. Also, the reality of entrepreneurship is somewhat complicated – it's challenging to be an entrepreneur.
Most new businesses don't survive after their fifth year of operation.
If you want your business to thrive, then you need to have patience and endurance. Beyond just having a passion for what you do, you also need a lot of long hours, skills, and many other essential factors.
Anytime you're grinding away at your idea, you'll discover that leadership is lonelier than you imagined.
This isn't to discourage you. Entrepreneurship can be challenging and painful. But then, it offers rewards that you can never get by working for a boss.
Yet, you can quickly lose your sanity, physical health, and relationships during the early days of starting a new business.
If your business is negatively affecting your sanity, relationship, and physical health, then it's good to employ a new staff member so that you can enjoy a hobby, go on a vacation, or spend time with friends and family.
Hiring your first employee can help to enhance your mental state. Especially if you're not micromanaging your new team member, and you're willing to delegate responsibilities and authority.
CONCLUSION
In this article, we took out time to discuss the best time to hire your first employee.
Employing a new staff should be exciting- it's an indication that you're both doing well and looking to grow your business.
It's good always to study your business and look out for all the signs we mentioned in this article.
We wish you the best of luck in your new ventures.
Peradventure you have questions, comments, or contributions, you can sound them off in the section below.