This post on what to sell on Instagram was last updated on 11/14/22
Are you a marketer searching for what to sell on Instagram? In this post, we have painstakingly prepared a list of 15 trending products on Instagram that are selling well. Social media, especially Instagram, is a perfect place for e-commerce business. It is also the ideal place to reach many new customers.
You shouldn't just use Instagram to keep up with your friends and family. It is a perfect place to start a business and make money. You can make it your side hustle or a full-time gig. Although these product categories are very lucrative, making sales is very much dependent on sales ability. You can read our previous post on the ultimate guide to increase sales on Instagram.
‍Key Takeaways
Before you think about what to sell on Instagram in 2023, you must remember that Instagram is a powerful place to reach new customers and grow your brand. If you use the tips above to capitalize on the platform, you'll be able to engage with new audiences and drive more sales.
To start selling on Instagram, create a business account, use consistent and high-quality content to grow your follower base, and use visuals to sell more. From there, you can host takeovers, host contests, and create shoppable ads to boost sales.
Is it a good idea to sell on Instagram?
There is no denying that Instagram is one of the world's most popular social media platforms. With more than one billion users in July 2022 and growing, it's no wonder why so many businesses are turning to Instagram to reach potential customers and increase sales.
One of the most significant benefits of using Instagram to sell your products or services is that it allows you to engage with your audience easily. For example, you can post products on your Instagram feed or use Instagram stories to broadcast your latest product updates or live videos to share behind-the-scenes footage from your business. You can also use Instagram Ads to promote your products directly to a targeted audience.
To maximize the potential of using Instagram for sales, it's important to strike a balance between posting engaging content that keeps your audience engaged and selling products that are relevant to your audience.
Wondering what item sells the most on Instagram? See below for a compiled list of the most profitable products.
Top Selling Instagram Products
Here is the list of what to sell on Instagram and make good money in the process:
1. Clothes
Clothes are one of the most profitable items to sell on Instagram and make good profits. They are high in converting Instagram products. Most celebrities understand the lucrative nature of selling apparel on Instagram. An excellent example of such celebrities is Justin Bieber, who founded his Drew House clothing brand and promoted it primarily on Instagram. It would help if you were not a celebrity to sell clothes on Instagram successfully. There are lots of relatively unknown clothing brands that started on Instagram and became very popular.
2. Jewelry 
Jewelry is another great Instagram product ideas that will sell very well. If your jewelry photos can attract recipients' attention, you have the chance to find many customers. There are different types of jewelry that you can sell on Instagram. We have handmade ones, made of metal and precious stones. There is also cheap but beautiful jewelry.
3. Home Interior Designs 
Home interior décor is one of the best selling Instagram products. If you are looking for what to sell on Instagram and make money, start with home décor. Ensure your decorations are shown as valuable to motivate your followers and customers to make a purchase.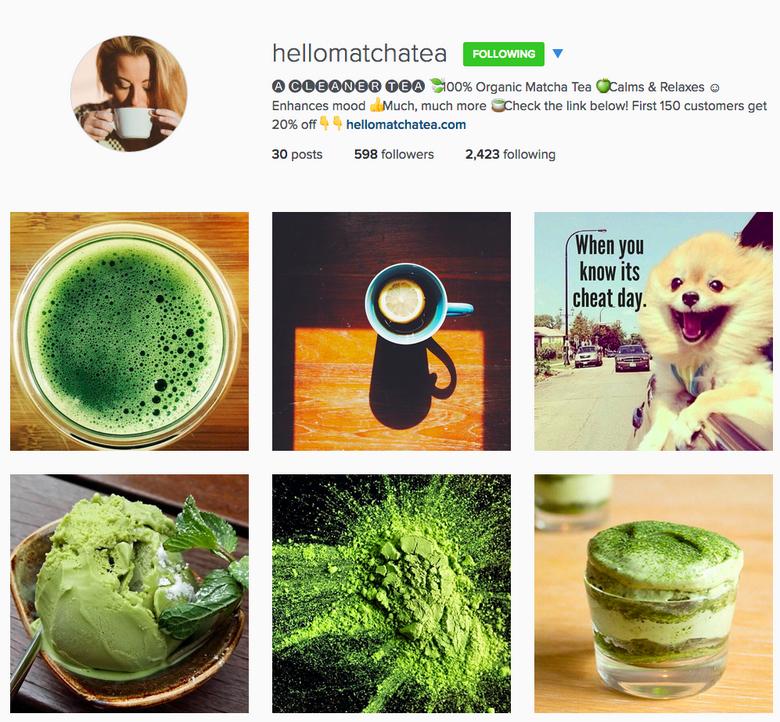 4. Health products
One of the most profitable items to sell on Instagram is Healthy products. Health and a healthy lifestyle has become a popular field in business. Therefore, you should leverage the opportunity and make good money. If people see products that will make them healthier, they will undoubtedly go for it.
5. Beauty Products
You can't make a list of what to sell on Instagram without mentioning beauty products. Everyone wants to look good and would pay for the right products. So, all you have got to do is sell the right beauty products, and your audience will be happy to buy from you. Some of the right beauty products include hair care products, perfumes, creams, etc.
6. Dress Accessories 
Most Instagram users use the platform to seek inspiration on how to dress. They look for what to wear when going to dinner parties, restaurants, etc. The perfect idea is to sell various accessories like watches, sunglasses, etc.
7. Fitness Products
This is arguably one of the top-selling Instagram products. Most people want to be healthy, and they will do anything that helps them stay healthy and fit to go about their daily activities. You have to note that there is lots of competition in this niche, but there are also many opportunities.
8. Household Gadgets
Are you looking for what to sell on Instagram? You can start with gadgets as they are high converting Instagram products. Instagram is a perfect place to show people new gadgets and items that will be very useful. You can use models making pictures to promote such gadgets.
9. Artworks 
One of the categories of trending products on Instagram that are selling well is artworks. When you present these artworks in the right way, it will attract the needed attention from potential buyers.
10. Event Photography
This is an excellent service that you can successfully render and get paid huge on Instagram. Instagram is great for you to build a business as a photographer. You can share the photos of events you have covered in the past and include your email or phone number for customers to contact you.
11. Baby Products  
Baby products like clothes and toys are great examples of what to sell on Instagram and make good money. Parents love to choose the best for their kids, and many of them go to Instagram to see beautiful products. These parents are likely to buy when they see something that will look good on their children. So, you have to ensure you stock up your page with great samples that will attract these parents to make a purchase.
12. Pet Accessories
Many people own pets and love to take good care of their pets. Therefore, Pet accessories are part of the most profitable items to sell on Instagram. You can use pictures of animals as a way to promote and draw attention to the accessories you sell on Instagram.
13. Cooking Accessories 
One of the most common and best-selling Instagram products is food and cuisine. If you can properly fit into this category, rest assured that many cooking fans will see your products.
14. Trendy Products for Teenagers
Most teenagers spend most of their time on Instagram searching for things to buy. If you know the products, gadgets, services, etc., that are currently popular among teenagers, then you have the products to sell and make money. A perfect example is the screen magnifier for smartphones.
15. Natural/Organic Products
Today, most people love living a healthy lifestyle and would welcome any product that helps them reach this goal. Healthy and natural foods, drinks, and other items are increasingly appreciated. You can start with these products to build your Instagram business account.
Tips on What to Sell on Instagram in 2023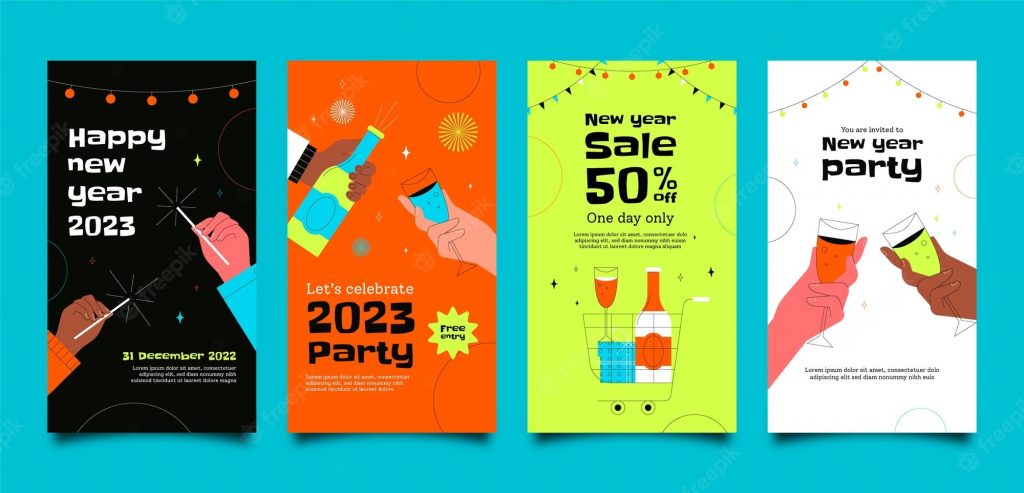 What will Instagram look like in five years? Given its rapid rate of user growth, the photo- and video-sharing platform is poised to continue its ascent. The company already has more than a billion monthly active users and has only grown in popularity since it first launched in 2010.
If you're an eCommerce brand trying to find new ways to reach customers and drive sales, Instagram may be the perfect platform for you. You need to decide what to sell on Instagram and how you can use Instagram to sell more products and grow your brand.
Whether or not you've used Instagram before, there are a variety of reasons why businesses should start using the platform now. It's a primary social media app among young people — Over 30% of millennials check Instagram at least once a day, according to Statista.
How to use Instagram for eCommerce
Before you start posting, you should have a clear plan for how you'll use Instagram to drive sales. Here are a few suggestions to get you started:
Image-first content:
Unlike Facebook and other social networks, Instagram is image-first. This means that your posts have a better chance of being noticed if they feature high-quality, eye-catching images.
Promoting products directly:
You can promote your products directly by including links in your bio, your captions, or on your visual content. If you use links in your visual posts, make sure to follow Instagram's rules for links.
Hosting Instagram Takeovers:
Takeovers let you invite a fellow Instagrammer to post on your behalf for a set period, usually a day. This gives you the chance to reach a new audience without having to build a new follower base.
Hosting Instagram Stories:
Instagram Stories are a great way to show behind-the-scenes content, tutorials, or product features. You can also use them to offer discounts or host giveaways to engage your followers.
Grow your follower base
Instagram's algorithm is designed to surface the photos and videos that it believes its users will be most interested in, so it's crucial to grow your follower base as quickly as possible.
Here are a few ways to do just that:
Invest in consistent and high-quality content:
You need to deliver consistent content that's engaging and high-quality if you want to build a loyal follower base. Consistency will help you build a reputation as a reliable source of information and inspiration, while high-quality content will help your posts get discovered more easily.
Create a compelling brand identity:
Your brand identity is crucial to growing a dedicated follower base. You need to clearly define what your brand is all about and develop an attractive, consistent aesthetic that reflects your values. Your brand identity should be apparent in every piece of content you post.
Host engaging contests:
Contests are a great way to build your follower base. By hosting a contest, you give your followers the chance to interact with your brand and one another. Contests can vary in format, so you can choose one that best fits your brand.
Use visuals to sell more
Visuals are crucial to selling anything on Instagram, so you'll want to focus on posting high-quality photos and videos. You must select images that are true to your brand's aesthetic. Instagram is a visual platform, so if your images aren't top-notch, they won't be seen by many people.
Here are a few ways to use visuals to sell more:
Be consistent:
Consistency is crucial when posting visuals to Instagram. If you always choose bright, vibrant colors, your photos will have a consistent look. Choose a style and stick with it so that your brand is recognizable.
Include calls-to-action:
Whether you're creating visual advertisements or not, you should include calls-to-action in your photos. The location of your CTA depends on the type of post you're creating — your caption is a good place to include it for a photo post, while a photo-and-text combo is better for an image post.
Insta-rotation: Show, don't just tell
As we have established before, Instagram is a photo-first platform, so you can't use text-heavy posts to sell products. Instead, you should use photos to show customers exactly what they'll get when they purchase from you. Here are a few ways to do this:
Use lifestyle photos:
Lifestyle photos are photos that show your product in use by real people. They're a great way to show customers exactly how they'd use your products. You can also use lifestyle photos to show off your brand's vibe and visual aesthetic.
Use product photos:
Product photos show your product in its entirety, so they're not as useful for demonstrating how something fits into a lifestyle. However, they are a great way to show off features and benefits. Product photos are also useful if you want to sell a collectible or one-of-a-kind item.
Sell via shoppable ads
Shoppable ads are a new feature that lets you link directly to products within an Instagram ad. To create successful shoppable ads, you must ensure that you include clear CTA like "Shop Now", and include product information as well as high-quality product photos.
How do you sell fast on Instagram?
The best way to sell fast on Instagram is by creating great content that people want to share. But if you're new to the platform, it can be tough to know what kind of content will resonate with your audience.
Prepare for a lot of trial and error before you start selling. You could create hundreds of posts before you find the right combination that works for you. And don't forget to test different pricing structures and promotion strategies as well.
Once you have a product or service that people are interested in, you can start posting eye-catching photos or videos to promote it. Use hashtags to tag your products on your feed post with a call to action. Also, try to make your posts engaging and shareable so that people will want to share them with their friends. And remember that Instagram is all about relationship building, so try to create a sense of intimacy between your brand and your followers by showing them behind-the-scenes moments or sharing updates about their lives.
Conclusion 
We hope you will no longer have trouble identifying what to sell on Instagram and making money. You can choose from this list, and remember to go through our previous post on the ultimate guide to increasing sales on Instagram. It will help you sell your products successfully. For your questions and contributions, kindly use the comment section provided below.
Enjoy this Article? You May Also Like: