Are you a marketer searching for what to sell on Instagram? In this post, we have painstakingly prepared a list of 15 trending products on Instagram that are selling well. Social media, especially Instagram, is a perfect place for e-commerce business. It is also the ideal place to reach many new customers.
You shouldn't just use Instagram to keep up with your friends and family. It is a perfect place to start a business and make money. You can make it your side hustle or a full-time gig. Although these product categories are very lucrative, making sales is very much dependent on sales ability. You can read our previous post on the ultimate guide to increase sales on Instagram.
Is it a good idea to sell on Instagram?
There is no denying that Instagram is one of the world's most popular social media platforms. With more than one billion users in July 2022 and growing, it's no wonder why so many businesses are turning to Instagram to reach potential customers and increase sales.
One of the most significant benefits of using Instagram to sell your products or services is that it allows you to engage with your audience easily. For example, you can post products on your Instagram feed or use Instagram stories to broadcast your latest product updates or live videos to share behind-the-scenes footage from your business. You can also use Instagram Ads to promote your products directly to a targeted audience.
To maximize the potential of using Instagram for sales, it's important to strike a balance between posting engaging content that keeps your audience engaged and selling products that are relevant to your audience.
Wondering what item sells the most on Instagram? See below for a compiled list of the most profitable products.
Top Selling Instagram Products
Here is the list of what to sell on Instagram and make good money in the process:
1. Clothes
Clothes are one of the most profitable items to sell on Instagram and make good profits. They are high in converting Instagram products. Most celebrities understand the lucrative nature of selling apparel on Instagram. An excellent example of such celebrities is Justin Bieber, who founded his Drew House clothing brand and promoted it primarily on Instagram. It would help if you were not a celebrity to sell clothes on Instagram successfully. There are lots of relatively unknown clothing brands that started on Instagram and became very popular.
2. Jewelry 
Jewelry is another great Instagram product ideas that will sell very well. If your jewelry photos can attract recipients' attention, you have the chance to find many customers. There are different types of jewelry that you can sell on Instagram. We have handmade ones, made of metal and precious stones. There is also cheap but beautiful jewelry.
3. Home Interior Designs 
Home interior décor is one of the best selling Instagram products. If you are looking for what to sell on Instagram and make money, start with home décor. Ensure your decorations are shown as valuable to motivate your followers and customers to make a purchase.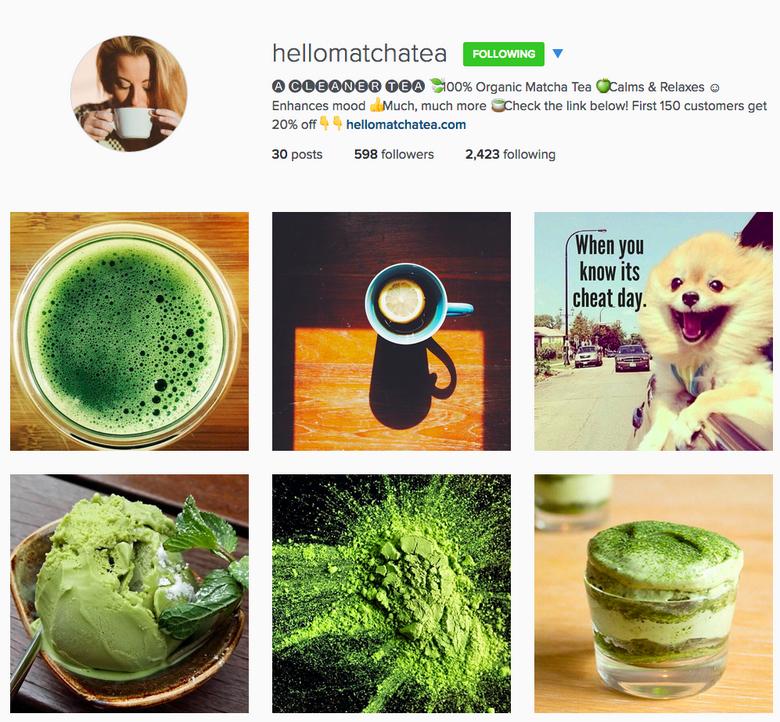 4. Health products
One of the most profitable items to sell on Instagram is Healthy products. Health and a healthy lifestyle has become a popular field in business. Therefore, you should leverage the opportunity and make good money. If people see products that will make them healthier, they will undoubtedly go for it.
5. Beauty Products
You can't make a list of what to sell on Instagram without mentioning beauty products. Everyone wants to look good and would pay for the right products. So, all you have got to do is sell the right beauty products, and your audience will be happy to buy from you. Some of the right beauty products include hair care products, perfumes, creams, etc.
6. Dress Accessories 
Most Instagram users use the platform to seek inspiration on how to dress. They look for what to wear when going to dinner parties, restaurants, etc. The perfect idea is to sell various accessories like watches, sunglasses, etc.
7. Fitness Products
This is arguably one of the top-selling Instagram products. Most people want to be healthy, and they will do anything that helps them stay healthy and fit to go about their daily activities. You have to note that there is lots of competition in this niche, but there are also many opportunities.
8. Household Gadgets
Are you looking for what to sell on Instagram? You can start with gadgets as they are high converting Instagram products. Instagram is a perfect place to show people new gadgets and items that will be very useful. You can use models making pictures to promote such gadgets.
9. Artworks 
One of the categories of trending products on Instagram that are selling well is artworks. When you present these artworks in the right way, it will attract the needed attention from potential buyers.
10. Event Photography
This is an excellent service that you can successfully render and get paid huge on Instagram. Instagram is great for you to build a business as a photographer. You can share the photos of events you have covered in the past and include your email or phone number for customers to contact you.
11. Baby Products  
Baby products like clothes and toys are great examples of what to sell on Instagram and make good money. Parents love to choose the best for their kids, and many of them go to Instagram to see beautiful products. These parents are likely to buy when they see something that will look good on their children. So, you have to ensure you stock up your page with great samples that will attract these parents to make a purchase.
12. Pet Accessories
Many people own pets and love to take good care of their pets. Therefore, Pet accessories are part of the most profitable items to sell on Instagram. You can use pictures of animals as a way to promote and draw attention to the accessories you sell on Instagram.
13. Cooking Accessories 
One of the most common and best-selling Instagram products is food and cuisines. If you can properly fit into this category, be rest assured that many cooking fans will see your products.
14. Trendy Products for Teenagers
Most teenagers spend most of their time on Instagram searching for things to buy. If you know the products, gadgets, services, etc., that are currently popular among teenagers, then you have the products to sell and make money. A perfect example is the screen magnifier for smartphones.
15. Natural/Organic Products
Today, most people love living a healthy lifestyle and would welcome any product that helps them reach this goal. Healthy and natural foods, drinks, and other items are increasingly appreciated. You can start with these products to build your Instagram business account.
How do you sell fast on Instagram?
The best way to sell fast on Instagram is by creating great content that people want to share. But if you're new to the platform, it can be tough to know what kind of content will resonate with your audience.
Prepare for a lot of trial and error before you start selling. You could create hundreds of posts before you find the right combination that works for you. And don't forget to test different pricing structures and promotion strategies as well.
Once you have a product or service that people are interested in, you can start posting eye catching photos or videos to promote it. Use hashtags to tag your products on your feed post with a call to action. Also, try to make your posts engaging and shareable so that people will want to share them with their friends. And remember that Instagram is all about relationship building, so try to create a sense of intimacy between your brand and your followers by showing them behind-the-scenes moments or sharing updates about their lives.
Conclusion 
We hope you will no longer have trouble identifying what to sell on Instagram and making money. You can choose from this list, and remember to go through our previous post on the ultimate guide to increasing sales on Instagram. It will help you sell your products successfully. For your questions and contributions, kindly use the comment section provided below.
Enjoy this Article? You May Also Like: