Have you ever come across the word "sales commission," and you're interested in knowing what it means? 
The main subject of this article is "sales commission". We'll talk about what it means, how it should work, advantages of sales commission environment, and then the types of commission-plan.
Then we'll round it up by talking about sales commission agreement. For starters, are you aware that 43% of employees would be willing to leave their present place of work for a 10% salary increase? Well, don't be surprised by the statistics.
Truthfully, compensation is an essential factor for enticing and retaining employees, specifically in sales. Imagine what it'd look like to lose almost half of your sales team due to a poorly designed commission plan.
The outcomes wouldn't be pretty.
If your sales organization is finding it hard to strike a balance between the compensation needs of employees and company requirements, then it's high time to reexamine your commission structure and compensation plan.
WHAT IS SALES COMMISSION?
Sales commission is a subset of sales compensation. It's the amount of money that's paid to an employee after completing a task, which is, usually, selling a certain number of products and services.
Sales commission is an extra compensation that an employee receives for meeting and even exceeding a sales threshold. It acts as a motivation for sales employees.
Most employees pay their sales team a sales commission to incentivize them to produce more sales and to reward employees who perform most productively.
If you must get the best ROI from your sales team, then you need to keep them encouraged and offer them enough commission. After all, a motivated and skilled team confirms the growth of an organization.
The sales commission is said to be useful for individual workers because it allows them to obtain extra compensation as a result of their efforts, and particularly, their achievements. Many people find this appreciation to be rewarding and gratifying.
Additionally, it's worth noting that sales commission are variable. Meaning, sales representatives are likely to receive lower or higher commissions based on their performance and/or market conditions.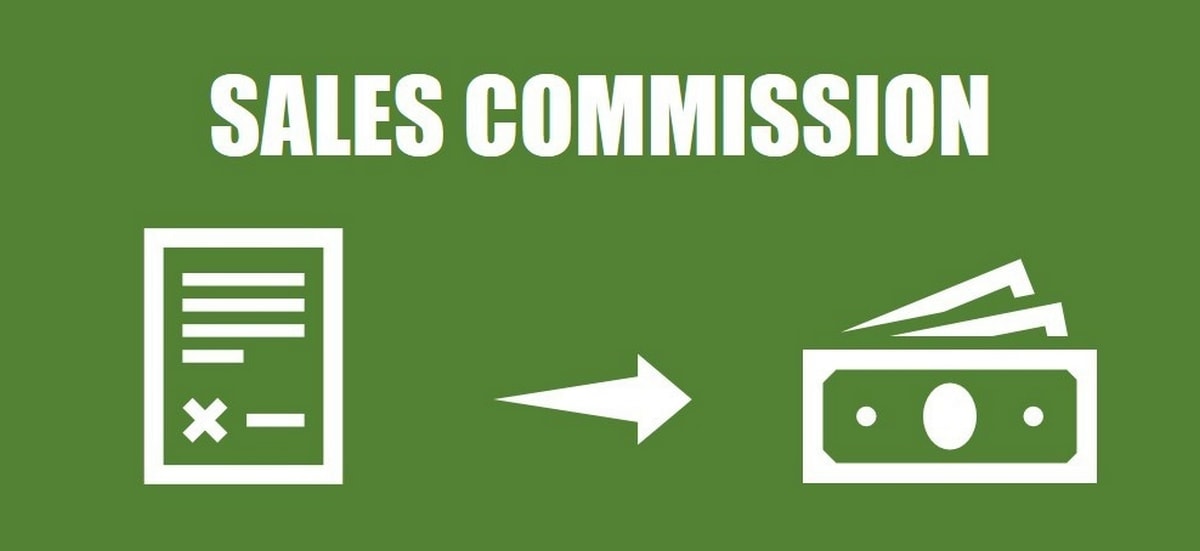 HOW SALES COMMISSION SHOULD WORK
Generally, a sales commission plan works with the basic standard: money drives behavior.
Meaning, if you want your sales reps to do A, compensate them financially for doing A. If you want them to stop doing B, penalize them financially for doing B.
For example, if you want your salespeople to prioritize new business over renewals, then give them a higher commission for the former. If you don't want them to sell to poor customers, introduce a claw-back so that they lose their commission whenever a customer returns every sold product within a defined period.
The "wrong" and "right" behaviors depend on the high-level goals of your company.
So, before crafting or adjusting your sales commission plan, you must be aware of your business objectives for the subsequent years.
Here are some objectives:
Primary Objectives:
Increase cash flow
Grow revenue
Increase average contract length and up-sell/cross-sell rate
Upsurge average deal size and retention rate
Increase the percentage of repeat customers
Secondary Goals:
Increase the number of specific customer type
Lower expenses
Manage deal flow
Drive sales for a particular product
Acquire well-known customers and "seed" accounts
Reduce the average discount size
Reduce discounting frequency
You can decide to pick one or two primary goals and one or two secondary goals as well. Clarifying your precedence will help you decide how to compensate your sales reps.
As a sales rep, bear it in mind that different factors might affect your income. So, whenever you're accepting a job with a commission-based pay, try to understand your employment contract and the process involved in calculating your commission.
ADVANTAGES OF SALES COMMISSION ENVIRONMENT
Sales commission environments are fast-paced, lively, and they offer so many benefits that you'd not want to overlook.
Here are some of the perks:
Encourages Hard work and Greater Competition
Highly brilliant professionals in marketing and sales earn more out of commission-based pay. The reason is simple. Their earning depends on how hard they work. The more sales they make, the more substantial their compensation will be.
The message we're trying to pass is that in a commission-based environment, all employees are motivated to work hard. When they're paid by sales commission, they'll work harder to get more sales. Especially if there's a likelihood that someone could earn higher than others.
The commission environment will also lead to healthy periods of competitions as sales teams will work hard to reach their goals and earn bonuses. The competition will bring up the curve and deliver more sales for businesses.
Better Customer Service:
Sales commission environment comes with an additional benefit of meeting the needs of customers. When the sales team of an organization is focused on assisting customers, they'll create a problem-solving, friendly environment that invites excellence. Under such circumstances, a business can expect to get referral activity and even return clients.
Attracts Star Performers:
Experienced salespeople don't mind working on a commission-only basis. This type of sales compensation plan will draw seasoned performers to your organization. It'll also lead to a "can do" attitude and selling excellence.
With top sellers on board, your business is likely to experience an increase in daily activities like prospecting, unique, and open houses events. These star performers will also extend your company's sales reach by bringing good ideas for further compensation and selling tips from other organization.
A work environment full of professional salespersons could also lead to a fruitful partnership between sales members and other organizations.
Increases Sales Focus:
If sales commissions are the only source of pay, then you can expect a work environment to have a strong focus on selling. A sales commission environment will lead to an increased sales focus. It can transform a workplace into a hands-on training center where new and slow employees can learn the working principles of sales. The increased focus on sales could help businesses to generate new or novel sales techniques.
TYPES OF SALES COMMISSION PLAN
One of the critical decision that every organization must make is to choose the right commission plan. Having the right strategy will boost your sales, motivate your employees, and multiply your revenue without endangering your profitability.
Though, there is no one-type-fits-all commission plan. When choosing a commission plan, an organization has to consider different factors such as sales cycle length, size of the company, industry, and several other related factors.
In this section, you'll learn about the various options that you can consider when choosing a sales commission plan for your business.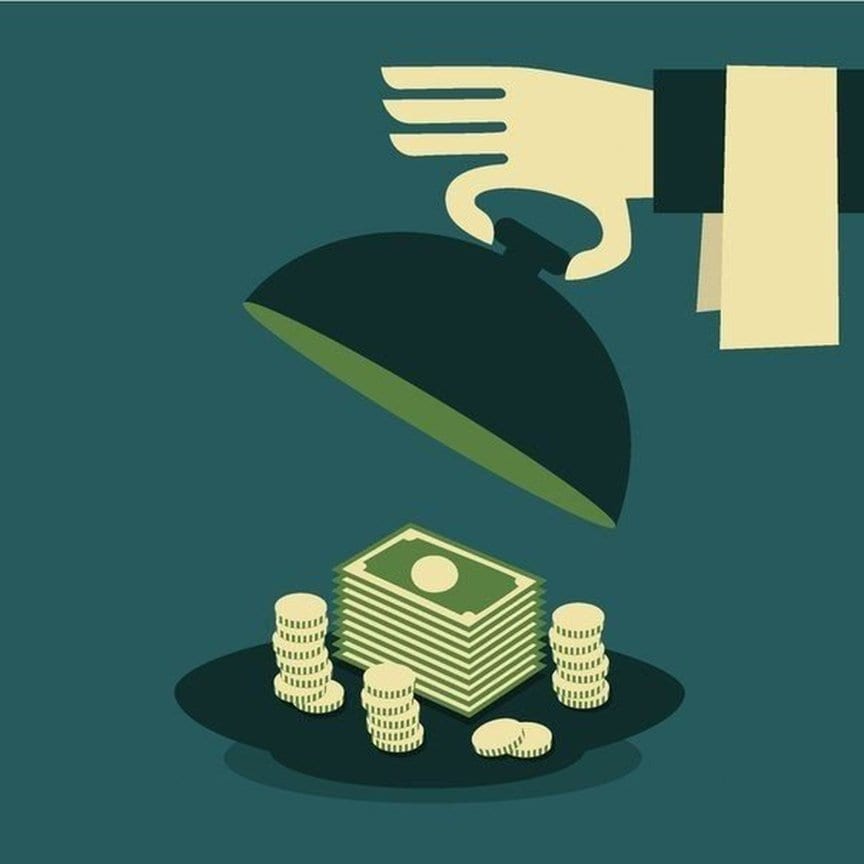 1. STRAIGHT SALARY SALES COMMISSION (SSSC)
The SSSC plan is not very famous among many organizations, but if properly planned, they can be an effective sales commission plan. In this plan, you decide in advance how much you'll pay your employees. You don't pay them any commission, bonus, or incentives.
No matter how little or much, their earnings are set. The SSSC plan is suitable for companies which forbid direct sales. It's the perfect plan to use when your sales team work in small groups and everyone contributes equally, or when your team is comparatively small or when your sales reps are required to spend most of their times doing sales-related works. The straight salary sales commission plan doesn't motivate workers because there's no greed in employees for extra incentives.
Advantages of Straight Salary
There'll be no surprise of payroll expenses
It'll help you to hire employees who are interested in working in your organization because their salary will be the same, no matter their performance
It's beneficial for industries which prohibit direct sales
Disadvantages of Straight Salary
There's a very high probability that your employees might become very lazy because even if they work hard or get more deals, their earning will still be the same
Your growth as a company can be restricted because they'll be no competition among your employees. Instead of pushing for the next deal, your sales reps will probably relax after hitting their target
It'll not be enough or attractive for sales reps who have the potential to bring huge sales. Thus, you'll end up attracting people who don't want to take up challenges and those who'll like to work within their comfort zone
Some employees are likely to leave your organization to a place where they can earn more.
2. SALARY PLUS COMMISSION
This is the most common sales commission plan used in industries. In this plan, sales reps receive a fixed salary as well as a commission. It's organized in such a way that the gross salary of employees remains low and is incentivized with the commission paid on their total sales.
The salary plus commission plan offers employees an equal opportunity, and it also ensures that a proper metric is used to determine the performance of employees.
The plan is much better than the straight salary sales commission plan because it inspires employees to be hardworking and make more sales. It also ensures stability because it offers a minimum salary to employees when they're training or during low sales season.
Advantages of salary plus commission
Sales can be boosted dramatically because employees will work hard to get more compensation
It helps you to retain competent and hardworking employees by offering them a steady salary and the opportunity to earn more with extra hard work
Disadvantages of salary plus commission
The only drawback of this plan is that it's difficult to administer
3. COMMISSION ONLY
This commission plan is pretty clear. Just as the name suggests, employees are paid based on the sales they make and nothing else. It doesn't offer them any guarantee for income.
Also, the plan is very easy to administer because you'll only pay employees for the sales they make. Hence you'll get the maximum ROI for every money you spend. It also attracts top-performing workers who're very confident in their selling abilities to be able to earn well by selling more.
On the contrary, the plan isn't suitable for employees because of the stress involved. There is every chance that some of your employees might leave because of stress.
Advantages of commission only plan
You'll attract only professional and skilled sales reps as they'll only get paid based on their input
No extra expenditure on people to manage their sales reps
Better ROI for the money you spend as commission
This commission plan can be easily administered
Your employees will be satisfied because of the work flexibility and freedom
Disadvantages of commission only plan
High turnover rate, because the plan doesn't provide guaranteed income or base salary security
Can cause stress in sales reps because their monthly earning depends on the work they do
There can be aggression among your sales reps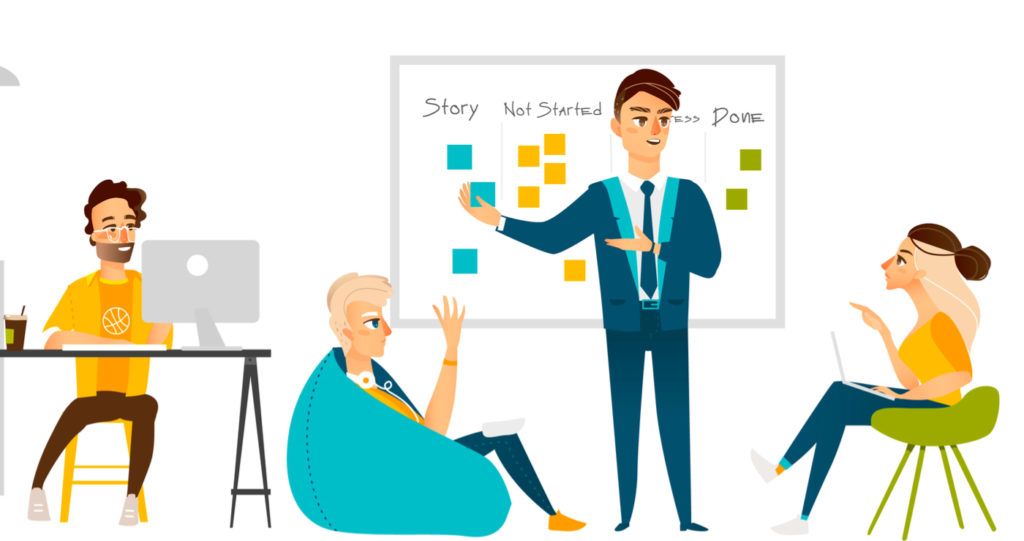 4. TERRITORY VOLUME COMMISSION PLAN
The territory volume commission plan is suitable for companies with a team-based corporate culture. In this plan, the territory volume is calculated at the end of each team.
That's when the total sales are split between all the employees working in a particular territory.  To use this plan efficiently, you have to outline all your territories clearly.
Advantages of the volume commission plan
The team spirit among members working in the same territory
Sales will be boosted because of the competition
Disadvantages of the volume commission plan
High commissions are required to be paid
Extra work to administer and manage territorial teams
5. REVENUE/PROFIT MARGIN
In this plan, employees are compensated based on the performance of a company. It's the most suitable plan for startups because of their lack of liquidity. Though, if you're thinking about opting for this plan, then you have to be sure that your employees can thrive well during your low period.
Advantages of Revenue/Profit margin plan
This sales commission plan increases the trustworthiness of employees towards the company they're working for
It's the perfect plan for companies with low liquidity or a newly established business
Disadvantages of Revenue/Profit margin plan
The plan requires the use of long-term incentives for attracting efficient employees.
SALES COMMISSION AGREEMENT
A sales commission agreement is an agreement that includes a sales rep's terms of employment, outlines the compensation structure and the working relationship between employer and employee.
In short, it allows both the sales reps and their employer to agree on job responsibilities, compensation, and commission. Here are some of the basic elements that should be incorporated into a sales commission agreement.
Authorization
Documentation
Non-Compete Clause
Non-disclosure clause
Commission structure
Agreement
CONCLUSION
Just a recap.
In this article, we began by introducing what sales commission is and how it should work. We then went ahead to talk about the advantages of sales commission environment, types of sales commission plan, and then sales commission agreement.
From the above discussion, it's pretty clear that every commission plan has its good sides and bad sides. Also, not every commission plan can be used in all organizations.
If you want to select a commission plan for your organization, then you must consider factors like the age and stability of your company, the kind of products you sell, the goals of your company and the size of your organization.
It's essential to thoroughly study all the sales commission plans before using it in your organization.
What are your thoughts? What do you think about sales commission? Which of the sales commission plan are you using in your organization? We'd be happy to hear from you; please share your thoughts in the comment below.