A website is vital in today's technology-driven world; it isn't just an extra luxury. Your website serves as a virtual storefront, so it must be attractive to make an impression on potential buyers. A professional-looking and easy-to-use website can inspire confidence in your visitors, leading to greater sales and commercial success. You should hire a company for web development for professional look and  to handle the work with perfection.
In this piece, we'll examine the top ten ways how a web development company can help you in your business. So let's get started and learn the secrets of succeeding online!
1. A Professional Website Design
You want only the best when it comes to website building. An old, unwieldy website won't make it in the cutthroat digital environment of today. A web development business that understands how to build a site that exudes professionalism and enthralls your audience is what you need.
Creating an experience that keeps visitors engaged and craving more is the goal of a visually appealing website.Don't accept mediocrity, then. Invest in a website that looks professional, inspires confidence in visitors, and encourages repeat business. Also, maintain your wordpress website for the best results.
2. Improved User Experience
A top-notch web development business knows the hidden ingredients when creating an online presence. They create websites that are incredibly user-friendly and simple to use. Thanks to a well-thought-out design, users can quickly find what they're looking for, which increases user engagement.
The real kicker is that more interaction frequently results in more conversions. So, teaming up with a web development expert is the way to go if you want to up your digital game. They'll have your back and build a silky-smooth website ready to draw in those hungry customers.
3. Custom Website Development
A professional web development company has the expertise to design and develop a custom website catering to your business requirements. A custom website can give your business a competitive edge by providing a distinctive online presence and an exceptional user experience.
With a custom website, you can showcase your brand's personality and values and create a lasting impression on your target audience. Don't settle for a generic website that fails to represent your business accurately. Invest in a custom website that reflects your brand's identity and helps you achieve your business goals.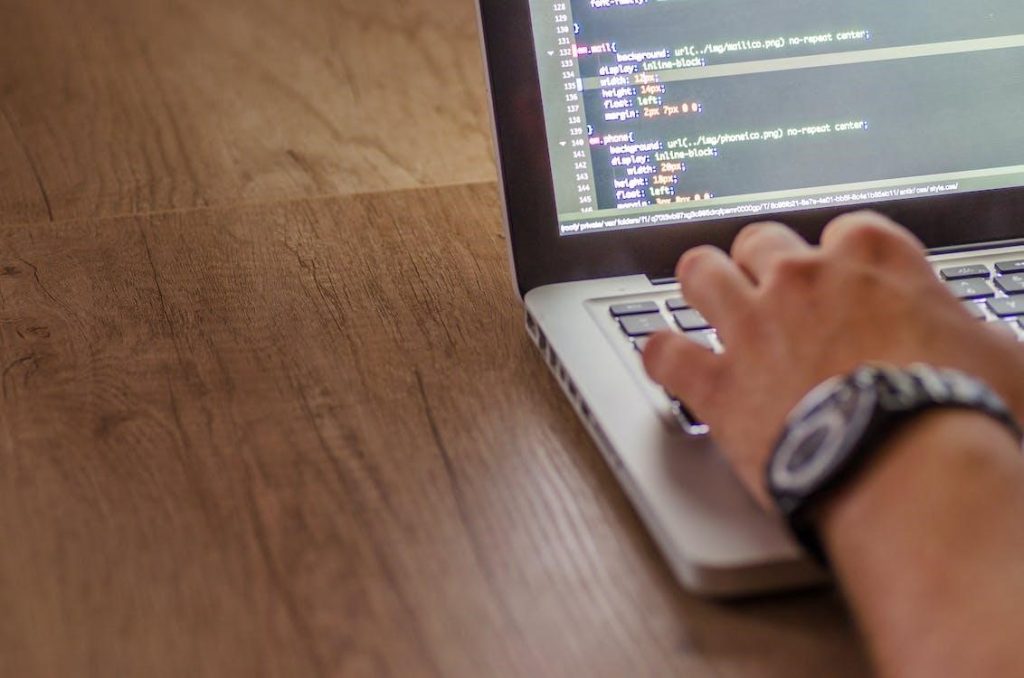 4. Mobile Optimization
A professional web development company has the expertise to design and develop a website optimized for mobile devices. In today's digital age, where an increasing number of people are accessing the internet through their smartphones and tablets, having a mobile-optimized website is essential for any business to thrive and succeed. By creating a website optimized for mobile devices, companies can ensure that their website is easily accessible and user-friendly for their customers.
It can lead to higher engagement and, ultimately, more conversions and sales. Therefore, businesses must invest in a mobile-optimized website to stay ahead of the competition and provide customers with a seamless browsing experience. A professional web development company can help businesses achieve this goal by creating a website that is visually appealing, functional, and optimized for mobile devices.
5. Search Engine Optimization
A professional company that offers web development can assist in optimizing your website for search engines, such as Google. This process involves implementing various techniques to improve your website's ranking on search engine results pages. By optimizing your website for search engines, you can significantly increase your online visibility and attract more traffic to your website. It can lead to higher conversion rates and increased revenue for your business. Trusting a reputable web development company to optimize your website can ensure that it is fully optimized and performing at its best.
6. Faster Website Load Times
A professional web development company can significantly enhance your website's loading speed. A website that loads quickly enhances user experience and increases engagement. Moreover, faster loading times can significantly improve your website's search engine ranking, which is crucial for online visibility and success. Therefore, investing in a reliable web development company can help you achieve your online goals and grow your business.
7. Better Website Security
The company offering web development can significantly enhance the security of your website. A secure website is crucial in safeguarding your business from cyber threats and assuring your customers that their sensitive information is protected. With the increasing number of cyber attacks, it is essential to prioritize website security.
A reliable web development company can implement various security measures, such as SSL certificates, firewalls, and regular security audits, to ensure your website is secure and protected from potential threats. By investing in website security, you not only protect your business but also build trust with your customers. Customers are more likely to engage with a website they trust, and a secure website can provide them with the peace of mind they need to share their personal information with your business.
8. Integration with Other Tools
A web development company can integrate your website with other tools like social media, email marketing, and e-commerce platforms. Integration with other tools can help streamline your business operations and improve overall efficiency.
9. Technical Support and Maintenance
A professional web development company can offer continuous technical support and maintenance services for your website. It ensures that your website remains up-to-date and functions seamlessly at all times. With their expertise, you can rest assured that your website is in good hands and any technical issues will be resolved promptly. It will not only enhance the user experience but also improve your website's performance and credibility.
10. Increased Return on Investment
Investing in a professional web development company can yield a significant return on investment (ROI). A website that is expertly designed and optimized for search engines, mobile devices, and user experience can attract a more extensive customer base, ultimately leading to increased revenue and profitability.
By partnering with a reputable web development company, you can ensure that your website is not only visually appealing but also functional and user-friendly. It will help you stand out from your competitors and establish a strong online presence.
Conclusion
In conclusion, hiring a firm that offers web development can benefit your business in numerous ways. From creating a professional-looking website to improving user experience, search engine optimization, and website security, a web development company can help take your business to the next level. So, if you want to improve your online presence and attract more customers, consider hiring a web development company today.
Enjoy this Article? You May Also Like: