Hey there, in our last article, we wrote about how you can get verified on TikTok without being famous. If you haven't read it, then now is the best time to do so.
This time, we'll be writing about another great and interesting topic: How to get a verified Twitter Account fast!
If you know anyone looking for answers to questions like how can I get Twitter to verify me or how I can get verified on Twitter, you can direct them to this article as the best resource.
For starters, we'll love to state that growing your Twitter account and having it verified comes with tons of advantages, especially if you have a professional account or personal brand, and Twitter is one of your more important social media channels.
Truthfully, getting a verified Twitter account would make you feel like an accomplished celebrity.
Aside from that, the simple blue tick (verification symbol) isn't just something that marks you as a celebrity. It makes your social media profile look authentic, increases your social reach, and gives weight to your opinions.
When your Twitter account is verified, others will recognize you as special, interesting, and authentic in your field. Whether for religion, politics, sports, media, fashion, business, or other key-interest areas.
With so many false accounts under the names of famous figures circulating the platform, the simple blue tick helps identify what's authentic and what's not. It's twitter's way of verifying you are, who you say you are.
Having said this, let's now show you steps and strategies on how to get a verified Twitter account fast.
HOW TO INCREASE YOUR CHANCES OF GETTING YOUR TWITTER ACCOUNT VERIFIED
1. BE ACTIVE:
Engage with Twitter users who tag you in their mentions
Tweet often – for a start, you can tweet twice per day. Not too demanding, right?
Discuss your services, content and other skillsets with your Twitter fans
If you study the activities of those with a verified Twitter account, you'll notice that they actively engage with their audience – it's a strategy that works well at all times.
By doing so, you're also informing Twitter that you're mindful of your audience, and they care about your public impact.
Fundamentally, Twitter wants to always uphold the integrity and quality of their community, and you can help them by creating and sharing useful content with your followers. Consistently and Frequently.

2. MARKET YOURSELF WITH A CATCHY BIO
Aside from increasing your chances of getting verified on Twitter, this strategy is perhaps an opportunity to also enhance your brand.
For your individual account, you can list your job title or services you can offer. You can also include links to other verified accounts.
For your business account, you can include an expressive but concise description of your business.
If you have a business website, you can also include it. Twitter (and even your followers) can even decide to check it out to verify your identity.
At this stage, it's always good to ensure that you:
Show some personality
Talk about what you do and who you are
State a strong CTA and
Use the appropriate keywords to reach the right audience
3. STRENGTHEN YOUR BRAND
One way to strengthen your brand is by creating and uploading an image to your Twitter account- be it a photo, illustration, or logo. For the headers, you can decide to include a picture of you doing something important (perhaps, speaking to a large congregation).
Want to know how important this is?
It makes it easier for people to recognize you and your uniqueness
It makes it easier for Twitter to confirm your identity
Ideally, if you don't strengthen your brand, your followers (and even Twitter) will not take you seriously.
According to Twitter, a profile image size of 400×400 pixels and a header image dimension of 1500×1500 would do. Increase your chances of getting verified by adhering to these recommendations.
4. SHOW OFF YOUR CONNECTIONS WITH VERIFIED ACCOUNTS
The adage: "show me your friends, and I'll tell you who you're" also applies to social media. You can increase the chances of getting a verified account by displaying some social proof with your connections with other verified Twitter accounts.
For instance, you can boost your credibility by including something like "Writer at @Hootsuite" in your Twitter bio.
The singular act of following verified accounts is a great sign that you're serious about engaging in a valuable community. As an aside, you can tag these verified accounts in your tweets when necessary. That way, it'll become possible for people to know the kind of account you're connected with.
5. STATE YOUR PITCH
According to Dale Carnegie, you can only become friends with someone by being interested in them, rather than making them interested.
The same ideology applies whenever you're writing and stating why you need to be verified during the Twitter verification request process.
In a real sense, Twitter wants to understand your impact on the world. They want to know how your brand will provide trusted, fast and great support to your/their audience. How you're helping the world at large and how people will benefit and become better knowing what you do.
You can talk about how your brand adds value to the Twitter community and increase your chances of getting verified.
6. REVEAL YOUR LOCATION
Twitter wouldn't want to verify a business that they can't find. So, having a precise location can only help them verify your business and understand your activity in the offline community.
Additionally, this can help you to establish a more authentic relationship with Twitter users. By relating to where you play, work, or live.
In addition to the five tips we've discussed so far, here are some more tips for increasing your verified Twitter account:
Be informed and updated on Twitter's verification process
Get inspired by studying what other verified accounts are saying and doing
Understand the rules surrounding Twitter verification
If Twitter asks you for two links, you can provide five. For instance, you can submit links to awards, press releases, bylines, and more. Display your fabulous mentions and work.
At this point, we've talked about tips for increasing the chances of having your Twitter account verified.
We'll now talk about…
How to Get Verified on Twitter in 5 Steps
STEP 1: GET STARTED BY FILLING OUT THE VERIFICATION REQUEST FORM
Ideally, it's advisable to get organized and ready before submitting your verification request.
Here are some elements that you need to have in place before your account can be considered for verification:
A confirmed email address: if your Twitter account is an organization or company account, then the email address linked with the account should be an organizational or company email address (for instance, [email protected]).
A verified phone number: Twitter will use this to confirm your identity and associate your online identity with your offline entity
Set your Tweets to the public: if your tweets are set to private, then it'll be difficult to be seen as a public figure
A profile photo: if you have a notable presence on other social media platforms (like Facebook, Instagram, or LinkedIn), ensure to use the same photos across the platforms. For platforms like Instagram where you can't yet request to be verified, Twitter grabs important details from other social media platforms to make a verification choice
A bio: If you want Twitter to verify your account on time, then you need to include a bio that perfectly reflects the nature of your public personality
Your website: If you're a brand or public figure, then you need to have a website because Twitter will use it to ascertain your status as a genuine entity
Your birthday: This option only applied to accounts that aren't brand, organization, or company. You can display this information, depending on your audience. Just like your phone number, this information also helps to confirm your identity
A header photo: whenever Twitter is looking to verify some brands, those with complete profiles stand a higher chance of being verified first. An incomplete profile will only dampen your chances- even if you meet other verification requirements and criteria
Once you're able to confirm that your Twitter profile is in order and everything is set up correctly, you'll be asked to input the username of the account you would like verified. If you're trying to get a business or organization account verified, you need to confirm it by checking the box located at the bottom left of the screen.
STEP 2: FILL IN THE MISSING REQUIREMENTS
If you haven't filled out the information required (as stated above) or optimized your Twitter profile, you'll be prompted to do so.
One way to identify that your profile isn't complete and lack something important is that Twitter will display a page with the caption "Account Not Eligible for Review."
You'll be allowed to supply the missing information and also submit yourself for verification.
INCREASING THE CHANCES OF HAVING YOUR TWITTER VERIFICATION REQUEST APPROVED
When it comes to verifying your Twitter account, it isn't just about crossing your t's and dotting your I's. Here are a few valuable tips that'll help to increase your chances of getting verified on Twitter.
If you're trying to get Twitter to verify your account, then the account name should reflect your real name or stage name. If you're trying to get a brand or company account verified, then the account name should reflect the correct name of the business.
Ensure that your Twitter account is active. In a real sense, Twitter uses the verification application process to help people find high-quality accounts to follow. If you're not consistently tweeting, then Twitter will unlikely recommend you for verification.
Your bio on Twitter should specify your company's mission or area of expertise.
Your profile and/or header photo should reflect your image or brand's branding. If you're trying to verify a personal Twitter account, then it's always good to use a profile picture that matches your photo on other social media platforms. If you're trying to verify an organizational account, then you can use your logo and include other essential elements of branding into the cover photo
STEP 3: INCLUDE YOUR WEBSITES AS REFERENCES
After filling in the missing information, Twitter will ask you to provide up to 5 websites that can associate you with your Twitter account. There'll be no need to include your brand's official website since it's already listed in your bio.
One way to effectively use this opportunity is by sharing links to websites that show proof of your public impact. These might include instances of your appearances in the news or high-traffic websites.
STEP 4: MAKE YOUR PITCH
This step is very important – it's a great way to make nice with Twitter by making a case for why your Twitter account should be verified.
If you're applying with a personal account, then it's good to demonstrate your impact – talk about your public reach and instances where you've made great waves in your niche. For a corporate or company account, you can talk about your vision/mission and what you've been doing to achieve it.
In general, it's always advisable to talk about how you and your brand adds value to the Twitter community.
If you're a rising star in your given industry, then the chances are that some persons would try to impersonate you on Twitter. You can also use this to make a case, and since the main essence of verification is to make it possible for people to identify you, then Twitter will be more likely to grant your verification application request.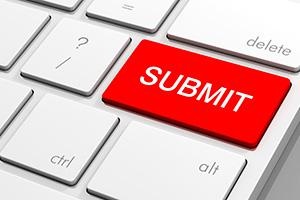 STEP 5: SUBMIT YOUR VERIFICATION REQUEST
After you've validated all the information you want to submit, next is to submit the request and then exercise patience.
You'll receive an email from Twitter as soon as a decision has been made. One way to confirm that the account has been verified is that the "@verified" Twitter account will follow you.
Should your verification request be denied, you can reapply again after 30 days. It's also good to note that your verified badges can be revoked if you don't follow Twitter terms and conditions after your account is verified.
CONCLUSION
Now that you have access to this article, it's time to begin the process of getting a verified Twitter account.
That's it for now, and we wish you good luck with your verification process.
In the meantime, we'll love to hear from you.
Does Twitter verification sound like something you'll love to try? If you've already tried it before, what was your experience like? Are there other useful tips you'll love to share? Please sound off your comments and thoughts below.