If you want to learn how to get verified on Twitch, you are in the right place. This post is designed to provide you with a step-by-step guide on how you can become a verified Twitch partner. The past few years have seen Twitch become one of the leading platforms for streamers. If you are looking to gain a large audience, Twitch has a huge user base that makes it attractive. The good thing is that you can also earn a living in the process. 
Not long ago, Twitch launched an Affiliate Program to get smaller streamers verified. The purpose is to help these small streamers start earning money and building an audience. Before you can become a verified Twitch partner, there are certain criteria you need to meet. You must understand you cannot become a verified Twitch user unless you are a Twitch partner.
Content Table
WHAT IS A VERIFIED TWITCH BADGE?
A verified Twitch badge is a purple octagon with a checkmark in it. You will see it displayed by your name at the top of your screen. Twitch launched this batch in 2017; the same period, the platform unveiled its Affiliate Program. The Twitch verified user batch is a designation for partners. If you have the Twitch verified badge, you can add it to your account in your backend chat settings.
HOW TO BECOME A VERIFIED TWITCH PARTNER
Before you can become a verified Twitch partner, you need to first reach Twitch Affiliate status. To attain Affiliate status, you must stream for at least 500 minutes. You must have a minimum of 7 different streams in the last 30 days. Your followers must be at least 50 and an average viewer count of 3. If you plan it properly, you can attain this goal within a space of one week. You must note that not all streamers who reach the affiliate status gain partnership. If you are denied, you can ask them how to improve to have a better chance of making a partner next time.
Let us look into the processes involved in having a Twitch verified account: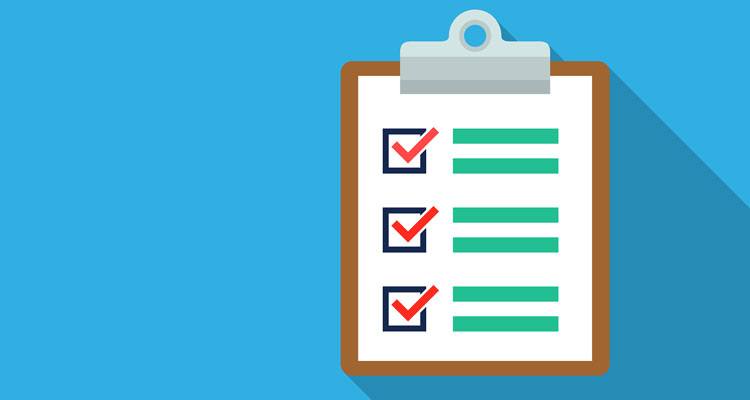 1. Ensure You Satisfy All Requirements On Your Stream Account
Before you apply for your verified Twitch account, there are certain prerequisites, and they include the following:
You must have at least 50 followers
Stream for at least 25 hours in the last 30 days
You must stream for 12 unique days in the last 30 days
Must have reached an average of 75 viewers in the last 30 days. These views exclude Hosts, Raids, and Embeds.
Having met these criteria, you can proceed to the next stage of applying for your Twitch verified account. 
2. Open the Twitch Partner signup on your browser
Once you have met all the requirements, you then apply for a Twitch verified account. First, you have to sign in to your Twitch account. You will be prompted to log in if you are not automatically signed in.
When signed in, you should tap the button in the upper-right corner of your internet browser. The button will open a drop-down menu. Once the drop-down menu is opened, you select the "Request desktop site" on the drop-down menu. The page will reload, and you will have the application form in the desktop view.
3. Fill Out The Verified Twitch Partner Application Form
You will have to enter your streamer username, email address, full name, and the channel description in the application form. It would help if you used the "Description" option effectively to your advantage. Use it to explain in detail why you would make a great verified Twitch partner.
You may also leverage your huge social media presence while seeking a verified Twitch Badge. Alternatively, you can enter your YouTube, Twitter, and Facebook accounts on your Twitch application. Having a huge social media presence may help you get a Twitch partnership deal with a successful application.
Once you are done with the application, tap the purple "Send Application" button at the bottom of the application form. Your application to get verified on Twitch will be submitted to Twitch staff for review.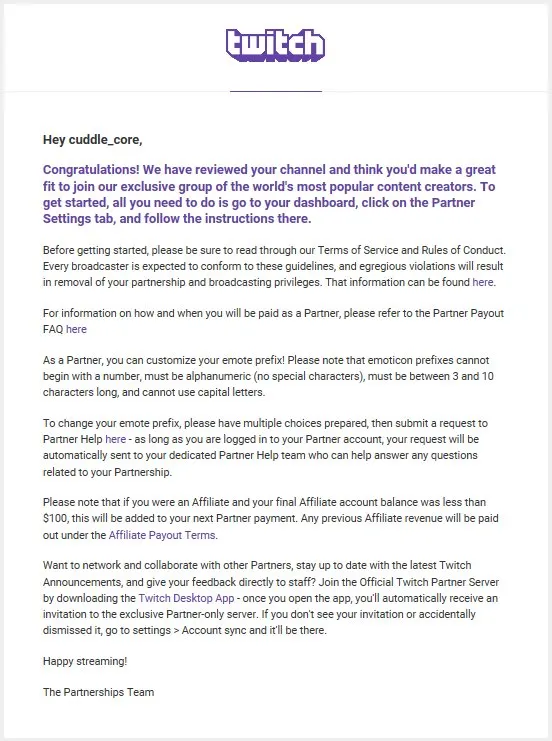 4. Wait For An Email Response From The Twitch Team
Your Twitch application will be reviewed manually, and it may take up to one week to get a response. An email will be sent to your registered mailbox as soon as the Twitch staff has processed your application.
HOW TO GET YOUR EMAIL VERIFIED ON TWITCH
When you sign in to your Twitch streamer account, tap the purple "Tap here to verify your account" banner. You can see the banner at the bottom of your screen when you are logged in to your Twitch app. Once you tap the banner, it will send an automatic email message with a verification code. The verification page will be opened on the Twitch app.
If you don't see the purple banner at the bottom of your Following, Discover, and Browse tabs, it means your email is already verified on Twitch. On the other hand, if you see this banner, proceed with the subsequent steps.
Open The Twitch Verification Email in Your Mailbox:
When you open your mailbox in a browser or your mail client, tap the automated verification email from Twitch. If the message is not in your mailbox, go back to the Twitch app and tap "Resend Code."
Enter The Verification Code Into The Twitch App:
When you find your Twitch verification code in your automated email message, enter it into the text field provided on the Twitch verification page in the app. On the other hand, you can decide to tap the "Verify your account" button in the email message.
You can tap the purple "Submit" button to confirm your verification code and also verify your email address.
CONCLUSION 
You have seen that getting verified on Twitch is quite simple but not an easy one as well. All you have to do is follow these guidelines, and your chances of becoming a verified Twitch partner will improve. Make it your goal to get a verified Twitch badge, and you will most certainly get it.