Anyone can get verified on Instagram, but there are certain criteria you need to meet before you can get the Instagram verified symbol. Any user of Instagram can apply to get verified on Insta, but that doesn't make it easy to get.
In this guide, you will get to learn how to submit your Instagram verification request and be approved.
The coveted blue "verified" checkmark gives you a certain prestige in today's social-influencer-driven environment. 
Also, you can visit the Instagram help center to know more about the verified badges.
The Instagram verified symbol provides your posts with a seal of authenticity and legitimacy, but it also provides street-creed to your base of followers. Furthermore, in times past, social influence was exclusively reserved for established celebrities and brands. However, Instagram has made it possible for any user to apply for verification directly from the app. As a user, there are a few hurdles you must jump before Instagram approves your Instagram verification request.
Table of Contents
How To Get Verified On Instagram
It's simple to send out an Instagram verification request. The big challenge is to ensure you get verified in the end. There are millions of people who submit their verification requests, but fewer of them get verified.
Before you follow the directives below, ensure you are logged into the account you want to get verified on Instagram.
Below is how you can send your Instagram verification request:
While on the account, you want to get verified, go to the Instagram profile by clicking the icon with the profile picture.
Click on the menu icon in the top right corner of your profile
You proceed to select the settings icon at the bottom right of your screen. After that, you select "account" from the settings menu.
When you scroll down through your account settings, you will see "Request Verification," then click on it.
Immediately you click on the "Request Verification" tab; a form will appear with your account name pre-filled. You should add your full name, and if it's a business account, the full name of whoever manages the account will serve.
After filling your name, the next step is to tap "Choose File" to attach a photo of your ID. Your driver's license, passport, or national identification card will be perfect. For your business account, you can use any official business document like a tax filling article of incorporation.
You can either open your camera to take an in-focus photo of your ID or upload an image of the same ID from your mobile phone.
Now, tap the "Blue Send Button" at the bottom of the screen to submit your Instagram verification request.
Now you wait on the Instagram team to decide your fate.
What Happens After You Have Submitted Your Instgarm Verification Request?
After your request to be verified on Instagram has been sent, you will have to wait for the desired outcome. However, you need to take a look at Instagram criteria to know the possibility of you getting an Instagram verified symbol. Instagram's help site has highlighted key attributes it considers when designating the blue checkmark on Instagram.
The Authenticity of the Account – Provided you are not impersonating anyone or a business brand; you are set to scale through this hurdle.
Is Your Account Unique? – Although it seems like the first criteria, it focuses on the number of accounts you have. How many Instagram accounts are you operating? For instance, as an influencer or brand, you only need one central account that represents you. If you have different accounts, it will be unlikely that you will get verified on Instagram.
Do You have a Complete Account? – According to Instagram, a "complete" account must have a bio, profile picture, and a minimum of one post. This is easy enough; however, Instagram also specifies that your account cannot have links to your other social channels like Twitter.
Is Your Account Notable? – Although this is an open-ended criterion, it is arguably the most important. Instagram defines a notable account as a well-known account. In fact, media coverage can be used to determine this status, excluding paid promotional content.
Benefits Of Getting Verified On Instagram
Most people see the Instagram verified symbol as a badge of honor. It makes you build your clout and also feel important, but there are bigger benefits for getting verified on Insta. There are three main benefits of becoming verified on Instagram, and they include:
It Protects Your Account From Imposters – The Instagram verified symbol tells people who are searching about you or your brand that you are the real deal. Also, it helps to ensure you don't lose any of your followers to fan accounts, imitators, or parody accounts.
It Shows That You are Newsworthy – Getting verified on Instagram is proof that you or your brand is notable and people want to copy you. The blue checkmark on Instagram shows you current and potential followers that you are a publicly known figure.
Your account gets ranked high – The blue Instagram verified symbol is great for Instagram SEO. It helps your account rank at the top when people search for terms relating to your account name. On Instagram, verified accounts always rank higher than non-verified accounts for the same search.
How to monitor for Imposter Accounts or Fan Pages on Instagram
There are a lot of parody, or imposter accounts trying to impersonate top brands and companies on Instagram. Therefore, getting verified on Instagram to stand out from impostors is important.
There is a lot of change just a single click can do to prove the authenticity of your company or brand. Tracking these fake accounts can be done with some social media monitoring tools. A good example is the Zerofox Hootsuite Integration.
Be Highly Searched for on Instagram
Instagram can also be used as a search engine as many people go on the App to search for products and recommendations. It is one of the metrics that Instagram uses to qualify users for their verification badges. 
If people search for your brands, company, and the services you offer, then your businesses are considered relevant. Although Instagram does not give data on how people search for your brand, the verification team uses these statistics to approve verification. 
How to Have a Powerful Online Presence
Getting the blue tick on Instagram could be a difficult task. However, building an online presence is crucial towards getting verified on Instagram.
Also, you have to put in hard work in stamping your authority in the social media world as this is the best marketing medium. A powerful online presence will help your brand get a good engagement from your target audience.
How to Get Verified on Facebook
If you want to get a verified Facebook page, there are some requirements that your page needs to have. Some of the things that your page needs include; A website, contact details, an About page, and large followership.
You should also take note that pages involving small businesses, brands, and companies can get verification. To get verified on Facebook, go to the Page's settings and then choose General. Click on the 'Page verification' option. 
You can go through the verification process in two ways; instant verification or a more protracted verification process.
For the longer page verification process, you will pass through a call from Facebook; get a verification code before you get verified. On the other hand, instant verification demands that you provide some documents; these documents will go through some reviews before confirming your account.
See this article for a comprehensive guide on Facebook Account Verification.
How to Get an Instagram Business Account Verified
A business verified account on Instagram seems as valuable as gold these days. Moreover, it gives your business a lot of authenticity and credibility, which unverified accounts do not have.
There are a few ways to get your business account verified on Instagram. Above all, some of the criteria of getting your business account verified on Instagram include;
Creating Good content

Avoid having a duplicate account

Completing your business Bio and profile.

Finally, leveraging PR agency to help provide publicity. 
How to Get Your Small Business Verified on Instagram
Getting your small business verified on Instagram could take a lot of effort and time. However, getting that blue tick is possible. Your small business account on Instagram has to be reliable before you can get verified.
Of course, your account must represent the brand you are trying to promote with its authenticity. To get verified, it is also essential to have an individual account for your business. Lastly, your small business Instagram account must not imitate any other brands or companies.
To get your small business verified on Instagram, your account should;
Represent your brand or business.

Should not be an imposter account or a duplicate of other brands or businesses.

Have a clear identity; your Bio, profile photo and necessary links must be provided.

Be highly searched for by your potential customers.
Here is a comprehensive guide on How to Get Verified on Instagram
What Happens When You Don't Get Verified On Instagram?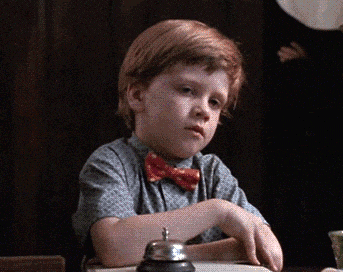 There is the possibility that your Instagram verification request may not be approved.
If your account is not approved to have the Instagram verified symbol, it means the Instagram moderators don't think your account merits the blue check yet. At this point, all you can do is to wait until your account or brand becomes more newsworthy with growing fan pages. Before you reapply for your Instagram verification, ensure it is at least 30 days since your last request.
You have to keep in mind that paid or promotional articles and new coverage will not count for account newsworthiness.
Conclusion
In conclusion, if you follow the guidelines outlined in this post, you will improve your chances of getting verified on Instagram. Also, aside from the criteria outlined here, and adhering to Instagram's terms of service, the Instagram moderators determine what makes or breaks a verification request.
Enjoy this Article? You may also like: