There ought to be a way to monitor and control the performance of your social media profile and pages so that you can make adjustments and be on track. Therefore, developers created some social analytic software tools. Recently, one of the most popular Instagram analytic tools (IG blade) became nonfunctional. Hence, the search for the best IG blade replacements or alternatives.
Social media is not just for fun; its wide horizon contains many more. There are various aspects such as marketing, promotion, and sales. In addition, social media platforms serve as a means of gaining popularity and wielding influence over crowds. Of course, these generic factors make social platforms worthwhile.
Key Takeaways
Social media analytic tools are necessary for every business that depends on social media for growth. These tools help you understand your audience and use a suitable method to make more profit.
Since the IG blade social analytics tool discontinued its services, some tools have tried to replace it. The best among them are Pure Influence, Hootsuite, Google Analytics, Snaplytics, and Iconosquare.
Five Best IG Blade Replacements
Individuals, businesses, and brands have been scavenging for equally competent analytic software. Software that can serve as befitting IG blade replacements. If you constitute a displaced clientele of IG blade, this guide contains akin social media analytic software.
     1. Pure Influence
Pure influence is an unrivaled best in the aspect of social analytic software. It is one of the best IG blade replacements. Also, this social media analytic software offers users a free and paid premium plan.
Here, analytic services span across Instagram and several other social media platforms such as Facebook, YouTube, and Tiktok, with more yet to be added. Whether you aim to pinpoint service issues or increase revenue, this tool satisfies your wants.
Seemingly little metrics have a far-reaching effect when used appropriately. Pure influence compiles detail via comments, likes, and engagement, likewise the location, gender, and age group of your followers.
The differences in time zones are sorted out, and you're informed of the best time to post. Your daily, monthly and average growth rates are plotted and represented on graphs without a fuss.
Coursing through the premium plan, you can purchase advanced services aside from analytics, including:
Market consultancy
Content marketing
Social media services
Press and PR
CTR (Click through rates) and Lead generation
This interface is friendly and easy for beginners and seasoned professionals to relate with. If you're set to acquire the best campaign insights and high enhancement rates, you're just one "tool" away.
With pure influence, you can know your audience and detect the best approach and time to reach out to them. Its methods and quality are unmatched.
     2. Hootsuite
Hootsuite falls among the leading social media management tools. From its inception till date, it has gained more than 18 million users in 175 countries. Hootsuite also grants its users the opportunity to:
Confidently schedule multiple posts in advance or at a time
Engage in conversations, track your social performance.
Access all messages in one inbox
Handle multiple social accounts (Instagram, Twitter, Facebook) from one dashboard
The convenience comes from the fact that this multi-platform watch is carried out in a single place.
The analytic tracker hosts detailed insights, thereby providing users with the right medium to grow individual content, brands, and businesses. Reports are framed under various time limits with graphs that outline estimates and averages. All these culminate in a better understanding of customers helping you to gauge them and predict the right stuff that attracts them.
Using Hootsuite, you can fathom the nature of posts and products that attract various groups of individuals. Armed with this knowledge, restructuring for productivity is a lot easier as you'll know what to focus on and where to channel more energy. Climbing upward at this pace, in no time, users are bound to achieve high ROI (Return on Investment) with low input.
Experience a convenient way to guard your growth and be fed with accurate progress reports. You can explore Hootsuite's 30-day free trial by clicking here. However, the professional and team plans are accompanied by conditional discounts.
     3. Snaplytics
Snaplytics was created in 2015 for a special kind of video content (known as stories) on two major social media platforms: Snapchat and Instagram. This tool assesses all video metrics such as views, opening, and completion rate. By this, advertising brands and businesses are opportune to see the point where a story's engagement rate reaches climax. The point of anticlimax where the audience drops off is also identified.
Using snaplytics, one can add and manage various accounts on the go. You can monitor the analytics over a 30-day range. This tool eases up the process of optimizing video story-based content on platforms that harbor millions and billions of users. This is an excellent software analytic tool that crosses the borders of native analytics to explore new horizons.
It is the ultimate tool that caters to all kinds of story marketing needs. Through metrics and key analytics, this tool tells you how your content performs. Conversion rates are tracked as a means of monitoring public engagement. Features of snaplytics that are of importance to users include:
Presence of API which supports integration
Automated publishing
Post scheduling
Snaplytics' auto forward
Brand listening
Content Management
Real-time analytics and story management
Trend Analysis
Access Controls/Permissions
Performance Metrics
Individuals and brands who use video story ads are nowhere near ready without snaplytics. Snaplytics offers a free trial plus a premium plan with advanced features.
     4. Iconosquare
Iconosquare permits users to automate tracking for Instagram, Twitter, and Facebook. It simplifies the process of managing multiple social media accounts by granting access to different platforms through a sole dashboard.
Conversations with your followers across platforms are easier as one no longer needs to switch sites. You're free to add posts to the calendar and customize them for each platform.
Iconosquare helps to coordinate and track all your tags and mentions. It also reveals intel on your impact and relates data about other businesses in the industry. By this, you'll be able to checkmate and surpass virile competitors. This software tool is among the most inclusive Instagram analytics tools. It's a cheap way to manage and analyze your business.
     5. Google Analytics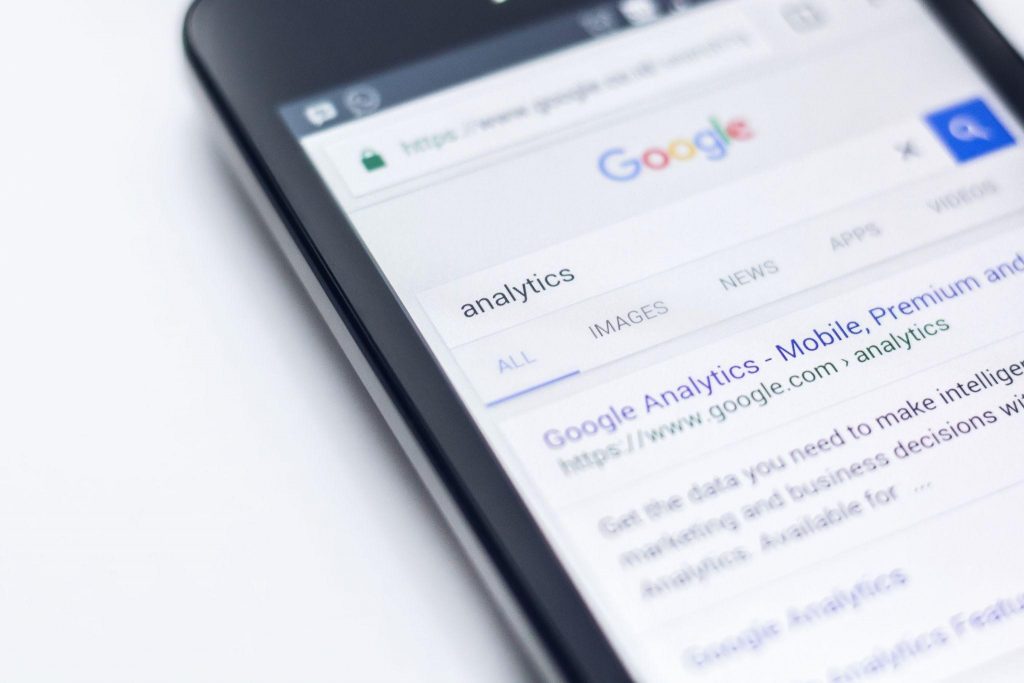 There's no social web analytic tool like google analytics. Since it was launched in 2005, it has been operational as the most commonly used analytic tool on the vast web. It is useful for individuals and agencies to monitor web traffic and engage in marketing research to improve your page usefulness on a site.
With google analytics, you can track the number of active followers you have, users who interact with your page, visitors on your page, etc.
From an overview perspective, one can use google analytics as a social media analytic software to assess KPIs ( Key Performance Indicators). You can also identify loopholes that hinder your page growth and invest in modifications to drive strategic marketing decisions.
By implementing google analytics, you'll get clearer product reviews within a short while. You can view session durations, monitor bounce rates, page quality, conversion and retainment rates, etc. These reviews can help you shape the developmental process of new products that you wish to unveil.
Special features of this social analytic tool consist of:
Data visualization and monitoring tools
Predictive analytics
Funnel analysis
The reports produced consist of metrics and dimensions. You can track more than 200 metrics using Google analytics. It's available without a cost to anyone in possession of a google account!
Conclusion
These are the best IG blade replacements from a chest of analytic tools. Though some tools offer free trials, you could go premium with one of the tools listed here to get the best bang for your buck.
Each tool is an efficient refining agent. For improved UGC, campaigns, follower growth, and conversion. Experiment with these social analytic tools and see what best suits you.
Although all the best IG blade replacements tools listed in this article are good, Pure Influence stands out. The premium version has everything you need in a social media analytic software tool. It's simply the best IG blade replacement.
Enjoy This Article? You May Also Like: