Have you been searching for the ultimate guide to public relations? Your search ends here. Every business has that growth potential that requires a complete understanding of the basics of public relations. This guide to public relations will provide you with all the information you need to know.
Nothing stops your business from being the most talked-about brand online and offline. But this will not happen magically except you build a positive relationship using public relations.
It's not news anymore that communication plays an integral role in every aspect of life. And if you are a business owner, who wants to create a positive image for your brand, you may need to consider public relations.
Before we begin to discuss how public relations can help your business expansion, let us explain PR.
TABLE OF CONTENT
KEY TAKEAWAY
PR as a mechanism employed by individuals, brands, and organizations to build relationships is important. Some of the importance includes creating awareness, social evidence, as well as promoting the brand's trustworthiness and damage control. This beginner's guide to public relations highlights the key points required to manage brand reputation and build positive relationships. Strategies such as crisis management, media relations, and social media must be utilized in order to be successful with PR.
The Meaning of Public Relations
For effective application of public relations to your business, you need to possess fundamental knowledge. According to Dimitry Dragilev, public relations is a mechanism employed by individuals, brands, and organizations to build relationships.
It involves communicating in a strategic way to maintain a good image on behalf of a brand in the public's face. The public in this context includes journalists, bloggers, customers, and the target market at large. The tool used by public relations to achieve its objectives is communication.
However, it is important to clear the misconception that public relations are the same as advertising. Although they both aim to achieve the same objectives, their processes are different entirely.
Public relations utilizes editorial content channels through the media to promote brands. On the other hand, advertising leverages ads campaigns' influence to sell and promote a brand to the public. While advertising focuses on selling a product or service, public relation goes a step further to build relationships.
Reasons Why You Need Public Relation for your Brand
Public relations can be everything a brand needs to change its status completely, including financially. The role performed by public relations does not stop at gaining media attention or registering a brand's name in print. However, it serves as the strategic planning of public relations to accomplish other objectives.
Now, let us discuss other reasons why your brand needs public relations;
1. Awareness  
Starting a new business might take a while before you gain recognition for your brand. This is where public relation comes in to tell the public about your presence. The development of your brand and product is achievable through public relations specialists.
2. Trustworthiness
Trust is a critical component that every business needs to grow, particularly startups. Awareness is not enough to win the heart of your target audience. Public relations can help you build the trust your brand needs to get a positive perception from people.
3. Social Evidence
Sometimes, you need positive reviews to present to the public to understand your value proposition. Understanding your modus operandi can help you establish your brand as a frontrunner in the industry. PR can achieve this through earned media.
4. Search Engine Optimization
Ranking in search engines is instrumental in brand reputational development. That is why public relation includes SEO in its strategic planning.
 5. Damage Control
Public relations experts possess the skills to manage crises to safeguard an organization's image. During the lifetime of a business, you cannot entirely do without a blunder. When this happens, PR professionals take charge to ensure the customers still feel optimistic about the brand.
 Strategies Utilized by Public Relations
Strategic planning for public relations is directed towards helping a brand to maintain its good reputation in public. The planning consists of several strategies to achieve this objective. They include;
1. Crisis Management  
Negative communication concerning business crises requires management. Negativity may damage your brand reputation. However, public relations know how to control this to ensure crises don't affect your public image.
In today's business environment, PRs take up managing crises by countering damaging messages quickly. Public relations are readily in place to monitor the online channel and be highly responsive to misconceptions about the brand.
2. Media Relations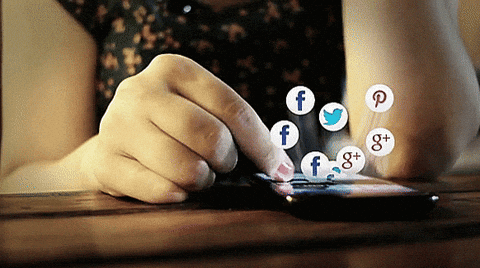 This is the core function of PR – creating a positive image and maintaining mutual relationships with the public, including publications and journalists. The method used in this case is creating press releases and conducting interviews.
It is essential for creating the right awareness for businesses and brands. Through media relations, your products get free advertisement. Hence, it keeps spreading to reach many people.
3. Employee Management
Public relations professionals also handle communication within the organization among the employees. The motive behind this is to promote employees' positivity about their organization. There are several ways to accomplish it.
PR utilizes free training and benefits and creates growth opportunities for employees to develop positive perceptions about the company. It goes a long way to motivate employees to do more for the brand.
4. Business Event
PR is conversant with business events, given the opportunities it presents for brand exposure. Business events are instrumental for products and services advertisements regardless of whether you are the host or attendee.
Business events connect you with influential personalities and prospects, and they offer communication opportunities. PR leverage this chance to boost brand awareness through the sharing of social proof to convince prospects.
5. Social Media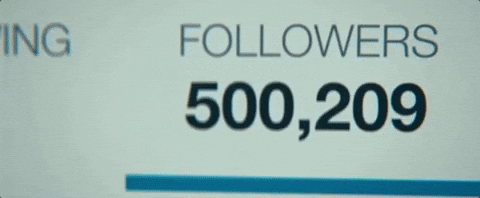 Now that social media has become an indispensable part of the world, having a good understanding of guide to public relations is important. PR specialists use marketing channels. Any business that wants to gain followers and prospects should never neglect social media. Apart from gaining audiences, it is an effective channel to manage and resolve crises.
Content management and campaigns are best deployed through social media. It gives your brand the chance to get closer to customers through a regular content upload.  You should never underestimate the power of communication through frequent interaction with customers.
6. Corporate and Social Responsibility
As a business within a particular location, building a strong relationship with your community is important. Your immediate environment has a part to play in your reputation development.
PR manages your public image through strategic planning for public relations such as donations, community developments, and assistance.
Getting the Best from your Public Relations Strategies
You are familiar with the PR strategies. But you must understand how to employ them for outstanding results. Being conversant with these tips is ideal for strategic planning of public relations.
1. Carry out Thorough Research
Regardless of the strategies, you might be thinking to employ, you need to gather enough information to guide your implementation. If you are planning employee management or managing crisis, understand the prevailing situation. It will serve as the bedrock to generate effective results.
2. Make Your Story Irresistible
It is impossible to separate public relations from content management. It is a critical aspect of PR used in changing narratives and people's perceptions. To make this happen, your story must be compelling enough to convince your audience about your brand. Good content touches emotion and triggers curiosity.
3. Partner with Media Influencers
Your brand might be needing the influence of media influencers to widen your net to get more audience. Apart from helping your brand get wider coverage, influencers give your brand the credibility it requires. People trust influencers, and they would most likely follow their posts.
4. Leverage the Traditional Press
Local media still works fine for crisis and reputation management. The press, radio, and TV can help larger corporations for reputation maintenance in the face of serious damage to a brand's existence.
Conclusion
If you are a startup, this guide to public relations is necessary for your business growth. How a brand communicates its core values is essential, and this is what PR does for you. You cannot overemphasize the importance of communication in terms of developing and maintaining a business. With the information above, your brand is on its way to gain the recognition it deserves.
Enjoy This Article? You May Also Like: