Hey there, have you been looking for an article that talks about how the Twitter Trending Algorithm and Timeline Machine Learning Works?
If yes, then you're just in time.
In this piece, we'll discuss the working principles Twitter Trending Algorithm and Timeline Machine Learning.
For starters, we'll love to state that when it comes to promoting brands in the social media ecosphere, most marketers always strive to take advantage of Twitter.
Right from time, Twitter has always been considered as a platform where brands can express themselves.
Also, with a limit of 280 characters, it gives you an avenue to present your product with a precise and short message that'll remain indispensable- if done in the right manner.
But then, since Twitter already has several quality content, you can't find a lot of audiences just by adding hashtags for engagement or sending occasional tweets.
Just like it's on other sites, brands need to follow a reliable approach towards creating their audience and adopting the trends.
Twitter has over 330 million active users, and more than 500 million tweets are sent daily- that's around 5,787 tweets every second.
So, how do you think you can outshine others in such stiff competition?
Well, one of the best keys towards success is an understanding of how Twitter Algorithm works.
Behind the screen, Twitter is like Instagram and Facebook. It prioritizes and ranks posts based on the installed algorithm and what people want to see.
If you're disturbed that your social media strategy isn't functional, then this article on Twitter Algorithm will show you how to optimize your brand's tweets for better results and more organic growth.
That being said, let's now kick things off and jump into the good stuff.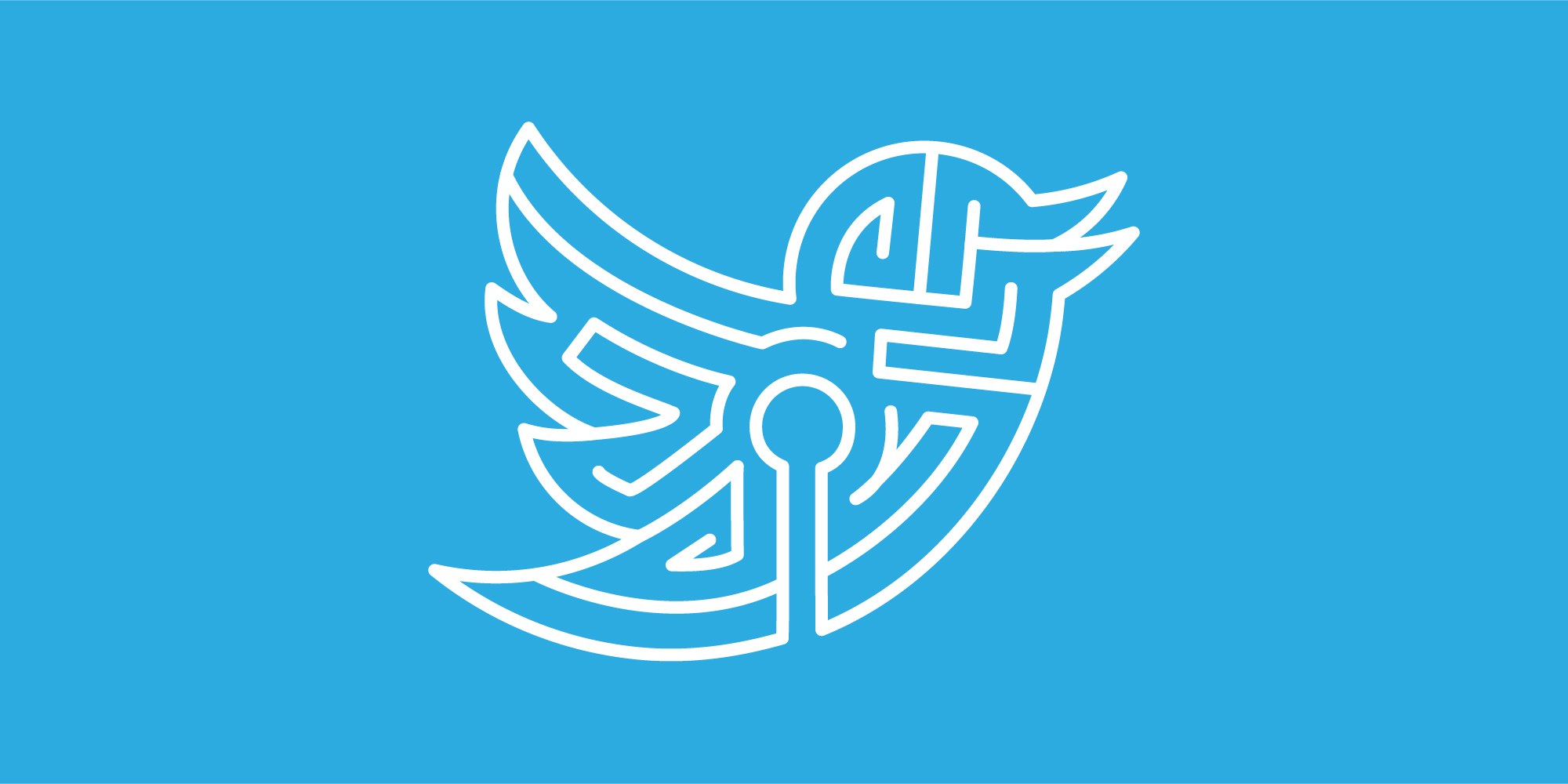 WHY IS TWITTER USING AN ALGORITHMIC TIMELINE?
Even though the Twitter algorithm has drawn some reproach, it's always important to note that a platform like Twitter needs one.
You'd better understand this when you consider the rate at which things move quickly on the network. Within seconds, your timeline can get flooded with many tweets from the accounts you follow.
Also, it's generally assumed that you care about some of the tweets than others. That's where the Twitter algorithm comes in handy.
The algorithm can help to bring organization to a rather noisy feed.
Think about it this way: The algorithm makes it possible for people to see Tweets from the accounts they care about.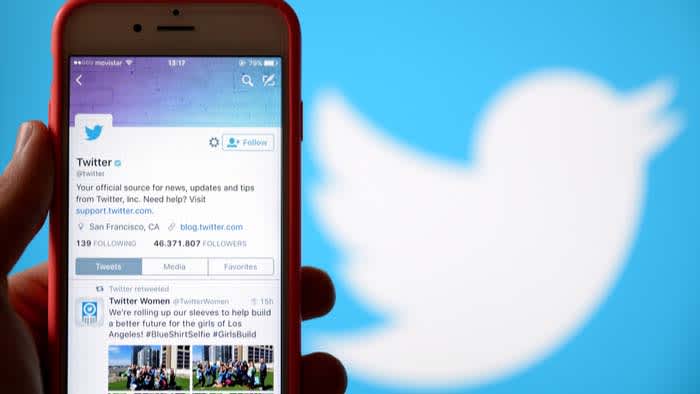 THE WORKING PRINCIPLE OF TWITTER ALGORITHM
Do you want to know how the Twitter algorithm works?
If yes, then we suggest that you read this guide from Twitter– it shines a lot of light into how the Twitter algorithm works and some of the logic behind it.
But for this article, we'll like to state that the Twitter algorithm operates more like a scoring system.
Things were not like that when Twitter started.
At that time, things were in reverse chronological order, and you could only drive engagement by posting consistently and showing up at the right time.
But then, things aren't the same again.
In its current state, the Twitter algorithm scores all the tweets from your follower and uses the score to determine what's going to be most exciting and relevant.
According to this guide from Twitter, they use a machine learning model that bases a user's feed on several factors.
Below are the significant features their model considers:
You: how often you use Twitter and the type of tweets you found appealing in the past.
The Tweet's author: the type of past interactions you've had with the author, the origin of the relationship, and the strength of your connection.
The Tweet itself: media cards (video or image), recency, and total engagement (number of comments, likes, and retweets).
Brands and social media managers need to understand how the algorithm works.
Another big takeaway is that you shouldn't look at engagement in terms of individual tweets. Instead, you can look at the bigger picture of the connection between your audience and your brand.
You need to ask yourself specific vital questions like:
How was my audience built?
Do I regularly engage with my audience?
What kind of past interactions do I have with my followers?
When you're able to answer the questions, then you'll know why your tweets aren't getting many engagements. It'll also motivate you to plan on how to work within the algorithm.
Later on, we'll give you some guidelines on how to boost your engagement and outsmart the Twitter algorithm.
For now, let's look at another interesting subject.
A BRIEF HISTORY OF TWITTER ALGORITHM UPDATES
TWITTER FEED 1.0 – 2006
Twitter launched in March 2006 with a simple timeline structure where tweets were shown in reverse chronological order. At that time, each user's feed contained the most recent tweets from their followers.
TWITTER RECOMMENDATIONS – 2014
In 2014, Twitter made a significant tweak on the timeline. Rather than showing only content from followers, a user's feed could now feature recommended topics, accounts, and tweets.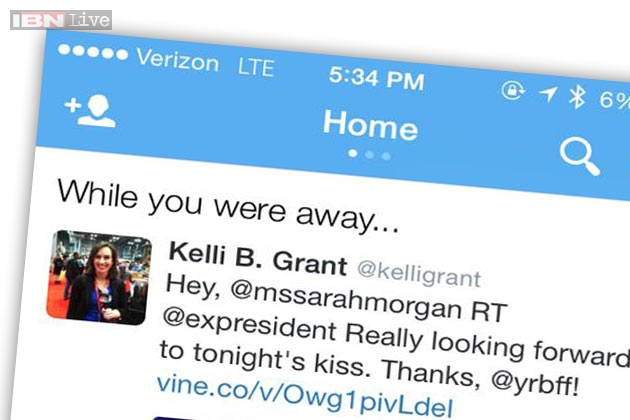 WHILE YOU WERE AWAY (WYWA) – 2015
The WYWA feature was introduced in 2015 as a forerunner to the "in case the missed it" feature. The "While you were away" was meant to show Twitter users some outstanding tweets they may have missed.
This feature was designed as an answer to FOMO (fear of missing out), and the feeds were curated based on engagement and other essential factors.
REORDERED TIMELINES SPARK – 2016
In 2016, Twitter started to push the "best tweets" to the top of feeds using the same algorithm that works for the "While you were away content."
Twitter's first venture into algorithmically restructuring timelines experienced a #RIPTwitter backlash. The outrage was generally a bit of an overreaction, given that users had to refresh their feeds before they can switch back to a chronological timeline.
INCASE YOU MISSED IT (ICYMI) AND RELEVANCE MODEL – 2017
In 2017, Twitter made another modification on its algorithm, and the action led to an increase in engagement from users.
In a bid to be transparent, Twitter clarified that they used a relevance model to predict what users would find exciting. The "While you were away" feature was also replaced with "In case you missed it."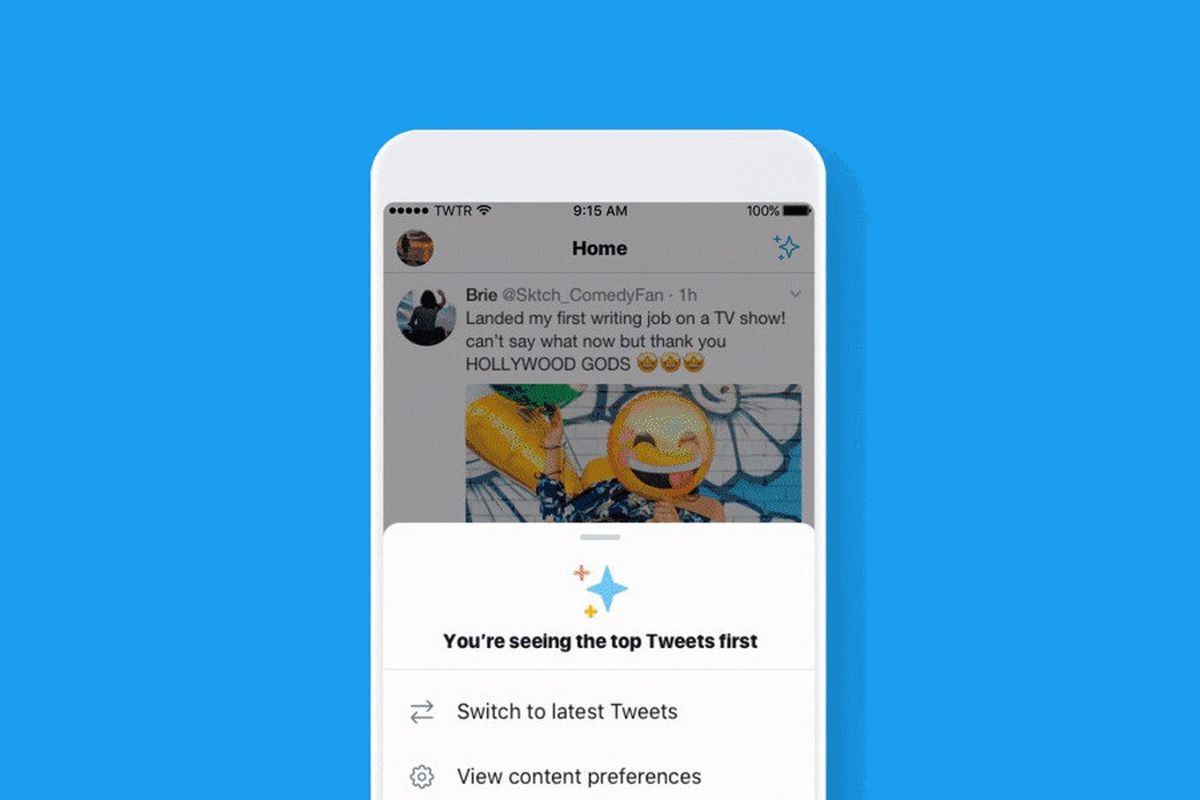 TOP TWEETS AGAINST LATEST TWEETS – 2019
In September 2018, Twitter declared that users could be able to toggle between Latest Tweets and Top Tweets. The update made it possible for people to switch between a real-time feed and an algorithm feed.
The main sections on Twitter's timeline now feature the following:
Latest Tweets: A reverse chronological group of tweets from followers
Happening Now: This section occasionally appears at the top of a user's timeline, and it features topics of interest and events
ICYMI: This is an algorithm-powered unit of top tweets. As users spend more time on Twitter, they become less likely to see this
Trends for you: This is an algorithm-backed section that features common hashtags and trends for users. It also has Content Preferences that allow users to personalize the content based on their location.
Top Tweets: The top tweets are an algorithm-backed feed that's ordered by ranking signals. The feed features rated content from followers, content from other accounts, and "Who to follow" suggests. Users can also give comments about the content shown to them by selecting "Show less often."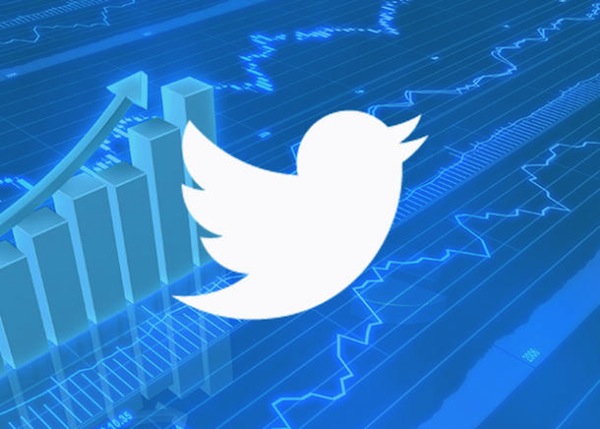 THE FUTURE OF TWITTER TRENDING ALGORITHM
Twitter made several announcements at the beginning of 2019 that there'll be more changes on the Twitter trending algorithm.
The company announced at a conference that it'd soon begin to test some conversation features with users. They also declared their partnership with researchers from UC Berkeley on possible ways to improve the performance of Twitter timeline using machine learning.
Regardless of the updates and modifications over the years, Jack Dorsey (Twitter's CEO) has been adamant about sustaining a real-time platform.
Even with the modifications, Twitter's algorithm continues to face public analysis, and they'll likely stick to the unbiased chronological timeline.
Here's what Aja Romana has to say: a chronological timeline is a timeline that's ruled by a clearly defined order and whose information is neutral.
THE PRESENT TWITTER TIMELINE RANKING SIGNALS
The Twitter algorithm is primarily centered around top Tweets feed. They even declared that Top Tweets are selected based on "tweets you engage with, accounts you interact with the most, and much more."
We can only guess what the "much more" means because everything algorithm has its secret sauce (Twitter algorithm inclusive).
However, here's what Twitter has to say about its ranking signals:
Rich Media
The kind of media that users generally love to engage with. For instance, users that usually engage with videos are more likely to see more video tweets
The type of media in the tweet (GIF, video, image, etc.)
Engagements
The frequency at which people engage with tweets from an author, through active impressions and engagements
How many impressions, favorites, clicks, and retweets a tweet has received
The relationship between a single tweet and other tweets from an individual user
Recency
How recently the tweet was published
Other factors
An account's location relative to users
The number of followers on an account
How long users has been away from Twitter
INCREASING THE ORGANIC REACH OF YOUR TWEETS
CONSIDER TWITTER ADS:
If you're trying to build up followers on Twitter and you don't see fast results, you can quickly get discouraged.
Even though it's generally not advisable to look for fast results in your digital marketing effort, it'd be more worthwhile to pay for strategic advertisements.
Gladly, Twitter ads have led to some pretty impressive victories over the years.
For instance, MVMT (a watch brand) used Twitter ads to boost their Cyber Monday and Black Friday sales by 353% over their daily average.
So, even though the success won't be the same for every brand, brands can use Twitter ads to boost their engagements and also yield some wildly positive results.
When you study Twitter's ad platform, you'll discover that there are different ways to "pay-to-play" on Twitter.
If you're run twitter ads and didn't get good results, then its high time to draw the boards and explore new options.
For example, research has shown that video ads are more active on Twitter. A survey conveyed by IPG Media Lab also revealed that 67% of Twitter users didn't find Twitter video ads to be intrusive in First View. Also, 73% of users consider it to be informative.
Of course, these are clear pointers that you can leverage Twitter to increase the organic reach of your Twitter.
MAINTAIN AN ACTIVE PRESENCE ON TWITTER
One of the ways to increase the organic reach of your tweets as a brand is by establishing positive engagements with your followers.
Furthermore, you can also earn more credits with the Twitter algorithm through consistent engagements.
Twitter explained in its blog that when you tweet more often, your audience will more likely see and engage with your content.
When your followers frequently engage with your Twitter account, there's a higher chance that Twitter's algorithm will subsequently share your content with them.
RE-SHARE YOUR TOP TWEETS
There's an adage which says: if you don't succeed at your first trial, then you can try again.
Well, while you ponder over that, we bring you another version which says: if you experienced great results at your first trial, keep doing the same thing until it stops working.
Did you send a tweet that attracted thousands of likes and comments?
Awesome!
However, that's not the time to bask in the glory of just that single tweet. You can always try to reshare the tweets again.
Just like we stated before, Twitter is moving at a fast rate. So, even if your tweet earned a lot of engagement or gained traction, there's every chance that it wasn't seen by many of your followers.
When you reshare the tweets at a later date, you can easily reach out to your followers who were unable to see it before.
Several online tools give you an overview of Tweets with the most engagements.
Once you're able to identify those tweets, you can create a similar tweet and share it at a later date and time. It's that simple.
CONCLUSION
In this article, we talked about the following topics:
Why Twitter is using an algorithmic timeline
The working principle of the Twitter algorithm
A brief history of Twitter algorithm updates
The future of Twitter trending algorithm
The present Twitter timeline ranking signals and
How to increase the organic reach of your tweets
As Twitter continues to evolve, marketers need to keep up with the changes. A good understanding of the Twitter feed algorithm can help you increase engagement and reach.
Gladly, we've done justice by discussing how the algorithm works and we do hope that you found it useful.
Now, we'll love to hear from you.
What can you say about the Twitter Trending Algorithm and Timeline Machine Learning, and what do you suggest to be the next phase of Twitter's update? Please drop your comments below.