A business is nothing without its customers. This is why, regardless of whether you are just starting a business or working on expanding, it is absolutely crucial to discover new ways of keeping old customers loyal and attracting new demographics to gain interest in your services and products.
What's the best way to attract new customers and generate leads? It's a question that every business owner thinks of, and the answer keeps evolving over time with newer emerging technologies and smarter approaches. What you needed to do twenty years ago to get leads is completely different from what you need to do now, and who knows how much more it'll change in the future. Still, there are some essentials that work for every time and age, and if you combine those approaches with newer ones, you are bound for success. In this article, we'll discuss several tips and tricks to attract new customers, regardless of what your business is.
Know your customers
The first step to attracting new clients is ensuring that you know more about your potential customers. Thorough market research will help you identify who you're going to target, and how you're going to do that. This is the most important step before you start your business because it will allow you to identify the market needs and what people are really looking for. You'll know exactly what you need to fulfill that void. You will also get acquainted with the competition, which is just as important since you'll need to be different and really strut your competitive advantage. 
Promotions
Everybody likes a promotion. Everybody! There is nothing quite like getting something for free or at a discounted price, and once you start going there, you'd be surprised how many new customers will start flocking to you. The great thing about promotions and discounts is that people will know your brand exists, and word travels fast when it comes to talking about offers or a sale. Rest assured, people will tell their friends and families, and you can sit back and watch the customers roll in. There is also the added benefit that this will convince new customers to come and try your product/service since they are getting it for free or even at a discounted price. There's no risk involved, and new customers will definitely feel more encouraged to take that step and start dealing with your brand.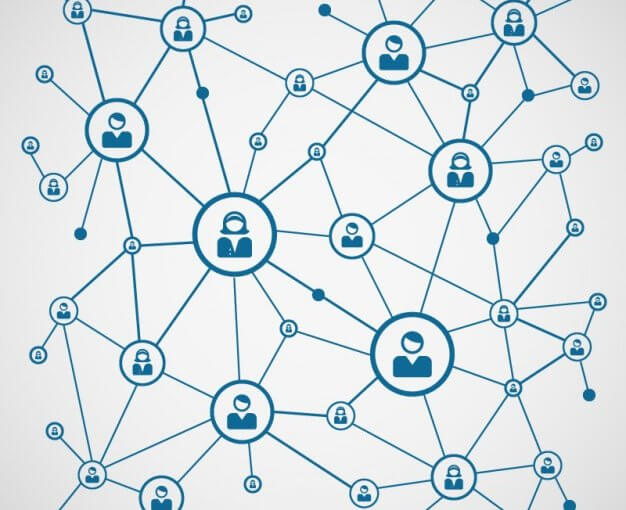 Network
If you want to attract new customers, you're going to have to network and build new partnerships with other businesses. This is a great step for any business looking for new blood because that kind of collaboration opens doors that were not available to you in the past. You'll start getting more leads because you now have access to their clientele base. More importantly, when you partner up with another business in the same field, you get to capitalize on their exposure and can start reaching new customers. 
While there are many ways to attract customers, one way to convey trust and reliability is by legally establishing your business. Learning how to form an LLC gives your business legitimacy and safeguards your personal assets, which in turn can instill more confidence in potential customers, significantly enhancing your business's marketability.
Search engine optimization
Unless you've been living under a rock, your business probably has its own website, because that's what you need in this day and age. Everything from gyms to car services exists in the virtual space now, and this will give you the chance to start using SEO to gain new customers and leads. Search engine optimization simply means you'll start targeting specific demographics –– the ones you need –– by tailoring your content for them and making your brand easily available to those who might be looking. When you optimize your online content and improve your search engine ranking, you'll start reaching more people and your business will get an even more explosive exposure than ever before.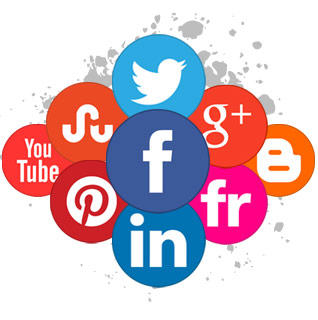 Social media campaigns
Regardless of what you think about social media, it is an essential part of our daily lives now, and any business hoping to succeed needs to capitalize on that. People spend hours on different platforms and keeping up to date with the world. Want to get the word out about your business and attract new customers? You have to reach them there, on platforms like Facebook, Twitter, Instagram, and LinkedIn. Like it or not, you're going to have to create dedicated social media campaigns for each of those platforms to target the people that you know will be needing your services. The great thing about these platforms is the fact that they give you so much data to work with, which will allow you to create more successful campaigns intended to reach your targeted audience. 
Social contribution
These days, people are becoming more involved in societal problems and causes, and it is a great idea to involve your business in these campaigns as well. It not only brings positive attention to your business but also shows how responsible your brand is and how concerned you are about problems that matter to the people. Whether it's getting involved in environmental causes and promoting awareness about bad practices, or volunteering in community work, social contributions can make a lot of difference in how people perceive your business. You'll definitely start getting more leads due to that contribution because everybody loves a good Samaritan. 
Be transparent
One of the most important things for any business, old or new, is being transparent. Never promise anything you cannot deliver, and always do what you said your business would do. Basically, put your money where your mouth is. This is crucial because of a lack of transparency, not only drives current customers away, but it also repels future ones and will stop you from getting any new leads. Word of mouth never stops being important for any business. Good news may travel fast, but bad publicity travels even faster.
Engage people 
Whether it's about social media or in the real world, to attract new customers, you have to engage people. This is now easier than ever, courtesy of technology and the internet. Learn what their problems are, and present yourself as the solution. You'll get new customers faster than ever, and this will give you the added benefit of being able to cater to various needs. It's a competitive advantage you don't want to miss out on. It's important that your marketing department is always on its toes, researching and finding new and innovative ways to expose your services, as well as what you can do to attract their interest.
It is definitely easier to attract new customers now than ever before, but it still requires dedication and a lot of hard work. The game has changed in many ways, and adjusting to these changes takes perseverance and patience. You can't just rely on the different communication channels available, because it's rather how you plan on using those channels that will make a difference at the end of the day.
Regardless of what your business focuses on, it is a universal understanding that you need to consistently change how you appeal to people's needs and ideas, as the trends as always changing. To play the field in an intelligent manner, make sure that your marketing division is always on top of doing surveys and carrying out thorough research so that you are able to target your audience in the most original and effective way possible.