There's usually some new social media app on the market: some rising tool or platform which is intended to become the "
next big thing
."
Most of these platforms end up falling short. Remember "Ello"? "Peach,"? what about "Meerkat" or "Vero"? some of these platforms are still rising, but they've not gone on to become Facebook's challenging players that they were once hyped as.
But TikTok feels different. If you have a teen or tween in your house, then it's possible that you've heard of TikTok, the lip-syncing video app. Even if you haven't heard of it, don't worry, you're in the right place.
This article is centered on TikTok: one of the fastest-growing and trending social media platform on the planet.
We'll give a brief history of the platform, what the platform is, and how it works. Afterward, we'll talk about how it rose to popularity, how brands can leverage the platform and the future of TikTok.
For starters, TikTok is really for short videos. According to The Verge, it's the closest thing we have to Vine: the former video-sharing app owned by Twitter. Techcrunch also views TikTok as "Instagram for the mobile video age".
Irrespective of how you describe it, the social media app is taking the digital world by storm. Fortunately, marketers are taking note. Without wasting much time, let's take a deep dive into the world of TikTok.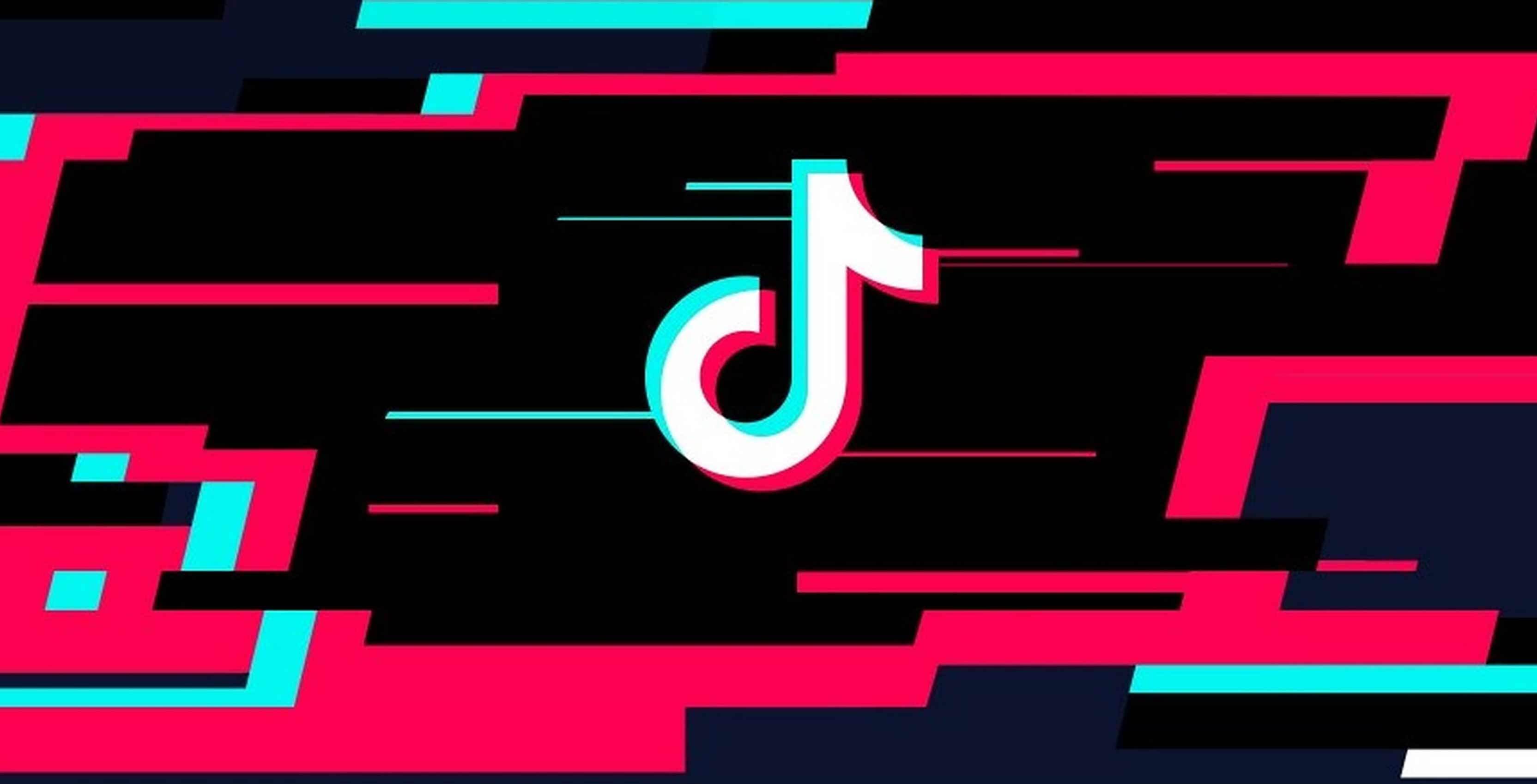 A SHORT HISTORY OF TIKTOK
TikTok was launched in 2016, and since then, its user base has grown to include more than 500 million active users. The app has also passed the one-billion-downloads mark.
With a whopping 75 million sign-ups in December 2018 (up 275% from the previous year), these statistics show no sign of slowing down.
Those aren't only the notable landmark figures. The app (which is particularly popular with Gen Z) has already courted controversy. Earlier this year, they found themselves in hot water for violating child privacy law. In response to the controversy, TitTok has increased its security measures and also launched online safety campaigns, joining forces with Internet Matters.
It's possible that you're now asking yourself questions like: is TikTok a good fit for my brand? Is it a huge deal as it seems? Fortunately, we'll answer these questions. Let's move on to talk about the app.
WHAT IS TIKTOK?
TikTok is a global music and video platform that allows users to create and share videos on any topic.
TikTok bills itself as a "bus stop for short-form mobile videos". But then, it comes with all the features of a social media community as well.
Video creators on TikTok can create looping, vertical videos between 15 and 60 seconds in length.
The platform also comes with an extensive editing toolkit, a massive music library, and an array of effects and filters. All these features will allow users to tune and score their content to comedic and clever effect.
TikTok is usually mistaken as a lip-synching app. Perhaps, this is because it was preceded by Musical.ly (a social media application that was built around that).
In 2017, Bytedance (TikTok's parent company) purchased Musical.ly for $800 million. Then, the company had already launched Douyin (the forerunner of TikTok) in china.
After purchasing Musical.ly, both platforms merged and launched TikTok. Though, in china, the app still goes by its original name, Douyin.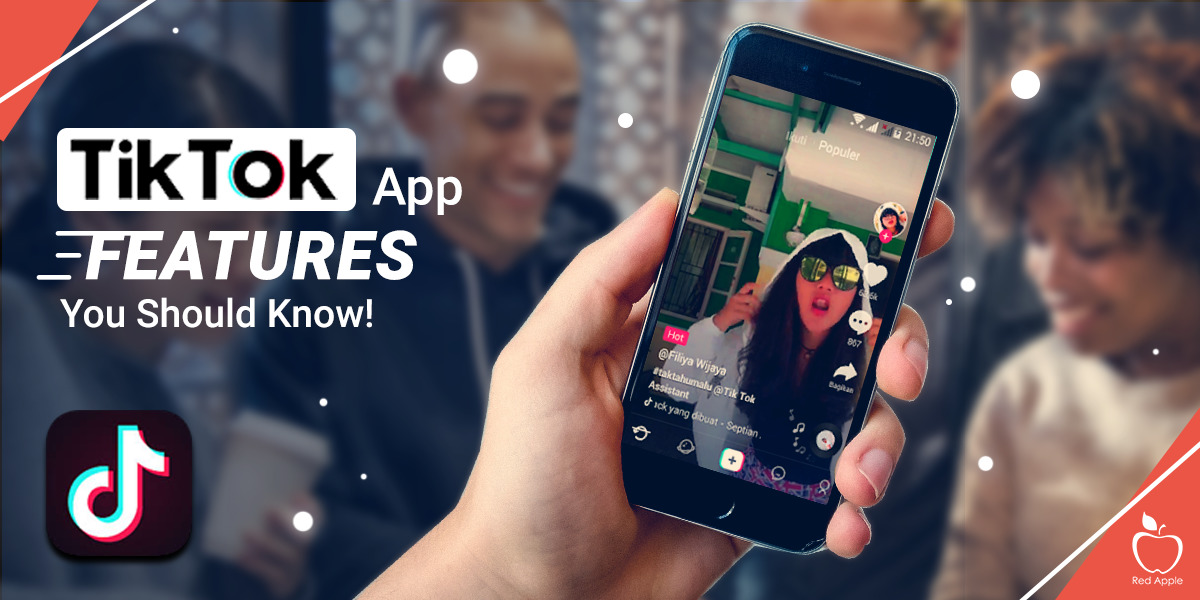 HOW DOES TIKTOK WORK?
From TikTok's algorithms to hashtag and duets challenges, there are numerous facets of the TikTok platform that's worth knowing.
Here's a point-by-point summary of the basic things you can do on the platform.
Music:  TikTok's integration with Apple Music and the extensive library is where the app edges out other social media platforms. Creators can add, save, remix, and discover sounds and songs via video, playlists, and more. According to Genius, TikTok plays a very great role in helping tracks to climb the charts.
Video: Watching and creating videos are essential to TikTok experience. Slideshows and videos can either be uploaded or created in-app with timers, start and stop recording and other effects.
Interaction: Users on the platform can follow accounts that they like and give comments, shares, or hearts on videos that they enjoy. Hashtags, sounds, effects, and videos can be added to a user's favorite section.
Video Editing: During the creation of the post, users can apply time effects, split screens, emoji, visual filters, GIFs, transitions, and other effects.
Live Streaming: Some creator can stream live on the platform.
Profiles: In addition to accounts followed and tallying followers, a user's profile on TikTok also shows the number of hearts received by that user. Just as it's on Instagram and Twitter, official accounts are identified with blue checkmarks. Famous creators are also labeled with orange checkmarks.
Virtual Money: The TikTok platform also offers in-app purchases of coins (which users can buy and give to creators). The prices of coins begin at $1.39 per 100 coins and can go up to $139.00 for 10,000 coins.
HOW IT ROSE TO POPULARITY
Since the launch of TikTok, the app's popularity has been growing enormously. In October 2018, it was the most downloaded video and photo app in the Apple store, globally.
Just like we stated earlier, reports have shown that the app has amassed over 500 million monthly active users, with the US being the most popular country where it has been downloaded more than 80 million times.
Here are some of the reasons behind the app's surge in popularity.
Localized Content
One of the driving force that led to TikTok's popularity is the fact that it has a strong focus on localized content. The app usually runs local contents, captures, and challenges on local trends through the use of localized hashtags.
The 1 million audition contents by TikTok cuts across several countries, and it's run separately. For each of these contents, participants are allowed to create their videos using customized themes, and then the best video creators are awarded.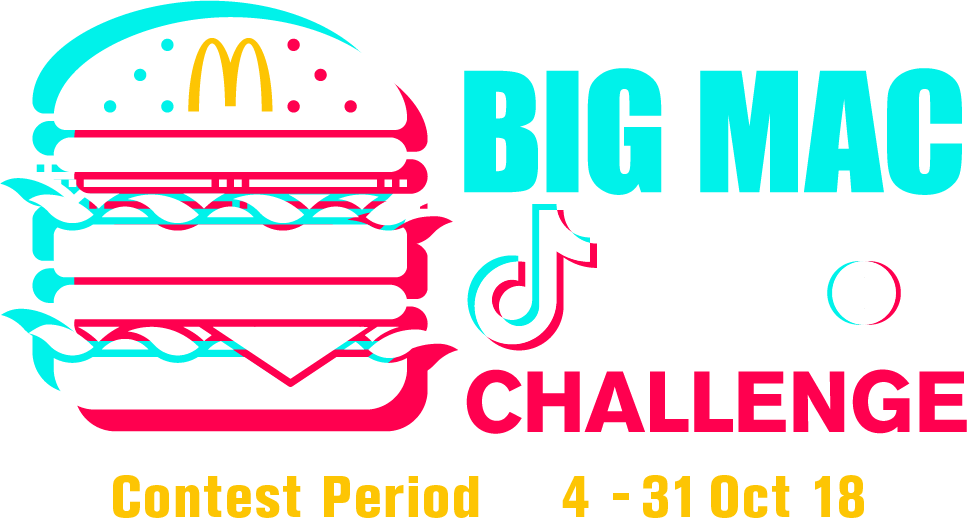 This contest leads to the creation of thousands of local videos. It also helps the app creators to gain followers and more recognition.
In September 2018, TikTok ran one of such contest in Russia, and the contest gained 31,000 video entries and millions of impressions from TikTok users. This helped to promote the app in Russia.
TikTok also uses local trending hashtags to recommend topics that its users can use to create content. This helps the app to capitalize on local trends and also produce viral content for the platform. For instance, the "Seaweed Dance" was a fun video that was very popular in China. Many TikTok users created a video on this theme.
Another fantastic thing is that TikTok also sends custom-made recommendations to each user.   This is to ensure that users are never out of ideas for video creation and always updated on the newest and trending videos.
TikTok has been able to use these techniques to pull off localization on a global scale.
Celebrity Endorsement
The second reason behind the app's popularity is that it was liked and used by several celebrities like Jimmy Fallon (who helped to drive the app's reputation).
TikTok partnered with different celebrities whose duty was to promote the app to local audiences in several regions.
Fallon's interest in TikTok started naturally, but it was later capitalized through a paid partnership. In November 2018, Jimmy Fallon began a "challenges" section on his show, and he used the app for the challenge.
He advised his viewers to take on the #TumbleweedChallenge and upload videos on themselves rolling like a tumbleweed on the platform. Jimmy also took the challenge to kick start this trend.
Within a week, the challenge went viral and gathered more than 10.4 million engagements and 8,000 entries.
The app also has partnerships with celebrities in other regions. During its launching in Japan, the app partnered with celebrities like Watanabe Naomi, Kyary Pamyu Pamyu, and Kinoshita Yukina.
In India, TikTok collaborated with social media celebrity like Aashika Bhatia and in Thailand with Kaykai Salaider.
These celebrities don't only post content on the app, but they also promote the app on other social media channels. For instance, in the post below, Aashika Bhatia (an Indian celebrity) supported the app on Instagram.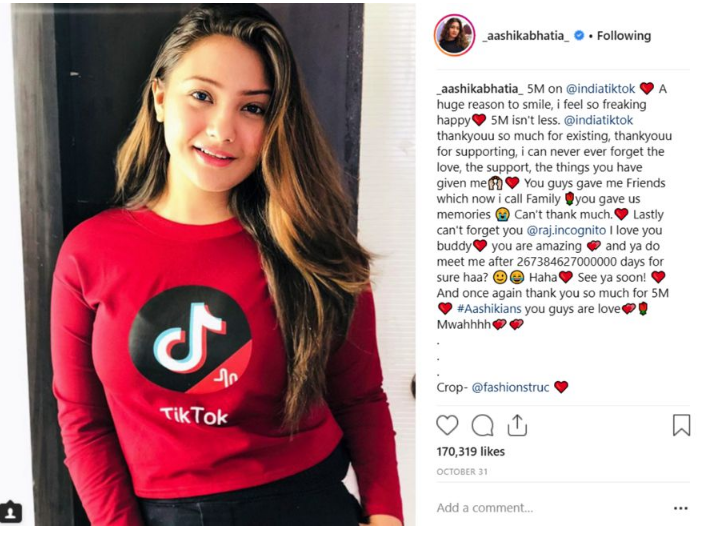 Aside from the paid partnerships, TikTok also benefits from famous social celebrities and influencers who use the platform. That's because the celebrities help to draw in more followers to the TikTok app.
Easy Content Creation, Viewing and Sharing
Another key driving factor that led to TikTok's popularity is its simplified video creation, sharing, and viewing functionality. All that users have to do is to record anything and post it straight away. The video creation and the watching process doesn't take much time or effort: many thanks to the app's short format.
The short-form video content is played once a user opens the app. The video plays progressively so that viewers can get lost in a sea of entertaining, addictive, and fun video content. The addictive nature of the video content makes it very easy for people to continue watching many videos for hours.
HOW BRANDS CAN LEVERAGE TIKTOK
In terms of being a marketing channel, TikTok isn't in any competition with other social media platforms. Also, it doesn't have space for traditional display ads.
Though, due to its rising popularity and fast growth, many brands are now recognizing the potentials of TikTok and how beneficial it can be as a marketing channel.
Many brands have used techniques like TikTok contests and challenges to generate brand-related content from users.
Other brands are also leveraging hashtags (just like it on other social media platforms) to promote their TikTok marketing campaigns.
For example, let's take a look at the Guess brand's #InMyDenim campaign. On September 1, 2018, this brand took over TikTok and asked all US-based users of the app to partake in the #InMyDenum hashtag challenge.
To partake in the contest, users were urged to create video contents wearing denim and using the hashtag. This was the beginning of TikTok's brand collaboration in the US.
Another way that brands can use the app is to create brand-specific promotional content by partnering with celebrities. This will be similar to other influencer partnership, just with the 15-second TikTok video format.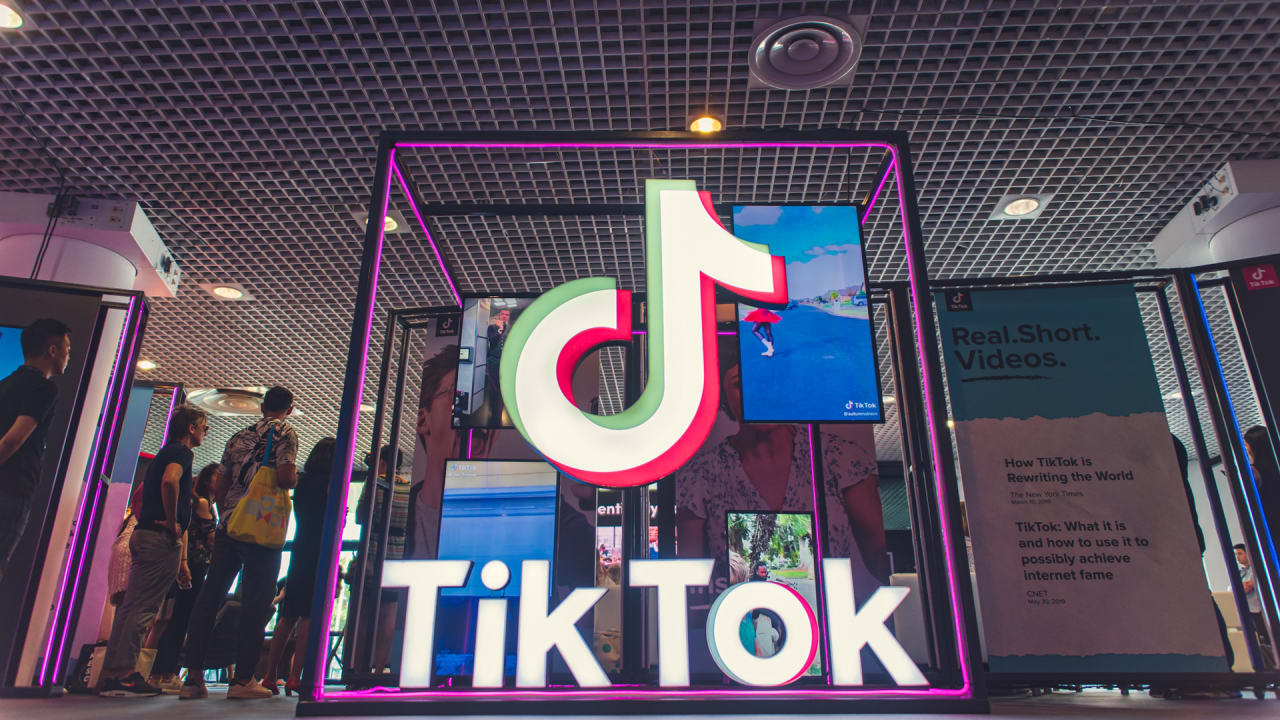 THE FUTURE OF TIKTOK
The present popularity of the TikTok app is fantastic, but this isn't a guarantee that it'll ever reach the heights achieved by other social media platforms like YouTube and Instagram.
Back in the days, Vine was a top-rated video-sharing platform, but it's totally out of the picture now. And tons of other apps speedily rose to fame and then vanished.
To retain its current popularity, TikTok will have to keep revolutionizing and discovering new ways to engage their user base. They'll also have to make the platform more market-friendly for brands (so, it'll be established as a social network that has come to stay).
Now that many brands are looking to TikTok as a platform for expanding their social media marketing reach, the app is on the right track.
If b can capitalize on brand partnerships and engagements, then it's sure to grow further and even reach a point of competition with other social media platforms.
WRAPPING UP
Just a recap.
This article was centered on TikTok. We began with a brief introduction of the app, then we talked about the app, how it works, how it rose to popularity, how brands can leverage the app, and the future of TikTok.
In a nutshell, TikTok is an entertaining, addictive, and fun application which has experienced a surge in popularity in the past few months. The app also has the potential to become the next big social and marketing platform.
Though, what we're yet to see is how the app creators leverage this potential and maintain the current popularity of the app.
What are your thoughts about TikTok? Have you ever used the app before? In your opinion, what benefit does the platform present to brands and businesses? We'd be pleased to hear from you; please share your thoughts in the comment below.