Are you still trying to wrap your mind around the fast-paced world of TikTok? If yes, then you're not alone.
Since its launch, TikTok has exploded to become one of the most downloaded and famous social media apps on the market in the world.
TikTok is also now regarded as Gen Z's new social media app of choice, and at the moment, there seem to be no ways for marketers and advertisers to bypass this platform.
With over 500 million active users globally, the platform presents an excellent opportunity for advertisers and marketers.
As a matter of fact, marketers are now getting on the app and connecting with its young audience.
Not only has TikTok surpassed Snapchat and Twitter in popularity, but it's also less saturated with ads.
The visual app- which allows users to create and share a 15-60 second video with music, effects, and in-built filters – has shaken up the marketing world with its extraordinary virality.
At the beginning of this year, TikTok launched a beta version of its ads offering.
But then, the platform is still maturing, and potential TikTok advertisers are restrained to specific options that aren't as robust as those offered by more established social media channels.
Even at that, big names like Fenty Beauty, Apple Music, Nike, and Grubhub have leveraged TikTok ad to promote products in visually compelling and unique campaigns.
With unique ad creation features and advanced targeting, the TikTok ad platform is not like many of its predecessors.
When used effectively, it can help you to tap into one of the most rewarding pools of users.
Now, let's dive into the world of TikTok advertising.
WHY ADVERTISE ON TIKTOK?
As one of the most famous social media platforms in the world, TikTok not only provides a place to exchange ideas, share the best moments in life but it also provides a platform where brands can reach engaged audiences.
Below are some of the importance of advertising on TikTok:
REACH OUT TO YOUR POTENTIAL CUSTOMERS:
TikTok advertising allows brands to reach their potential customers through a specific audience targeting.
With just the click of a button, you can create a target audience based on certain factors like age, location, gender and more.
You can also upload a custom audience list or even expand your audience via "Lookalike Audience".
That way, your ads will be seen by more people who are like your present audience.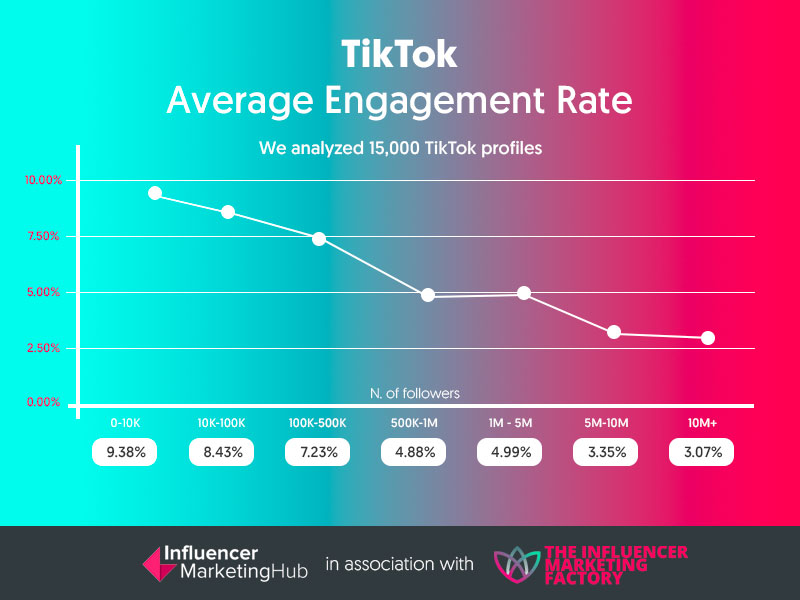 EFFICIENT ENGAGEMENT AND REACH:
Just as we mentioned earlier, TikTok is one of the most downloaded apps in the world, and you can use TikTok ads to reach more customers and also drive a high volume of leads to your business.
The innovative ad formats and visual effects will help you to boost brand awareness, better tell your story and also increase your audience engagement.
TRUSTED DATA PARTNERS AND TRANSPARENT MEASUREMENT:
This is another benefit of advertising on TikTok.
You can use TikTok's measurement tool to monitor the performance of each ad that you create. You can also view the reports and data of your ad delivery performance right from your ad account.
In a bid to make things easier for brands, TikTok developed a pixel that can be used to track people's actions after clicking on ads. Brands can always use the pixel to measure their marketing results.
Furthermore, TikTok is also working with eight reliable third-party conversion tracking companies to help ensure accuracy and data transparency.
Some of the companies are F.O.X, Kochava, Appsflyer, Party, Tenjin, and Singular.
Now, brands can track user In-app actions, ads conversion, click attrition and the impressions of their ads.
You can read more about Third-party Tracking here.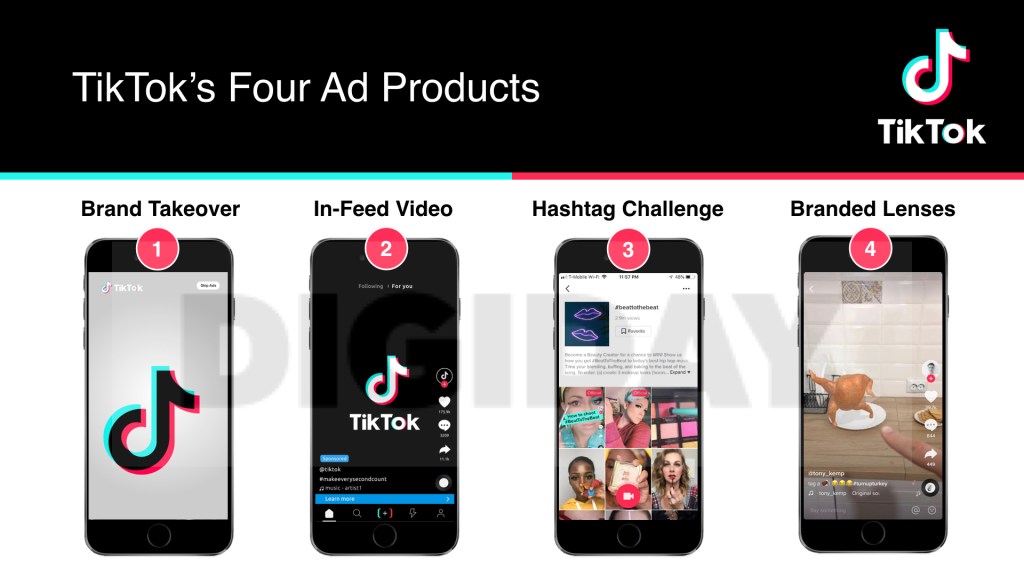 TIKTOK AD COMES IN A VARIETY OF AD CREATIVE FORMATS:
On the TikTok ad platform, you can select the creative format that suits your campaign objectives from different choices.
You're at liberty to select vertical, square or horizontal images or videos. For more details about this, click on this link.
With the help of TikTok video creation tool, you can easily create your video ads.
The creation kit also comes with different video templates, and it allows you to use your existing images for video creation. You can always refer to the TikTok video creation kit for more information on this.
Furthermore, TikTok also has Dynamic Creative – an automatic ad delivery tool that can automatically create, deliver and optimize your ads. You can always refer to the Dynamic creative page for more information on this.
YOU CAN RUN YOUR ADS ACROSS TIKTOK'S FAMILY OF APPS:
On the TikTok ad platform, you can access TikTok's family of apps which spans across several verticals from news to entertainment or content discovery apps.
That way, you can always find apps that are suitable for unique marketing goals and your products. Some available entertainment apps are "Vigo Video" and "TikTok".
NewsRepublic, BuzzVideo and TopBuzz are examples of news and content discovery app. You can always refer to TikTok ads placement for more information on this.
TIKTOK AD FORMATS
Basically, there are six different TikTok ad formats, namely:
In-feed video ads
Brand takeover
Hashtag challenges
Branded lens
Top views
Custom influencer.
Below are some descriptions that explain each of the ad formats mentioned above:
IN-FEED VIDEO ADS:
The in-feed native video ad formats in TikTok are the typical ads that you'll expect to see on other social media platforms like Twitter or Instagram.
They're 15-second video spots that organically appear while users explore posted content.
These video ads are also displayed in full-screen mode; they can have a musical background and can be skipped.
In-feed native advertising can be used to gain exposure and also call users to action. In fact, they allow for numerous CTA types like website clicks, app downloads and more.
Brands can leverage in-feed video ads to redirect an audience towards a hashtag challenge or a specific website page.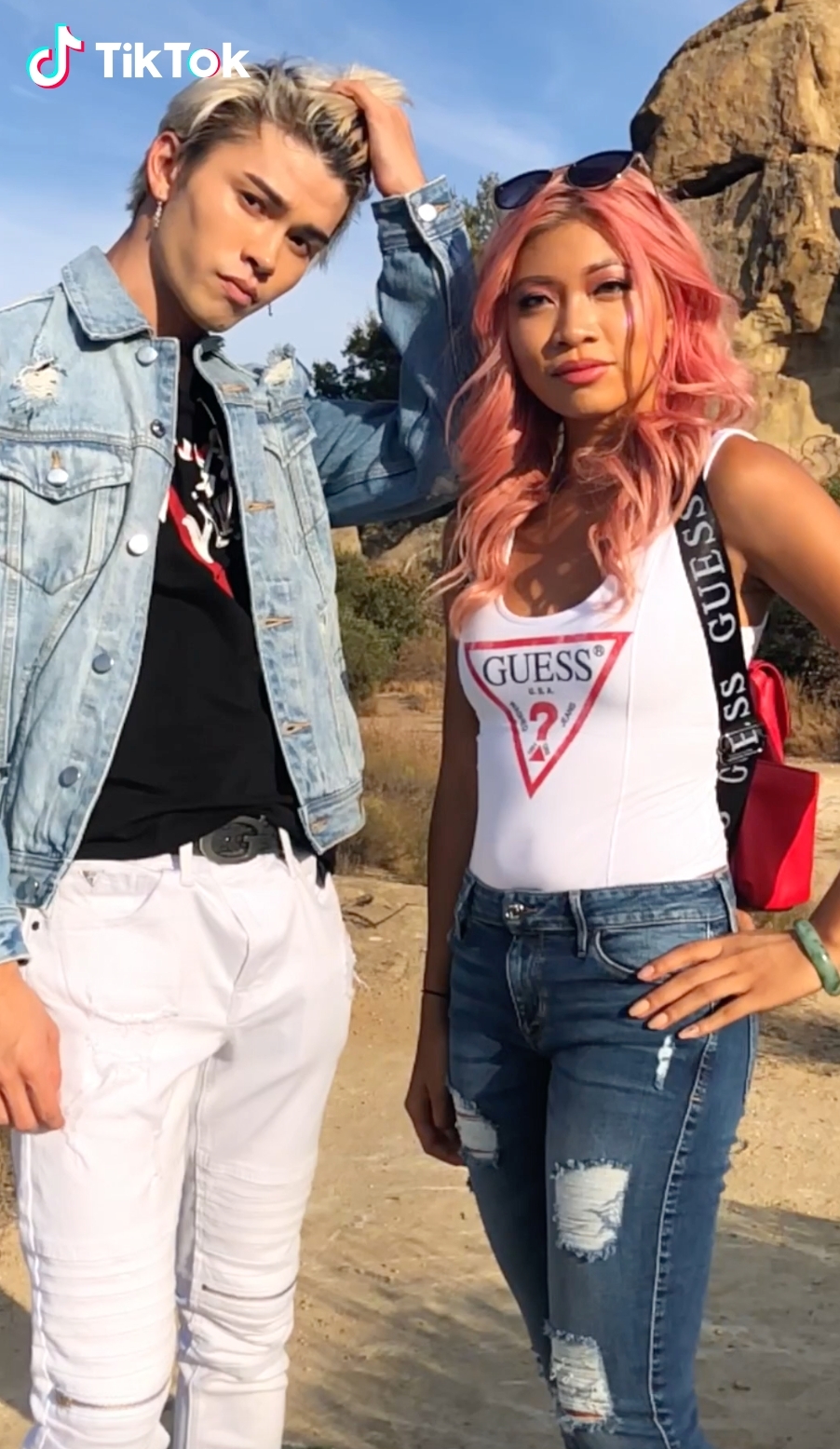 BRAND TAKEOVER:
A brand takeover is usually one of the most expensive ad-purchasing options. It's a full-screen ad that appears whenever a user opens TikTok for the first time.
A brand takeover can either be a three-to-five second GIF or even a three-second image or video.
These ads can be used to link back to a brand's profile or a hashtag challenge. Brand takeovers are exclusive to different categories each day, and TikTok allows only a single brand to take over a category each day.
Meaning, while you might be spending serious investment on a brand takeover, you only have a single day to leverage the feature.
Notwithstanding, brand takeovers are perfect for maximum reach and exposure.
HASHTAG CHALLENGES:
Hashtags challenges are probably the most popular TikTok ad formats that exist today because it allows people to see beyond the brand organizing the challenge.
They also allow people to engage with brands actively and participate with them. Fortunately, any brand can create a hashtag challenge on TikTok.
By creating a video, accompanying the video with a song and encouraging users to add their touch to the hashtag challenge.
TikTok hashtag challenges create engagement by fusing a brand's messaging with user creativity.
When creating the challenges, brands can also leverage influencers to help to generate buzz around the challenge.
To gain more exposure, brands can also sponsor TikTok hashtag challenges and have them featured on the discovery page.
BRANDED LENS:
Just like the AR effects offered by Instagram and Snapchat, TikTok's branded lens is an ad format that brings 3D objects, face filters and more to users.
The branded lens can also bring a profound level of user engagement. Given the number and type of users on TikTok, it could end up being a popular TikTok ad format for boosting brand awareness and messaging.
When users create videos on TikTok, they can choose from a variety of branded lenses to enhance their content.
Furthermore, a branded lens is always displayed in TikTok's trending section, and users can interact with them while filming.
By incorporating a branded lens into a hashtag challenge, a brand can create a stronger bond for the promotion of its products.
CUSTOM INFLUENCERS:
Just as it on Instagram, TikTok also has influencers with a massive number of followers. These influencers are very powerful, and they can inspire their fans in many ways.
When you partner with TikTok influencers, you'll gain more exposure and also reach out to your target audience more quickly.
But then, you must work with an influencer whose goal aligns with your brand's vision.
It's also worth noting that in some select locations, you need to organize influencer partnerships on TikTok.
HOW TO GET THE MOST OUT OF TIKTOK ADVERTISING
With such a limited range of TikTok ad formats and filtering options, brands need to take extra care to create the most relevant and useful content possible.
Here are some strategies that'll help you to get the most out of TikTok advertising: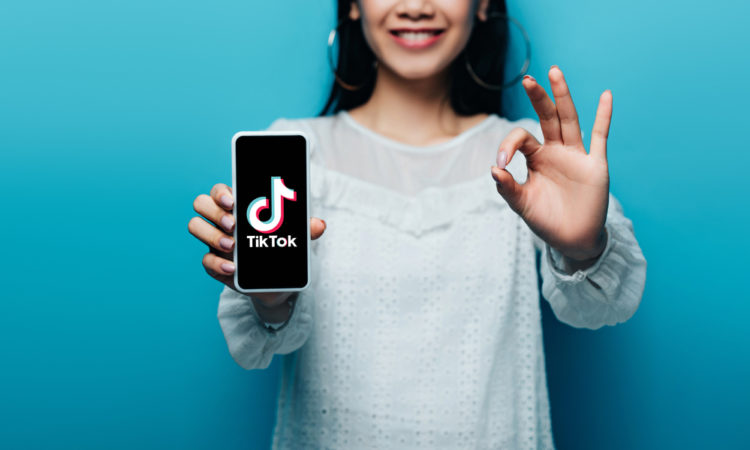 TAKE RISKS:
TikTok users are always creating unfiltered and raw content that has the probability of either going viral or flopping up.
If you must get the very best out of your TikTok advertising, then you need to create original, exceptional and unique content that you'd never risk releasing on Instagram or Facebook, where the stakes are much higher.
LIGHTEN UP:
When you spend a few minutes watching videos on TikTok, you'll notice how quirky, and zany some content can get. TikTok is a platform where people can dance loosely like nobody's watching (even if they are).
A famous adage says: when you're in Rome, it's good to dance as the Romans do.
In the same vein, it's good to show your brand's lighter side and always create content with a creative and personal flair.

ENGAGE AND ENGAGE:
One of the golden rules in any social media campaign is engagement.
It's a factor that's even much more important on TikTok's ad platform with a small but fervent user base.
If you want to get the best out of TikTok advertising, then you need to engage with people as much as you can. You need to participate in other people's challenges or even respond to people who participate in your hashtag challenges.
One way to go about this is by engaging in duets with fellow users or brands.
CONCLUSION
Here's a summary of what we talked about in this article:
The importance of advertising on TikTok
Afterward, we took a dive into the world of TikTok ad formats
How to get the most of TikTok advertising
TikTok is a global phenomenon, and you can always use TikTok ad formats to harness the power of the world's rapidly growing social media app.
We'll like to conclude by stating that even though TikTok is still in its early growth stages, there are tons of opportunities to jump in and get noticed on the platform.
One way to do that is by leveraging the TikTok ad formats we talked about in this article.
It's now over to you.
If you've not leveraged TikTok advertising as part of your social media strategy, now is the time to do so.
What are your thoughts about TikTok advertising? Do you know other TikTok ad formats aside from the ones we mentioned in this article?" please sound off your views in the comment section below.