We currently live in a Century where most of the Population has a Profile on some Social Network or, at some point in their lives, has had one. In this context, Companies are not left behind and take advantage of this Change to Connect with their Clients and the General Public, leaving behind those Companies that DO NOT handle Internet Marketing and Social Networks.
Social Networks have made us all somehow connected, which is a Golden Opportunity when it comes to promoting your business and making it known.
What is digital marketing?
Digital Marketing tries to Apply Strategies and Ideas to Market your Business/Service/Product through Digital Media, that is, through Social Networks or Web Pages.
The explanation for the Change from Traditional Marketing to Digital Marketing is that each of the Existing Social Networks has Millions of Active Users who daily Observe and Consume Different Products, thus building a Market of thousands of people who daily consume different Content at micro-moments according to your interests.
Translated into a Business Language means that your Company, through Social Networks, has at its disposal the possibility of Contacting Thousands of Potential Clients through the Internet in an easy and extremely comfortable way.
Why Include Social Networks in your Digital Marketing Plan?
Including Social Networks in a Marketing Plan is effective because it directly helps increase the Company's Sales.
Implementing or including Social Networks in your company's Marketing Plan is not only a great way of Advertising and Marketing, but it is also considerably cheaper than other methods.
In addition, making proper use of Social Networks will not only allow you to gain greater visibility to people who may not have known your company before, but it will also allow you to interact with your audience more directly.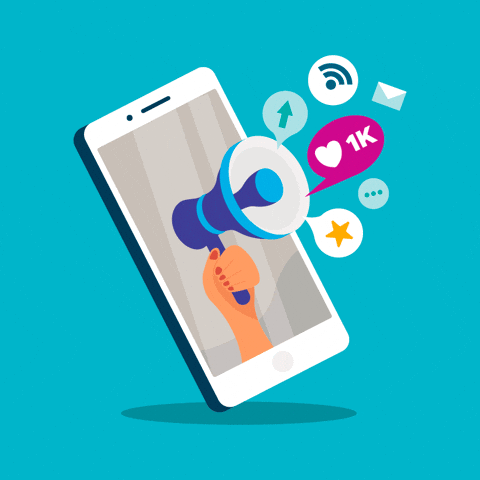 Advantages that Social Networks offer to your Company:
HIGHER POSITIONING (SEO): Networks can bring Traffic to your site, which translates into Better Positioning in Search Engines.
CORPORATE IMAGE (Branding): This is a Fundamental part of giving Confidence to your audience, making them Know you and remember you to generate Links and Stable Relationships.
ONLINE REPUTATION: To obtain a notable Online Reputation and, with it, Better Business Opportunities, it is very important to Increase the generation of positive Comments and Improve your presence on the Internet.
CUSTOMER SERVICE: By generating stable links and relationships with your potential customers, they will be able to retain their loyalty.
SALES OPPORTUNITIES: Networks have become one of the most powerful communication channels that currently exist, managing to Increase your sales as long as they are managed Professionally.
Which Social Network is more Effective for Your Company?
Today, there are a large number of Social Networks, but without a doubt, some of the most useful when it comes to Improving your Business are:
1. Instagram.
As we can see in Society, Instagram is the winning horse within the existing Social Networks since its possibilities are quite high and it adapts to any type of Company.
The Advantage of this Social Network is that it doesn't matter if you are Selling a Product or Promoting a Service because it works with almost any type of Company. Also, it is excellent for collecting valuable Information.
2. Facebook.
Approximately as of today, Facebook has more than 800 Million Active Users internationally of different ages.
Having a Business Profile on Facebook has advantages: being able to reach a large number of people, the possibility of building your Brand, or Obtaining feedback on your Company/Products/Services.
3. Snapchat.
Within the world of social networks, Snapchat is shown to be one of the fastest-growing. More than 150 million people use it every day, surpassing Twitter's 140 million daily, more than 10 billion videos are played daily, and its number of users exceeds Twitter, Pinterest, and LinkedIn, the majority being Millennials (18 – 34 years). Amazing, right?
If you are an entrepreneur, chances are that instead of learning to create an account on Snapchat, you actually want to learn how to use Snapchat to grow your business.
So join us and find out how some companies have applied strategies efficiently. In addition, we will give you some recommendations so that you can apply them on your own. As part of its novelties, the application now has live text, chat, and video calls between your contacts.
4. Twitter.
Its number of users is less than that of Facebook, estimating a total of 200 Million Active Users.
Its main Advantage is to Generate Interactions between the Company and its Clients, and it can also be used to Know Sector Trends, Answer doubts or know what the Competition is doing.
5. LinkedIn.
This Social Network is somewhat different from the previous ones. LinkedIn is a Network of and for Professionals.
It is currently one of the largest Social Networks at the International level, with about 135 Million Active Users.
Its Main Advantage is that it Connects to all kinds of Professionals, From large Multinational Companies to Entrepreneurs who are just starting out.
Enjoy this Article? You May Also Like: