Everybody likes being in the center of society's attention, and there's nothing to be ashamed about. Individualism has become one of the key factors of modern culture, and there's a good reason behind this notion. While collectively people can create lots of good things that stimulate our societal growth, there's only one thing that is hard to achieve collectively. And that is effective personal growth. Let's take a look at some teaching social media tools that make personal branding easier.
Indeed, to create a great society that is able to collectively pursue a common goal of constant development and prosperity, lots of great people must gather first. And an individual can only grow and develop on their own, that's a fact. When it comes to stimulating such a personal development, there's nothing better than creating a personal brand for such a purpose.
Table of Contents
Growing as a Personality
With the rise of the internet and social media, individualism has grown to a whole new level. Nowadays, a person can literally become a brand. And such a person doesn't have to be a celebrity, a politician, or anyone else commonly associated with influence. Influence today comes from a bit of a different source. It's about personal skills or qualities. It's also the way the person makes them public, and the moment of time these qualities become valued. An individual can become famous by just playing video games and commenting on the process in a charismatic and unique way. And that's a rather wonderful phenomenon of the modern world, to be frank.
The thing with personal branding is that it works not just for the individual who brands themselves. It also works for people who can partner with such individuals in business. There are lots of potential opportunities from such a partnership. With the influence the individual brand has, and the products certain businesses can offer through these individual brands, it may become possible to make this world a better place for real. And that's just one option. That's why creating and developing a personal brand is not just some kind of fad or a silly business. If you want to make a brand out of yourself, don't stop or hesitate. It's certainly a great and beneficial thing to do, for you, at the very least.
11 Teaching Social Media Tools That Make Personal Branding Easier
Forming and developing the right brand for the business might be hard. But it's harder to create a suitable and stable brand for a person. That's because this person has to work on self-branding on their own in most cases in the first place. Some other factors that contribute to the complexity of such a venture are the challenges in constant self-development and content generation, as well as the choice of a proper social media platform. One of the right steps towards creating a personal brand is to make sure that you have only active accounts on social media.
And it's impossible to maintain them on all platforms at once. Here's a handful of some of the most effective ones when it comes to creating a personal brand. Additionally, a few tools that make the accounts on those platforms work the best are presented on the list too.
     1. YouTube.
One of the best places to start as it allows you to monetize your content pretty quickly and for some good money. While the contemporary royalty system on YouTube may seem like a rip-off, with the number of views of popular content growing by numbers, it's possible to make a good buck after you hit your 1,000th subscriber. Such a quick monetization model might greatly motivate those who start and know what they're doing. Yet, to become a successful YouTuber, you have to either create really original content or be very charismatic.
     2. TikTok.
One of the youngest platforms on this list for sure, this is the most popular and effective resource for gathering a great audience quickly. Regardless of what you produce, TikTok can help you grow pretty fast if you post regularly and create content that is as accessible and simple as possible. Again, you don't have to dance or lip sync to popular songs. You can show the progress of your production, shine with your other talents, or even share the news about your primary account on YouTube or another platform.
     3. Facebook.
Despite aging not as well as some would expect, Facebook is still an effective platform to let the wider audience know about you. Creating a public and drawing attention to it with some original content, interesting stories, or regular updates is quite manageable and can be pretty easy. At the same time, the payoff is pretty good as Facebook is populated with lots of people of diverse age groups. This means that you can find your audience no matter what you do. In collaboration with YouTube or any other creative platform, this is an almost perfect option for a good start.
     4. Instagram.
If you wish to impress millennials or a millennial yourself, this platform is for you. Designed primarily for visual content, this space is perfect for those who work with their hands (creating soap and other useful goods, for example), daily updates, and rather fast growth. You don't have to be the best videographer or a super original content creator. You just have to do what you can the most and publish your progress regularly.
     5. Twitter.
This platform is great for updates rather than your primary page, yet it's still great. The short format of tweets makes this resource perfect for quick updates that you can post regularly and almost literally anywhere. In a collaboration with any other social media or tool, this is a perfect addition to your online presence and relevance.
     6. Mention.
Moving on to your little helpers, Mention is a great way to track your progress and success in real-time. The tool allows you to see what people say about your account in their public posts all around social media. And this is great in understanding how your public image is doing and whether your brand fits the modern trends and preferences of the general audience, regardless of what you do.
     7. Canva.
Visual material is almost inalienable from the social media content today and for a good reason. Canva is no doubt one of the teaching social media tools that make personal branding easier. Images and videos add a lot to posts on all popular platforms and are often considered to be one of the key factors to a successful public page. Canva is the tool that allows you to create any design you might imagine, thus, being very fitting as a strong booster regardless of the platform you use and the kind of brand you wish to develop.
     8. Plagiarism Checker.
When creating content for your brand, it is easy to copy other people's slogans and texts without even knowing. Usually, it happens subconsciously and cannot be controlled, but it can be checked with the help of plagiarism tools. If you still hesitate, it's better to reach out to companies that provide plagiarism-free essays and other content. They guarantee the uniqueness of your texts and can follow any specific instructions or requirements for your branding project.
     9. Buffer.
There might be situations when you have enough content to divide it into a few parts and publish that according to a predefined schedule. Such a schedule can be fit for a number of reasons with the efficiency and high visibility of posts published at a particular time being the predominant ones. Buffer can help you handle this in no time. The convenient and user-friendly interface allows you to create a schedule as well as track the steadiness and frequency of your social media activity. Automation of certain processes makes our life easier, with scheduling being one of the most obvious places to start.
     10. Feedly.
Another great tracking and analyzing tool, this time, for content and its relevance to a certain platform. Aggregating news feeds from many social media platforms, Feedly allows you to view the content posted there and create something that's better, more original, and engaging. Seeing what's hot on different platforms at the same will allow you to be the first nearly everywhere.
     11. Unfollower State.
A wonderful free tool to track your account stats to see how many people and when have followed or unfollowed you on different social media platforms. Just by seeing how original your content might be or what people think about it, this tool can greatly help you in your personal brand growth strategy in both the short and long runs.
Becoming More than a Person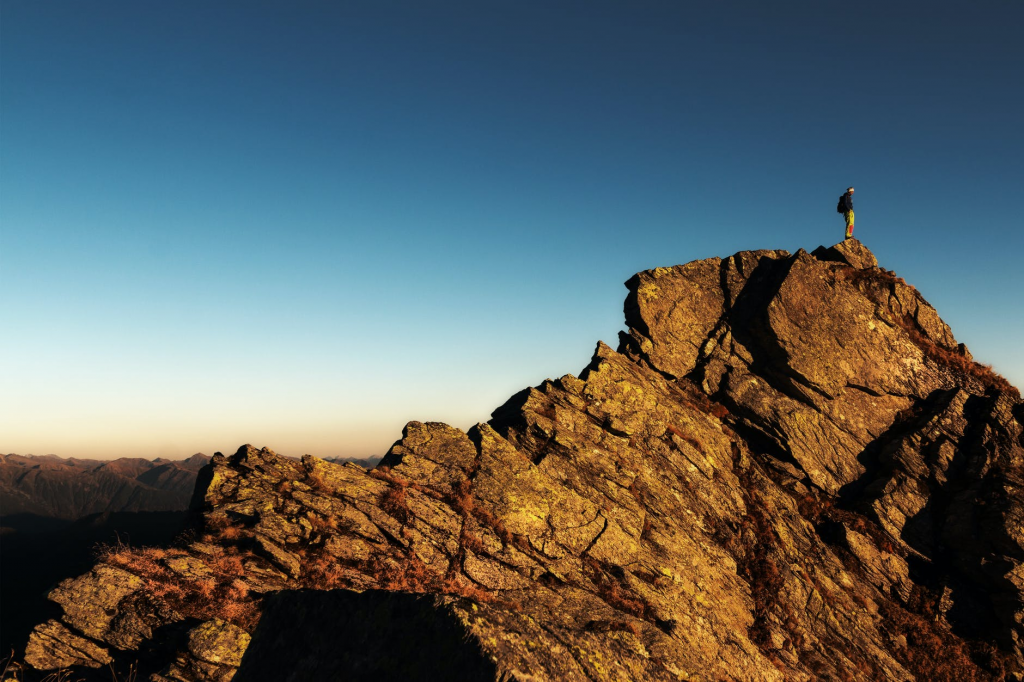 Making a brand out of yourself has lots of benefits for you and for many other people around you. From getting a personal stimulation of becoming a better person every day to promoting good things that your society can benefit from, there are lots of great factors making personal branding a positive notion. Still, there are lots of people in the world, so, being someone unique can be overwhelmingly hard. That's why so many tools for automating a number of processes were created. These teaching social media tools for personal branding we've discussed will make your life easier on many levels. The most important thing with those instruments is that they allow you to shift your focus away from the routine and on what's important, which is great content and constant self-development.
BIO:
Andrew is the kind of writer that never ceases to amaze his readers. Starting as an author for the Writing Universe, Andrew wrote dozens of articles every month. This largely helped him in defining exactly what's important and sharing those things with his readers exclusively.
Enjoy this Article? You May Also Like: