Becoming an entrepreneur has many unique benefits. Some of the most notable include the ability to create your own schedule. The health industry is a great space to start a company in, but not everybody understands everything involved in creating a fitness business.
Let's explore everything you need to know about how to start a fitness business successfully.
Have a Solid Marketing Strategy
What is the point of having a great business if no one knows about it? You need to attract paying customers, or else your gym will shut down relatively quickly after you started.
Start with Google AdWords — it's relatively cheap and effective. Then work on offline marketing through ads, signs, flyers, conventions/trade shows, seminars, community events, and more.
Looking to learn more about marketing? You can check out this homepage to learn more.
Know Your Customer Base
If you want to open a gym, start by determining who your ideal customers are so you can tailor the business to them.
Who would benefit from having their own fitness center? Make a list of potential customers and their characteristics. How can you attract them?
Use different strategies for each type of customer. For example, if your local gym is full of stay-at-home moms, use social media ads to target women aged 25–35 who are interested in fitness but lack workout options. Try A/B testing when creating your marketing plan.
Use Facebook ads to test different images and copy on the same target group of women, for example. If one ad performs better than another, use it!
The goal of testing is to maximize profits while minimizing costs — for every dollar you spend, get more back in return.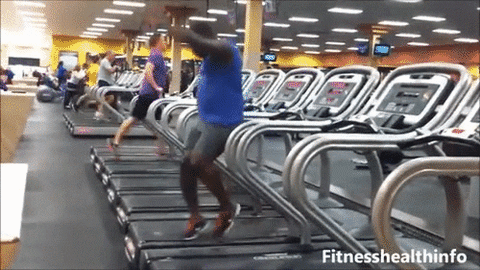 Provide Service Above and Beyond What Customers Expect
You can likely get by doing the bare minimum. However, this isn't going to help you stand out from your competition. In order for your fitness business to thrive, you will need to continually attract people to the facility. Going above and beyond what your customers expect is the only way to do so.
This means having favorable contract terms, modern equipment, etc.
Treat Employees Well and Take Care of Them
If you don't want your staff to quit, then take good care of them. The best way to do that is by making sure they never have a reason to look for another job.
Give them raises every year, even if your business isn't doing well. This will clearly convey that you value them as both people and workers.
Knowing How to Start a Fitness Business Might Seem Complicated. However, it's not nearly as difficult as you may think. Knowing how to start a fitness business is much more straightforward than most people believe. Keep the above guidelines in mind so you can handle this obligation smoothly.
You can check out the rest of our blog for other information about running a successful business In the fitness industry.
Enjoy This Article? You May Also Like: