Continuous growth is necessary if a business is going to thrive in a competitive market, and in the staffing industry, this is an absolute reality. The best way to improve your business is to implement new marketing strategies and enhance existing ones that have been successful in the past. Of course, creating a new marketing plan can come at a price, but staffing business loans can help cover marketing costs. But if you don't know where to start, here are five ways to effectively promote your staffing agency without breaking the bank.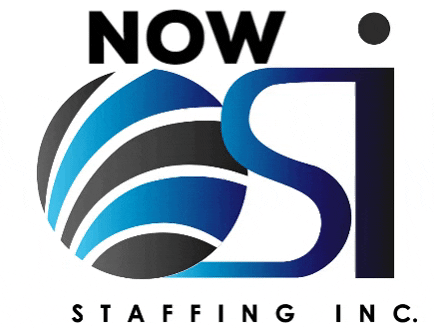 1. Identify Your Target Market
As with other businesses, the first thing you should do when getting your business known is to identify who your audience is. It's essential to segment your market because a small business cannot be all things to everybody. Identify the type of people you want to employ and serve. Narrowing down your choices helps create effective marketing strategies, so your company generates more business.
The sooner you identify your target market, the sooner you can get your business known to them. So please take the necessary steps to identify your audience and do it fast. Create a list of your primary market, and don't forget to determine the company size, type, and number of job openings. Be sure to know who's in charge of recruitment, as well.
     2. Give Your Website a Refresher
If you haven't updated your website in a while, you'll find out that there are many options available at your disposal. There are different ways to grow your tech business; SEO, mobile optimization, and interactive themes are just some of the resources you can use. With the right approach, you will attract your target market and candidates and ultimately generate more business.
     3. Take Advantage of Social Media
It shouldn't come as a shock to anyone that 81% of Americans have at least one social media account. With the number of people on social media daily, companies without social media pages miss out on a massive opportunity. So, create Facebook, Instagram, and LinkedIn accounts for your company. When posting, remember that consistency is vital. You don't want to confuse your audience with different announcements and information. So, be sure to be mindful of how you position your brand.
Social media is also an effective way to establish a strong relationship with your target market, so be sure to reply to their messages, inquiries, and feedback quickly and consistently. The quicker you respond to your client's questions, the better. Companies are typically inquiring about the best staffing agency around. Chances are, they'll go with the first agency that can answer their questions and inquiries.
     4. Market to Your Current Customers
Did you know that it's easier to keep existing customers than to gain new ones? Just because customers patronize, your company doesn't mean you stop giving them attention. Your current customers can market your staffing firm for you, given that you take good care of them. Keep their loyalty by offering upgrades and freebies, and make it your policy for everyone in your company to treat all customers and clients like VIPs.
Moreover, if your current client reports an issue, be sure to resolve it immediately. Finally, do everything to preserve their trust in your company. Otherwise, it will negatively affect your company and may even lose potential clients in the process.
     5. Provide Your Audience with Resources
As a staffing agency owner, creating informative videos, brochures, blog posts, and e-books can help catch the attention of your target audience. You can share these resources by sending them newsletters, posting them on social media and your website. These resources shouldn't have to be complicated. For example, you can share the criteria for choosing the best candidate, common interview questions, and such.
Although this may seem like a risky move since you'll be giving away your techniques and resources, this can help you gain the trust of your audience. By sharing your resources, you're giving the impression that you're willing to help your clients. This will also show them that you know your thing. With that, people will be more likely to choose you over your competitor.
     6. Show Off Your Credentials
By showing off your skills and credentials, you can help your company build credibility and brand differentiation. You can share your certifications, professional skills, qualifications, and past placement success on your social media pages and websites. Ask your clients and candidates also to share their reviews. All this information shows your clients that you are a knowledgeable and credible recruiter.
Staffing Business Loans for Your Company
Staffing business loans can help your company create effective marketing strategies that will help you gain more leads and generate more income. So if you're ready to grow your company, start thinking about applying for staffing business loans. With the extra funding, you can put these marketing strategies to work. Whether it's digital marketing or traditional marketing strategies, you can easily enforce these ideas and attract more clients to your staffing company.
Take advantage of the tips we have highlighted and watch your staffing agency metamorphose into an outstanding one.
Enjoy this Article? You May Also Like: