I'm sure you've seen them everywhere, beautifully displayed Instagram, Facebook, or YouTube feeds showcased on websites. Are you searching for a way to display your social feeds on your website? Maybe you're looking for social aggregator tools to simplify streaming your social feeds on your website? How about telling your brand stories & building trust amongst your customers with created social media feeds from platforms like Facebook?
In the past few years, social media aggregation has become popular as it speeds up communication between user & brand. 
Out of all the social media networks, Facebook has the highest users, which is why it is the most favorite of marketers when it comes to aggregating user-generated content (i.e. images, videos, texts, etc.).
This can be a liberating experience for brands & businesses of all sizes to embed Facebook feeds on a website.
But how do they do it?
Well, the answer to this is Social Media Aggregator tools. In this blog, we have mentioned the best tools to embed Facebook feeds and display them on your website.
But first things first,
What are Social Media Aggregators?
They are tools that help in collecting feeds from all the social media platforms such as Facebook, Instagram, etc. These tools are called social media aggregators. Social Aggregator tools curate all your social feeds and display them on your website. Now brands can embed this beautiful single feed of socials on their website. 
FYI, social media feeds are aggregated from social media networks via hashtags, handles, mentions, etc.
5 Best Social Aggregator Tools to Embed Facebook Feeds on Your Website
It can be tricky to choose the best social media aggregator tool that suits your website's needs & functionalities. 
Therefore, take a look at some of the best & affordable social media aggregation tools that are currently getting popular.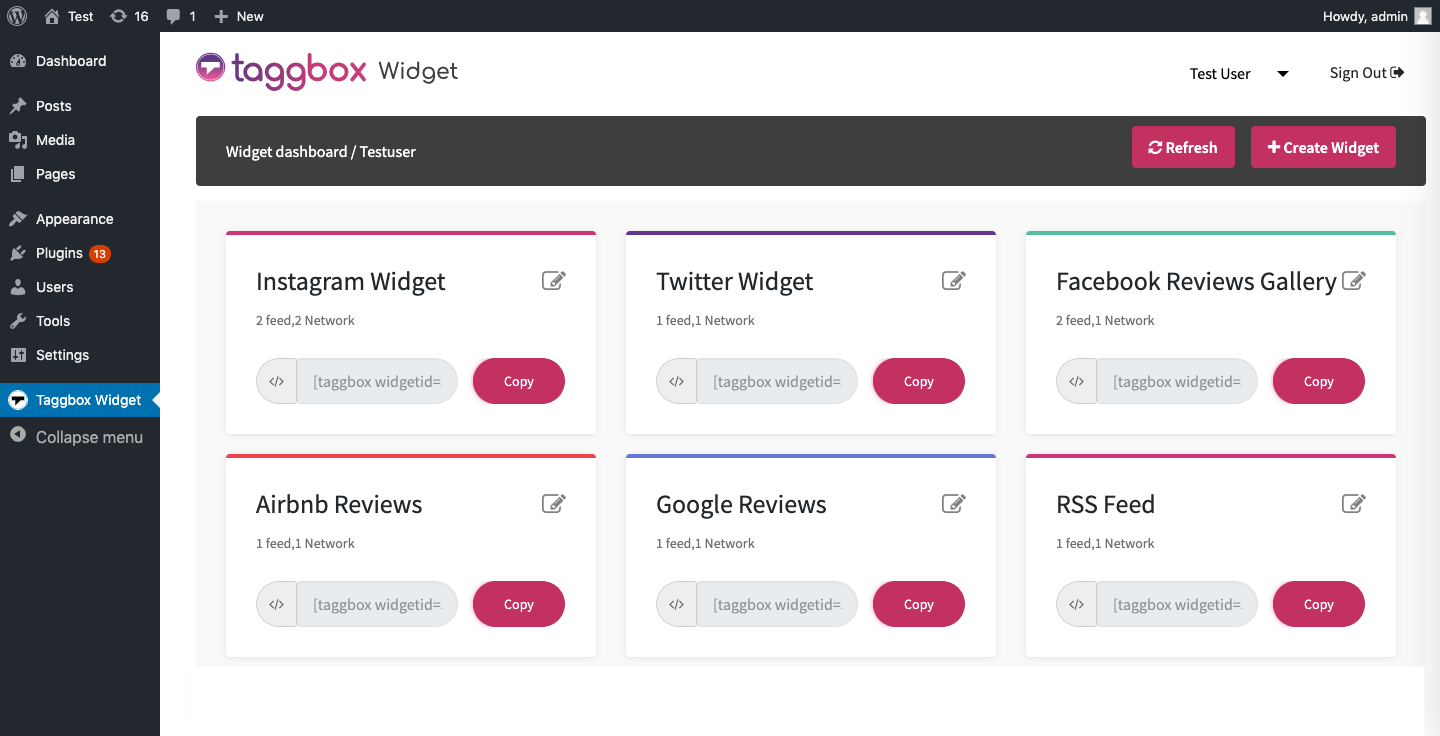 1. TAGGBOX WIDGET
Constantly updating your website with new social feed content sounds tiring, doesn't it? But what if a social media aggregator helps you instantly update feeds in real-time.
We are talking about Taggbox, which is an amazing social media aggregator tool offering a user-friendly interface with a lot of robust features.
With the help of Taggbox, you can collect, curate & embed social media feeds from multiple social media networks into a single feed that can be integrated on the website, in events, on signages, and more.
While the features offered by Taggbox are Customization(for personalized themes, fonts, backgrounds, layouts, etc.),  Moderation panel to eliminate irrelevant content, Insightful Analytics to view click-through rates, feed's performance, and many more.
In addition to this, Taggbox also works well with almost all social media platforms such as Facebook, Twitter, Instagram, Linkedin, etc.


2. SOCIABLE KIT
Since 2011, SociableKIT is allowing brands & businesses to display social media feeds from multiple social platforms on their website.  This tool takes away all your pain by customizing the look & feel of all the social media content along with automatically updating the feeds in real-time.
Not only this, but the compatibility of SociableKit is with almost every website building platform such as WordPress, Squarespace, Weebly, and more. So worry not and leave it on SociableKit to boost your sales by improving customer engagement, enhancing trust & loyalty, etc.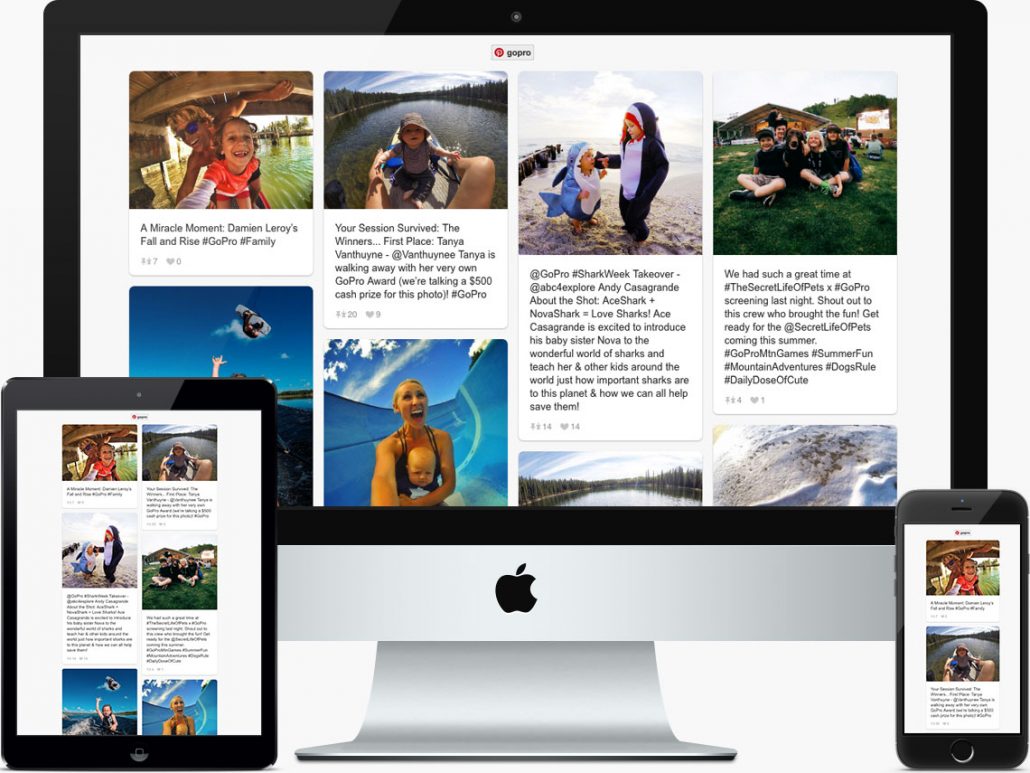 3. FEED THEM SOCIAL
Get impressive results with the Feed Them Social plugin by creating and displaying amazing looking social feeds on your WordPress website. 
Out of so many benefits, two of the best benefits offered by this tool is that it fits perfectly with any theme. 
The other one is it offers a shortcode generator that helps in setting up a social media widget within a few minutes. 
Apart from this, Feed Them Social also brings SEO value with simple clean text with images & videos.

4. TAGEMBED
With real-time updates & easy integration with a single code, Tagembed helps brands to showcase unique and fresh content. This tool is compatible with various website building platforms such as WordPress, Wix, HTML, Shopify, and more.
You have the power to display content on any device with interactive designs. The best part about Tagembed which makes it more special than the other social media aggregator tools is that it offers a Forever Free Plan.
Therefore, it is perfectly fit for brands with a limited budget, hence a smart choice to aggregate social media feed from various platforms.

5. TWINESOCIAL
TwineSocial is one such social aggregator tool that helps you choose feeds from various social media networks. For example, it can take Facebook Feed information and display it on the website, shopping, live events, tv/broadcast.
But before you embed Facebook feeds, you can moderate the most relevant content, perform custom CSS integration and seamless installation on your website.
So, you can drive engagement with the Facebook widget or any social media widget with responsive designs & customizable layouts. 
Once you are done with embedding the social media feeds widget on your website, you can monitor the analysis of user performance metrics.
Conclusion
In a nutshell, you can leverage these social media aggregators to generate a buzz around your brand and boost engagement. Also, you can build a community, enhance social proof, increase conversion rates & sales by embedding Facebook feeds on your website easily using aggregator tools.
Enjoy this Article? You May Also Like: