Many who know how to generate Snapchat traffic have taken advantage of it by creating more engagements for their business and boosting sales. Previously, most people associated Snapchat with only videos and pictures, failing to recognize how handy it was for companies that wanted more visibility.
Fortunately, several businesses have realized how popular Snapchat has become in previous years and are ready to go along with the trend. But Snapchat differs from other popular apps like Facebook and Instagram, where people can easily access your content by going to your wall.
Hence, it might be challenging for some to go along with the marketing trend on Snapchat. But don't worry about that. By the end of this article, you'll discover how to generate traffic from Snapchat and form the best snap chat marketing campaigns for more engagements.
Key Takeaways
Generating traffic from Snapchat is an excellent way to promote your brand as a business owner, and while it can be challenging, it is crucial. To make things easier, endeavor to understand how this concept works, learn what your audience like, post fun content and keep them on their toes.
Remember, several tools on Snapchat, such as the Ads Manager, help you advertise your brand, so take advantage of all you can find. And most importantly, remember that fresh ideas will always beat repeated spamming; interact with the audience and take your time to create engaging content.
Practical Steps on Snapchat Traffic Generation.
Generating traffic from Snapchat won't look like a chore when you understand its analytics. You only have to give the people what they won't, do what you're best at, and keep them engaged consistently. Below are great points to help you achieve this.
Decide What Your Posts Centralize on
As a business owner, you must first decide what you wish to post to garner more attention from people. If you're into fashion or cosmetics, people would love to see the behind-the-scenes of how such work appeared as perfection.
After making dresses, your viewers would be interested to know how you style them, and for cosmetics, they'd love to see you post videos trying out different makeup techniques. Or you could focus on advertising everything after finalizing the preparation. In conclusion, choose what you're best at to make it easier for you to make people fall in love with what you do.
Build a Strong Following
Snapchat marketing campaigns only make sense when people engage with your posts, so growing followers is essential. Hence, promote your Snapchat across several social media platforms and share your snap code or URL link. As you do this, post engaging videos or mini vlogs about your day, a simple recipe, or anything fun to engage people.
Be Consistent
Keeping people glued to your Snapchat channel can be challenging, but don't slack when you finally do. Posting stories on updates are only valid for 24 hours, but you can make them catchy to keep people coming back for more. Also, remember to update your status regularly but don't be repetitive.
Create a Snapchat Filter
The filters Snapchat provides is what makes filters are what keep people coming back because of their beautiful effect and how informative it is. Take advantage of this and create a Snapchat filter relating to your brand.
If you recently launched a lipstick and your brand name's Kylie's collection, you could add that to your Snapchat filter by making one that focuses on highlighting your brand name as a watermark. Your target is the ladies; they'll love that if it looks good, so why not.
Create a Snapchat Lens
Snapchat lenses differ from filters. These filters are fixed and added after taking pictures, while lenses are the decorative effects that make your images beautiful when taking snaps. Depending on your brand, add something beautiful and eye-catching that would make people want to use it. That would be an indirect promotion for you and get more people interested in what you're building.
Host a Contest/ Giveaway
Another way to make people want to keep up with you is by hosting contests or giveaways. For instance, if you've managed to create a decent following and post great content, people would love to be featured on your channel. This is because they like you, which would also mean a free shoutout.
Hence, hosting contests and using hashtags will make people want to engage. Additionally, you can host Q&As about your brand and promise to give out gifts or cash prizes to winners.
Use Snapchat Advertisements
Snapchat advertisements are similar to the ones you find on Youtube and other social media platforms. They are short videos that pop up during a video that talks about a brand or directs people to download an app or check out a website. If you wish to run a Snapchat ad, you can optimize it yourself.
This method is indeed enticing to generate Snapchat traffic but remember to make the ad short, so the audience can become curious to know more. Also, you can use Snapchat insight and analytic tools to check your engagements and confirm if you're making progress or not.
Snapchat Traffic Tips to Help You Reach New Audiences Regularly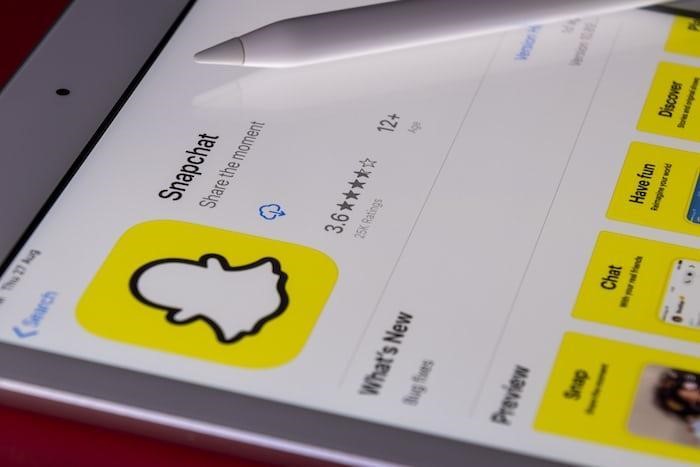 Snapchat is a popular app with over 530 million users. If you get at least a thousand new followers daily, you'll reach a broad range of people and get more engagement, and these tips will get you started.
As a brand, it is crucial to make yourself and your location accessible to your target audience. Hence, use the geo-filter in your Snapchat to make location tracking easy.
Make Interactive Snapchat filters that relate to your brands. Try it and check how many engagements and reach you got through the Snapchat insight.
Your content shouldn't be bland. Although there's nothing typically new, make yours different from the conventional videos and images. That keeps people coming back.
Interact with your audience by asking questions that require sharing tweets, videos & answers. Fun ideas keep your audience anticipating your next posts.
Go on live streaming to share your daily events with your followers. It offers a real-time layout of how things happen in your world and is a great brand promotion tactic.
What to Avoid When Trying to Generate Snapchat Traffic
The first few weeks or months of you trying to generate Snapchat traffic may be frustrating, pushing you into becoming laidback in your goal of reaching a wider audience. Below are some factors to avoid and be careful of when interacting on Snapchat.
Refrain from spamming your audience with stale content or repeating old videos and images. If you're out of ideas, reach out to influencers to make content for your brand.
Engagements shouldn't be your only goal. Instead, try to connect with people and give them reasons to love your brand; otherwise, they'll get tired and move on.
Don't build a brand with fake followers, as that doesn't guarantee your popularity or the potential profit you can obtain.
Audiences prefer organic growth, which also brings more sense of fulfillment if you grow to become well-known.
Conclusion
There are several things to remember when trying to generate Snapchat traffic, but you must first understand you're not the first person to embark on this journey. Being unique and creative will make the entire process less complicated, giving you the engagement you want. Hence, endeavor to stand out.
If you're new to Snapchat marketing, these points will prove helpful. We're eager to know if they work for you and will anticipate your feedback in the comment section.
Enjoy this Article? You May Also Like: