Have you ever wondered if there is any way to know that a social media platform is popular? Especially when you see already existing social media platforms? Maybe you see them copying the things that are responsible for the rapid growth of others. Most times, this leaves you confused, seeking answers. Fortunately, this is the case with the Snapchat spotlight, and this article is a Snapchat spotlight explainer.
In essence, this means right here, there is everything you need to know about this new Snapchat Tool. So, sit tight and get all the details as you read through.
Table of Contents
 Key Takeaways
It is common knowledge that Snapchat is one of the fastest-rising social media platforms there is. Since its launch in 2011, so many exciting features have made the platform stand out.
Recently, a feature that is Snapchat's TikTok competitor was introduced. This feature is similar to the TikTok spotlight but with slight differences that make it stand out.
What Is A Snapchat Spotlight?
This Snapchat fastest-rising tool is used mainly in the promotion of videos on Snapchat. It is similar to the TikTok spotlight, but there are a few differences.
Unlike the TikTok spotlight, there is no comment section in the Snapchat spotlight.
Another thing that makes them different is that there is no profile display on the Snapchat spotlight. But, of course, this is only different if you are 18 years old and above and have a public Snapchat profile.
How To Use The Snapchat Spotlight
Using the Snapchat spotlight is not as difficult as you may have imagined it to be. This is evident seeing that not many people are familiar with the Snapchat app.
Furthermore, if you want to use the Spotlight feature on Snapchat, then follow the easy steps mentioned below:
Once you log in or sign up on the Snapchat app, and it opens, click on the camera tab.
Click and place a finger on the record icon, holding it down as you make a video.
Release the Icon when you have finished recording and make edits (if you wish to). You can change filters, add songs, etc.
Click on "send to" just at the bottom right corner of your screen.
Tap "spotlight" at the top front of the page you are on.
Add captions or topics by tapping "#AddTopics" if you feel there's a need.
At the bottom right of the page, tap send, and you are done!
You can also monitor the status of your Snapchat spotlight video submission by:
Tapping on your avatar, which is most of the time at the top left of your screen.
If it did not auto-expand itself, you could tap "spotlight & snap map" to enable you to see your list of spotlight snaps.
If a Snapchat moderator has accepted your submission, you will receive a "live" notification. You should then be able to view the current status of your request.
How To Make Money On Snapchat Spotlight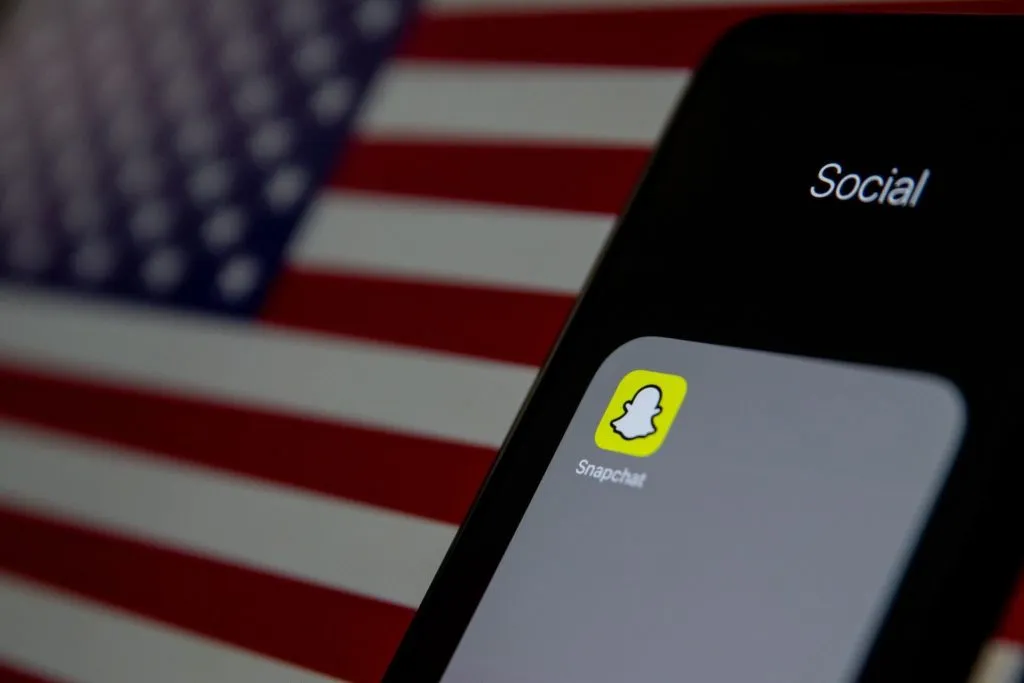 There's this exciting perk that comes with this Snapchat spotlight feature asides from fun. This perk is money! Yes, you can make money from Snapchat spotlight videos, thanks to this Snapchat spotlight explainer article.
Let's see how it works.
Interestingly, you don't need to have a large audience to earn money from the Snapchat spotlight. Fortunately, there is an algorithm that figures out which snaps to show its users. Its results are based on how often other users view a particular video.
Now how does the money come in? Well, this tool allows Snapchat to directly compete with other video-sharing platforms. Examples are TikTok and Instagram. Furthermore, it offers monetary compensation to video creators.
Below are six steps to making money on the Snapchat spotlight:
First, creating and promoting excellent and unique content.
Creating snap ads.
Designing and launching Gleofilters for the promotion of events or places related to your business.
Promotion of Affiliate products.
Promotion of products using sponsored posts/ visual images.
Note: becoming famous or earning money in Snapchat's spotlight is more challenging than other platforms.
Don'ts  Of The Snapchat Spotlight
To keep this new feature safe and secure for you to use, the Snapchat community has set out some rules.
They are:
you should not try to sell or solicit products or services.
Second, brands and businesses should not consider using the spotlight feature for business promotions. They can check out and preferably use it instead.
Do not promote nudity or taking of hard drugs.
Do not deceive people, especially regarding stuff like science, medicine, news, etcetera.
Finally, keep all your content safe for viewing for the 13+ users.
Note: this feature is different in some parts of the world. An example is France, where a 13-year-old cannot participate in the Snapchat spotlight. You can look here for some more information on this.
Conclusion
This new Snapchat spotlight feature is indeed a wonderful and fun one. However, take note that it is not yet available in all countries. It's only available in a few countries but will soon be available in a lot more.
So if it's available in your country, you can go on to have a wonderful experience with this fantastic feature.
What do you think of this Snapchat spotlight explainer article? Do you feel there should be more or less? Let us hear your opinion in the comment section, please.
Enjoy This Article? You May Also Like: