You may be surprised to learn that by 2025, over 18 billion mobile devices will be used across the world. As mobile devices grow in number, our dependence on them also increases. We rely on our smartphones for most tasks and activities throughout the day. Additionally, with the introduction of 5G technology, more consumers demand faster download and upload speeds and lower latency. we shall quickly take a look at SMS marketing mistakes to avoid. Read on!
Mobile devices are prevalent in most people's lives, so it's no wonder why text message marketing campaigns are still an effective way for companies to reach their target audience directly. For example, Canadians are accessing digital mental health tools through text messaging, and it's proven successful in the wake of the ongoing COVID-19 pandemic.
Let's explore more about SMS marketing, its relevance, and some SMS marketing mistakes to avoid, especially if you're a digital marketer, small business owner, or designer.
Is SMS Marketing Still Relevant?
Utilizing text messaging can still be an effective marketing strategy. Consumer behavior associated with mobile devices has significantly changed due to the pandemic. More people spend their time scrolling through social media, connecting to friends and family, and sending and receiving messages.
CEO of Start.io, Gil Dudkiewicz, believes we can expect consumers to rely even more on their smartphones, especially with the emergence of meditation apps to relieve stress and VPN apps to enhance personal cybersecurity. This shouldn't come as a surprise, considering the impact of the pandemic on how consumers behave.
Because people heavily rely on their phones, SMS text messaging is something every digital marketer should consider adding to their toolbox. To answer the question: yes – SMS marketing is still relevant!
3 SMS Marketing Examples Worth Noting
While many companies prioritize their social media marketing efforts, it's also beneficial to engage in SMS marketing campaigns to gain new customers, ultimately expanding your loyal customer base.
Some companies focus on developing a unique mobile user experience (UX), which requires them to focus on the aesthetics of their app. While SMS marketing may not be marketers' first choice, it's still relevant enough to consider implementing.
Before getting into SMS marketing mistakes to avoid, let's first discuss three companies that use SMS marketing tactics to reach new customers and retain existing ones.
Kohl's
It's simple for existing and potential customers to sign up for mobile sales alerts from Kohl's, the well-known department retail chain. When users sign up for these alerts, they instantly receive a 15% discount on the Kohl's mobile app or the Kohl's website.
They allow customers to unsubscribe from the alerts by texting STOP to the shortcode, KOHLS (56457). These alerts, however, are separate from the company's cash savings program.
Jersey Mike's
Popular sandwich chain Jersey Mike's has a rewards program that customers can benefit from, called Shore Points. Users connect their phone number or email to their Shore Points account to earn points, receive promotions and discounts, and even get birthday rewards.
Users are also notified through text messages on double Shore Points days and local events in their communities.
AMC
AMC has an AMC Stubs reward program for frequent movie-goers, one of the leading movie theater chains in the country. After signing up for the program, users can stay in the loop with email or SMS text messages. AMC will periodically send rewards members newsletters, reward updates, account updates, and special offers.
AMC Stubs has a dashboard where users can easily set their email and text preferences. The rewards program has various tiers, and the higher the tier, the more benefits customers can reap.
These three SMS marketing examples illustrate that consumers will take advantage of rewards and promotions if they're sent through texts. It's much simpler to open a text message and redeem it in-store or online than to have customers seek out promos online or cut coupons out of a magazine or newspaper.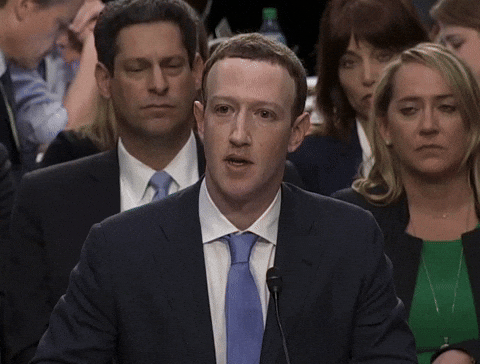 4 SMS Marketing Mistakes to Avoid
Because SMS marketing is still effective, you may decide it's the right time to implement it into your company's overall marketing strategy. Before leaping, be sure to understand how to deploy your strategy effectively by avoiding some common pitfalls associated with SMS marketing.
1. Texting Without Permission
Businesses, no matter the industry, must obtain consent to text their customers, according to the Telephone Consumer Protection Act (TCPA). If you don't, your company could face serious legal repercussions.
It's always a good idea to have customers opt-in themselves to any SMS text messages you plan on sending. There are a few ways to have customers opt in:
Text a keyword to your shortcode.
Provide their phone number at a brick-and-mortar location.
Sign up for text messages via an email link.
The three methods listed above qualify as written permission, and it's always suggested that you make sure your audience is aware that they will receive text messages.
2. Offering One-Way Communication
When brands take the time to put themselves in the shoes of their customers and potential customers, it shows they're in touch with their audience. Suppose you're trying to bolster your brand image and earn respect from your customers? In that case, it's wise to consider offering two-way communication when releasing an SMS campaign.
When customers can easily text your brand's SMS channel, it can help answer their questions. However, keep in mind that responses need to be handled promptly if you choose to offer two-way communication.
3. Being Disrespectful
This may seem obvious, but it's especially important to remain professional when sending SMS messages. Maybe your brand is known for being fun, quirky, and spontaneous, but remember that text messages are only 160 characters, so be concise with your message.
There is no excuse for being disrespectful in any of your company communications. Additionally, you'll want to keep time zones in mind. No customer wants to receive a text message from a brand in the middle of the night. Remember to be respectful and have fun with your messages if you're building customer loyalty and appreciation.
4. Not Giving Customers a Choice to Opt-Out
This may be the most serious mistake to avoid when deploying an SMS text messaging campaign. It's vital to recognize that customers should ultimately control how they receive their marketing messages.
Receiving an influx of text messages from brands can sometimes be jarring and annoying. Be sure to provide an unsubscribe link or opt-out option for your customers.
If SMS marketing is on your to-do list, you'll want to avoid making the mistakes listed above. Text message marketing is an effective way to communicate with your customers, but sending too many messages may result in users opting out.
Create Effective SMS Marketing Campaigns
There's no denying that sending text marketing messages can be a nuisance for consumers. Nobody wants to be inundated with excessive messages from any brand — and as a marketer, it's crucial to recognize this. Be sure to avoid the four mistakes listed above and create a killer, effective, and memorable SMS marketing campaign.
Enjoy This Article? You May Also Like: