The truth is that all of us have suffered and struggled on our way to improve our writing skills. It doesn't matter if you're a professional book writer, a small business owner, a blogger, or a copywriter. All of us need to have the best writing skills and the best SEO writing tools in our pocket, to have a chance against the competition.
As a writer, you must know that your content should be free of grammatical, spelling, and structural errors. Not only that, but you must ensure that the content you're writing is well optimized for search engines. Plus, free of plagiarism which is also a common problem faced by writers of the modern age.
Mastering writing is not a cup of tea, and it can take decades of experience to get to a premium level of writing. Writing is constant learning and improving the process, which goes on as you practice. The skills required to master writing are very intensive, and the competition is increasing every day. So, if you want to hurry in creating or crafting SEO-friendly and high-quality content. Then you can always take help from the most powerful SEO writing tools available online!
1. Pro Writing Aid
This is the first resource available online that can help you with content writing. This aiding tool helps any writer turn his/her well-written content into great content.
If you're wondering about how this tool makes your content great. Then be aware that this online program is capable of checking your work for all kinds of grammar and spelling mistakes. Not only that, but the pro writing tool will also provide you with a complete report and insights about your content. This will tell you about the overused words or phrases that are affecting the quality of your content, you can know about the grammar errors in your content and also the spelling mistakes that you have made. This digital tool is the best one when it comes to improving the readability of your content.
2. Hemmingway Application
This is yet another powerful SEO writing tool available on the internet. Today, the essential thing in content writing is avoiding fluff content that has no value. Instead, your content should focus on engaging the reader & providing them with real value.
The reason that you need exciting and engaging content is that it can help you beat the competition. You will undoubtedly be surprised to know that there is a tremendous amount of content available on the web, and the amount of webpages goes beyond billions!
Hemmingway Editor allows you to create easily readable & digestible content for your readers. Utilizing its highlighting feature, Hemmingway lets you know what sentences need work in order to improve your content. This online program can be used by professional writers as well as by casual bloggers!
3. Plagiarism Checker by SmallSeoTools
The use of a plagiarism checker is essential for a professional or casual writer. There are hundreds of online plagiarism check tools, but not all of them have a good reputation in providing accurate results. The plagiarism checker by smallseotools.com is a great tool to check duplication. This online plagiarism tool quickly helps you in checking your work for not only duplication but also other human errors. This similarity checker is free and simple in use. You can also use this plagiarism checker to fix the grammar errors!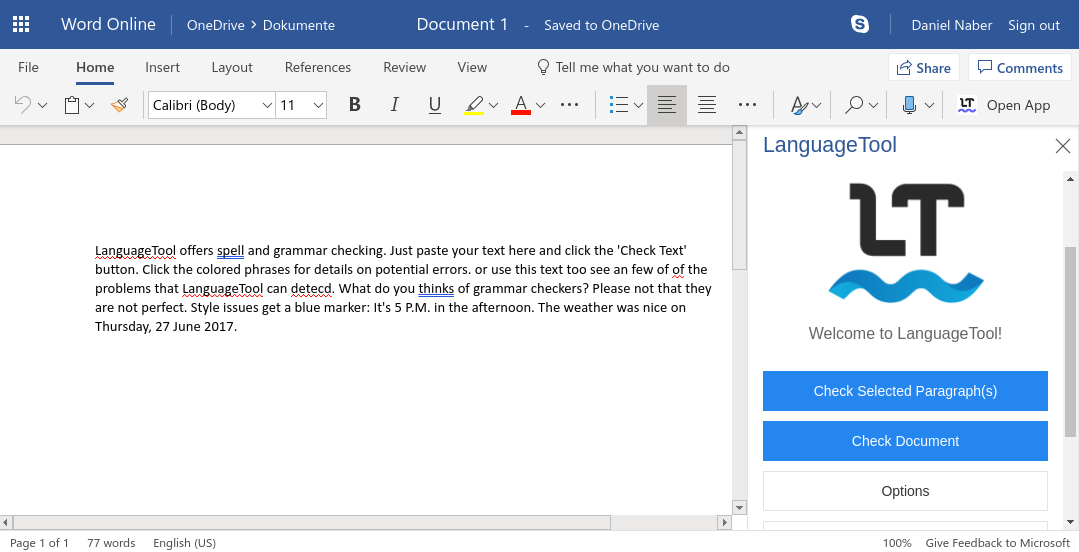 4. Language Tool
If you are not satisfied with the results and use of the average grammar checker tool, then this is the perfect resource that you can find online. You must try this online writing tool for SEO as it is a free one with a lot of premium features. You will surely be surprised to know that with this single language tool, you can check your written content and proofread it in more than twenty languages. Using this tool is also important because it can detect any kind of human error in your content and can show you your mistakes by highlighting them in different colors to the value of error. You can also use this online program as an ad-on with different platforms!
5. Ginger
Ginger is a very famous writing platform across the globe. This online SEO writing tool is best for the writers that are seeking a professional and encompassing editor program. This program is famous for fixing mistakes in written content and also in translating your work in more than sixty languages. The use of this online program is the best one if you want to optimize your content in different languages for the search engine. With this online writing tool, writers can also learn and develop new writing skills!
Enjoy this Article? You May Also Like: