Marketing your business in the modern era requires a close understanding of website design, search engine optimization, and online advertising. In the last decade, digital marketing has become the dominant form of marketing as the number of internet users continues to increase. Digital marketing is essential for many small businesses, but the best practices and processes for this form of marketing are sometimes difficult to pin down. Many business owners turn to the assistance of a marketing agency with digital SEO strategy expertise to help them connect with potential customers and generate leads. We shall look at the importance of SEO content in modern marketing strategy. Keep reading!
Digital marketing strategy development often centers around building your brand's online presence to showcase expertise, authoritativeness, and trustworthiness (otherwise known as E-A-T). However, many shifting factors in the digital marketing landscape can change how customers and search engine algorithms perceive your brand. These algorithms determine your position on the SERP (search engine results page) for specific search terms, otherwise known as keywords.
The better your SEO (search engine optimization) and content strategy, the higher your business will rank in organic search. The better the ranking, the easier it will be for your customers to discover your website, brand, and products. Content for your website that targets specific and trackable keywords relevant to your brand is an essential component of digital marketing. However, optimizing your existing content can be equally important. In this article, we'll look at some of the fundamental processes you should follow for developing content for your business's website.
     1. Keyword Research Can Help Content Generate Traffic
Keyword research is an essential process for planning SEO-optimized content. First, you'll need to consider what search terms or queries are relevant to your business. Your content should focus on answering the questions someone searching this term might have. You'll likely need to invest in a digital marketing research tool or SEO platform to get your website's keyword research.
Popular search engine optimization software includes SEMRush, AHrefs, and Moz, all of which have features for keyword research. Google also offers its own keyword research tool, but this is intended for use with search ads rather than content pieces. There are a few free online tools for keyword research, such as keyword.io, which utilize Google's autofill feature. However, most free tools do not provide significant data for research and continued website optimization.
Each content for your website should center around a single focus keyword. You can also include additional keywords in headings or meta-descriptions. Ensure to avoid keyword stuffing- this occurs when the writer tries to fit as many keywords in the article as possible. Keyword stuffing and other forms of negative SEO can harm your website and may result in removal from all Google search results.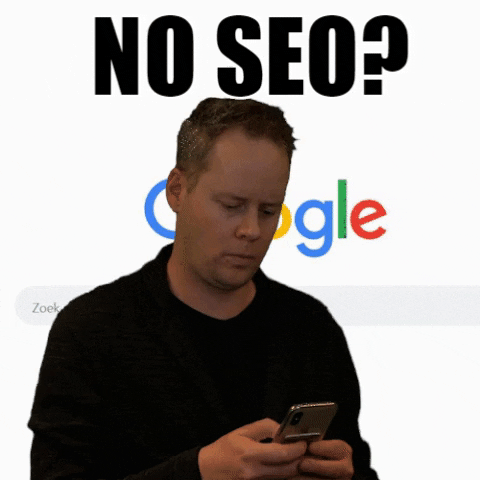 2. Website Content is An Opportunity to Showcase Your Brand's Reliability
Undoubtedly, this is one of the most important reasons why SEO content is critical to modern marketing strategy. Content for your website should showcase your expertise and display the value of your brand as a resource for consumers. Showing expertise through content is particularly important for highly technical services, such as legal help or medical assistance. Your target audience wants to see your brand is a thought leader in your industry. Or at the least knowledgeable enough to answer their questions about your product.
When mapping out new content for your website, think carefully about the questions your core audience or buyer persona has that will lead them to your site. This brainstorming process is in many ways connected to your keyword research.  These questions are often referred to as query keywords. If you are building content for an eCommerce website, these questions will often center on your products' value and creative uses. If you offer a service, the questions your potential customers have often focus on the benefits of that service or the methods your business uses when performing said service.
Your content should ultimately build trust between your business and customers by providing valuable and relevant information. If your content does particularly well, your readers may even assist with generating website traffic by sharing the information. Ensure you've optimized the page with a meta description, title, featured image, and social media sharing buttons. These features will make it easier for others to share your best content and to the extent, your brand. Adding links to other relevant resources can also improve your content's value. Yes, even if the links lead away from your site.
     3. Website Content is an Opportunity to Set Up a Call to Action
A call to action, or CTA, is an essential part of marketing your business with content. CTAs are directive phrases that inform your audience about what they can do next to interact with your company, its products, or its website. CTAs that tell audiences to "buy now" or "save now" are often the most direct in driving sales but are not necessarily the most valuable when it comes to website content.
A call to action like "Learn more" or "read more here" is often highly successful in making customers take action.  Phrases that tell customers to "Read" or "learn more" about a particular product or service are easy to complete. They don't cost anything besides time. Websites that market via email are often highly successful. CTAs that ask users to sign up for a newsletter or deals are used. Signing up for company emails is much easier for the average potential customer to complete than "buy now". These easy-to-complete CTAs lead your audience further into the marketing funnel and help generate interest in your brand as a whole, which will ultimately help generate sales and revenue.
Conclusion– Why SEO Content is a Critical Part of Modern Marketing Strategy
Digital content is an opportunity to showcase the expertise, authority, and trustworthiness of your business. Optimizing this content with keywords, calls to action, meta-descriptions, and images will help to boost your website's search engine rankings and organic traffic. For this reason, content is a key component in many modern marketing strategies.
Enjoy this Article? You May Also Like: