Last Updated: September 16th 2020
You've most likely heard the catchphrase "consistency is key" in several instances. For good reasons: whether you're breaking a bad habit, learning something new, or even when you're navigating certain situations (like the pandemic), consistency is fundamental in just about everything.
The same principle applies to Instagram. When you're using the platform as part of your marketing, consistency is vital. After all, no business would love to throw their audience off with random content that doesn't follow any specific message or style.
Brands that have recorded success on Instagram tend to have become experts at consistency. They use words, videos, colors, and visuals that their audience will quickly recognize and love to interact with.
Consistency is one of the ways to strengthen your presence on social media. It also helps you to gain traction among your current and intended audience.
In this post, we'll discuss consistency, especially as it relates to achieving success on Instagram.
That said, let's get into this together.
Key Take-Away:
If you want to be successful on Instagram then you need to be consistent in your posting, tone & feed theme. When you're consistent on Instagram you create an expectation amongst your followers for new content. Plus, the Instagram Algorithm favors active accounts so the more content you are posting, the greater the chance you have of going viral. Allowing you to create a successful Instagram account that is growing on a daily basis.
Content Table:
Maintaining Consistency on Instagram
Let's imagine that you get six texts from your best friend in a single day and then nothing for four days and then three messages at totally random times. Or perhaps, when you respond to their texts, it takes them days to answer you.
Doesn't sound like a good relationship, right?
Well, that's the same relationship you're building with your audience. Nobody wants to like to be neglected.
If you want to achieve success on Instagram, then you need to be consistent.
Think about it. Micheal Jordan did not step onto the basketball court for the first time to become a World Famous Basketball player. Jordan practiced for hours every day for years on end to become the best. Consistency was the key to his success.
On Instagram, the same rule applies, Consistency.
Whether it be:
the time of your posting
the nature of your post
the voice of your post
All the factors of your page must be consistent. Instagram allows for such precision within their niches, that there are sub-niches of niches. These extremely targeted followers are looking for something specific.
This means that when you are building your page that you need to stick to one theme and keep it. Your page aesthetic should be consistent. When you start to bounce around, changing the aesthetic of your page, you actually damage the relationship with your followers.
They follow you because there is a certain level of expectation that has been set. When you deviate away from that level of expectation, your followers will have less faith in your abilities.
This is why consistency is so important in creating a Successful Instagram Account!
What Makes an Instagram Account Successful?
You may be wondering what exactly deems an Instagram account successful?
There are actually a variety of options that can make an Instagram account successful. But the most profitable type of account is one that is considered an Instagram influencer.
When an account hits influencer status the chances for generating revenue and growth skyrocket. Individuals, businesses, and brands in the specified niche will be seeking you out to assist them in their marketing ventures. That's because these verified accounts hold heavy influence over the niche in which they reside.
The reason that these accounts are the most profitable is because of the size of their audience and the engagement rates of their posts. The revenue generated from each post is directly related to the audience size and engagement rate. This is why it is essential to build a loyal following that is full of highly engaged followers.
Accounts such as @kimkardashian, @simeonpanda, or @goodlife generate a full time living off Instagram. Not only because of the endorsements they receive from brands and businesses but for the level of follower devotion they have. Their engagement rates are upwards of 10% which is incredible.
These influencers have the ability to launch their own products and generate massive amounts of revenue, simply by posting about it.
Here are some reasons you need to pay close attention to consistency on Instagram:
Reasons Why You Need to be Consistent on Instagram
1. Instagram Algorithm Favors Active Users
An algorithm backs up most of the present-day social media platforms. Instagram, Twitter, and Facebook are perfect examples of such platforms that recommend content based on user interactions and what people will most likely resonate with.
Have you ever wondered why specific ads about products you've been searching for show up on social feeds? Well, the idea is simple.
Engagement leads to clicks, which in turn leads to cash. If you reduce the number of times you post on Instagram, many people will not get to see your post again. This is because the more social you're, the more people like your content – and your post will have higher chances of appearing on your target audiences' explore page.
The good news is that once you begin to post consistently on Instagram, you'll likely see an increase in engagement that'll boost your posts for future engagements. This cycle can work in your favor, most especially when your engagement is the same as brand awareness.
2. Establishes an Active & Engaged Behavoir
A report from eMarketer reveals that nearly half of millennials cannot stay for more than 5 hours without checking social media. These Millenials like to see new content continually. Also, it has been revealed that an average person spends over 2 hours on social media daily.
Why should people follow you and your brand if you have nothing useful to offer?
Let's assume that you're only posting content randomly (say once a week), people are more likely to believe that you don't have the content to offer, so there won't be any need to follow you on social media. Additionally, it would help if you're cautious enough to avoid posting salesy content centered around your business and you alone.
The main deal is that what people believe about your business is their reality, and only you have the power to change that narrative. For instance, if you're only posting the "buy me" kind of content alone, your audience will tune you out.
On the other hand, if you provide valuable content (like industry explanations or insights, tips, and tricks), you can easily engage your audience, and they'll love your content. This is one of the secrets to Instagram success.
3. Track & Analyze Your Data
Truth be told, if you're not monitoring your performance on Instagram or responding to your audience's inquiries, you'll not learn more about your audience.
One of the best ways to succeed on Instagram is to take the time to invest in your audience. You can analyze what's functional and what's not, the content your audience finds helpful, and the types of posts they like.
Additionally, you can even survey your target audience to discover why they love your brand. All of these are essential strategies needed to succeed on Instagram.
Data is king, and when you analyze your audience's feedback and data, you can use the insights to succeed on Instagram.
7 Proven Strategies to Consistently Grow on Instagram
Up till now, we've been talking many theories about the place of consistency in Instagram success. In this section, we'll discuss practical steps on building consistency that leads to success on Instagram.
Let's get into this.
1. Create a Content Calendar
If you want to get good results on Instagram, then you need to post content on the platform consistently. The first way to approach this is to decide on the kind of content you'll love to post and the best time for posting. You can use Instagram Audience Analytics to determine your peak time of user activity & engagement.
You wouldn't want to fill your feeds with me, me, and more posts about me. So, try to also create content on helpful facts, team insights, and industry news. Social media is about your followers and not you. You can experiment with different content to discover what your audience prefers and then add those content to your calendar.
Creating a Content calendar can ensure that your posts are getting published at the right times & that your account is consistently active. Just below we are listed some of our favorite content planners & auto-posters.
2. Set Realistic Goals
When it comes to creating a posting schedule, it's best to work with something realistic – a schedule that you can conveniently maintain.
If posting five content every day is too much for you; then you can experiment to discover what time works best for your followers and use the insight to set a realistic goal. Posting content two times consistently is far better than posting content seven times in a row and then going blank for weeks.
4. Keep Your Tone & Voice Consistent
Whenever you communicate to your target audience, try to keep your tone specific and consistent. Whether it's through responses to comments, direct messages, or captions on your photo, your tone will go a long way.
It's good to also note that tone and voice don't have to refer to words. For instance, below is an image that was taken from Nike's Instagram page.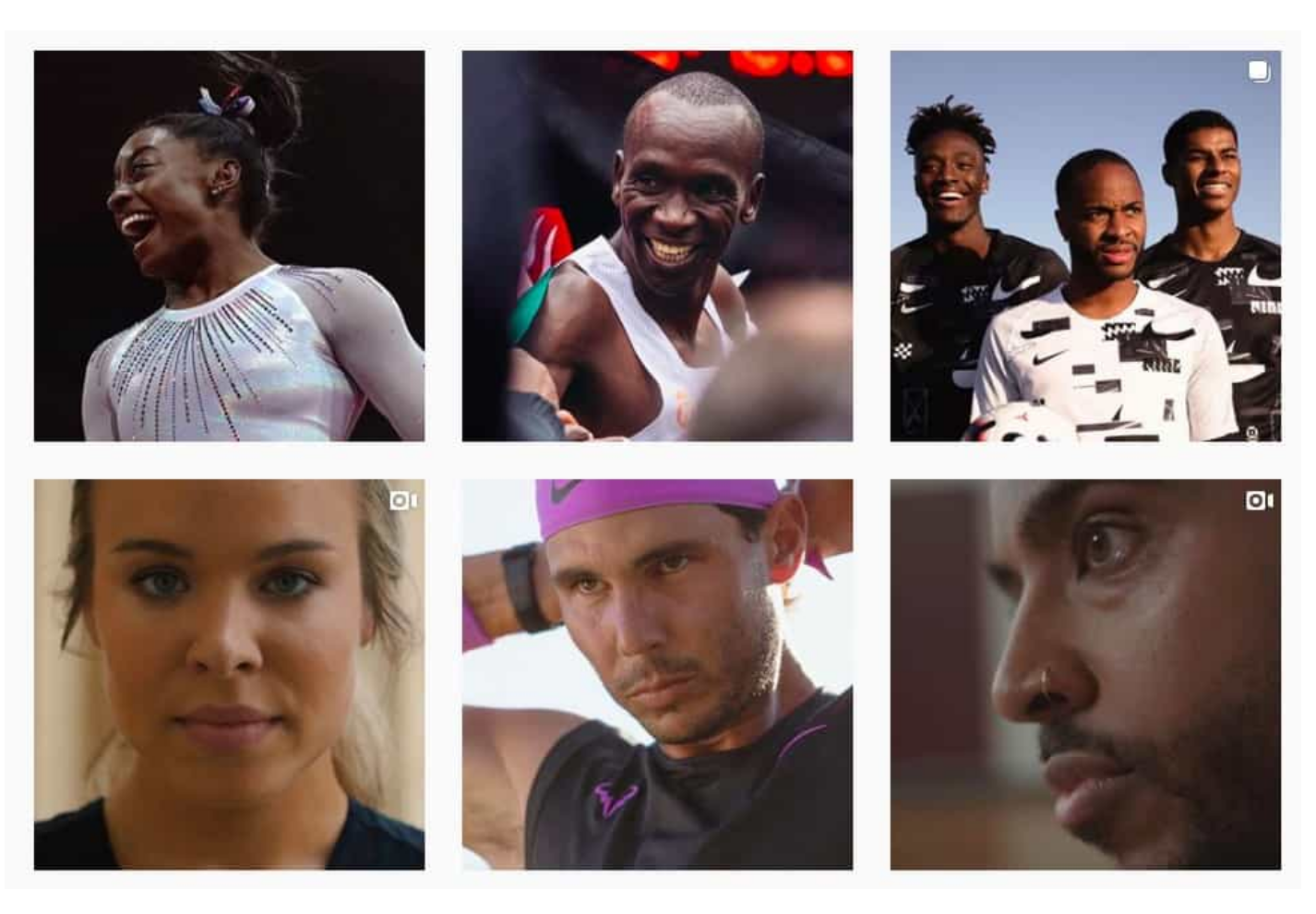 When you examine the post clearly, you'll discover that Nike was trying to capture focus and determination. They partnered with professional athletes who've accomplished beautiful features and videos.
5. Prioritize Engagement
After scheduling the content posting time, it's essential to also schedule a time to always engage with your followers. Instagram is a social media platform for a reason – it's a place to be social.
So, it'll be more helpful to respond to comments and messages on your posts quickly. This puts a face to your business and also informs your audience that you're interested in them.
One way to approach this strategy is to schedule a time in the morning, afternoon, and evening to check each of your posts' engagements. Ensure that all questions/comments are appropriately attended to.
This isn't an activity that can take up your whole day. As a matter of fact, you can even turn on notifications for significant issues and also dedicate about 15 minutes daily to check through the engagements on your Instagram account and content.
When you post content frequently and consistently on Instagram, you'll only get to strengthen your brand and increase the chances of Instagram success.
Instagram is its own world. However, it's a world where you can join and push your business objectives. Again, if you want to succeed on Instagram, try as much as possible to be consistent with your followers.
6. Don't Be Afraid to Try New Things
Now, this is not to say that it isn't a good idea to try out new content strategies. If your content starts to become stale to your audience, think about making a switch to liven things up.
Consistency with content is about consistently providing value to your audience whether that be visual or informational. If you start to notice a rise in engagement on your stories and less on your feed. Then maybe think about a heavy Instagram story content-based strategy as opposed to a feed style and vice versa.
Not only that, but Instagram is also constantly coming out with new content platforms. For example, the introduction of IGTV, Threads, & Reels has opened up a new channel for communication. It would be a shame, to let these valuable tools go to waste. Make sure to find out how to effectively integrate them into your content strategy.
7. Quantity vs Quality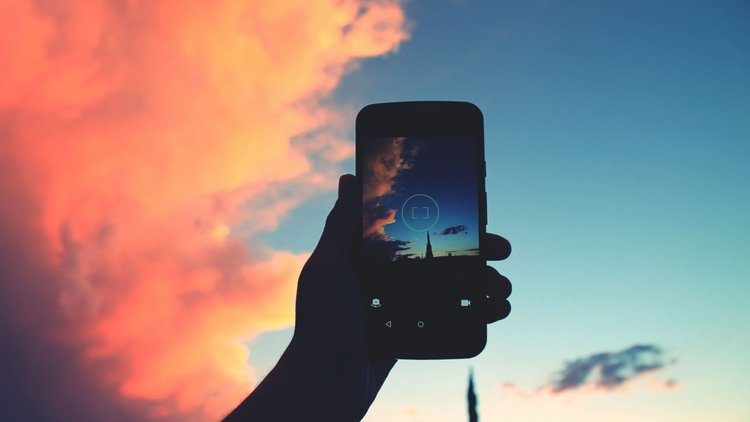 It has been thought that you must produce quality content and not quantity. While quality is important, how can you master quality without first trying hundreds of times? The answer is you cant!
You must consistently produce content in order to create the level of quality you desire. Also as you continue to create a large volume of content your abilities start to develop for the better. You will find that creating 3 pieces of content every day once took you about 3 hrs, now takes you roughly 45 minutes. That is progress!
So remember to first master quality you have to go through quantity. It is the consistent repetition of creating content that not only betters your posting but also your content creating skills.
Wrap Up
As it continues to grow in size, the ability to generate a full income on Instagram has become easier and easier. But the key to creating a Successful Instagram Account is consistency.
Whether it be your page aesthetics or posting habits, there is a level of expectation from your followers that must be upheld. Humans are creatures of habit so when you alter your pages habits, followers notice.
This is why the level of quality of your posting must be consistent as well. In order to rise through the ranks of Instagram Influencer and make your Instagram Page Successful, you need to be consistent in all things social media.
Now we'll love to hear from you.
What do you suggest to be the secret of success on Instagram? How do you think brands and individuals can leverage consistency for brand growth? Are there other keys to Instagram success that you'll love to highlight? Please sound off your thoughts in the comments below.
Enjoy this Article? You May Also Like: