The contemporary post-Covid era is seeing a rise in the number of companies that have started offering the opportunity for remote work. Companies benefit from remote work as they are not restricted to geographical locations when hiring talent, and workers benefit from having the flexibility to work from anywhere they want. We'll look at some essential Saas tools for remote teams shortly.
Not being able to work alongside your team members and have a face-to-face conversation does create significant challenges. However, various tools help simplify collaboration and allow you to work from anywhere in the world.
This article discusses the list of the 7 most essential SaaS tools and their important features that make the life of remote workers easy. Let's dive in:
1. Pitch
As part of a remote team, you have to create reports to showcase your work and to convey your message to teammates. To do this, you need to create presentations and documents to give a coherent overview of your projects.
To make your work faster, there are numerous templates for reports that you can use. With Pitch, creating engaging visuals and professional looking reports using photos and infographics becomes a piece of cake.
Important Features of Pitch:
It has different pitch decks divided according to different business functions: sales, marketing, design, UX, strategy etc.
With Pitch's presentation analytics, you can get to know which pitch deck is being read where and by whom.
Images can be pasted from Google Slides, PowerPoint and Figma.
The software can be integrated with Notion. You can get a shareable link that can be pasted into the Notion workspace so that all team members can review it at their convenience.
You can create short, video recordings to present your point effectively.
Make use of sticker packs to highlight content with ease.
It has a mobile application which allows sharing reports and presentations in PDF formats so that remote workers can have a look while on the go.
2. Slack
Slack has different channels that allow easy communication between team members. With the application, you can share files and get instant feedback from people working in the same team. It removes the need to communicate via emails which are slow and time-consuming.
Over 85,000 companies use it to help convey messages across. Additionally, the instant replies make you seem as though you are communicating with someone in real-time.
Slack not only has a desktop application but also a mobile application that allows you to access important messages while on the go. It is undoubtedly one of the most important Saas tools for remote teams.
Important Features of Slack:
You can also use your own chat in Slack to write down important messages, create your to-do lists or set reminders for yourself without anyone else having access to your chat.
You can create threads for important discussions so that it is easy to follow and valuable information does not get lost in the chats on Slack channels.
It can integrate with over 2,200 applications, including Google Drive and Office 365.
3. Loom
Loom is also one of the vital Saas tools for remote teams. It is a direct substitute for face-to-face messages, helping you ensure that your team completely understands the task.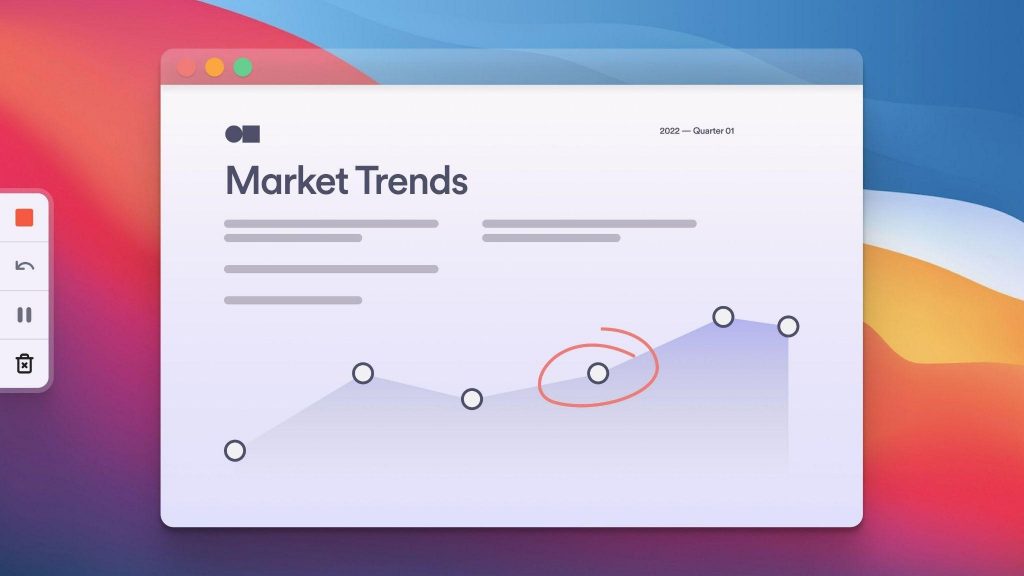 At times, emails do not convey your messages across in the best possible way, and you can not always hop on to a meeting to explain something that can be said over a 5 minute recorded video. Loom comes in handy here.
Additionally, sometimes you need to record your screen and have your face show at the bottom so that listeners can pay attention to exactly what you are trying to showcase. Screen recording can quickly address any difficulties that arise and some places where you need to point your cursor at.
In short, Loom helps if you have a team that works in different time zones and cannot always attend a meeting when needed.
Important Features of Loom:
It has an extension with Google Chrome, so you can access it from the toolbar while you are browsing the Internet.
It also has an audio capture option if you are not comfortable with sharing your own video.
Its workflow management is easy and intuitive, making it a great tool for remote teams.
4. Dropbox
With the help of Dropbox, documents and files can be stored on the cloud. It can be connected to all devices and accessed from anywhere. The files can be shared with team members, and collaborators can also edit files easily.
Important Features of Dropbox include:
Unlimited storage (2GB for free and up to 2 TB on paid plans)
Easy sharing and collaboration (the files can be uploaded and shared with anyone within the company or with external clients)
It can automatically sync with other cloud storage platforms such as Google Drive.
5. Asana
It is an online project management tool that helps teams to collaborate and manage projects by dividing them into tasks. Its project board allows you to assign tasks and subtasks to teammates.
With this software, you can easily track the progress of each task and set a priority for each of the tasks.
Important Features of Asana:
Its dashboard has a burnup chart that also tracks your team's performance and the speed with which they are completing projects.
You can create dependencies on tasks in a project so that each team member can know the importance of creating their assigned tasks on time for the project to move forward.
It allows team members and managers to comment on tasks and sub-tasks by tagging team members so that they receive instant notifications about important updates. To learn more about Asana (and its alternative), check out this Asana alternative piece.
6. Figma
It is an online design tool that allows you to create designs collaboratively using vector graphics and image editing tools. It makes the design process more efficient by allowing you to work in a browser without installing any software on your computer. The design interface allows you to view and edit your files in real-time with your teammates and get feedback instantly.
Important Features of Figma:
You can import and edit existing designs and customize them to match your requirements.
You can also add notes to your designs and share them with your team to get feedback.
It has a commenting feature that allows you to discuss project details and make annotations on your design.
7. Notion
Note-taking is essential in the corporate world as it aids in document organization and helps manage workflows efficiently. You can create customized workflows according to the needs of your remote team. The software has an interesting architecture that is similar to building Lego blocks.
Notion is used to create guidelines in a central place so that the remote team has everything in one place and knows where to go when searching for something. With workflows defined, employees have a clear sense of direction to perform their day-to-day tasks easily. Additionally, it can be used to store marketing copy and templates that will be used repetitively.
Important Features of Notion:
Creating tags for different documents that are shared across teams.
The software allows unlimited file uploads.
An unlimited number of guests can be added, meaning documents can be shared with external stakeholders (For instance, many remote teams have job boards created on Notion.)
Sharing permissions makes it easy to control who has access to what information.
An unlimited number of team members can be added, so there is nothing to worry about when you scale your team up.
Summing Up The Essential SaaS Tools for Remote Teams
In conclusion, some SaaS tools stand out to make remote work convenient and feasible. One of the most important and widely used tools for remote teams to communicate and coordinate work across different teams is Slack. With it, you can get real-time notifications about important updates that allows remote workers to manage tasks more efficiently.
Another important SaaS tool is Pitch. With this software, you can get templates for reports and presentations. By using it, you can save valuable time that would otherwise be spent on formatting and designing.
Additionally, Asana makes project management and assigning tasks easier. Project managers can also leave comments and mark subtasks and tasks as complete. Remote workers can easily keep track of the approaching deadlines and can efficiently manage their work.
Last but not the least, Dropbox is another handy tool for remote teams. It allows you to store important files securely and access them from any device. It can sync files with multiple devices so that you can access your company and client documentation no matter wherever you are.
To sum up, these tools eliminate many obstacles that could potentially hamper communication among remote teams and enable them to stay productive regardless of location.
Enjoy This Article? You May Also Like: