What are the best lead generation methods for your SaaS company? There are many methods to start generating leads that will give you positive results in the long run. Here are some of the latest saas lead generation strategies you might want to use.
Some of the best traffic-generating techniques include gated content, marketing automation, and content marketing.
One effective SaaS lead generation strategy is to focus on your website visitors. Potential leads who visited your website are also your qualified or quality leads. Many of them will turn up and engage with you after a couple of follow-ups.
For that, you can use tools such as Leadfeeder. It is a website visitor identification tool. After noting your visitors' information, send them a personalized email telling them how your company can help improve their current processes.
Table of Contents
Below are five additional effective tactics that your sales marketing team should start using.
What Is SaaS Lead Generation?
SaaS lead generation is a component of SaaS marketing targeted for obtaining new customers in the SaaS market. It is a B2B lead generation process since the target market consists of SaaS businesses that can benefit from using software products.
SaaS is the acronym for Software as a Service. B2B SaaS companies use SaaS products to streamline their processes.
SaaS companies use different digital marketing techniques for their lead generation campaign, including those in the list below.
Aside from those already mentioned, businesses can also discover new leads by making use of linking strategies, guest posting, outreach emails, and retargeting ads, to name a few. As a business, once you collect these leads, be sure to use a form of CRM management.
Keep in mind to focus on creating valuable content for every lead generation strategy that you use. Valuable content addresses the target market's pain points, answers queries, and provides a solution to the customer's problem.
Per Google's Core Web Vitals requirement, content with value is the priority for search page ranking. Without moving your pages up the rankings, it will be difficult for you to generate more leads or organic traffic.
Lead nurturing is also a vital component of successful lead generation efforts. Properly nurtured customers and leads open new doors for conversions and more leads.
What Are the Most Effective Saas Lead Generation Strategies?
If you use different advertising platforms and models, yet you are not attracting quality targets, it means misuse of assets. Focus your lead generation efforts on the following strategies:
     1. SEO
Search engine optimization is one the biggest ways to get the attention of your target audience and convert them. The goal is to get your audience to see your website pages as they search for products or information online.
When they see your pages on top of search results, chances are they will click your link to land on your landing page.
Keyword optimization, content marketing, and Google Adwords are some of the best tactics for SEO. Increasing your online visibility also works for this strategy.
When you increase your online presence and people see you and learn from you, you will be regarded as a person of authority. What is next is they will access your website and continue their engagement with you. More engagement means higher page rankings.
     2. Free Trials
A free trial is a common promotional strategy for the SaaS market. The marketing team offers the target customer the product for a full month of free use.
Within the period, customers try the compatibility and functionality of the software for their processes. If they found your product helpful, the customer proceeds to purchase the service or technology and integrates the new system into their own.
Should the customer not proceed to purchase, it is either because they need a few tweaks on the technology or they found it unsuitable for streamlining their processes.
Thus, before you proceed to offer a free trial, make sure that you have a good amount of knowledge of your customer's business operations. It means you should segregate leads that are likely to purchase. That way, you do not waste any business resources.
     3. Content Marketing
Content is king in digital marketing, according to the latest update in Google's algorithm. What Google wants with blog posts and whatever elements you put on your site is your content should be relevant, informative, and helpful to users.
Keywords will remain relevant, but if you make your articles or blog post look spammy, Google will ignore the inclusion of keywords and look instead for valuable content. In other words, you will have to work on your content primarily.
Nonetheless, with valuable content already in, you can still employ other on-page tactics, such as call-to-action, page heading optimization, meta-description, image optimization, and so on.
     4. Gated Content
One common lead-generating tactic for your company and site is gated content. Gated content is any content that your audience can access only after they have provided their data.
In many cases, that means asking visitors to provide their email addresses. Some consider requiring social likes and follows in exchange for content. That is a viable approach to generate leads but a less-utilized strategy.
For gated content, some of the best B2B SaaS tactics include providing incentives and creating content for each stage in the buyer's journey.
What type of content should companies gate? It can just be about anything.
Companies can use white papers, videos, articles, or anything. The form to use is just for the email address or additional info, such as name, phone number, etc. Locked content is another name for gated content. Generate content of high value, and you can easily pass it as gated content.
     5. Social Media Engagement
Social media is a vast lead-generating oasis for your marketing efforts, and you can use several platforms – Twitter, Facebook, Instagram, LinkedIn, etc. You can use these platforms for link building, directly engaging with your market, and placing valuable ads right in front of your audience.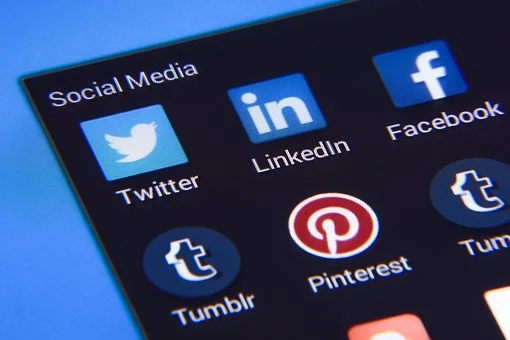 Think of Facebook ads, hosting live events, and presenting new products. You can use these platforms to put in place an effective link-building, inbound marketing, and traffic-driving strategy.
Make sure that when people access your landing page, they can get the information or product they need to get. If you can turn these people into happy visitors, they will purchase your products, and you will improve your conversion rate.
Google loves high conversion rates, so your goal is to turn your visitors into buyers.
Enjoy this Article? You May Also Like: