Businesses face different forms of challenges, especially at the early start. However, they can overcome these challenges through perseverance, patience, and determination. As an entrepreneur, one of the keys to success is learning from the mistakes of others. While trying to reach more people or gain an audience, you need to know the Public Relations mistakes to avoid.
KEY TAKEAWAY
To improve your relationship with journalists, you must avoid several PR mistakes that could render your pitch irrelevance. These mistakes include not conducting adequate research, lack of media relations, and poor timing. Effective management of the highlighted point can make your PR strategy to be successful.
TABLE OF CONTENT
Please avoid these public relations mistakes at all cost: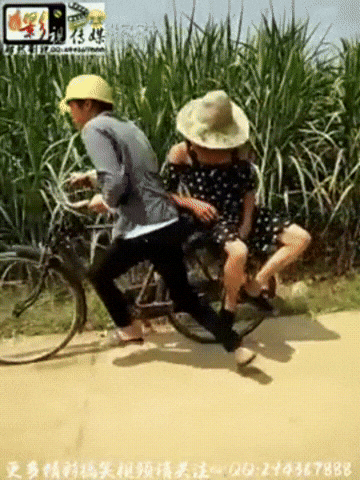 1. Not doing enough research
Getting PR for your company or organization can go a long way in boosting your business and creating awareness. You need to research and have a clear focus on the media to target.
Not understanding what you need to do at a particular time due to lack of adequate knowledge is one reason why things start falling apart. While researching, you should not leave any information unchecked. You have to understand both the journalist and the publication that you are reaching out to.
Knowing the journalists' areas of interest and the kind of stories he covers help develop your pitch. For instance, a company into fashion should not reach out to a journalist who covers adventure stories. Your pitch will make little to no sense to the journalist.
You can use social media platforms to find out more information about journalists, their interests, the audience they are reaching, and their publications.
2. Irrelevant Pitches
One of the most common PR blunders is irrelevant pitches. This can be very challenging for small businesses. The pitch is either out of line, too long or not carrying the story's main content.
This might bore the journalist, and in most cases, this can make your story fall short of making it to the headlines.  No busy journalist will spend much time trying to improve your pitch.
To avoid this, make sure you give the correct information in the pitch, research what a pitch should entail, and provide a clear and meaningful story.
3. Sending mass email
When sending out emails to the few selected journalists after your research, don't send out a bulk email to them at once. Instead, it would be best if you considered sending an individual email to each of them.
Take your time to compose each email you are sending out. This gives each email a personal touch, which can increase your chances of success. When you do this, you give importance to each journalist, and this makes much difference. Let them know the reason you specifically want them to cover your story.
You can let them know you have read some of their previous works. Show them you are impressed with them.  This will give them a clear view that you know what you are proposing and that your story might be worth a giving a go.
4. Targeting only the big media
One of the most common PR mistakes is ignoring a small media outlet. Most people believe they can reach a larger audience through big media. Hence, ignoring the smaller ones. Yes, a large audience is good, but what if they do not have your target audience.
The best you can do for your brand is to ensure that you reach your target audience, even if it means going through small media where your audience is. Small media like blogs and online magazines should not be overlooked when reaching your target audience.
5. Lack of interview preparation
Most people believe that a perfect pitch is all they need for a successful PR. But this is one of the biggest PR mistakes. The fact that the journalist responds to the pitch does not mean you have gained the audience.
This is the critical stage where you have to work hard to win your audience in the interview. The interviewee needs to understand the topic of discussion inside and out.
6. Giving up too soon
PR is a big industry; journalists receive over 300 pitches in a day, enough that they can't respond to every single one. This is why you have to be patient and consistent.
Do not get discouraged if your pitch is yet to get that attention and get published. Do not assume that maybe PR is not meant for you. Instead, you have to try again and again till your pitch gets picked by the journalist.
It is a common Public Relations mistake among PR professionals and organizations.
7. Getting the timing wrong
Poor timing may affect your pitch from getting the right attention, especially if the journalist already received a similar story. Situations like this reduce the relevance of your publication and may fail to generate desirable results.
You must pay attention to activities within your industry when planning your pitch. This will enable you to send your pitch at the right time with relevance. Accordingly, you must avoid contacting journalists at odd times that are not convenient for them.
Gather information about the journalist to enable you to determine the perfect time to contact them for your pitch. It is one of the biggest public relations blunders commit by brands.
8. Excessive Self Promotion
It is a common trend among journalists that people focused on self-promotion, neglecting the compelling story aspect. If your pitch doesn't have an emotional element, the journalist may not be interested in it.
The reason behind this is that journalists prefer a pitch that offers value beyond brand promotion. They understand what the audience wants. So if your story cannot trigger their curiosity, you are committing a PR mistake that may hinder your business growth.
9. Neglecting Blogger's Influence
Everyone has a different area of interest and willing to read blogs and articles relating to it. This is one of the common public relations mistakes to avoid but many professionals disregard their relevance. Blogs are powerful tools to gain an audience for your brand.
Understand and get accustomed to blogs such that it enables you to create unique content that suits your audience's style.
10. Having No Media Relations
Another public relation blunders that may hinder a business's growth is the lack of media relations. Building ties and relationship is essential to brand awareness and gaining an audience for your organization. You cannot have a relationship without starting one.
It may take a while to establish a beneficial relationship, but it will pay off in the long run. An ideal way to perceive media relations is to see it from the perspective of account management. Engage in conversations to build your connections, including discussion surrounding life vision.
Many organizations don't get the connection right before sending excessive emails to journalists. Without solid media relations, you may not get the needed coverage and response you desire.
Conclusions
If you really want your business to grow, you must learn from the PR mistakes we highlighted above. Although they may seem minor and insignificant, they have a more prominent role to play in positioning your brand. A good relationship built with journalists helps in capitalizing on PR opportunities out there.
Enjoy This Article? You May Also Like: