You've made a great product or you provide quality and original service. So, you want the whole world to hear about it. However, as it happens at every beginning – you don't know where to start with advertising. You don't have to be a marketing expert to know that promoting a new product online today is halfway to sales. However, although it sounds simple and easy, online advertising requires a lot of skills.
Thanks to the Internet and numerous online learning platforms, now it's possible to master various techniques and marketing strategies. You can use creative content on your blog and promote products on social networks. Mobile advertising is a great option or you can hire an influencer to present your brand, and use native advertising.
You have a wide range of options at your disposal, you just need to use them in the right way. Thus, you'll keep up with the trends in the world of digital marketing. In this text, we suggest 5 forms of digital advertising that can help you promote a new product online.
1. Content Marketing – With Creativity to Promotion and Sales
Creative, valuable, and unique content in the form of blogs, interesting photos, videos, a lot of interesting information, etc. All this underlies a Content Marketing Strategy which can influence your current and potential customers to return to your website again and again.
Quality content is the best way to build the brand and image of a company or product. At the same time, it's the safest way to gain and retain an audience. As long as you're interesting and offer new information, your readers will be able to recognize and appreciate your work. As a result, there's every chance that they will be happy to share everything you publish.
This is a great way to increase traffic to your website and thus, to increase the number of potential consumers. At the same time, in this way, through interaction with the audience, you discover what their needs and desires are. Also, you learn how you can first, promote a new product online and then, improve the product or service you offer.
Traffic to your website depends on one more factor, of a technical nature, which some think it's irrelevant – web hosting. Starting with a basic (cheap) hosting plan when creating a domain for your website is quite all right.
However, when traffic starts to roll into your website, that basic plan needs to be upgraded. Or you must purchase a more powerful hosting service. Otherwise, your website will crash. MySQL hosting can help you with this as its variety of products will scale your website with your business' requirements. Quality packages of this particular hosting will make sure everything on your website is up-to-date. That includes your backups, with servers preparing your website for heavy traffic.
2. Social Networks and Promotion of a New Product
Facebook, Twitter, Instagram – any social network can be a great platform for advertising your brand. The time and money you invest in this type of advertising pay off many times over. It's the perfect opportunity to quickly reach a large number of followers and visitors to your website. You might also consider aligning your social strategy with content marketing to boost leads. 
Learn how to run a Facebook page, master your Instagram account. Or hire a community manager to help you with that. Don't have time to dedicate to promoting your product on multiple social networks? Find the ideal one to advertise the products you offer.
While you can post photos, videos, or text on Facebook, Instagram is good for visual ads. If you use words more creatively than photography, choose Facebook instead. And vice versa: if you aren't the most skilled with words, choose Instagram. Meaning, a photo/video as a way to present yourself.
There are other benefits to using social media. Facebook, for example, brings a lot of new visitors to the website. But, it can also help you a lot when targeting your audience. Thanks to this social network, you can easily find out what the interests of your users are. Also, how old they are, and where they live. Then, use all that information when you promote a new product online. In other words, when promoting it to a target group of consumers.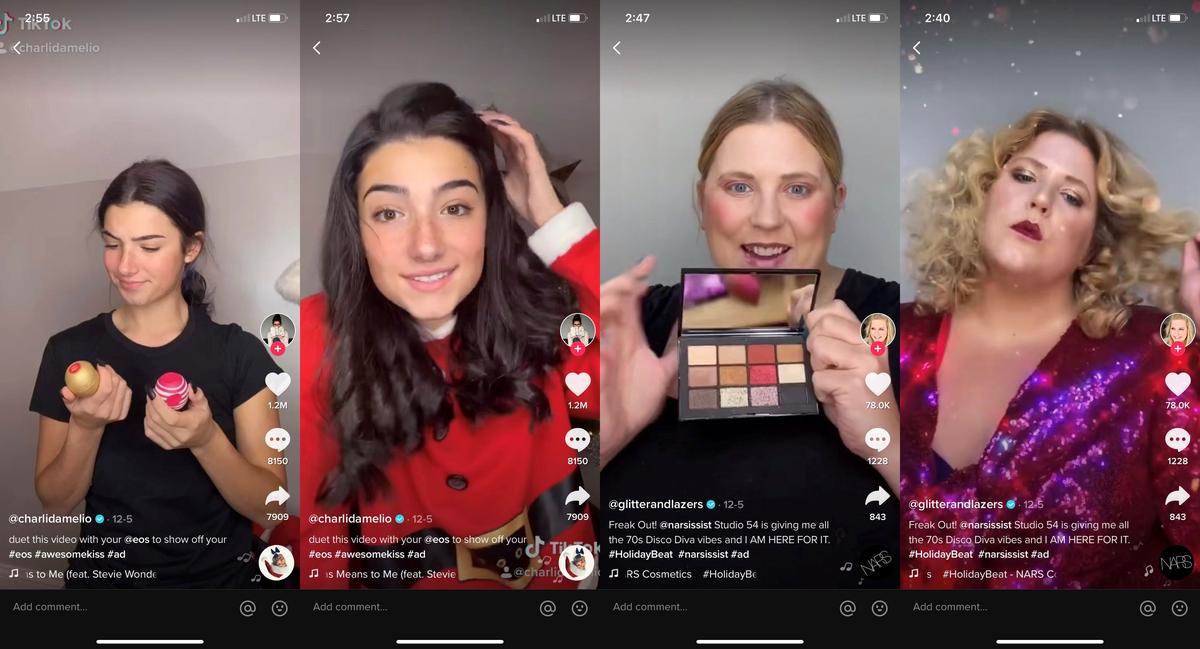 3. Influencers – Let Famous Persons Promote You Online
It's quite certain that you've heard of influencers. What's their role in digital marketing and how to wisely use this advertising strategy?
First of all, you need to hire an individual who's in an important position. That is, either an influencer on social networks or a marketing expert. Thanks to their influence and popularity, influencers can greatly affect the development of your brand. How? By presenting it to a wide network of their followers on social networks. 
The ways in which an influencer can promote your products are many and varied. You can work together to arrange them. It doesn't matter if the influencer gives away vouchers for the purchase of your products at a discount or organizes a prize game. It's essential to drive users to action and then reward them with your products.
It's extremely important that you find the right person who'll present your brand in an appropriate way. Having thousands of followers at the same time. After reaching an agreement on the marketing campaign, you agree on the fee for hiring an influencer. And then, the campaign begins.
This, in particular, is a short-term campaign, which means that one promotion shouldn't last longer than 7 days. It shouldn't be repeated very often, so as not to create repulsion among potential customers. You don't want to get bored with your promotional material. After a while, you can repeat the campaign by hiring the same influencer.
4. Mobile Advertising Is the Future (And the Present) of Promoting Products
The role of mobile devices in digital marketing is increasing day by day. It's estimated that more than half of Internet users are online through their mobile phones. Therefore, you should never neglect the importance of mobile advertising when you want to promote a new product online. Or a service.
Mobile advertising is actually a combination of all the marketing strategies you normally use. These are native advertising, content marketing, or influence marketing but tailored to mobile devices. So, customize all your mobile search ads and place them on mobile-friendly pages.
5. Native Ads as the Most Natural Form of Online Promotion
Are you one of those users who block pop-up ads and banners while reading an article on your favorite portal? It's quite certain that then you don't want to invest your money and time in such advertisements for your product. If you're a fan of more natural and unobtrusive advertising, you should definitely choose native advertising to promote the products you offer.
What's the effectiveness of native ads? First of all, the audience loves useful and always interesting native commercials. Is there a better way to present a product than through interesting text that doesn't disturb your readers with various pop-ups?
Perfectly integrated into the content of the website they are on, these ads don't look like annoying ads that we are all used to. No. They record a larger number of clicks and thus, a larger number of potential customers. No one will block a native ad.
This is supported by statistics pointing out that 30% of users share native advertisements with friends on social networks. Also, as many as 97% of mobile device users who buy online say that native ads are extremely effective. Of course, in terms of building a brand.
In addition, a serious and detailed analysis of the website and content that native advertising platforms do for you shouldn't be neglected. In this way, based on several crucial criteria, your audience is targeted. So, you can be sure that your ads will reach the desired target group.