Are you thinking about starting a business on Instagram? Instagram is a massive platform that is perfect to promote your small business. In this article, we will do a deep dive into the advantages of promoting your business on Instagram.
Instagram is home to more than 1 billion monthly active users. The user base of this social application is only witnessing an upsurge since the day it was launched. Though many new social applications were introduced in between and managed to attract people, it did not hamper this platform's growth. Thus, the sustainable development of Instagram has etched its name in the good books of marketers. Instagram is evolving into the most diverse social application where people with a wide range of interests, financial status, prevail, and surf through it every day. Instagram is refining its platform frequently for the comfort of the businesses. 
If you are a small business on social, Instagram has availed features that would help you to compete with the leading brands and enhance your business. Trollishly is one of the recommendable paid services that smoothens the process of generating leads on Instagram. Here, we will throw light on the tactics that will facilitate the process of uplifting your social sales. 
1. Boost Your Post's Reach Organically
One of the common accusations from social media marketers is that the organic reach of posts has come down drastically across all the social platforms. But, Instagram doesn't fall under that category. You can elevate your post's reach without having to spend even a single penny for promotions.   
Instagram Explore Tab: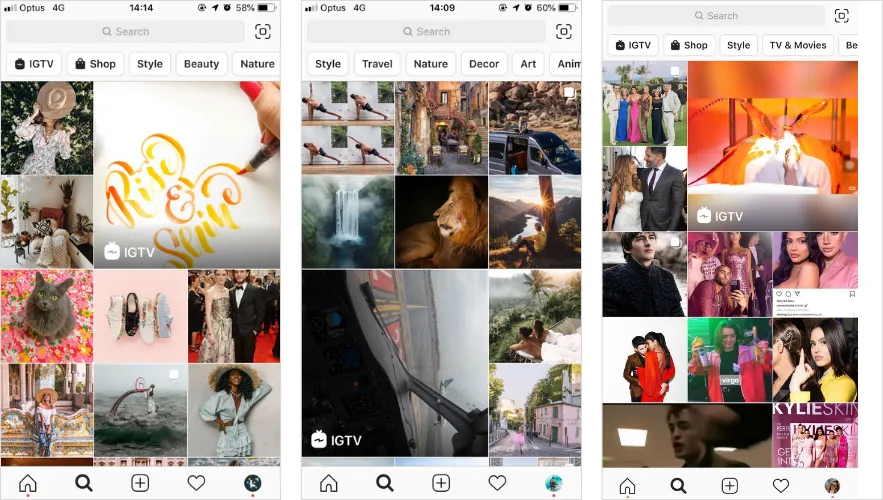 The Instagram Explore Page will showcase fresh content to people according to their interests and previous activities. For instance, let us presume that you are in the business of selling motorcycles. Instagram is a social platform with a large number of Generation Z. Since they are youngsters, the majority of them will be fond of motorcycles. Instagram will take your posts to the explore tab of people who have largely liked and interacted with motorcycle posts. Thus, these people will come to know about your brand's existence and check into your Instagram page. Therefore, you could reach your target audience through this Explore Tab and enhance your brand awareness. But, the biggest question here is how to get into the explore tab of the target audience. 
Being a picture-centric social application basically, Instagram has stated that it will prioritize the posts that are rich in colors and have an enchanting color combination. It also considers the interaction with a post. If a post on your page has received many likes and positive comments, chances are high for your posts getting into the explore tab of Instagram users. So, keep these factors in mind and craft your Instagram posts accordingly. 
2. Strengthen The Bond Through Instagram Stories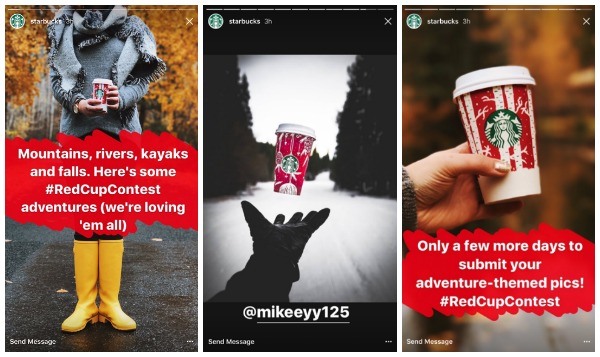 Instagram stories are widely known for their higher engagement rate. A  recent survey has predicted that the stories section on Instagram has a 3x higher engagement rate than the standard posts. Since the stories section is available at the top of the page, people are driven easily to check out the Instagram story updates. People are following many brands on social platforms. You can stay in contact with your followers and remind them about your existence by making updates on Instagram stories consistently. The profit of a business not only relies on generating new customers but also sustaining the existing ones for which Instagram stories can be utilized. 
Instagram stories can be used as a medium to interact and strengthen your bond with the customers. You can launch quizzes, polls through stories, and make people actively participate in it. Such moves will enhance the relationship between you and your customers. 
3. Know The Potential Of Instagram Reels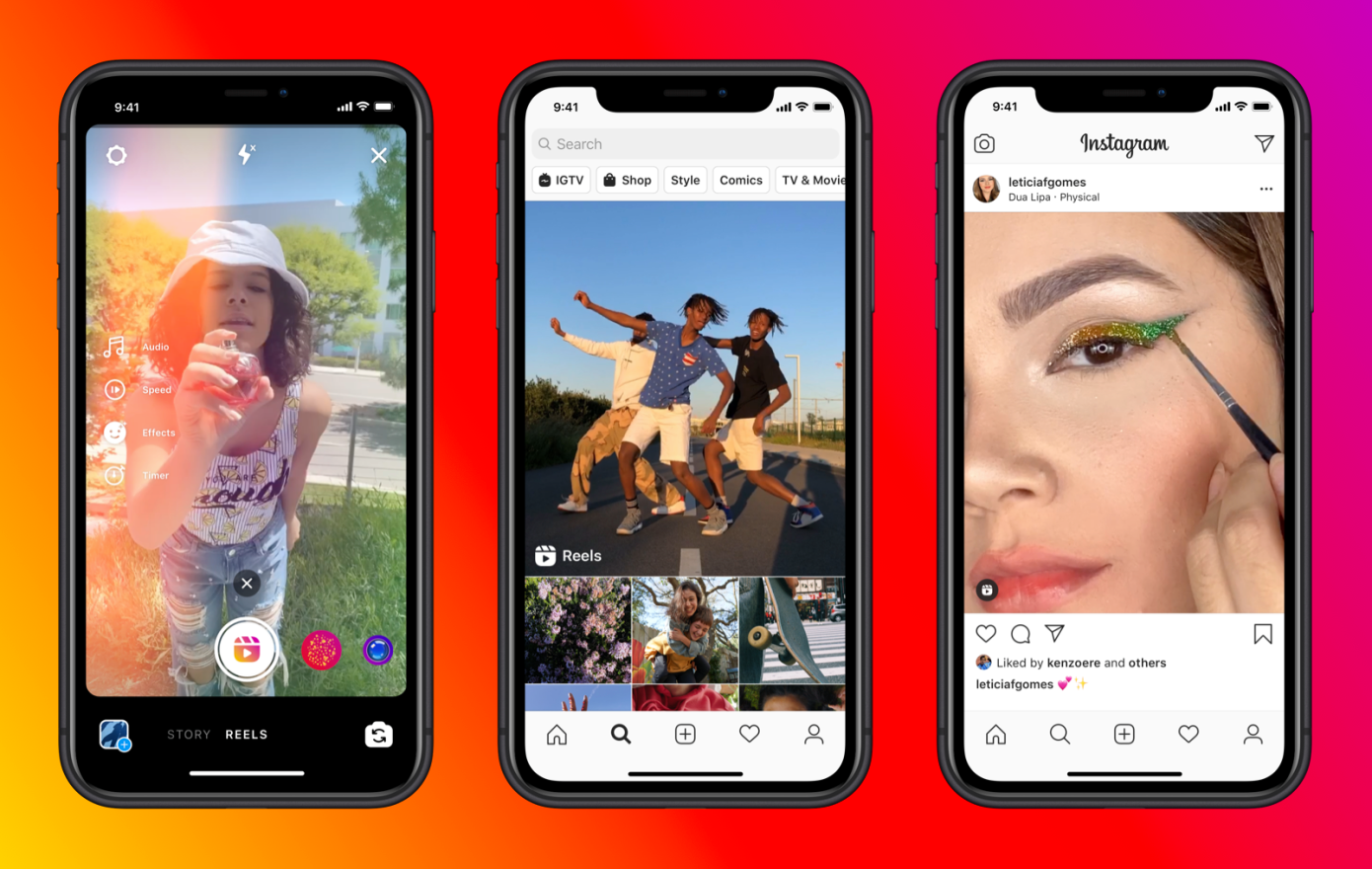 Generation Z is the one who is about to go for jobs in the next few years and will gain the purchasing power. So, you must have a better understanding of this age group to sustain your business in the coming years. Social media experts have revealed that this age group is used to watching short-duration videos. Given that, Instagram reels, the minimum duration videos that last only for 30 seconds is witnessing a higher engagement rate. So, give importance to Instagram reels and carry out promotions through it. Make engaging reels videos consistently. You can make use of the Instagram effects gallery and music library, which in turn will help you in creating a steller reel. 
4. Go With Micro-Influencers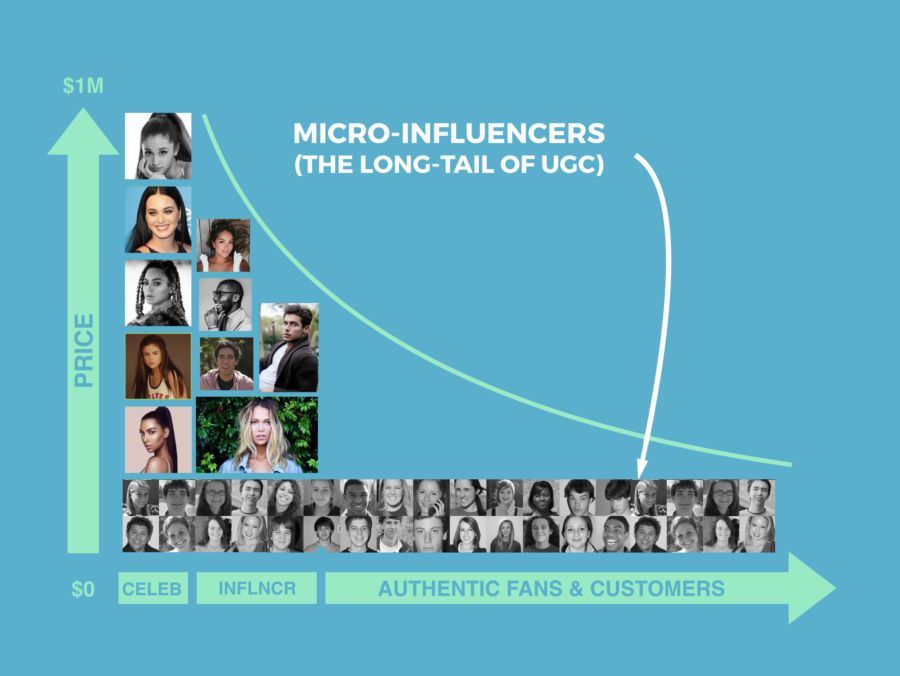 Influencer marketing has gained massive momentum as brands are ready to pump-in huge money into influencers. At present, influencers are levying a huge charge owing to the rising demand for them. If you are a small business, most probably you cannot afford influencers with a huge follower base. Going with micro-influencers is a wiser choice who will have a follower base between 10,000 and 1,00,000. Since these micro-influencers charge less, make partnerships with more than two influencers, and do promotions simultaneously. In such a manner, you can reach many people and improve the visibility of your brand. However, the success of influencer marketing also relies on the influencer chosen by you. Collaborating with an influencer in your same niche will help you to find your target audience easily. 
For instance, consider that you are looking to promote a mobile brand. Many gadget reviewers on Instagram actively review the newly launched gadgets. So, get in touch with such people and ask them to give positive feedback about your brand. Moreover, while doing promotions, use the available video edit tools and enhance the glow of the mobile phone. Such moves will improve your social sales and takes your business to a new level.      
5. Don't Underestimate Hashtags
Instagram Hashtags play a crucial role in driving new customers to your Instagram page. Hashtags have the same potential as keywords in SEO. Once you use the appropriate hashtag, the visitors for your posts will increase exponentially. A recent survey has said that, on average, every Instagram user follows at least three hashtags. So, do the necessary research for hashtags and add them to your posts. In such a manner, you could enhance traffic to your Instagram posts. Use the hashtags that are both relevant to your industry and commonly used by people. For instance, if you are in the business of selling beauty products, use hashtags like #beautyproducts, #lastingglow, #eyeliner, etc.       
Final Thoughts: 
Instagram is continuously incorporating new features to its platform to make people stay with it. With the recent launch of Instagram Reels, the increase in this social application's user base has fastened further. Social media marketers believe that Instagram will sustain its momentum for at least the next five years. So, having an active presence on this social application will benefit you in the long term.
Enjoy this Article? You May Also Like: