Marketing requires the ability to juggle multiple tasks at a time and bring it all together in a final push that gets the word out about a brand, product, or special event. Project management is one of the biggest components professional marketers use to make sure everything gets done on time and nothing falls through the cracks. We shall take a look at the top project management tips in this article.
According to the United States Bureau of Labor Statistics, there are approximately 270,200 marketing managers in the country. Most marketing managers spend a big portion of their time managing other employees and ensuring clients have what they need to present a positive brand image to the world.
With such a wealth of experience and information, those who've worked in the industry for years offer all types of advice for new marketers to learn from. Wading through the advice and finding the best ones requires a bit of time. We've done the heavy lifting for you, sorted through all the advice, and come up with seven top project management tips to help you excel.
1. Know Your Goals
Before you begin a project, brainstorm the goals. What do you or the client hope to accomplish from the efforts? The goal might be to increase market share or to increase awareness. Once you have your goals outlined, it's helpful to write them down as tasks.
You should also figure out the best way to measure success. Market share is a bit easier to track than something as subtle as brand awareness. Talk to your client and develop some metrics you plan to use to ensure the campaign is effective.
You can also put some elements in place early to ensure you can track results. For example, creating a landing page for the campaign helps measure how many site visitors arrive due to specific marketing efforts.
While mastering these project management strategies, some marketers may also consider forming their own consultancy firms; if you're one of them, you might find this guide on How to start an LLC extremely useful.
2. Separate Social Selling
Some project managers lump everything in a campaign into one group. They might create print ads, run sales, send out emails, and post on social media all at once. While you do want an omnichannel approach, you must separate each platform in order to make the most of the effort and track results.
For example, the way you speak to people on social media will be quite different from how you promote to someone already on your mailing list. Simply adding a bit of social selling training can improve a sales rep's performance by 20% and result in more market share.
Create separate landing pages, codes, and offers for your social media channels so you know what efforts met your marketing goals.
3. Research the Market
Before you divide up the tasks, put each person on the team in charge of researching a different aspect of the market. One person might research new technology trends, another dig into data on the target audience, and another look at competitor data.
The better you know the market, the easier it will be to figure out what tasks are vital to the marketing campaign and what you can do away with. Dig into the research on buyers and industry before you lay out the tasks involved.
4. Break Down the Work
Start with the biggest tasks and break them down into more manageable segments. For example, if you want to run a campaign to increase awareness and culminate with a product launch date, you'd start by looking at the launch party and then break down all the ways you need to announce the new product. Finally, you'd break each way of raising awareness into specific tasks staff must complete.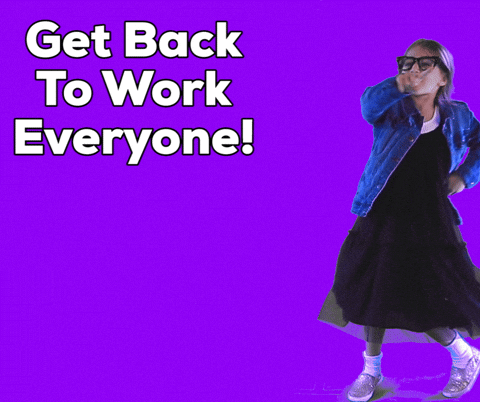 Think of the breakdown as a checklist with the big items in column A and the smaller tasks moved inward with checkboxes added.
5. Use a Consistent Method
Marketers who consistently use a project management approach among other tips tend to remember the small things that make a big difference in results. According to the annual State of Project Management report, around 61% of project managers use a defined approach with every job.
The advantages of using the same method ensure your processes thrive even if someone is on vacation or leaves the company. A consistent method ensures you use the same tactics over and over so your team feels equipped to repeat past efforts.
Obviously, if something in your approach doesn't work, remove and replace it. However, when things do flow, keep those systems in place for future projects
.
6. Choose the Right Software
Excellent project management requires organization and excellent communication among all parties working on the campaign. The right project management software allows people to log in and see what others have completed and what tasks they need to complete for others to do their work effectively.
Marketers may work with clients, graphic designers, writers, and several other people. Having everything in the system where you can add notes, see what others have worked on, and check on completed tasks simplifies the process.
You may want to invest in services as software (SaaS) so you can allow remote workers to log in from anywhere they want. Give different people varied permissions based on the data they need to effectively do their jobs. For example, you may not want the client to see internal communication notes between staff members, but you may want to let them access a mockup and add their own notes.
7. Track Time
A lot of marketing work is creative in nature. It's easy to go down rabbit trails and spend too much time on a single task, such as getting a photo edited to perfection. You must train yourself and your staff to know when things are "good enough" and to fight against the tendency to be perfectionists.
Tracking how much time tasks take can help you hone in on the places you're wasting time and change them for future projects. Many project management SaaS platforms have a built-in time tracking to help with this effort.
Time management is vital to good project management among other tips. Each task will have different deadlines, and keeping everyone on schedule results in a well-run project with excellent results.
Ask for Feedback
When you finish a campaign, ask your clients and your staff for feedback. What could have gone better? How can you improve for the next job? Over time, you'll learn what your weaknesses are and be able to convert them into strengths.
About the Author
Eleanor is the editor-in-chief at Designerly Magazine. She's also a freelance web designer with a focus on user experience. Eleanor lives in Philly with her husband and dog, Bear.
Enjoy This Article? You May Also Like: