Have you ever been in search of powerful Facebook marketing strategies?
If yes, then you're at the right place.
In the article, we'll talk about three powerful Facebook marketing strategies that you can utilize on Facebook. These excellent marketing strategies will help you to stand out among the over 50 million businesses on Facebook.
For starters, it's worth noting that there is indeed an exciting opportunity for brands and businesses on Facebook.
As long as you're willing to experiment with the Facebook marketing strategies that we'll talk about in this piece, your business can easily connect with specific customer groups. You can also maximize your return on investment.
With over 2.41 billion active monthly users and 1.59 billion daily users, Facebook is one of the leading and popular social media platforms for generating sales and boosting the sales of products and/or services in just about any industry or niche.
With tons of people on the platform, you'll always have an audience. No matter the niche or industry you belong to.
Also, if you have a business today (especially online), then in a way you can't avoid Facebook marketing.
Facebook marketing in 2019 isn't dead. In fact, it's very far from it.
With a powerful Facebook marketing strategy, you can grow your business and also reach out to your audience when they're prepared to make a purchase.
Or at least, raise awareness about your business, product, and services so that your target audience will think of you whenever they're prepared to buy.
We're glad to share some powerful Facebook marketing strategies that'll help you to get started.
Let's dive in.
Content Table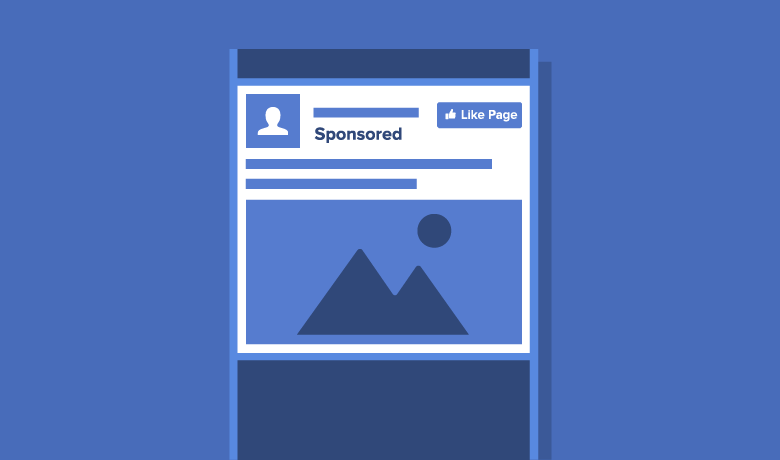 WHAT IS FACEBOOK MARKETING?
In simple terms, Facebook marketing is the process of creating and actively using a Facebook page as a communication platform to drive demand, contact and attract loyal customers, and grow your business.
Facebook marketing is a technique that helps brands to create and build authentic relationships with users through their business page.
To connect better with your audience on Facebook, you need to leverage powerful Facebook marketing strategies.
It's not just about creating a Facebook page but about engaging better with your target audience on the page.
There are two ways you can do marketing on Facebook. You can either choose to buy Facebook ads and get the promotion or follow the organic way.
Organic Facebook marketing usually takes much more effort and time, but it surely delivers results.
We're glad to state that Facebook actively offers its users the opportunity to create individual profiles and/or businesses pages for organizations, companies or any other group looking to develop a fan base for a service, product or brand.
Such great news, right?
Now, let's look at some of the benefits of Facebook marketing
BENEFITS OF FACEBOOK MARKETING
For several years, Facebook has been one of the greatest social media platforms.  Of this, no one has any doubt- be it a brand marketer or an individual user.
Even though Facebook began as a pure social networking channel to help connect family and friends, it was a matter of time before it emerged as a powerful medium for marketing businesses and promoting brands.
How did it happen? It's because marketers are continually looking for means to engage with their target audience.
With the way Facebook started to connect people with ideas and people with people, it was effortless for people to identify its marketing potential. Presently, Facebook is now an essential part of every business's online marketing strategy.
That said, let's take a look at the benefits that Facebook marketing offers to businesses around the world.

1. DEVELOPING BRAND LOYALTY
Facebook allows for quick and easy interactions between you and your customers. It also promotes brand loyalty by enabling you to respond to your customers quickly.
Want to know what we mean by quick customer interaction?
It means you can send a message that'll instantly show on your customers' Facebook page.
A lot of people are now turning to Facebook when searching for certain products and services. So, seeds of loyalty can be easily sown if your customers see that you're responsive to their queries.
Additionally, Facebook also builds engagements in the comments, likes and other interactions on your post.
The more you connect with your prospects, the more likely it'd be for your lead to convert. Of course, referral and word of mouth also expand the reach of your brand.
Facebook also helps you to build your email marketing lists, blog traffic, and expand into new markets.
2. FACEBOOK PROVIDES AN AVENUE FOR YOU TO ENGAGE YOUR EXISTING AUDIENCE
If you really want to get your clients engaged, then you have to build trust with them, educate them about the benefits of your solution, also maintain their interest.
Well, Facebook is one platform where you can easily keep your existing audience engaged.
In addition to using the platform to drive traffic and leads, you can use it to drive conversation and actions.
Below are content options that you can use to nurture relationships and keep your audience engaged:
Live videos
Messenger bots
Plain old appealing content like photos and text posts
Recorded videos and
Facebook groups.
Let's talk a bit about Live videos.
Since 20% of all Facebook videos are live, marketers who use this content option will get great results.
You can use Live videos to create original, relevant, and regular programming and deliver them to your audience.
For instance, let's take a look at Tai Lopez's Facebook page. Whenever he goes Live, his over 6.4 Million followers on Facebook can see a notification about his content. In fact, his content gets prioritized in their news feed.
Afterward, the contents are created in an easy-to-access video library as great content, where they continue to reach people to nurture relationships and drum up engagements.
3. LOW MARKETING EXPENSES
This is one of the benefits of marketing on Facebook, especially for small businesses that don't have any website.
Such businesses would have to incur costs to develop, host, and maintain. In most cases, they don't have the financial capabilities.
Here's a solution.
Business owners can easily create a Facebook page and then upload information about their products and/or services for free.
The fact that they don't have to spend any money to create a business profile on Facebook is impressive.
Many businesses are already leveraging on this and getting their brand message in front of their audience on Facebook.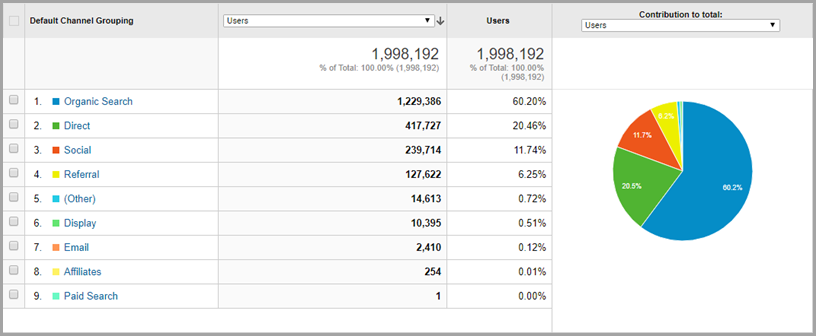 4. INCREASING YOUR WEBSITE TRAFFIC
Another importance of Facebook marketing is that you can use links to direct Facebook users (target audience) to your website.
Your target audience is a group of people who are more likely to buy from you because they voluntarily choose to go to your website by clicking on the links you posted.
Once they're on your landing page, you can then market to them directly through the use of call to action. You can also ask them to view the products and/or services that you're offering.
5. MASSIVE EXPOSURE ON A GLOBAL SCALE
Undeniably, Facebook is one of the biggest and most significant social media platforms in existence today. With over 2.41 billion active monthly users and 1.56 billion daily users,  the platform is a very great place to market your brand.
Facebook offers numerous platforms for marketing in the form of groups, pages, and ads. Facebook page for a business or individual is the most popular way to represent a business or individual.
A group page can be opened by an organization or business to promote activities. Users can quickly join these groups and post comments there. They can also communicate through discussion threads.
Now that we've talked about the advantages of Facebook marketing, it's time to talk about Facebook marketing strategies.
Let's read on.
POWERFUL FACEBOOK MARKETING STRATEGIES
When it comes to your brand's social media activities, it's always relevant to stay ahead of the curve.
Here are some powerful marketing strategies that'll grow your business. YES, they're very effective!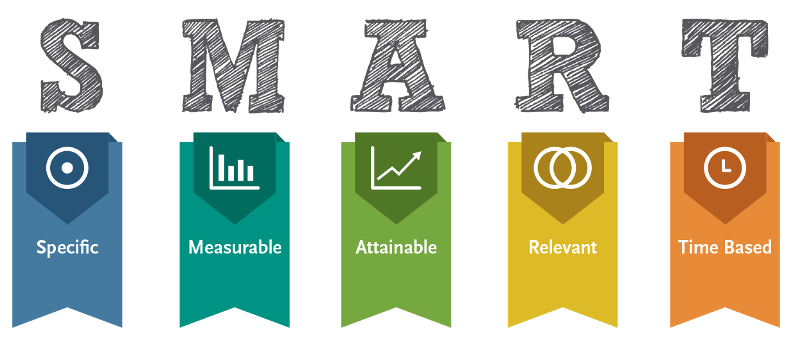 1. SET SMART FACEBOOK GOALS THAT MEETS YOUR NEEDS.
This is one of the powerful Facebook marketing strategies that'll help you to get the best out of your marketing.
What results are you looking to achieve from your Facebook marketing? Are you trying to gain leads, increase website traffic, or build brand awareness?
Whatever you're trying to achieve, it's pertinent to set goals.
There is no one-size-fits-all Facebook marketing strategy, but once your goals are set, you'll be able to garner better results and also focus on the work that your team is putting together.
So where do we begin?
When it comes to setting your marketing goals, it's always ideal to use the SMART strategy. i.e., setting goals that are smart, measurable, attainable, relevant, and timely.
For instance, rather than aiming to increase brand awareness, your goal could be to gain 4,000 followers in four months. This goal is specific, measurable, realistic, and has a time component.
On another note, if you're looking to increase leads and sales, then your goal could be to have 50 conversions and a cost per conversion of less than $20 by the end of the month.
When you set SMART goals, you can quickly know what is working and what isn't working. You can also know what needs improvements in your marketing.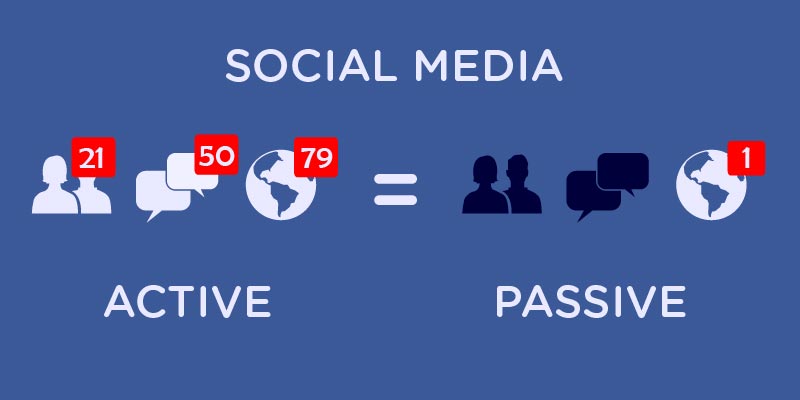 2. BE ACTIVE WITH YOUR FACEBOOK PRESENCE.
Facebook is continually changing, and it seems like every hour, there is new content ready to be consumed. If you want to take part in this, you'll have to commit to your Facebook marketing strategy.
You can do this by always posting new, creative content (such as videos and photos) to your Facebook page, with links back to your site. You can post exclusive deals and offers, do live stream using Facebook Live, and write news about product launches.
The exciting part is that you can generate leads, nurture, and grow your audience without spending any money. But then, ensure to capitalize on this opportunity by providing tons of useful content that'll attract and keep your customers interested.
You might also consider using social media scheduling tools to automate your Facebook posting.
If your Facebook presence grows to the level where you have to moderate and respond to tons of comments, you can make things easier by hiring an assistant to help you with your social media marketing tasks.
3. UNDERSTAND YOUR AUDIENCE.
This is one of the most powerful Facebook marketing strategies that you have to pay attention to.
The fundamental aspect of social media is that it's social. It has to be led by accurate audience data and an understanding of people.
That's why brands need to undertake in-depth research on their target demographics if they want to get the best results from their marketing efforts.
One way to understand your audience is by using Facebook's insight tool. It's a tool that allows brands to see the group of audience that's continuously viewing and engaging with their content. Brands can also use the tool to get an insight into the impressions made by their content.
When conducting the research, it's also essential to use dedicated social listening tools which help to gather intelligence on the impact of marketing campaigns.
That'll help you to understand your audience's expectations, and how to tailor future messaging accordingly.
5 Steps to a Successful Facebook Marketing Strategy
Facebook is currently the largest social media platform in the world. While people use Facebook every day and understand that it is a strong social media platform, they don't know the kind of power it has for marketing. Many people use this platform worldwide, which provides brands with the opportunity to maximize their visibility with a strong Facebook marketing strategy. A large number of people on Facebook makes the platform ideal for brands to target their customers.
A successful Facebook marketing strategy is one that you can do in 5 simple steps. The tricky part of this process is getting started, but once you start, it becomes easy. So, here are the five steps to a successful Facebook marketing strategy.
1. Target Your Audience
According to experts, one fascinating thing with Facebook marketing is its ability to select those that see your ads using certain variables such as keywords.
You can do this by targeting:
age

gender

geography

keywords

workplace

education

relationship status
These demographics are relatively straightforward, and the trick to it is to expand your keywords up to the point that you can take in a vast audience. There used to be a Facebook tool that allows you to search for trending and hot topics that are currently being discussed. However, they shelved this tool while building an analytic package that's more robust.
2. Attract & Engage Your Audience
You have to decide whether you want the targeted audience to end up on your website or another place like a group, page, event, or application. If you are the admin of your group, Facebook page, application, or event, then you can select this from the drop-down menu. One good thing about promoting your events and pages using ads is that Facebook adds "RSVP to the event" or "Become a Fan" button in the ad. So, people don't need to go to your site before they can take action.
There are some advantages to sending your target a link to your site as it allows you to track them better. But when you send them to other assets on Facebook, you can increase their activity with natural social activities that occur after RSVP is added to an event.
Some users use Facebook ads as a tool to promote their events or to bring newer fans and followers to their Facebook page. For the sake of engagement, you are using the ads to promote content and value rather than focusing on selling something to them. Social media ads are most successful when used to develop deeper engagement, and when the deep engagement turns into trust, it becomes easy to sell to the audience.
3. Budget
Facebook advertising works similarly to AdWords in bidding for keywords and competing so that your ad is shown. Your effectiveness in doing this depends a lot on how competitive your keyword is. You can either choose the cost per click model (CPC) in which you only pay for clicks or choose the cost per thousand models (CPM) in which you pay per 1000 views. Of both models, the CPC model has proven to be a little bit more useful for ROI.
Before you begin your campaign, you have to determine your daily budget and your bid per click. You can evaluate these two numbers below; however, you should not expect a lot from the start. Since you are still testing, you should set the click bid around the amount that Facebook suggests with a daily budget that you won't affect you. You can start at around $50. You can make adjustments to this at any time.
4. Test, Test, Test
You have to test your advertising irrespective of anything. This is how you get a good idea of what you are doing. Many online applications make it very easy for you to do this. You have to make sure that you create multiple versions of your ad. After creating an ad, you will also be able to develop other similar ads that you should run. This will give you a view of the ad that is performing well and the one that is not depending on the clicks that they get. Be sure that you are familiar with Facebook guidelines as they disapprove of your ads.
Your image is one of the simplest things that you will test. Some ads suddenly go from zero response to getting massive answers by merely adding a better picture. The funny thing is, you would not even realize that all you needed to do was to add a better image if you don't carry out the testing. But after testing, you know which ad is doing well and which one isn't, and you can tell the little discrepancies between both ads that make the significant differences in their engagement.
5. Analyze & Optimize Your Campaigns
After launching your campaign, you need to track and tweak. The Facebook insight tool will give you information on all the actions that take place on the platform. You cause this tool to monitor your interactions when running ads for your Facebook page or an event.
With Facebook Insight, you have a reporting tool that gives you information on those people's interests that click on your ads, the keywords that are drawing the interest, and the targeted demographics. This will allow you to broaden or narrow your targeting. As a page admin, you will be able to access insights when you log in and view the 'Insight' box at the left sidebar. You will get a full report by clicking on 'See All.'
Facebook also allows you to run your ads to others that are not on Facebook, but for you to track the ads, you need to use another analytics tool like the Google Analytics tool to track the analytics.
With Google Analytics, there is a URL builder tool which you can use to build a link to the page with tracking parameters, and then you put it in the Facebook ad as your destination link.
Author's Bio
Emma Coffinet is a content creator and assignment writer for websites, blogs, articles, white papers, and social media platforms. She is keen on capturing the attention of a target audience. She keeps herself well-read with the changing trends of the web world. Emma loves to pen down her knowledge in an engaging and simplified way. She also enjoys leading, motivating, and being part of a productive team, equally comfortable working on her initiative.
CONCLUSION
Just a recap.
In this article, we talked about what Facebook marketing entails and the benefits of Facebook marketing.
Then we took a deep dive into three powerful Facebook marketing strategies that you can use to get the best out of your marketing efforts on Facebook.
There's no doubting the fact that Facebook marketing comes with a lot of benefits.
Can you imagine what it'll look like for your business to enjoy a worldwide reach for free?
How does it feel to have a channel where you can relate with your target audience as often as you like?
Well, this is what Facebook provides and lots more.
Now over to you.
What do you think about Facebook marketing? How do you use FB as a marketing tool for your business? Have you ever used any of the three powerful Facebook marketing strategies mentioned in this article? Feel free to post your thoughts in the comment section below.
Enjoy this Article? You May Also Like: