Content Marketing is nothing without a campaign. You can have a thought-provoking and exciting piece of content out there, but if the right people can't find it, then it's as good as nothing.
If you're a content marketer, there is every chance that you're thinking about telling your brand story in an enthralling manner. Principally, you're thinking about content marketing – the art of telling your brand's story to both your current and potential customers.
No matter the stage of content creation that you're, whether pre-planning, or development or final wrap up. If you're looking for ways to tell your brand's story compellingly and engagingly, then it's time to start thinking about how to develop a robust content marketing campaign that'll help to optimize and distribute that content to your audience.
DO I NEED A CONTENT MARKETING CAMPAIGN?
Yes, you do! The main reason why you're creating content is for it to be read, heard, seen and most fundamentally, shared. Therefore, what good is your content if it's never seen at all?
According to research carried out by Content Marketing Institute, tons of brands who develop and follow an effective content marketing campaigns consider their content marketing efforts to be more fruitful and successful.
These brands also found out that in general, content marketing is less challenging and they were later able to invest in higher quality content due to their ability to justify a higher content marketing budget.
WHAT DOES A SUCCESSFUL AND POWERFUL CONTENT MARKETING CAMPAIGN LOOK LIKE?
Your content marketing campaign should be part of any content creation that your company does. While there are no universal rules on how to develop a robust content marketing campaign, it's imperative to include the following key components on how to develop a powerful content marketing campaign.
Understand Your Audience (Buyer Persona, Research)
Every content that your brand develops should be fashioned with someone in mind. Many customers today are more probable to purchase from a brand that they can quickly identify with, and the understanding begins and ends with that brand making their audience understand what they offer.
Understanding your clients includes very fundamental factors such as their educational level, age, income, and even gender. But then it's also way more profound than that.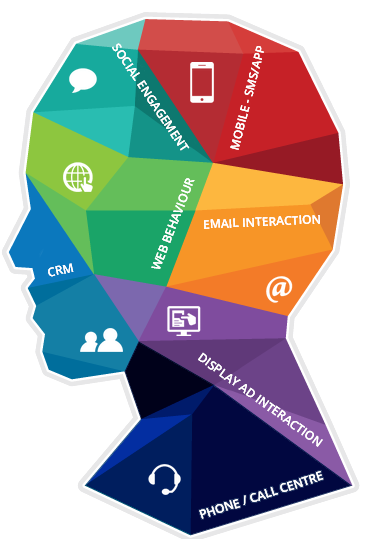 What problem is your audience facing and what do they want? How can your product or services help to solve those problems?
It's not ideal to assume. You'll have to properly research your current audience and see those who're currently engaged with your brand. For instance, you can decide to set up online surveys and send to your existing audience; in the end, you can use the results to build audience profiles.
All your audience will not fit into a single category, and that's the reason why you need research because it'll help you to develop a buyer persona that incorporates details of the majority of your audience as well as secondary personas.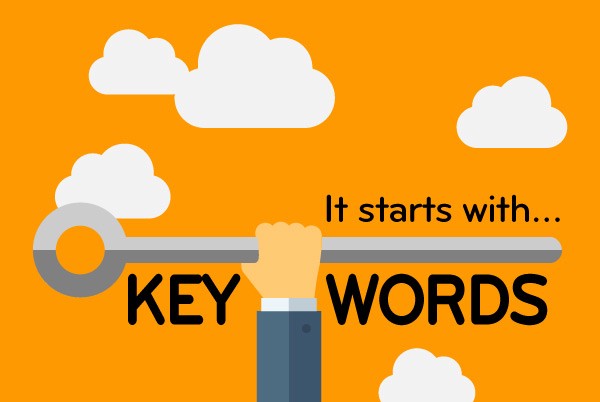 Keyword Research
Now that you've understood your primary audience. You can ask yourself critical questions like, what are they expecting to see when they need your products and services? You can make a list of the primary keywords that surrounds your brands as well as any dissimilarities.
You know your niche very well, so you can quickly draw what you have to offer from all the possible terms gathered. Once you have all the keywords, the next thing is to integrate them into your contents. Here are a few reasons why:
It institutes your brand as an authority figure in your field
It allows your audience to quickly figure out whether or not they've found the content they need before moving on
It's good for SEO and organic traffic generation
Identify Effective Contents
After you're done with the keyword research. The next thing is to ask yourself, what is my audience looking for? What kind of contents will my audience respond to? If they're more likely to read a blog post, would you waste time coming up with something else? If they're looking for "how-to guides," will they spend hours glancing through case studies that only tell them "why"? Definitely not.
Identifying the most operational content begins with the identification of your clients. In some cases, it can also incorporate some trial and error methods as you try to implement with various contents to see what works well for you and your content marketing campaign. You could try out videos, articles and blog posts, email newsletters, podcasts, infographics, EBooks and whitepapers, social media posts, amongst others.
Decide on Placement
You need to understand your audience so that you can quickly identify the place where they're searching for online contents. Do they spend most of their times browsing Instagram for photos or are they searching YouTube for the latest videos in your niche?
For content such as articles, landing pages, and blogs that lead to additional content, one way to go about it is to implement an SEO strategy. You also need to maintain an active business page for any of your social media platforms. Alternatively, you can use influencer marketing to build your brand awareness and expand the reach of your content.
Develop Your Brand's Voice
One of the attributes of successful brands is that they develop a personality that their audience can easily recognize and identify with. Even though this is often overlooked in a content marketing campaign, it's one of the most significant aspects of a brand.
Just like you did with every stage of your content marketing campaign, begin with your buyer's personas. What kind of personality are they likely to identify with the most? Is it something formal, silly or friendly? What do they not want to hear from you? What kind of terms and language will they understand better?
Stay Consistent
One way to know whether your content marketing campaign is useful or not is to stay consistent. If every month, you create and publish only a single post on Facebook, then you shouldn't be astonished that your page isn't growing fast. It's advisable that you develop a content schedule and stick to it.
Analyze The Results
Whether it's quarterly, monthly or weekly, always try to track the results of your content. You can monitor click rates and view, or read customers comments and feedbacks. The data tracking will help you to analyze the effects of your content marketing effects and discover what worked for you and what didn't work.

Revisit and Revise
What's the importance of tracking the data if you're not going to use the result? It's advisable for you to sit down with your content marketing team and revisit your current campaign together. Take note of what worked for you, what didn't work and places where you'd like to make improvements and modify accordingly.
Try New Things
Even though research is great, it's not a bad idea to try out something new if your content marketing budget and timeline allow for some experimentations. Reach out to your audience and make inquiries about what they'll like to see or jump on social media trends and try out new technology.
In all, ensure to track the results so that you can adequately revisit and possibly try something new as part of your effective content marketing campaign.
CONCLUSION
Now that you've developed an effective content marketing campaign, it's time to revisit the entire process. Content marketing campaigns are a continual process that needs to be followed, analyzed and regularly revised if you want it to be efficient at capturing leads for your business. Once you engage, refine and regularly rework your content marketing efforts, it'll show better results consistently.
Do you have further questions about how to develop a content marketing campaign? We'd be happy to hear from you; leave us a comment below.