Digital marketing is one of the most future-proof strategies. By 2026, the global market for digital marketing is projected to reach $786.2 billion. In fact, like any other marketing strategy, digital marketing aims to turn target audiences into paying customers. As a result, business owners should choose among the best channels to promote their products and services. In this article, you'll learn what a digital marketing channel is, as well as how to pick the right one for your business. You'll also learn five effective marketing channels to try.
Let's dive right in.
What Is a Marketing Channel?
Marketing channels refer to platforms and strategies that can help a business reach its target audience. They can also be used for:
Improving brand awareness.
Boosting a business's credibility.
Promoting a company's products and services.
Generating leads.
Increasing sales.
Websites, social media platforms, and emails are among the best digital marketing channels to use.
For example, entrepreneurs may utilize a website to spread the word about their new online business. With such a platform, they can also conduct content marketing with search engine optimization.
The process may include keyword research, content creation, and content optimization. However, technical issues, such as 404: page not found and dns_probe_finished_nxdomain, may occur.
Therefore, business owners should also be prepared to take care of such problems when choosing a website as their digital marketing channel.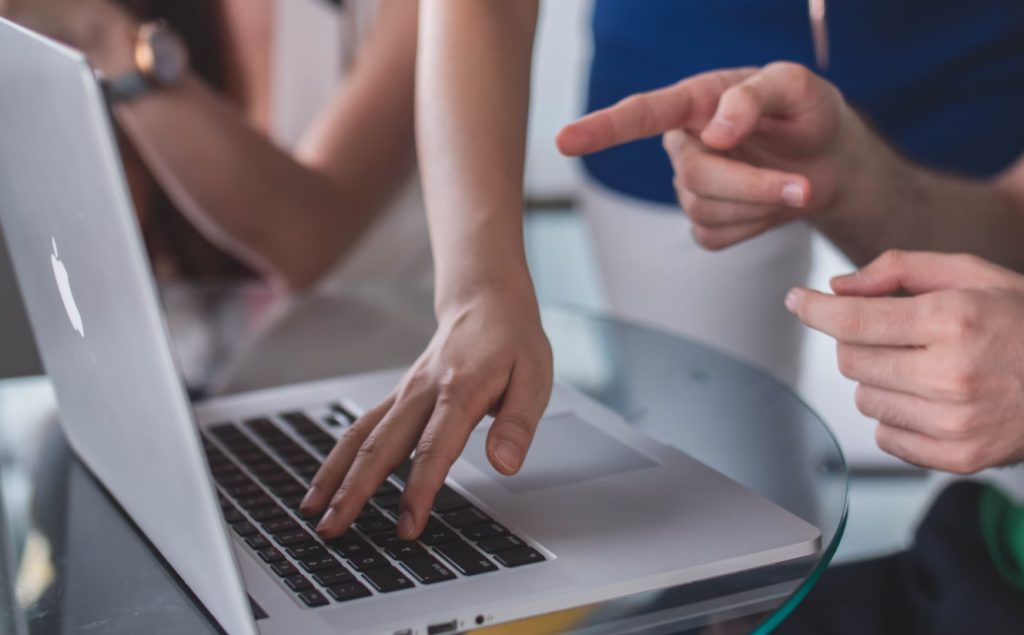 How to Choose the Right Marketing Channel?
Picking the right marketing channel can be tricky. Sometimes, it's lucrative to adapt current trends to a company's marketing activities. Notwithstanding, they can also distract marketers from their actual objectives.
For that, here are some tips to help choose the perfect digital marketing channel for a business:
Understand your marketing goals. They can be improving engagement, boosting brand awareness, or building authority. However, each channel has its own strength. For example, social media can help with reaching specific demographics. In comparison, content marketing helps build a solid online presence.
Identify your target audience. The process may include finding out a business's potential customers, their favorite platforms to hang out online, and the content they consider attractive.
Conduct competitive analysis. It helps business owners determine who their biggest competitors are, the best platforms to use, and which marketing strategies may work in the industry.
Plan your budgeting. Marketing will yield great results based on the cost business owners are willing to invest. However, you may start small and splash out on big-budget marketing campaigns once you've got some customers.
Analyze the result. Marketing activities need regular checkups. This ensures that all of the efforts are still relevant to today's business scene and help business owners earn the anticipated results.
5 Effective Digital Marketing Strategies
Let's find out more about the five best digital marketing strategies to use.
1. Content Marketing
Content marketing is the core factor for successful omnichannel marketing and sustainable growth. It is also a perfect strategy to boost site traffic, generate quality leads, and build authority.
Therefore, the conduct of content marketing involves setting up a website and crafting articles. Furthermore, the articles must be optimized for search engines and solve potential customers' pain points.
Here are some tips for launching a content marketing campaign:
Know your potential customers. It helps business owners adjust their tone of voice so that it resonates with their target market. For that, it's highly recommended to create a buyer persona.
Write high-quality articles. Content marketing is about attracting an audience group and generating leads. Therefore, developing informative and original content should be every marketer's priority.
Repurpose the content. To reach a wider audience, marketers can turn their blog posts into videos or social media posts.
Dive deep into the marketing funnel. The term illustrates the customer journey, from finding out about a business to purchasing a product. Therefore, understanding the concept can help business owners adjust their content strategy based on where their leads are on the funnel.
2. Social Media Marketing
Leveraging social media platforms for promotional purposes is a great way to connect and build relationships with target customers. Business owners can also use them to improve brand awareness and conduct direct marketing.
On top of all, SMM is cost-effective, and social media platforms are relatively easy to use. Thus, they're perfect for anyone building their first business.
Let's have a look at the best social media marketing practices:
Learn to work with the algorithm. Basically, every social media platform on the market aims to make more money by keeping its users engaged. Business accounts are no different. Providing engaging content helps marketers get ahead of the competition.
Publish strategically. This process may involve establishing a roadmap, considering publication timing, and previewing how content pieces look on a feed page.
Build your follower base. Getting paid followers is tempting. However, it's usually against a social media platform's terms of service. Instead, use hashtags, utilize polls and interact with existing followers through live streams to attract real followers quickly.
Treat each platform differently. This is about making sure any multimedia appears appealing across all social media channels.
Celebrate milestones. Many business owners hold special events to commemorate their achievements. They include giveaways, charitable donations, and contests.
3. SEO Marketing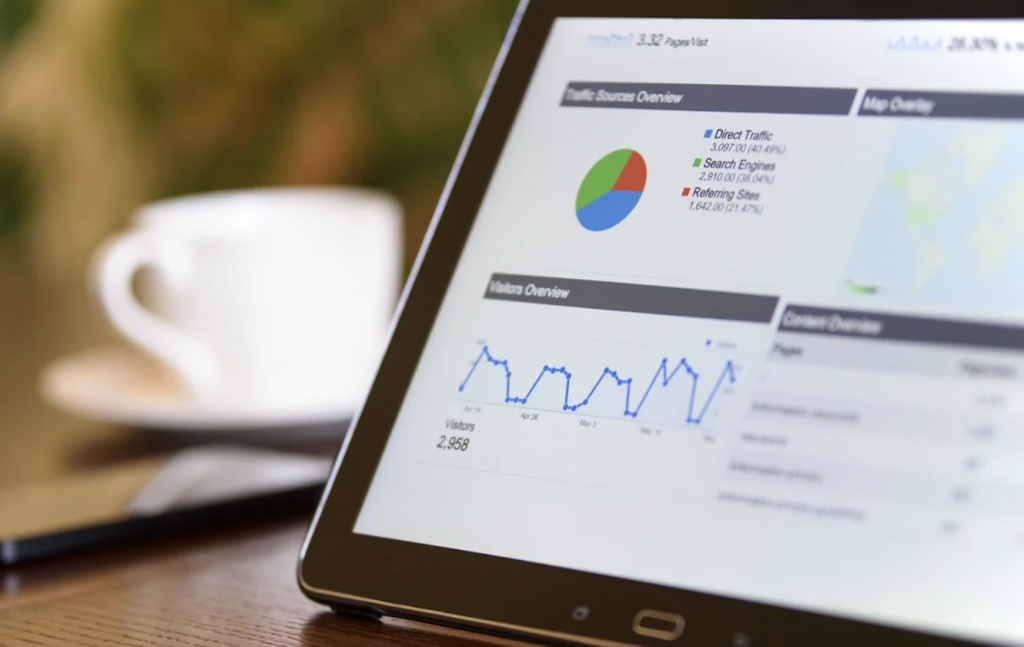 Source: Pixabay
Search engine optimization (SEO) is about maintaining and perfecting a website's overall performance to boost organic traffic and brand awareness. With such a goal, business owners have been competing to write the best content that can rank on search engines' first page.
With that being said, SEO is often the complimenting strategy for content marketing. Let's take a look into SEO best practices:
Conduct keyword research. SEO-friendly articles are keyword-rich. Therefore, analyzing competitors' content is one of the best ways to get relevant keywords for your pieces.
Build backlinks. They refer to links from other sites that help generate traffic to a website. Hence, having backlinks from trusted sources lets a website gain authority more quickly. As a result, it may rank higher in search engine results pages.
Optimize image alt texts. These features will replace photos that fail to render correctly. Apart from that, they help search engine crawlers better understand the attached images.
Maintain excellent page load time. Having lightning-fast site speed may lower bounce rates and enhance user experience. GTmetrix and Google PageSpeed Insights are great tools to help improve website speed.
Opt for mobile responsiveness. Google started its mobile-first indexing in 2019. Since then, mobile responsiveness has become one of the main factors determining a site's rank on search engine results pages.
Know your KPIs. Some metrics to track include organic traffic, content rankings, and path length.
4. Video Marketing
Business owners should also be seeking a way to promote their brands beyond written content.
To get into details, 91% of marketers feel videos are vital in today's marketing scene. In fact, this marketing tool successfully convinced 84% of online shoppers to purchase a product.
Prolonged user sessions are among the best benefits of using videos for marketing purposes. In addition, users are twice as likely to share interesting videos than other content types.
Here's a list of some handy tips for a successful video marketing campaign:
Include tutorials and demos. They help give an in-depth explanation about products or services.
Write compelling titles. Make sure they represent the content of the video. However, you must avoid using click baits at all costs.
Utilize closed captions. They improve a video's accessibility, as more people with different native languages would be able to enjoy it. Providing subtitles is also helpful for users who have a hearing impairment.
Show your brand's personality. Through videos, business owners may showcase their company culture, highlighting their brand's personality. Thus, they may help set a business apart from its competitors.
Use eye-catching thumbnails. When beautifully crafted, these elements may boost your videos' click-through rate. Consider using colors and typefaces that reflect your company's identity.
Put your videos above the fold. They create a welcoming feeling and can make visitors stop for a few seconds, extending their session durations.
5. Email Marketing
Email marketing is one of the most profitable marketing tools – it can generate $36 for every dollar spent. In addition, this marketing strategy can help business owners maintain customer loyalty, build great relationships with newsletter subscribers, and conduct direct sales.
An email marketing campaign involves growing an email list and sending out promotional messages. Thus, here are some tips on how to conduct email marketing in 2021:
Make it interactive. This helps simplify a purchasing process, letting customers shop with ease. Thus, marketers need to allow AMP. The tool also enables marketers to include product photos and shopping options. That way, their customers can complete their purchase right away without going to your landing page.
Introduce personalization. This enables marketers to interact with leads and customers in a way that feels personal. Therefore, some of the best methods to do this is to use your subscribers' names in your emails and bring up their interests in conversations.
Take advantage of automation. To help with the above method, combine analytics with your email marketing campaign. The tool helps fabricate hyper-personalized emails as it tracks users' behavior.
Use clear calls to action. This technique also helps improve conversion rates. Excellent CTA uses commands, bold colors, and the right amount of urgency.
Track your metrics. Including delivery rates, open rates, and unsubscribe rates.
Conclusion
Digital marketing channels help businesses reach their target audience, generate quality leads, and boost return on investment.
In conclusion, from considering a business's goals to identifying its target market and planning the marketing budget, those processes are also crucial to help a business owner pick the perfect digital marketing channel for their companies.
Let's recap five effective marketing channels to think about:
Content marketing. Excellent for building authority, boosting site traffic. It also helps in generating quality leads.
Social media marketing. Very cost-effective and beginner-friendly. In addition, the strategy helps business owners build excellent relationships with a target demographic, improve brand awareness, and conduct direct sales.
SEO marketing. Helps improve brand awareness and generate organic traffic.
Video marketing. Among the most prospective strategies for the years to come. Videos prolong user sessions, encourage viewers to share the content, and also increase sales.
Email marketing. When combined with personalization, the strategy is great for maintaining customer loyalty, building relationships with leads, and leveraging direct marketing.
Whichever channel you choose, make sure to conduct in-depth research about it. Lastly, always keep yourself updated with the latest digital marketing trends. Good luck!
Enjoy This Article? You May Also Like: