With so many brands competing for success, it's become more challenging than ever for businesses to stand out. There are various marketing plans that are presented as sure-fire ways to attract more attention from clients. However, considering how changeable the market is, strategies might need to be flexible to keep them exciting for potential customers – brand merch (merchandise)
These days, one of the most popular ways to grab the public's attention is to create merchandise. Depending on the kinds of merchandise you plan to produce, you might want to try these free mockups to see how your brand image would be represented on different items.
It isn't as simple as slapping your brand name on a shirt. To make items that people want to purchase, here are some tips you could follow:
Table of Contents
1. Make A Recognizable And Authentic Logo
While the name of your brand matters, creating a logo that's easily recognizable is even better. This is because every time people see the striking visuals you created, they'll automatically be reminded of your brand. In comparison, most people don't take the time to read the entire printed text on merchandise.
If you aren't too experienced with making logos, it's a good idea to hire artists who've had some success with logo design. This way, you could come up with a permanent logo that would represent your entire brand.
2. Study Design Trends
Once you have your logo down, try to keep up with the latest design trends. This will help you come up with more items that people want to own. If you think about it, outdated designs aren't going to sell very well.
For example, the placing of certain design elements matters as some people prefer a more understated look while others love a big and striking print. You could try ready to use design templates on the web so you can experiment with the placement of the design you want on your merch.
3. Increase Brand Awareness
One of the first steps you need to take is to increase brand awareness. Make sure your target audience knows about your company before you invest in producing merchandise. This way, you can ensure that there's a market for the items you want to sell. While you could consider making merch a strategy to build up brand awareness, it's preferable to set up a merch store after you have sufficient followers.
Here are some ways you could increase brand awareness:
Guest blogging
Creating shareable content
SEO optimization
Social media marketing
Advertising
4. Take Time To Brainstorm
Whatever steps you're taking to boost your brand presence, careful planning is necessary. Take the time to brainstorm with your team on what kind of merch would pair well with the company's goals. There are basic options such as shirts, pens, calendars, and keychains. But you could try out unique items to catch more attention, too.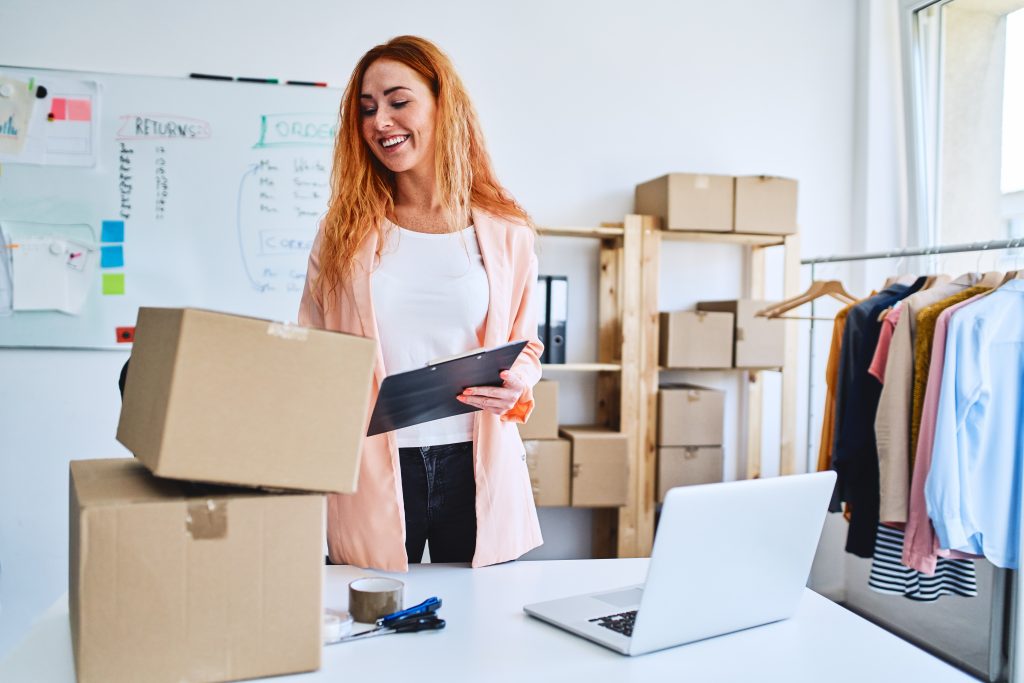 5. Be True To Your Brand
While creating the designs and templates, it's essential that you stay true to your brand. Pursuing the brand purpose and vision will take years to complete, so consistency matters. Here are some things to remember so your merchandise is harmonious with your brand.
Identify your brand's personality
Think in the long term
Slowly integrate any changes you've implemented in the company into your merchandise
Merge your plan with your target market's interests or pain points
Form a color palette that people can easily associate with your brand
6. Look For High-Quality Printing And Materials
Aside from being a source of additional revenue, your merchandise will also represent your brand, so it's best to ensure the best production quality you could afford. With high-quality merch, people are more likely to trust your company's products or services—and that's something that many brands strive for.
Here are some ways you could ensure high-quality merchandise:
Sample products before partnering up with a manufacturer
Try different manufacturers to find out which one can best create the merch you have in mind
Do your research
Try merchandise from other brands
7. Try Starting With Pre-Orders
Before you even consider ordering stocks for your merchandise, try making it available for pre-order. While it might take longer to send them out, it's a safer way to ensure that all items produced will be sold. Once you get more orders, it'll be safer to order more items for stock.
If you're interested in making your merchandise available for pre-order, here are some tips that could help:
Research on some complaints about pre-order merch
Write up a legitimate seller policy
Provide safe payment options for your customers
Stay in contact with customers and give them updates about when they should expect to receive their orders
8. Start With Small Items
Another way you could go about ordering items is to start small, not just with the number of orders you'll take but with the items as well. For example, you could go for pens, masks, and keychains before venturing out to bigger things like clothing and bags. This will be more affordable, easier to stock, and could still make people aware of your brand.
9. Think Of A Unique Way To Do Promotions
Once you have your merch down, the next step is to finalize your approach to promoting your brand. This is the step where you announce to the rest of the world that you have these products available or show off the items you've worked so hard to conceptualize. Clever marketing is a great way to make the promotion exciting, whereas classic promotion strategies are tried and true. Using both methods is suggested so that you cover all your bases.
These days, most companies use the internet to promote their brand. Some even utilize social media shops, which are relatively new. But it's effective because it makes purchasing easier for customers.
10. Plan Out Quick And Safe Distribution
Finally, try not to forget about distribution. Instead, try to prioritize it as much as you did the creation of the merchandise. Most complaints regarding ordering online are about how the items were handled and delivered.
You wouldn't want your brand to be associated with delivery problems; do some research before making a deal with logistic companies. Think of it as an investment and be careful while you familiarize yourself with the entire process so you can decide which delivery services will work best for your company.
To Wrap It Up
Company merch is multifunctional as it could increase brand awareness, add to sales, and more. But even if it sounds simple, it does take dedication in planning and an impeccable eye for design to make a successful merch line. Keep in mind that the merch will be associated with your brand, so ensuring that it's well-made and appropriately distributed matters.
Enjoy this Article? You May Also Like: