Having grown by an impressive 13% in a year and almost unaffected by the COVID-19 pandemic, the global insurance market is forecasted to reach $6.4 trillion in 2025. Still one of the most lucrative businesses out there, the insurance business can be a goldmine for those up to date with the ever-changing narratives, tools, and approaches. In this article, we shall be discussing some proven marketing strategies to boost your Insurance Business.
It's not that easy to keep pace with the insurance market, though. You have to be innovative and efficient with marketing in the insurance field just to stay afloat, let alone ride the wave of success.
But we won't touch the avenue of innovations today, as we're going to focus on an even more important side of the insurance market: consistency, which you can only achieve with foolproof marketing strategies working for your brand round the clock.
Below are five such strategies. With slight adjustments, they'll help you smash the competition.
1. Define Your Target Audience
This may sound like the corniest piece of advice in the world, but you have to define your customers accurately and with no delusions. And if you're at the very beginning of your journey, then you probably have to find your niche as well.
Now, here are a few ways you can pinpoint your target audience:
Passion. In a long-term endeavor like the insurance business, only those passionate about what they do succeed. Choose what you love most so that you can keep your motivation high during the most challenging moments of running your business.
Knowledge. Having a head start is always more comfortable than trying to comprehend the intricacies of the industry from scratch, which is why advanced knowledge may come in handy. You've been a car salesman for the last few decades? Then you likely have more expertise in car insurance than, say, dental insurance.
Opportunities. Timing is crucial. Not all insurance niches develop at an equal pace, and at times different markets experience a variety of challenges, which also brings opportunities. The gig economy, ever-growing privacy concerns, fast-challenging digital spaces, the effect of global-level changes – it would be ideal to solve at least one of the aforementioned challenges.
2. Make Your Website Clear And Attractive
A sleek and consistent website design is one sure way to differentiate yourself from the competition. Not only is it aesthetically pleasing, but it also creates a coherent story that unfolds in front of the customers' eyes, leaving them compelled and willing to experience the journey.
Two keys to a successful website design are:
Informative pages. About Us, Contact Us, Testimonials, Blog Page, and a detailed Products page are absolutely necessary for any insurance website. A blog will also help you with search rankings.
Easy-to-digest information and clear CTAs. Make sure the most important information – the CTAs, the online quote button, etc. – is easy to spot and understand. Too much lingo and professional details on the front page might confuse inexperienced customers.
A user-friendly, easy-to-navigate, and coherent customized website will likely attract more customers than a bland template made with the idea of getting a quick buck. Remember, you cannot make the first impression twice.
3. Take Advantage Of Social Media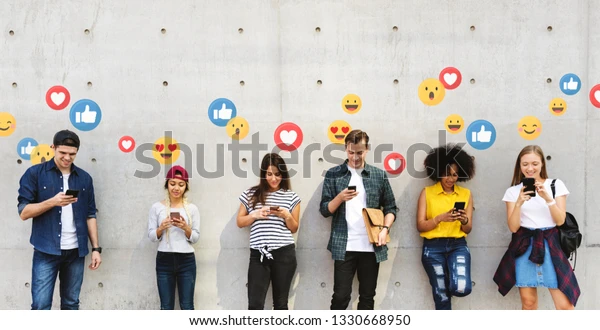 While insurance and social media may not seem to be a match made in heaven, most young insurance agents in the United States use LinkedIn (73.4%), Facebook (69.4%), Twitter (24.6%), or personal blog (11.7%) to convey their message and engage a wider audience.
There are always ways to make your audience feel a part of your journey. Giveaways, polls, Q&As, tutorials, field studies, roadmaps – there are tons of content, including interactive content, to design your website with. It won't cost you a dime and will give you an opportunity for experimentation and growth.
4. Work On The Feedback
People rely on other people's feedback just as much as they rely on personal influence. In the United States, more than half of consumers use search engines to find information about a product or service before making the final purchase decision. The information that is considered most helpful in reviews includes product performance and purchaser satisfaction.
Review management is paramount, as it can help you understand your customers better and boost your brand image in the eyes of millions. How do you do that, though, considering that people leave reviews everywhere? Here are a few ideas:
Keep track of the most popular review sites. Regardless of the insurance niche you represent, it won't be hard to keep tabs on the most influential review sites, providing your potential clients with valuable information.
Do not ignore negative feedback. Respond to both positive and negative reviews, no matter the ratio between those, and make sure to thank people for sharing their genuine experiences with your product or service.
Avoid cut and paste responses. The best you can do is to respond to every single comment, at least before you have too many of them to handle individually. Do not make your clients feel neglected.
Motivate customers to leave reviews. Unless you have thousands of reviews already, every single piece of feedback counts, and the more detailed it is, the better. The easiest way to get more reviews is giveaways. You can reward, for example, the most helpful or insightful reviews, or just the ones you like the most.
5. Keep It All Together
In addition to the strategies mentioned above, there are dozens, if not hundreds, of approaches and tactics that you can use to fine-tune your marketing in the insurance field. The ultimate piece of advice, though, would be to take a step back and make sure that every piece of your puzzle fits together seamlessly, crafting a masterfully arranged picture of success.
Enjoy This Article? You May Also Like: