Though the metaverse is yet to be fully unveiled, through virtual reality and augmented reality technologies, companies and brands are swiftly taking claims in the digital world. Branding has been established in different forms through marketing in the metaverse as fast thinkers are grabbing virile opportunities. As the world explores the seemingly next possible phase of the future, it's important to take an early hold of the opportunity.
That said, Marketing in the metaverse is a double slingshot. While it is an investment in the future to secure a better place for your brand, it is also a strategic way to attract sales and a bountiful turnover in the physical business year.
Moreover, Microsoft, Meta ( formerly Facebook), Oculus, Gucci, Coca-Cola, and others have seized this opportunity. Won't you like to do the same?
Key Takeaways
In this digital dispensation, merging the physical and virtual world and the augmentation of reality provides lucrative possibilities. At the dawn of a previously unimaginable technology, there is a better initiative to spur brands on. Therefore, it is imperative to take a leap and key in.
The nature of some brands makes it easy for them to fit naturally in the virtual world. However, others need exceptional integration skills. Notwithstanding, this doesn't change the fact that there are treasure chests for brands in the metaverse. You can either go with the flow or sit back and watch.
Marketing in The Metaverse
Going beyond the universe, the future internet iteration culminates persistently shared 3D virtual spaces. Therefore, there has been a wide range of marketing experiments in the metaverse. These experiments are meant to determine how best to promote brands and sell goods.
Furthermore, digital marketing brands are looking for successful virtual marketing strategies in a digital tele-portable world. The virtual realm is an interactive replica of the real world where avatars work, shop, and live. Due to this, almost every real word business is set on a good foot already.
The metaverse supports trade, and people are already purchasing lands, NFTs, and other digital items. Also, the crypto world has taken advantage of blockchain tokens that power the metaverse and trade. By serving as a legal tender, tokens such as Axie infinity are gaining public attention. Hopefully, when in its full form, the metaverse will own its currency.
The Mobile Marketing Association and Culture Group wrote about the metaverse in their whitepaper. It goes thus: " shared virtual worlds that seamlessly blend applied game mechanics, Massive Interactive Live Events (MILE), blockchain-banked digital goods and virtual commerce." This apt description outlines lustrous branding and marketing opportunities in the metaverse.
The incorporation of marketing in the metaverse began earlier in the year. Early starters are already seeking to gain ground before brand virtual commerce opportunities have launched successful experiments. Moreover, the exploration of opportunities in the metaverse yields promising results.
How Brands Can Market Their Services in The Metaverse
Metaverse is a full package that draws all types of users and activities, including virtual commerce. As a result, purposeful real-time brands can bring their utilities in with or without modification. Brands with a populous fan base, in reality, are more likely to succeed. Thus, there is a need for bettering commercial and social relations.
It is advisable for traditional brands that believe in physical processes to broaden their spectrum. Therefore, all brands ought to partake in this simulation of reality as it has a big futuristic role to play in development. Moreover, from a futuristic view, customers are residing in the virtual realm.
Digital Goods for Metaverse Avatars
The metaverse is a virtual world where digital avatars represent humans. As such, these replicas have needs like the real users they represent. Going by this, any product that can be marketed to the users can be marketed to avatars also.
As a result, brands have indulged in creating digital goods that fit avatars' most basic and secondary needs. Ranging from real estate, clothes, edibles, etc. Houzz, a decor company, lets users make digital picture collections of their home equipment. This draws clients, and the company earns from every purchase.
Also, Gucci launched a digital collection via Roblox with Giphy and Zepeto. This provides an opportunity to style avatars in designers' clothing. However, you should know that digital goods are worth much more than their physical counterparts in the metaverse.
Furthermore, other brands like Balenciaga and Louis Vuitton offer digital assets to be bought in games. Balenciaga even took it a notch up to create its own game.
Collectibles and Non-Fungible Tokens (NFT)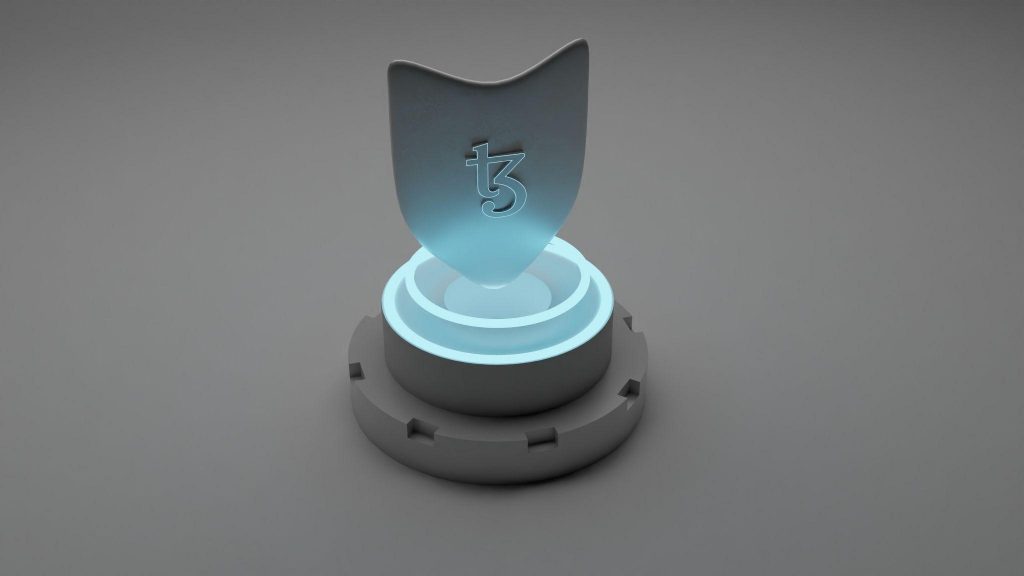 The metaverse is a universe that allows users to collect, invest, buy, sell and own properties as they please. Due to this, brands have jumped in and utilized this to create non-fungible tokens. Also, they render collectibles as a form of marketing in the metaverse.
The fact that art can be modified and put out for purchase to be recorded on a decentralized ledger is amazing. As a result, brands create assets and limited edition tokens worth millions of dollars to be purchased. The success in this is evident. July this year, the legendary soda brand coca-cola sold an NFT collection for the price of $575,000.
Another example is the Gucci garden experience which showcased their latest collection of clothes and goods. Also, they allow people to collect limited Gucci products. The brand made 286,000,000 Robux from the initial sale of collectibles. The key to this is interacting with the existing communities to create new items and immersive experiences for the audience.
Massive Interactive Live Events (MILE)
The metaverse facilitates user-generated content (UGC), so it can and is already used by brands and industries. Due to this, gaming and entertainment brands utilize the Golden feature, MILE, and use it to popularize themselves.
Furthermore, entertainers such as Ariana Grande and Travis Scott have performed in Fortnite. Lil Nas X also held a concert In Roblox that pulled millions of avatars, like the 02 concerts in Fortnite. Warner Bros also has an immersive replicator of the Washington Heights neighborhood as a way of promoting "In the Heights." Balenciaga also designed the Afterworld video game to launch its fall collection.
Being among the first to take the initiative would leave a remarkable long-lasting effect as metaverse superstars. Also, it'd draw dozens more listeners to them as they've marketed themselves through MILE by producing content for all. To this effect, brands now collaborate with Roblox metaverse and other metaverses.
Video Games
Brands are also collaborating with VR/AR video games on metaverse to gain exposure. To advertise services, they're late with the existent gaming community and its developers to blend their products in.
For instance, the fast-food brand Wendy's once sent a lookalike brand mascot into Fortnite. The mascot went to destroy freezers containing frozen beef in the game's food fight mode. The brand then advertised its supply of fresh, never frozen beef. This act grew the brand's popularity immensely.
Sentosa Island was replicated in Animal crossing by the Sentosa Development Corporation. They invited users to partake in virtual yoga and tour its attractions, and this strategy worked well. Therefore, partnering with gaming developers is an effective way of brand promotion on metaverse.
Conclusion
Overwhelming opportunities accompany the unveiling of the Metaverse in this era. Looking back at web1 and web2, we can confidently say that web3 is a place where brands, stakeholders, and everyone to be. Marketing in the metaverse has provided a chance for brands to be part of exponential expansion and growth.
Therefore, brands and companies should explore new ways of pushing their services to the fore through digital marketing on the web3. The sublime merge of a digital universe with the real world in real-time through VR technology produces positive impacts for brands.
Don't let the tons of opportunity lying there slip. Instead, be conscious of the fact that the metaverse is for all brands. Hop onto the virtual world and make the most of it.
As a digital marketer, if you would like to find out more experimenting ways to strategically use the metaverse as a marketing tool, or if you have any questions, please tell us in the comment section. We will get back to you shortly.
Enjoy this Article? You May Also Like: