Hey there, have you ever been looking for an article that talks about how to make money on TikTok? Do you want to make money by showing your talent to the world?
If yes, then you've come to the right place.
In this piece of writing, we'll analyze some of the creative methods through which you can make money on TikTok.
For starters, it's worth noting that TikTok wasn't originally created as a platform where people can make money. It was built around the idea of sharing videos and having a good time.
But then, just like most hobbies, TikTok has been monetized, and it has become quite popular for making money online. So, if you're creative, you can earn some money on the side.
Yeah, you got that right.
If you're looking to make money off your content as an influencer, then TikTok is one platform to consider.
For more clarity, Eitan Bernath considers TikTok as the "wild-west" among other established platforms like YouTube and Instagram.
The interest in how to make money from TikTok is increasing and for good reasons. There are also far more opportunities on TikTok than ever before.
Most importantly, TikTok is one of the world's most downloaded iPhone app, and as it exceeds 500 million monthly users, savvy brands are beginning to sit up and pay attention.
Even though it's a new platform, most TikTok influencers aren't starting from scratch when it comes to making money on TikTok. Other social media platforms have helped some influencers to understand which income stream works and which do not.
At the moment, TikTok influencers can use a range of monetization strategies, and that's what we'll be looking at in this article.
We don't want to dwell any more with the introduction, let's jump into the good stuff.
[et_bloom_inline optin_id="optin_20″]
HOW TO MAKE MONEY AS A TIKTOKER
When it comes to the subject of making money on social media platforms (like TikTok), a lot of people usually look for answers to questions like: can you earn money on TikTok and how to make money from TikTok.
Our clear answer to the question is, YES and we'll show you how.
That said, let's discuss some of the top ways to make money on TikTok:
1. INFLUENCER MARKETING ACTIVATIONS
TikTok is just like every other social media platform out there. If you're well-known on the platform, brands will notice and reach out to you for partnership in influencer promotions.
Yeah, you heard that right.
If you're getting tons of likes on each post and regular comments on your videos, then brands are more likely to follow and examine your activities.
You'll even be more noticeable by brands that sell products mostly used by your followers. For instance, if you're well known by the average female TikToker (anyone between 13 to 18 years), then you'll be more attractive to brands that sell products to teenage girls.
This is one of the best ways to make money on TikTok. In fact, some famous TikTok influencers earn around $50k to $150 for a successful brand partnership.
The success of influencer marketing depends largely on a brand and its influencers. They both need to talk with the same voice, and the influencer must have followers who are most likely to purchase the brand's products.
When an influencer marketing campaign is successful, influencers don't even need to do so much again. They can just use the brand's product in a video or talk naturally about the brand.
If the product sticks out, then your viewers will be upset and question your genuineness. The last thing you'd want for an influencer marketing parentship is the requirement to either upload a video made by someone else or even make a scripted video.
You also need to remember that the FTC regulations about influencer marketing also apply to TikTok accounts. It's necessary always to make it known whenever you're being paid to make a promotional post.
2. MERCHANDISING
This is another excellent way for TikTok influencers and content creators to make money on TikTok.
You can simply design your eCommerce shop and sell your merchandise to your audience.
Pretty great, right?
However, it's worth noting that this technique works better for those with a good support base on TikTok.
If you devote more time to this field, you'll grow to become a good marketer. That way, you can easily use your TikTok videos to create a brand and also sell the brand in the form of merchandise.
If you want to take this route, then you need to sell things that people like to use more. For instance, you can consider selling bracelets, bands, t-shirts, etc.
But then, the product doesn't necessarily have to be branded-related or merchandise material. You can decide to have your store, create your product, or market your online store on TikTok.
The very first step to selling your products is to build a community by engaging with your followers and making them feel special. You can also consider live streaming – because it's mostly useful in encouraging community feelings.
This option is beneficial because it doesn't restrict you to just a single platform. You can sell products on Shopify, Esty, or any other eCommerce platform.
Also, one more benefit is the liberty to choose your price and always increase it as your brand gets more popular.
You also need to remember that your followers don't visit TikTok to see advertisements. So, it's essential to make your promotional videos as attractive as possible though this is much easier to achieve in some niches than others.
For instance, if you're in the craft niche, then you can create educational videos on how your products are made.
You'll also get to receive a fixed percentage of sales made to anyone who followed your link. Though, this depends on the agreement you've made with the affiliate company.
Aside from that, you can also encourage people to follow your link by offering discount coupons.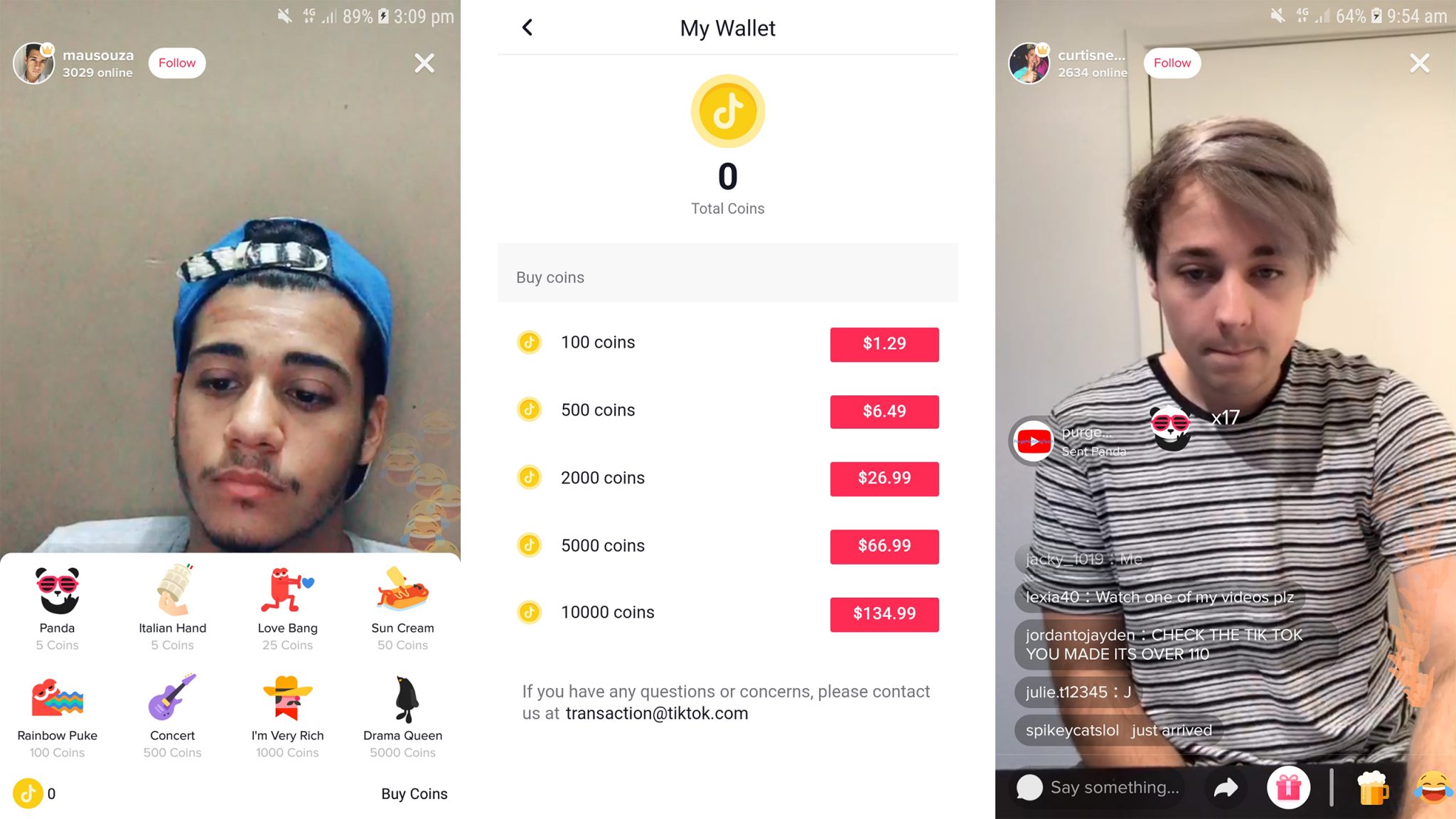 3. GIFTING
Before the existence of TikTok, Musical.ly was a live streaming platform that became very popular among people.
Musical.ly has changed its name to TikTok, but then its live-streaming features (aka Go Live) are still popular. If you want to live-stream, you need at least 1,000 followers.
A TikTok user can easily live-stream and communicate directly by chatting and interacting with thousands of users.
Also, your audience can donate coins (a virtual currency that everyone within the app can purchase with facial recognition or fingerprint ID). The coins purchased can subsequently be given to the influencer during the live-stream.
TikTok doesn't officially disclose the pricing of the coins for each region, but then every registered user can quickly check the updated rate on the app. Just navigate to "privacy and settings," click on "wallet," and then "recharge."
In the United States, the smallest package is priced at 99 cents for 100 coins.
Once the live-stream comes to an end and you've accumulated enough of these coins, you can collect 50% of the coins, trade it for real cash and then withdraw the corresponding dollar account.
The other 50% is split between the App Store/Google Play (depending on your platform) and TikTok.
4. EVENTS AND BRAND PARTNERSHIPS
Another way to earn money on TikTok is via events and brand partnerships. This can be achieved when companies and brands invite you as a special guest to participate in music festivals, events, or conferences.
The brands will usually pay you to perform on stage (singing or dancing), promote a brand, or even meet with their followers.
Although, the earnings depend on different factors like the activities requested by the brand before, during, and after the event, the influence of a TikTok influencer, and whether or not the brand is covering for certain expenses like flight and hotel.
5. CROSS PROMOTING ON OTHER SOCIAL MEDIA NETWORKS
This is an old video we created, but the content and message are everlasting!
This is one of the best ways to direct your viewers from one platform to another.
Most social media influencers that you see today also engage their followers on their social media networks.
If you're already an influencer on other social media platforms like Instagram, YouTube, or Twitter, you can leverage your fame on TikTok to promote your other ventures.
That way, you'd get to make full use of your viewers and also increase the number of shares and likes on your other work.
This gives you tons of opportunities for cross-promotion. For instance, you can build an audience for a potential live stream by sharing it on all your social networks.
Likewise, you can create highlight videos on TikTok and later upload it on your YouTube channel.
The average people use three social media applications often, and one of these might be TikTok.
Although, there are a large number of people who don't use TikTok.
When you cross-promote your TikTok activities and merchandize on other social media networks, you'll get to expand your overall audience. This will also affect your potential spending market.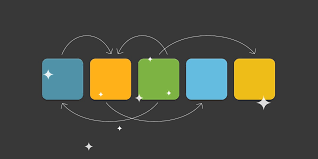 HOW TO CROSS PROMOTE ON TIKTOK
Here are some of the best ways to cross-promote on other social media networks aside TikTok:
Use the same handles across all the social media platforms
Ensure that all the platforms are regularly updated
Engage with your audience on all the platforms
Always upload valuable, exclusive and new content on the social media networks
Plug the social media platforms at the end of your TikTok videos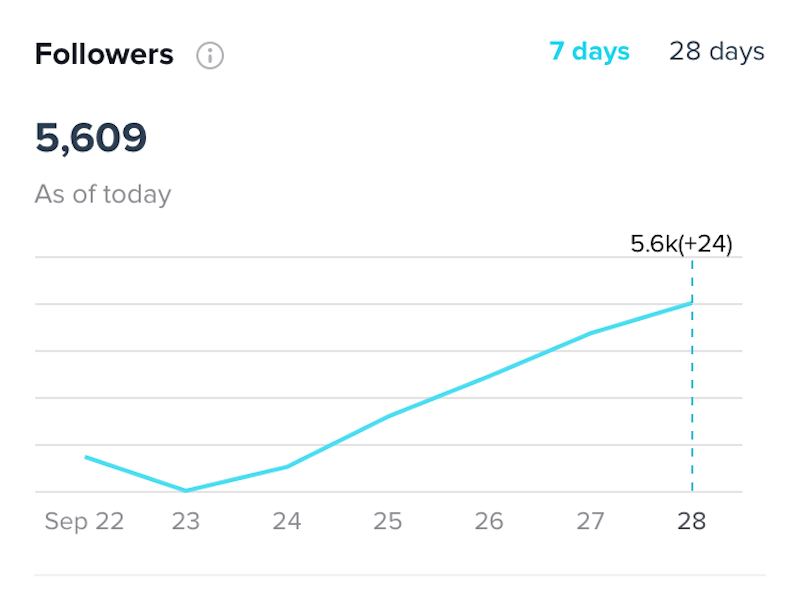 6. GROWING ACCOUNTS AND SELLING THEM
Some people make money on TikTok by creating accounts, developing the accounts, and selling them eventually.
Though, this method is prevalent in the product and eCommerce space.
Just as it's on Instagram, you'll have to select a niche and then create great content meant to entice your target audience.
Some persons in this space are already growing their TikTok accounts around a specific interest. It's typically a niche topic, and they may not even happen anything to sell.
But once established on TikTok, such individuals will reach out to brands in that niche and sell the TikTok account to them.
This is one of the legit ways that people make money on TikTok.
The good news for brands is that once they purchase the TikTok account, it becomes quite easier to sell their products from there.
So, if you love to TikTok and you want to grow a dedicated following around a specific topic, you can go for it and then get in touch with brands that'll love to access your followers and sell the account to them.
7. TIKTOK ADS
If you still ask us to recommend another way to make money on TikTok, then we'll recommend TikTok ads.
Just like Instagram and Facebook ads, you can sign up for TikTok ads to access their ads platform.
If you've ever run paid traffic before, then this process will be self-explanatory. Also, if your market is on TikTok, then you can consider dedicating some budgets for the creation of ads.
After all, it's essential to experiment and see what happens. Who knows, you might get to sell more of your products on TikTok.
8. CONSULTING
The last option on how to make money on TikTok is consulting. It applies to TikTok professionals or those who can help brands to get thousands of views on their video.
It's a good way to leverage your skill from TikTok and help people who want to either be famous or creators on TikTok. When you work as a consultant, you'll help to boost their strategy and also increase the visibility of their video.
Though, you need to have substantial experience and knowledge of this before you can offer it as a service. But then, once you're able to get the understanding, people will pay to have your experience and brain on their account.
Thus, allowing you to make money on TikTok.
If you're also able to get any influencer agreements or deals, you can even negotiate a cut or percentage of that deal because you helped them to become famous on TikTok.
CONCLUSION
In this article, we discussed how to make money from TikTok.
If you're hardworking, creative and you follow the methods outlined in this article, nothing can stop you from making money on TikTok.
But then, if you resort to cheap tactics like buying fake followers, you might not be able to become famous or even make money on TikTok.
Do you have any friend or family member who has been asking questions like: can we earn money from TikTok?
You can simply hand over this article to them, and we bet they'll thank you later.
We hope you found this article about how to make money on TikTok interesting.
Now, it's time to put your best TikTok videos on and get the money rolling in.
What are your thoughts? Do you have other creative ideas to add to our list? How can someone make money from TikTok? You can sound off your views in the comments section below.