Local Search Engine Optimization is an incredibly powerful digital marketing strategy. A high percentage of search engine users look for businesses or services that are in their local area.
In 2019 and beyond, Local SEO is a term that you should not only become familiar with but be able to implement if you want your business to be relevant.
Having a strong Local SEO presence puts your business in front of highly targeted potential customers. When it comes to search engine optimization, Local SEO should be a primary contributor to your search engine rankings.
Just below we are going to go over a fully comprehensive Local SEO Checklist, these tips are still relevant for 2020 and beyond. Check out what SEO tips you can start implementing now!
What is Local SEO?
Local SEO is very similar to national SEO, in that its a process of manipulating the Google search algorithm to display your business at the top of local SERP's.
Search Engine Optimization has a multitude of ranking factors both on a national level as well as a local level. However, the two can be very different. The goal of Local SEO is to attract organic traffic that is active in your business's local area. Hence the name Local SEO.
Let's break down some of the most important ranking factors for Local SEO below.

1. Optimizing with Google My Business
Google My Businesses (GMB) is a free and easy-to-use tool for businesses and organizations to manage their online presence across the search engine.
This is a highly important ranking factor because Google must verify all information about your business. Ensuring that the content they are displaying is both up to date and correct. By verifying and editing your business information, you can both help customers find you and tell them the story of your business.
To ensure your fully optimizing for GMB, you'll want to create and verify your business information with Google. Utilize Google posts, customer reviews, and respond to customer questions in a timely manner.
Since Google displays all of this information on your GMB profile in the search results. The more contact information you can display the better. You want local users to be able to reach your business with ease.
2. Improve Internal Linking
Creating a plethora of Internal Links is extremely effective for Search Engine Optimization. You may be asking yourself "Well how does this help gain organic traffic?"
Internal linking creates a virtual structure within your website which will allow active users, as well as Google representatives, to have fluid movements through your website. In addition, internal linking will assist with:
Internal Website Navigation
Information & Website Hierarchy
Distribution of Domain and Page Authority
These are just some of the benefits of internal linking. When you have a fluid website that is easy to navigate and has appropriate internal linking. You can capture the attention of a user for a vastly greater amount of time because they will be jumping from page to page reading your content. This will ultimately increase your average session time which is a highly important SEO ranking factor.
Alternatively, find out how to rank fast on google without using backlinks.
3. Optimize Keywords for Voice
It's obvious that Voice technology is slowly becoming more of an integral part of the everyday life of consumers. With Alexa, Google Home, Siri, etc. the need for optimization of keywords to fit conversational tone is imperative.
Currently, when consumers are looking for new products they search for keywords that describe the item or solution they are looking for. With this, marketers have optimized product listings and content to match these keywords.
However, with the implementation of voice consumers will be searching for items based on long-tail keywords. These keywords will be more conversational and quite potentially brand dominated.
For example, users using voice would search for "what's the best wine stain remover for denim pants?" as opposed to "win stain remover".
Additionally, there are some products that have completely dominated the industry i.e. instead of asking for "glass cleaner" most U.S. consumers ask for "Windex". Thus causing a high percentage of the glass cleaner market to have no chance of persuading the consumer otherwise.
4. Views, Reviews, & Shares
If you really want to dominate the Local SEO market for your industry, one of the best strategies is to increase the amount of internet buzz about your business/brand.
What exactly do we mean by buzz?
Well, Google is keeping track of a wide variety of KPI's in order to determine the rankings for SERP's. However, major determining factors are reviews, customer feedback, customer service, etc. It's within google's best interest to provide the most qualified and the most liked business in the area.
The intuition behind this is simple if your business gets a lot of positive reviews and feedback. Then people that go there must leave happy and satisfied, no matter what industry you're in. This is exactly why it's a major determining factor for rank on local keywords.
Therefore if you want to start ranking higher for competitive local keywords. You need to start increasing the overall amount of reviews your business has. Whether it be on GMB or other social platforms, Google will still keep track because they crawl on those platforms for information. However, you will see the fastest and best results with reviews on your GMB account.
5. Meta, Title Tags, URL's and More
Appearance are everything on the web. When your website has a clean body it will appear less intimidating and spammy. Thereby, increasing the amount of Organic Traffic that you can attain through Local Searches.

Meta Description
The Meta Description is the short summary of the page that is displayed in the Search Results Page. When trying to rank for Local SEO it is imperative that the content displayed has Local SEO Keywords. However, do not try to perform keyword stuffing this will actually hurt your Local SEO ranking. Performing keyword stuffing signals to google that the content could be spam or manipulation of the algorithm. Thus, causing them to rank your content lower for Local Search Results.
Title Tags
In the same fashion that subject lines are the captivating factor of email marketing. Title tags play an attention-grabbing role in search engines. Additionally, it carries the same importance for keyword ranking as product titles on Amazon.
The Title Tag is essentially just the title you specify for a page. This is going to be what actually shows up in the Search Engine Results Page (SERP) and what potential leads view first. It's important that you make your title approachable and concise.
Your title should reflect the keywords that you are trying to rank for. It's a common rule of thumb to place the keywords you wish to rank for at the beginning of the title. It's been known to increase search engine rankings.
Although you should try to stuff every competitive keyword into your title, you should not come across spammy. Google ranks pages based on the quality of the content on the page as well. Your title should reflect the value you're trying to bring to the potential viewer by providing this content.
Clean URLs
Ever see those URLs that have a ton of random letters, numbers, and punctuation in them? To the average internet user, these URLs look spammy or intimidating. Two things that you don't want for your URL!
When it comes to creating the URL, try to have it mimic the Title Tag or relate to the content on the website page. This will inform the local users what they are about to see before they click on the link.
For those that cannot get a clean looking URL, we suggest using Bitly as your URL shortener.
Multimedia
When it comes to creating captivating content with value on your website, having a variety of media will greatly increase your Local SEO. Nowadays, internet users live in a fast past and visual lifestyle. Meaning a high percentage of users are visual learners because of this the use of video, images, gifs, etc. can bring life to your content and help retain more visual users.
In addition, visual media is gaining a significant amount of traction recently in the digital world. Youtube has become the second largest search engine.
Now, this could be due to the fact that Google purchased Youtube. However, a major contributing factor stems back to the visual learners and the shift away from mainstream television. It's without question that a large percentage of consumers, watch Youtube influencers, Originals, Channels and Series. Therefore, incorporating a strong Local SEO strategy on Youtube can pay dividends for your brand or business and increase rankings!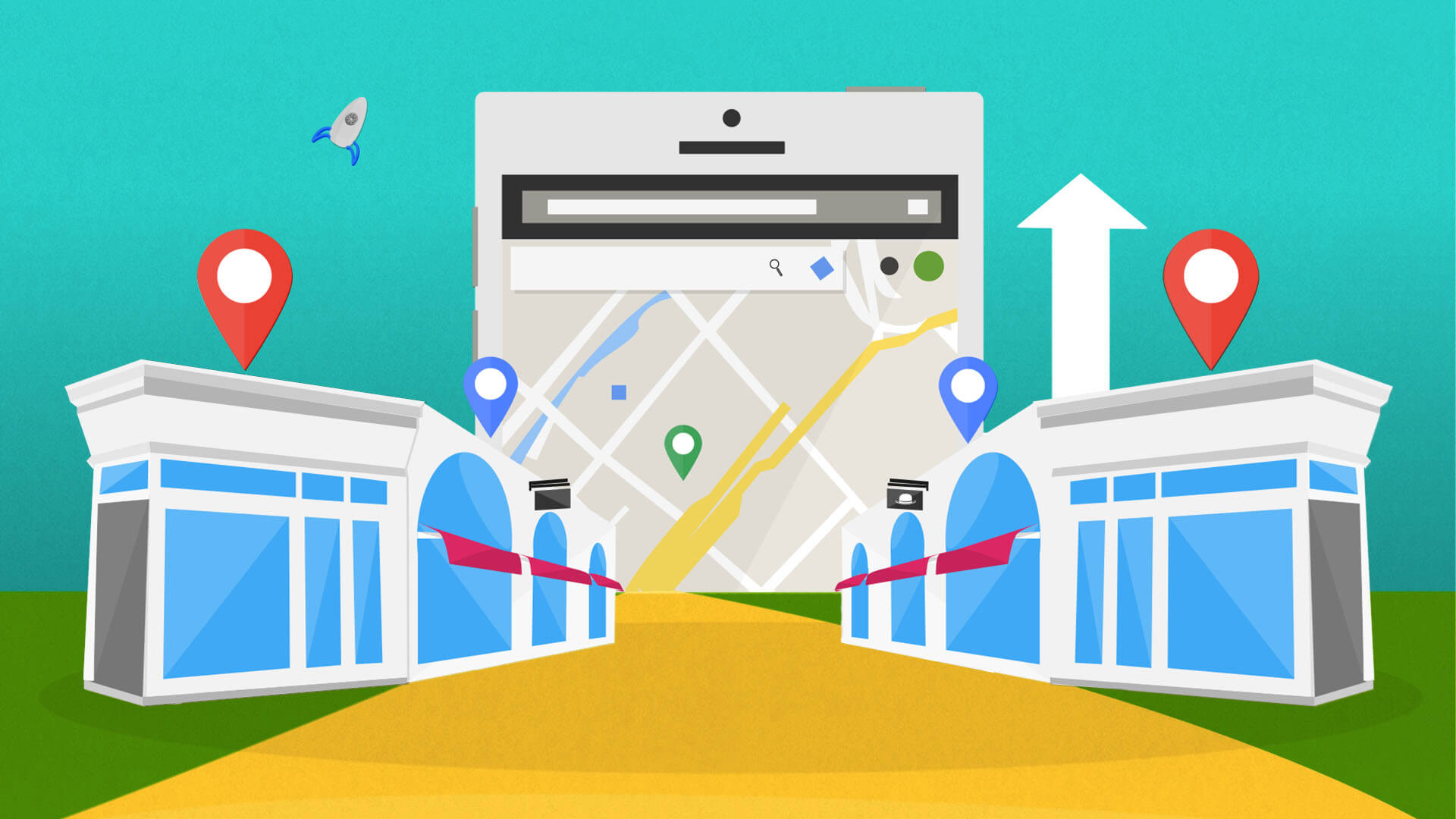 Directory Submissions
Now that you have an understanding of how to implement Local SEO for Google. Let's dive into the power of Directories and how they can greatly assist your Local SEO ranking.
Name, Address, Phone Number (NAP)
NAP is imperative for Local SEO. This ranking factor not only enables digital users to contact your business with a rudimentary understanding of who you are. But it also signals to directories some basic information when displaying your business on their sites. If you have not already implemented this, you should do so immediately. It takes little to no time to set up and can greatly benefit your local search rankings.
Connection with Directories
Google should not be the only place your business information is located. Google actually crawls many major directories for local listings, reviews and so much more! Bright Local has actually compiled a list of the Top 50 Directories. The one thing to pay attention to when signing up for all these directories is consistency. Having differing NAP across these directories will cause Google to classify the information as different entities. Thereby, hurting your overall Local SEO ranking.
Summary
This is going to wrap up the 2018 Local SEO Checklist. Utilize all these tools and put them into practice on your website. Relevance to local areas is highly effective when offering a service or simply trying to raise brand awareness. People are constantly looking for local businesses in their area to assists them. By implementing all these strategies you will be able to ensure that your digital presence will have the best chances of ranking as high as possible across all Search Engines.