Some quotes from successful entrepreneurs.
"Life is too short to hang out with people
Who aren't resourceful." ~ Jeff Bezos
 "Your most unhappy customers …
Are your greatest source of learning." ~ Bill Gates
 What else can be a better way to start an article? Which is clearly about the powerful lessons that only successful entrepreneurs can impart. For, self-made individuals will impart life lessons that no businessman, teacher, or politician, will ever be able to tell you.
This article here is replete with some of the valuable lessons; that those famous individuals had to share. Scroll down to read an elucidated version of the same.
The 6 Powerful Lessons From Successful Entrepreneurs
"A winner is a dreamer…
Who never gives up." ~ Nelson Mandela
Before you move forward, let me tell you that entrepreneurship requires cut-throat dedication and mental strength. You cannot be a part of this extremely long & arduous process if you do not have that valor in you.
Here's presenting the 6 best lessons that any successful entrepreneur will give you.
1. You Should Always Learn To Embrace Failure
The first lesson that you need to follow.
Every entrepreneurial enterprise is brimming with instances of both success & failure. While these are the major ones. But if you look underneath these umbrella terms, there resides a few other minor feelings- self-doubt, personal satisfaction, anxiety, overwhelmed, etc.
Your goal is to not let these things affect you. One day might be a bad day, but it is up to you to decide whether you will let that one thing ruin the rest of your efforts.
Failure is only an obvious thing when you're experimenting with a new business idea. Very few people, in fact, have achieved success with a single attempt.
It is a trial-and-error method.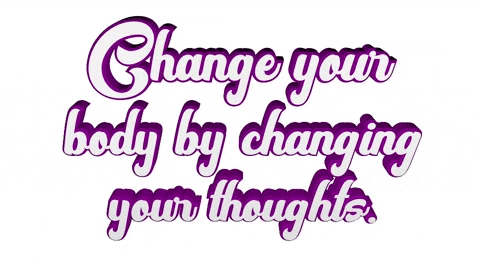 2. Think Ahead Of Time
Your second lesson, as a newcomer to the industry.
In order to be a successful entrepreneur, it is compulsory for you to think ahead of time. Lest, you will be running much behind. With so many entrepreneurial ventures competing with each other, you have to plan your business strategy, thinking about the long-term.
3. Make Sure To Be In The  Company Of Right People
The third lesson is coming your way.
Associating with the right kind of people; is really important when you're setting off on a new journey. After all, building a business from scratch is no joke, and it is also good to have connections that can help you with resources.
You have to choose your company wisely. You cannot be just partying out with friends. Instead, hang out with friends who you think will be able to provide you with the necessary resources for your entrepreneurial venture. Read Also: Money Outlined, The Global Magazine, 7Best Things, Rsl Online
Even ideas or words of wisdom- act as resources.
4. You Cannot Be Afraid To Take Risks
Here's providing you with the fourth lesson from successful entrepreneurs.
There is a tremendous amount of pressure and risk involved, every time you're trying something new. While it is inevitable. Therefore, you have to be prepared for the risk factors involved with the strategy.
For instance, when a chef creates his signature dish, he is aware of the risk involved with it. The risk of people not liking the dish, loss of money, resources and efforts, etc. But he still goes for it.
5. Always Look For New Challenges And Opportunities
The fifth lesson of successful entrepreneurs and one of the major ones.
As an entrepreneur, you have to look out for every new opportunity and challenge that comes your way. How else will you grow?
These challenges help us polish our expertise and develop new skills. The rule is to go for it. Know More: Smart Business Daily, Finance Team, Okay Magazine, Big Jar News
6. Remember Change Is The Only Constant: Be Prepared When It Comes
Last but not least, you should be open to change.
You cannot avoid change, as it is the way of the world. Therefore, you have to adapt your business accordingly. You cannot be all stubborn, here.
Imagine the condition of the business owners who have been foolishly stubborn to try out online platforms, in terms of expanding their business. At a time when the whole world is adapting their business to the online world.
Don't you think this is a rather foolish move?
Conclusion
Feeling motivated, are you? I sure do.
In this article here, I've tried to squeeze in some valuable suggestions or advice that established entrepreneurs intend to give to newcomers. If you are an aspiring entrepreneur, this article is for you.
And, if you happen to be one of those famous personalities- then point out one of the lessons from successful entrepreneurs that we might have missed out on. In the comments section below.
We'd love to hear back from you.
Author Bio:
Anna Smith is a passionate blogger. She loves to share her thoughts, ideas, and experiences with the world through blogging. Anna Smith is associated with OnlineMarketingTools, ContentRally, RealWealthBusiness, MashumMollah & OnlineNewsBuzz
Enjoy This Article? You May Also Like: