Instagram has been rolling out features all year. Over the past months, we have seen some big changes on the platform. Instagram Updates like the New Explore Page, Shoppable Feeds, IGTV, Spotify Story Widget, Anti-Bully Comment Feature, and so much more! However, Instagram is not done with their updates in 2018 there is still much more to come. In the most recent updates, Instagram has been doing significant changes to increase the number of businesses & brands on the platform. Let's dive into all the details down below!
Instagram Verification Badge Request
The long sought-after Instagram Verification Badge is now going to be available for request by users! In an attempt to reduce the number of fake accounts, copycats, & other plagiarized accounts Instagram is making it easier for influencers, businesses & brands to get verified. The big blue check mark has been a sign of elite status on Instagram for a long time.
Users will now be able to request verification by Instagram in the settings of their account. Instagram will require some personal information in order to verify your identity. The approval process can take anywhere from a week to several weeks. Instagram is going through millions of request every day.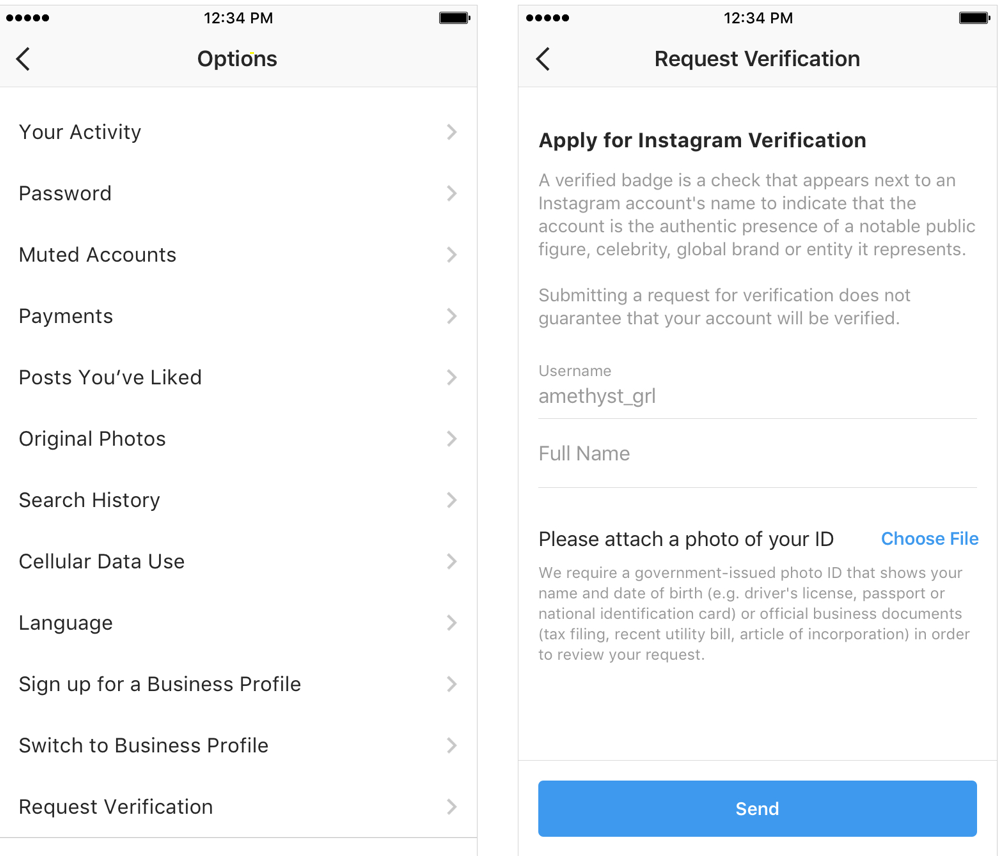 Instagram Co-Founder Mike Krieger wrote:
"We will review every verification requests to confirm the authenticity, uniqueness, completeness, and notability of each account.
Submitting a request for verification does not guarantee that your account will be verified.
Once your request has been reviewed, you will receive a notification confirming or declining your request in the notifications tab.
Instagram will never request payment for verification or reach out to ask you to confirm your verification."
Becoming verified on Instagram is going to be huge for so users out there. Although social media brings millions of individuals together in one place, it also brings thousands of people looking to steal or piggyback of others success. The ability to become verified is going to increase awareness for original & authentic accounts while reducing the exposure for copycats.
Increased Instagram Security
Due to the amount of revenue, value & influence that certain Instagram accounts have, makes them primary targets for hackers. Instagram has always done their best to protect accounts and the information of their users. They are simply taking it one step further to give users an even larger sense of security.
Two-Step Authentication is now available for use on Instagram. Accounts will be able to add another level of security to their Instagram account when trying to log in. This is going to drastically reduce the possibility of hacking. Soon, you will be able to use third party applications like Google Authenticator or Duo Mobile. Two-Step Authentication requires users to enter a unique code when logging in, typically a string of random digits that is received by SMS.
Adding Two-Step Authentication to your Instagram account is easy!
Step 1: Log in to your Instagram account and navigate to Settings
Step 2: Navigate to Privacy & Security
Step 3: Turn On Two Factor Authentication
Users will now be prompted to enter the unique code that will be sent to the account owners phone number when trying to log in to the account.
Public User Information
Instagram is pushing to increase the authenticity & transparency of their platform. With the new "about this account" feature users can see public information about the Instagram account such as:
when you joined Instagram
in which country your account is located
other accounts you  share followers with
if you changed your business name in the last year and
any ads that your account is currently running
Nametags Are Here!
Instagram has been none to share some of Snapchat's features on their platform. The introduction of Instagram Stories practically overshadowed Snapchat. Instagram is taking another feature from their competitor Nametags. In the same fashion that friends can follow one another on Snapchat by scanning the profile card. Instagram users will now be able to create an Instagram Nametag that allows others to scan and follow your account. Users can customize their nametag anyway they like and make it unique to them!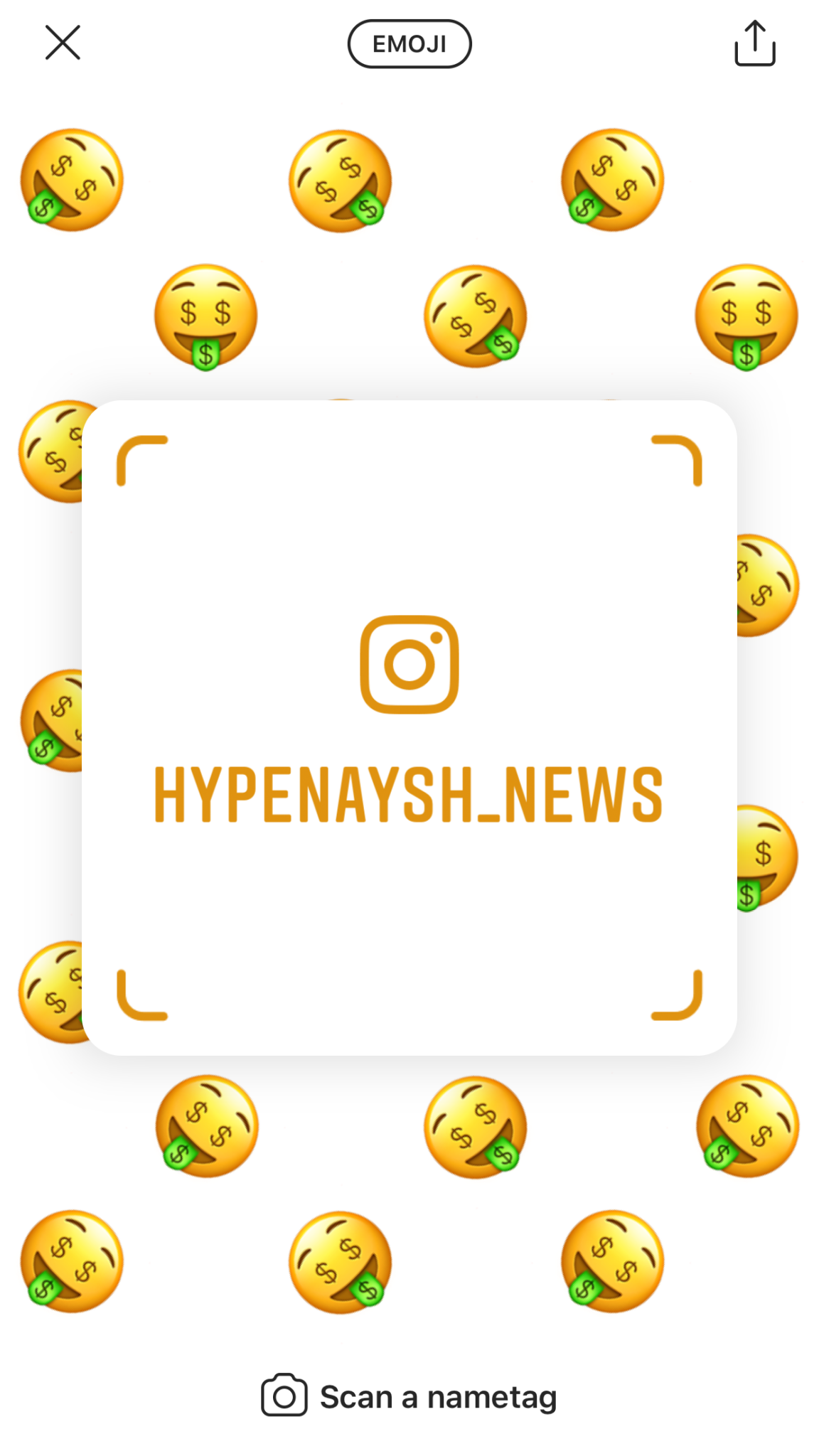 Is this new feature a push to get more users using Instagram DMs & Stories like their competitor Snapchat. Although still in the shadow of Instagram, Snapchat remains a key source of communication for the millennials and younger generations. Instagram could be making moves to wipe the competitor out completely.
Explore Shopping Page
Instagram has done a full remodel of their Explore Page, they are categorizing content into major niches and showcasing more influencer content. That's not all, in a push to drive more eCommerce on their platform Instagram is creating a Shop Tab on the Explore Page.
The Shop Tab will be made up of products from brands the account already follows and some choices Instagram thinks they will like. This new marketplace on the Explore page is going to bring in some serious revenue in ad spend for hungry businesses looking to get in front of users.
Conclusion
Over the past year, Instagram has been making great strides to evolve the platform to be more user and business friendly. The most recent updates have had a significant focus on creating a marketplace on Instagram. The social media platform is hungry for more brands to be on their platform selling goods to their users. Instagram is slowly evolving into another Facebook, this could be the reason why so many of the original Instagram employees have left the business after Facebook's acquisition.
What do you guys think this push for a social marketplace on Instagram is going to do to the platform? Let us know what you think in the comment section below!