Ever asked yourself questions like what are Instagram threads, and how do they work?
If yes, then you're in the right place.
In this article, we'll talk about what Instagram Threads are and how they work.
We'll like to begin by asking you this question: what will it look like if Instagram could tell your close friends that you're working, on the move, home, or you might want to hang out?
Would that be interesting?
Well, that's the idea behind Instagram Threads.
Facebook (owners of social media platforms like WhatsApp, Messenger, and Instagram) has created another fantastic way to connect with your friends.
Instagram Threads is a messaging app designed solely for the sharing of videos, photos, and text between close friends.
The new app was designed to help you stay in touch with friends in your inner circle, and it has several attractive features like the ability to create real-time Status and inform your friends about what you're up to.
Kevin Systrom (Instagram's former CEO and Co-founder) once said at a conference in 2013 that Instagram was created so that people can capture and share the world's beautiful moments.
At least, that's certainly how it used to be. But with the launch of Instagram Threads, Instagram seems to be navigating towards the exact opposite direction. A direction that favors interpersonal and localized communication over global dissemination.
In their announcement of Threads, Instagram mentioned that they had introduced many ways for people to share visuals and also communicate with people they care about.
But they saw the need for a smaller circle of friends to be more connected throughout the day. That way, friends can get to communicate their feelings and what they're doing through videos and photos.
That's what led to the invention of Threads. Indeed, Instagram Threads is going to be a game-changer.
Now, we'll give a little introduction to Instagram threads.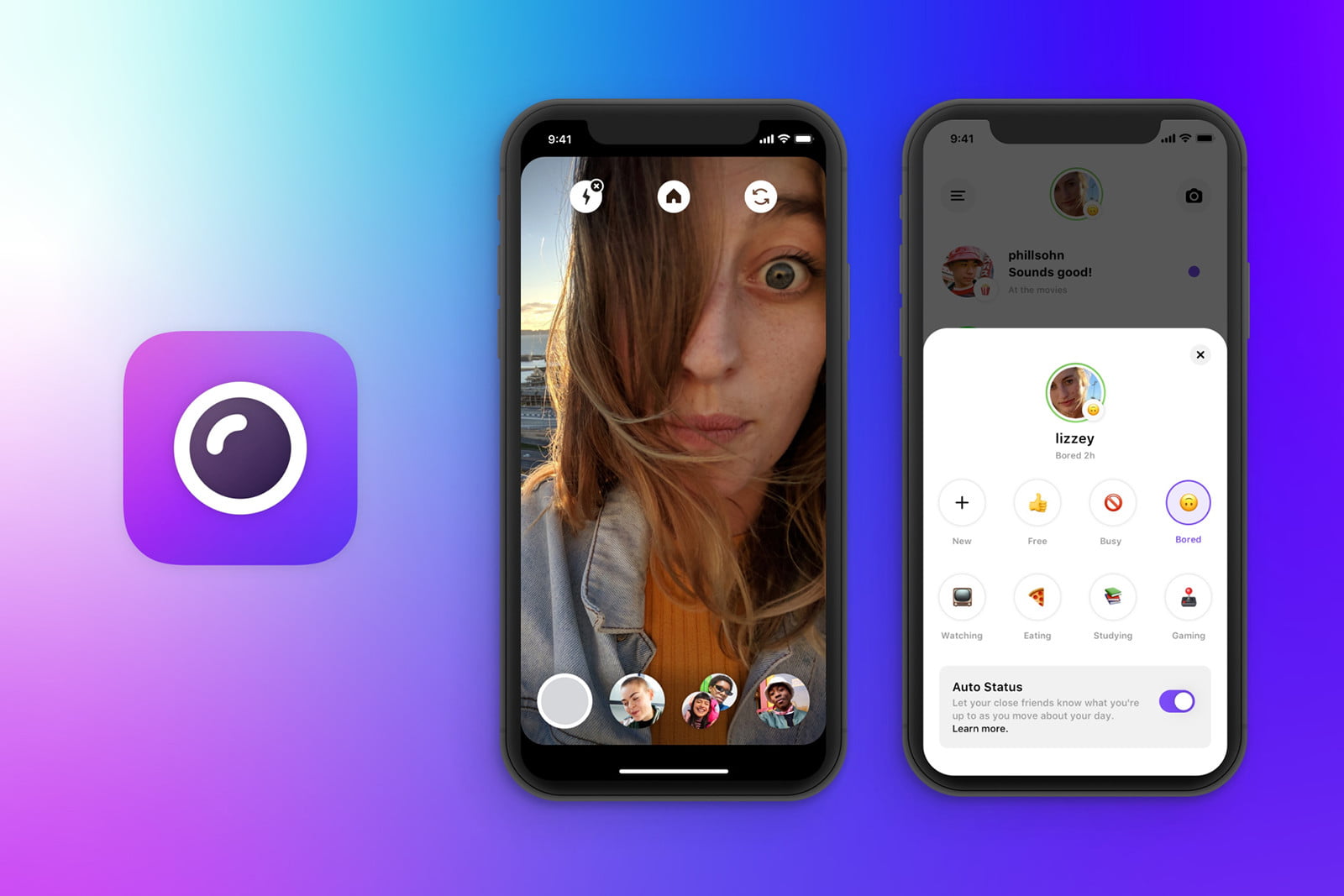 WHAT ARE INSTAGRAM THREADS?
Instagram Threads is a stand-alone and camera-first messaging application that's designed to make it easier for close friends to communicate.
It's a messaging app that lets you privately and secretly share videos and photos with specific friends on Instagram.
Instagram Threads offers persistent connection, and according to Robby Stein, the app was designed with the following priorities:
The ability to completely control who can reach you.
Ability to have more of a connection through the day, even if you don't have the time to chat actively
The ability to easily access the group of people you message the most
Just like Snapchat, Threads opens the camera, and it provides quick, secure options for sending video, photo, or text updates to a group of friends.
Your contacts on Threads are defined by your list of close friends on Instagram. That way, you can easily connect with people in your inner circle.
All the messages sent via Instagram Threads appear in both the Threads app and in your Instagram DMs. So, you can quickly get all your friends across to Threads straight away.
According to Instagram, Threads is designed for more intimate, private, and specific communication. Threads is another messaging app, and it comes with all the measuring features of a typical messaging app.
In addition to that, Threads has Status and Auto Status features. You can use the Status feature to manually set an away message that will tell close friends what you're up to.
In the same vein, Threads uses the Auto Status feature to select an emoji based on your accelerometer, location, phone battery level, etc.
Now, we'll talk about how Instagram Threads work.
THE WORKING PRINCIPLES BEHIND INSTAGRAM THREADS
Just like we stated before, you can use Threads to share text, videos, photos, and stories with your closest friends on Instagram, and you have complete control over who can reach you.
When you open the app, it'll ask you to select your close friends. You can easily tap next to your friends' names to either remove or add someone to your friend list.
If you haven't set up a friend list, then you can do that from Threads when you download the app.
You can view Threads as an extension of Instagram's Close Friend functionality. More like a unique and special DM Inbox that contains only your preferred friends.
Rather than constantly checking Instagram, where you might even be discouraged by other irrelevant messages, Threads allows you only to respond to message in no time.
With Threads, you get special notifications that are separate from Instagram.
According to Instagram, you can create your Status, choose from a suggested status, or even turn on the Auto Status.
You can click this link for more information about Thread's privacy control.
That said, we'll now talk about the three fundamental parts of the Threads app: Camera, Status Screen, and Inbox.
CAMERA:
As soon as you open the Threads app, the camera is the default screen that you'll see.
From there, you can take videos or photos. Also, the camera doesn't have filters, but it has shortcuts to your close friends.
So, you can always pin your friends' profile picture at the bottom of the camera screen.
Afterward, you can easily send them pictures by tapping their photos and swiping up to send.
Additionally, you can also save the videos or photos you take using Threads to your phone's gallery or camera roll.
STATUS SCREEN:
Status Screen is also one of the fundamental parts of Threads. To create a status screen, you can select an emoji, type a status then specify how long you want the Status to be displayed. You can choose anything between 1 to 4 hours.
In addition to the Status Screen, there's also an Auto Status which update your status all day long. For instance, the Auto Status screen might use your location to inform your friends that you're "on the move," or perhaps "at the cafe."
What this means is that Instagram is passively requesting for your network, movements, location, and even battery level. But then, it promises never to store your location.
Also, your Status can only be seen by your close friends in Threads.
INBOX:
Inbox is your direct message from Instagram. But then, in Threads, you'll only get to see conversations only from your close friends.
Threads also feature group chats, as well. You can add as many of your close friends as you want to a group chat.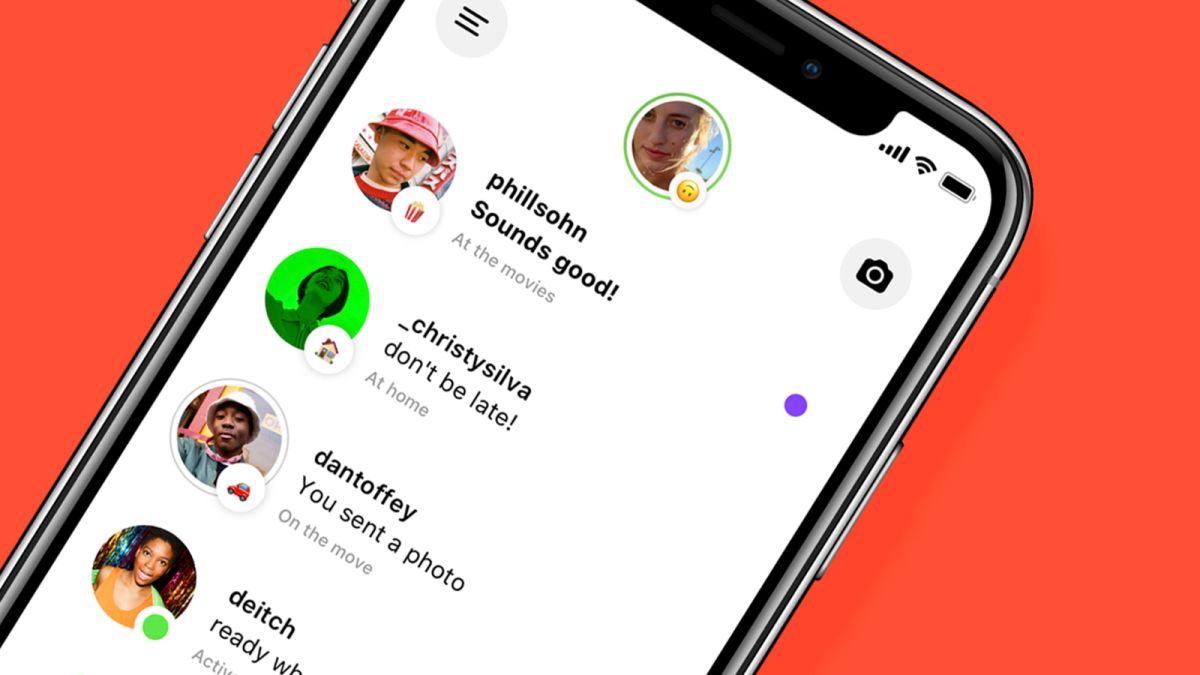 HOW TO ADD PEOPLE AS CLOSE FRIENDS ON INSTAGRAM THREADS
Typically, Threads works well with your close friends on Instagram.
If you don't have a list yet, then you can properly set up after downloading the app.
Here's how to do that:
Open Threads
Once the camera is up, tap home at the top
Tap the "Hamburger" menu that's located in the top left of your screen
Select "Close Friends"
You can add or remove friends to and from your close friends' list
Afterward, select done.
If you want to create a close friend list on Instagram, here are the steps to follow:
Open Instagram
Select the profile icon that's situated at the bottom right of your screen
Tap the "Hamburger" menu that's located in the top left of your screen
Select "Close Friends"
You can add friends to your close friends' list
You can also use the "Search functionality to search for a friend
After you've finished adding people to your list, tap done.
AMAZING FEATURES/THINGS YOU NEED TO KNOW ABOUT INSTAGRAM THREADS
INSTAGRAM THREADS IS ONLY MEANT FOR THOSE YOU CARE ABOUT
According to Instagram, it's only people that you care about that can reach you on Instagram Threads.
Strangers, frenemies, acquaintances, and colleagues will not be able to reach out to you on the app.
Furthermore, you can also decide to send messages to all those in your friends' list, a sub-group on the list, or just one person.
Instagram Threads cuts through the crowd and makes it possible for you to keep in touch with your close friends.
PASSIVE SHARING WITH AUTO STATUS
We've stated earlier that Threads support Status and Auto Status update. With Status, you can easily select an emoji as your away message for about 1 to 4 hours.
You can either define a custom emoji from the full range of emoji or select a premade emoji. The emoji will allow you to pass across messages like "I am free, I am busy, or perhaps, I am studying."
Meanwhile, Instagram uses Auto Status and data signals to select an emoji that matches your location to precise places like work, home, bars, cafes, and more.
It can also use your accelerometer to know if you're driving or biking. Additionally, it uses your battery levels to know if you're currently charging or low on juice.
Want to know why Instagram is interested in knowing your battery levels?
It's generally assumed that anyone charging his/her phone might not be close to it or even unable to respond on time. Some people don't also attend to messages when their phone battery is low.
CLOSE FRIENDS ONLY
Generally, social media networks have an unavoidable problem.
It's possible that out of courtesy or coincidence, you've added many people on your network. Thus, filling your app with people whose messages you don't always want and whose content you don't care about.
Facebook is a home for everything, from acquittances to family to bosses, so many people aren't motivated to share too much. Some even disregard any notification they get on the app.
Instagram is trying to change that narrative with Threads.
In Threads, the only entries in your Inbox are your circle of close friends. Fortunately, you can select those to be on the friend's list.
So, once you send a message, you'd be sure that only those on the list can view it.
When you open Instagram Threads, a camera will show up, and at the bottom are camera shortcuts that display your friend's faces.
If you want to send a photo or video, simply tap on the intended friends' faces and send. That's all.
Instagram Threads is focused on speed, and it doesn't have augmented reality masks or filters.
You can access your Inbox by swiping up from the camera. There you can send camera roll content, GIFs, and more.
Gladly, you'd not get to find unsolicited messages, and only your most preferred people stay on the list.
YOU CAN STILL REACH OUT TO CLOSE FRIENDS WHO HAVEN'T DOWNLOADED INSTAGRAM THREADS
Interestingly, all your conversations (videos, photos, stories, and messages) will show up in both Instagram DM and Threads.
So, even if you're sending messages from Instagram Threads, your friends who don't have Threads can still access it from their Instagram account.
In the same vein, these same friends can still send you a message from their Instagram account, and you'll access it from Threads.
If these two scenarios are possible, why have two separate apps, then?
Well, it seems like the invention of Instagram Threads is closely tied to Facebook's goal on driving "meaningful interactions." With Threads, you're in complete control of who can reach you.
Also, the notification from the app will come from people who you care about.
CONCLUSION
Just a recap of what we covered in this article.
We talked about what Instagram Threads are, the working principles behind the app, and how to add close friends on Threads.
We then went further to talk about certain amazing features and things you need to know about Instagram Threads.
Indeed, Instagram Threads is one great tool that you can use to always keep in touch with close friends and besties.
It's an app that'll make you feel close to people who matter the most in your life.
What do you think about Instagram Threads? Do you have any observations or contributions? Please share your views in the comment section below.