One of the best ways to keep your Instagram followers informed and entertained is through Instagram stories. Do you know that you can take advantage of Instagram stories to drive massive traffic to your landing or product page? By adding links to your Instagram stories you can drive tremendous website traffic, engagement, & more to any URL you desire. Instagram is constantly evolving and it has grown to become one of the most famous and important social media platforms in the world.
Here's the ultimate guide to Instagram story links. 
What are Instagram Story Links?
Instagram story links are simply the links embedded in Instagram stories. This feature allows users to insert links or URLs into their video or picture stories. When a link is added to IG stories, the link appears at the bottom of the story with the 'See more' phrase.
Followers who view the stories can simply swipe up, and they'll be redirected to the linked web page. 
Interesting, right?
Sadly, not all Instagram users have access to this amazing feature. There are some conditions to be met before you can use the Instagram story links.
Here are the Instagram story links requirements:
You must be a verified Instagram user, or have a minimum of 10,000 followers to be able to enjoy this unique feature. Don't get overwhelmed; you only need to meet one of the two requirements to be eligible. See our article on how to verify your Instagram account here. You can also grow your followers using this guide. Gladly, we'll show you some Instagram Story Hacks that you can use to achieve this – even if you don't have up to 10,000 followers. 
In this article, we'll discuss how to leverage Instagram Story Links for your business. After reading through, you should know how to use Instagram Story links and how to sell your products in your Instagram Stories.
Why Do Marketers Need to Add Links to their Instagram Stories?
When viewed from a marketing perspective, the key difference between Instagram and other famous social media platforms is that Instagram isn't a direct selling tool yet.
In the past, Instagram only allowed users to include a single link within their bio. Unlike the way it works on Facebook, LinkedIn, and Twitter, users are also not allowed to post links under each post. At that time, the only way for businesses to get users out of Instagram is via the bio link. This was a very tricky and complicated situation for marketers that wanted to promote their businesses on Instagram. 
In the last few years, Instagram rolled out Stories, and marketers found it delightful because it allowed them to embed a link into a video or image. This innovation also made it possible for users to click on the link to navigate to a particular website, instead of navigating to the bio before visiting the URL. 
Imagine that you just launched a website or a new product, and you're trying to create awareness on Instagram. All you need is to create an Instagram Story and then link that Story to your website. Viola, you're on your way to marketing success. 
Essentially, the introduction of Instagram Story Links is an answer to marketers' dreams on Instagram. It's a great tool that you can leverage to increase website traffic and/or potential for your product sales.
How to Use Instagram Story Links?
If you have a budget for marketing on Instagram, then Instagram Story Links is the best way to get bang for your buck. It's a great way to sell your products, gain more views on your latest YouTube video, get more traffic to your website, or even make money with affiliate marketing.
Just like we mentioned before, one of the Instagram Story Link requirements is that you must have at least 10,000 followers. Else, you won't be able to utilize the Instagram Story Links feature. 
However, there are Instagram Story Link hacks that you can leverage to achieve this even if you have less than 10,000 followers.
That said, we'll now discuss some of these Instagram Story Link Hacks in detail. 
Share the "Swipe Up" Feature in your IGTV Descriptions:
Are you aware that you can directly post a "swipe up" link in your Insta Story to an IGTV video, even if you have less than 10,000 followers? Are you also aware that when you post a URL in your IGTV description, it'll become a clickable link? 
Well, you can achieve all these on IGTV. 
Sounds amazing right? When these two features are combined, you're creating successful Instagram Story Links.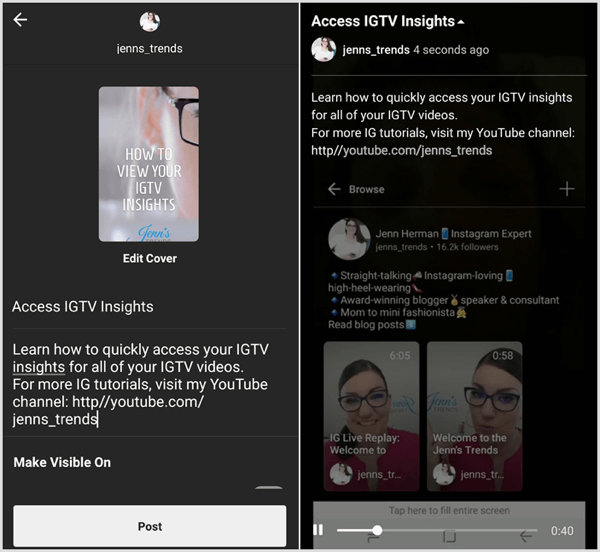 Users see the descriptions and clickable links in your IGTV descriptions by clicking the arrow icon next to the post title. As an aside, it's always good to tell your audience about the links you're uploading during your IGTV video. 
You can leverage this hack to get your audience from Instagram to any other page or platform you wish. Once you're able to share more than one IGTV video, you can subsequently add a link to your videos.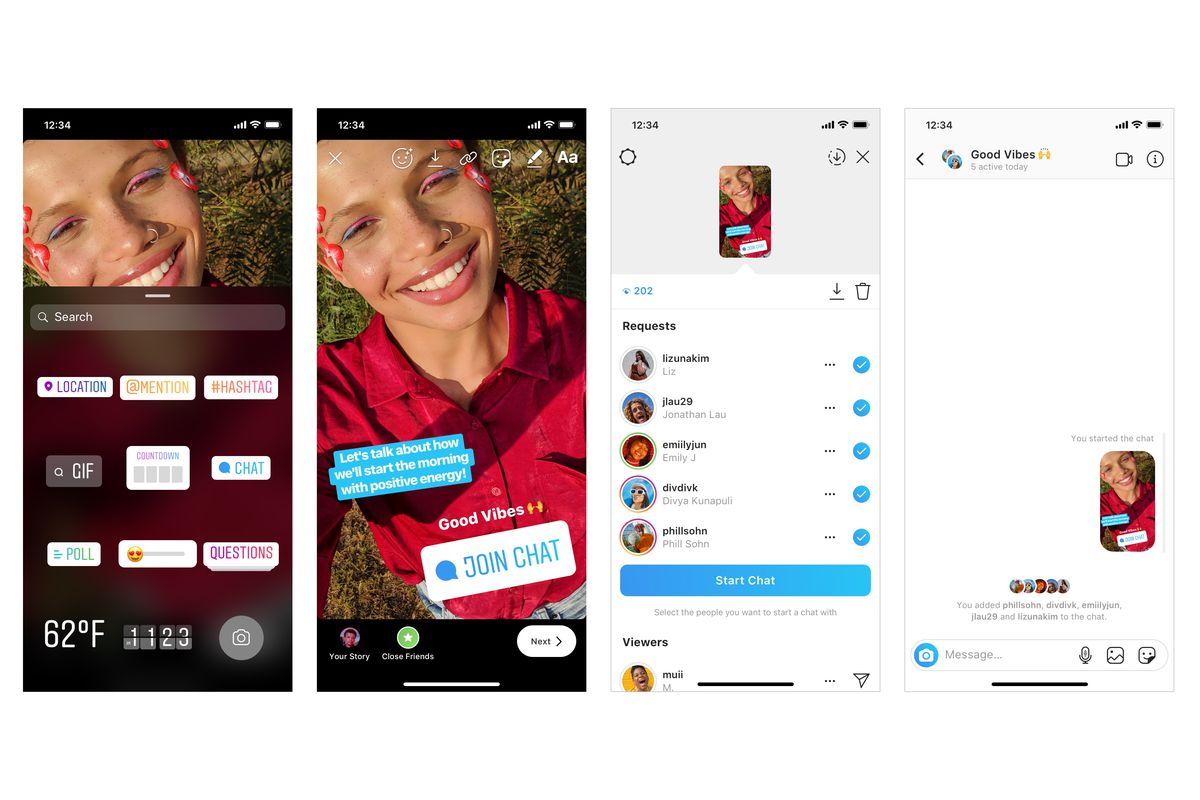 Use Instagram's Chat Function:
Instagram has a chat feature that you can leverage to start a large DM with your followers. One way to effectively utilize this function is by popping the chat feature in your Story, and then you can begin to chat and share a link with users that sign up to it – all at once.
This technique is straightforward, easy to use, and effective because you wouldn't need to send the link to multiple people in multiple separate messages. However, everyone will get your link in one message and at the same time. 
The only restriction to this trick is that you're only allowed to have a maximum of 30 users in a group chat. So, if you're looking to target more than 30 people, you have to do a few chats.
Add Links in Instagram Direct Message:
Even though it's a very effective and active tool for marketing on Instagram, many brands often underuse Instagram DMs. For starters, it's good to always remember that messages on Instagram are private and a more personal form of interaction with people. Also, people appreciate it when you treat them as individuals by reaching out to them in their DMs. 
This trick is particularly great because it helps you to know your followers and discover who is genuinely interested in your products and/or content. 
To use this function effectively, you need to ensure that your messaging function is switched on. That way, you can easily check your inbox for messages when your Story is live. It'll also be helpful to always check your "requested messages" inbox for other messages that might not appear on your normal inbox. 
NOTE: you can convert new followers into leads by asking for information in their DMs. You can also offer incentives, like introductory discounts and price slash, so that more people will respond. 
Conclusion
There you have it. 
We've been able to discuss some Instagram Story Link hacks that you can leverage to sell your products on Instagram. We do hope that you find them useful. If you have any questions or contributions, you can sound them off in the comments section below. Regards. 
Enjoy This Article? You May Also Like: