Last Updated: October 12th, 2020
Trying to determine if Instagram shoutouts waste money or if Instagram Shoutouts are worth your money? When it comes to shoutouts on Instagram, there are a lot of beneficial relationships you can start. That will help the growth of your brand & business on Instagram.
However, there also exist a ton of con artists and fake influencers that offer promised reach at premium prices. While ultimately leaving the customer with no value in the end. These types of back door scams are creating a bad rep for Instagram shoutouts.
To answer the question, Are Instagram Shoutouts a Waste of Money?
The answer is it depends…It depends on a variety of factors about both the Influencer & the audience. You want to collaborate with influencers who are on-brand/message, have real active followers, & are not overcharging for their exposure. Similarly, you want the audience to be engaged, to be your target demographic, & to be welcoming of your brand. 
In order to make you the Best Instagram Shoutout Analyst, we are going to cover al that and more just below! So let's dive into the crucial factors that determine the worthiness of an Instagram Shoutout.
How to Determine If Instagram Shoutouts Waste Your Money?
When it comes to determining if Instagram shoutouts are worthy of your hard-earned money, you need to take a deep look at the influencer before purchasing. 
1. Find Influencers with Good Engagement
The first thing that you need to look at is overall engagement. You want to make sure that the audience is both active & engaged. All too often you see accounts with hundreds of thousands of followers, even millions, that are all bots. 
As you can see in this image from Smart Insights, the average engagement rate decreases as you increase in followers. That's because the bigger your follower base is, the broader your content has to be to appeal to the masses. However, according to sources you can expect around a 3% Engagement Rate on average for your standard of basis.
That's why typically you will see these highly botted accounts with minimal if any engagement on their account. Their followers are nothing more than numbers on a screen, a mirage of manipulation if you will. These fake influencers use this fact to extort money out of unknowing customers. Forcing them to pay premium prices for promised reach. However, the customer ends up with nothing of value. 
2. Check Instagram Account Analytics
While engagement is important for understanding the quality & activity of an audience, it's also crucial to get a look at Instagram Account Analytics. Every Instagram account has access to analytics, business accounts get access to more information, but every account has them. 
Analytics are crucial for understanding the audience and its growth rate. It's important that you target audience members that you can communicate with. After all, you wouldn't want to get shoutouts from an influencer that speaks a different language because it would be difficult to communicate with any new followers you receive. 
Thus, when doing your research you want to make sure that a large portion of the influencer's followers resides in the same country as you. This will help with both communication and localized influence. 
3. Influencer Should be On-Brand & Message
Another important aspect to analyze before in determining if Instagram Shoutouts are a waste of money is brand & message. When collaborating with an influencer, even on a simple shoutout, branding and messaging from the influencer is attributed to you as well. The influencers endorsement attributes their message or branding to your profile and vice/versa.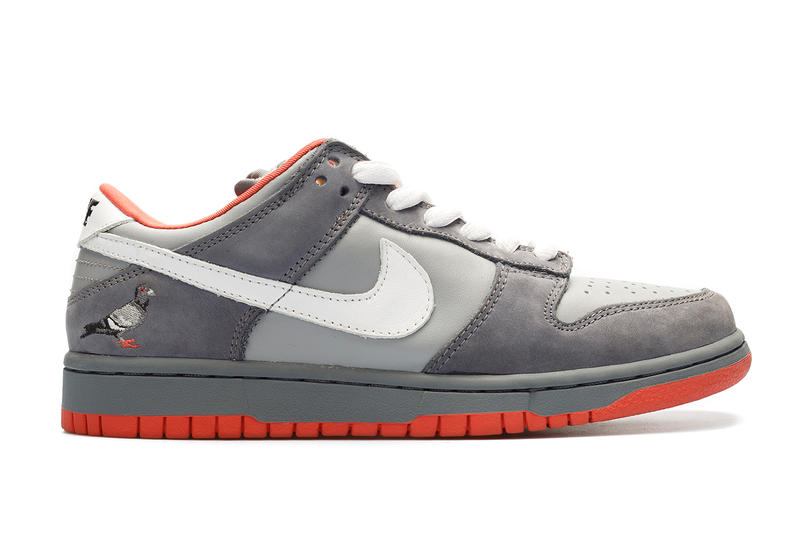 This exact instance happened less than a month ago with the release of a new shoe by Warren Lotus – the shoe with the Jason mask on the Nike swoosh. The shoe was an obvious copy of an older Silhouette from Jeff Staple. However, during its release, Jeff Staple actually gave Warren a shoutout and told people to buy the shoe. 
This simple shoutout created enormous animosity between the sneaker community & Jeff Staple. So many members of the community felt like Jeff Staple sold out. This message was clearly portrayed in the thousands of Instagram comments the post received. 
Even though both influencers had similar target audiences, the message & branding carried out by Warren Lotus created a mass divide. Thus, when Jeff Staple promoted the post, it directed the animosity towards him.
So it's crucial that you find accounts that are on brand & message for your target audience. Creating a strong brand is difficult and takes a long time. Sadly, it only takes a few bad promotions or collaborations to destroy it entirely. So you have to be extra cautious when choosing influencers to collaborate with. 
How to Calculate the Price of an Instagram Shoutout?
So far, most of the factors you're looking out for have to do with the overall quality & strength of the influencer's account & audience. However, when it comes to determining if Instagram shoutouts waste money, you need to be careful of pricing because some accounts drastically overcharge. 
If you're looking to price out your next shoutout take some of these personal examples to help guide you. For a 50k followers account with extremely high engagement I pay roughly $30-50. Similarly, for a 70k follower account, I pay roughly $50-70.
I have noticed that when an influencer gets past 20-30k followers, the rate for Instagram Shoutouts is typical $1 per 1k followers. This appears to be the average rate continuing indefinitely, where you would be paying around $4-500 for a 500k account and around $1,000 for an account with a million followers. 
When exploring your rates through the various influencers you vet, you should do some price matching. Just like shopping for your next online purchase, price matching can be a great way to get competitive pricing for promotions. 
Lastly, it's crucial to always record the results of any shoutout campaign. Some influencers, even after passing through all the review processes, still won't be a good match. Recording the data will allow you to see which influencers you should continue to work with and which you should phase out.
You now have all the knowledge and tools necessary to start your Instagram Shoutout Campaign. Remember the better your review process the better your promotions will be in the long run. Make sure to really refine your process for determining the best Instagram influencer to collaborate with.
Enjoy this Article? You May Also Like:
How to Get on the Explore Page – Unlocking the Instagram Algorithm