Struggling to learn how to use Instagram Live in your marketing plan? If yes, then you're at the right place. In this article, we'll reveal some fundamental principles on how to use Instagram Live in your marketing plan.
But before then, we'll briefly talk about why you should consider Instagram for your business, what marketers are saying about Instagram, and the relevance of Instagram Live marketing for engagements.
Afterward, we'll conclude by giving you some tips on how to improve your Instagram marketing strategy.
To begin with, it's worth noting that the age of Live video is officially here to stay.
Presently, Instagram Live is matchless in its ability to help businesses (just like yours) connect with their fan bases online. Instagram Live is a feature addition to Instagram – one of the rapidly growing social media platforms in existence today.
Importantly, it's a medium that helps brands to connect with their fans — thus making time for more genuine, intimate experiences when compared to simple videos or photos.
Pretty amazing, right?
If you've never thought about incorporating Instagram Live in your marketing plan, then now is the time.
Globally, there are more than 1 billion Instagrammers, and over 500 million of these subscribers use Instagram every day, sharing an average of 95 million videos and photos every day.
Those are large numbers. Irrespective of who your audience is – occupation, age, gender- you'll be sure to reach out to them through Instagram. With about 100 million Instagrammers posting or watching on Instagram Live every day, it's now time to take the bull by the horns.
So the question becomes, how do I promote your business online?  How can I stand out of the crowd?
One sure way is to incorporate Instagram Live in your marketing plan. Read on to discover how to use Instagram Live in your marketing plan.
WHY USE INSTAGRAM FOR BUSINESS?
With over 500 million daily active users, Instagram has massive potential for marketers. But this potential lies more in the user behavior than the numbers. The fact is that Instagrammers like to connect with brands. Also, research has shown that brands enjoy a lot of benefits from this connection.
According to Forrester, most brands on Instagram enjoy regular engagements, with 4% of their total followers. On social platforms like Twitter and Facebook, the engagement is less than 0.1%
In another study by Iconosquare, it was reported that 70% of Instagram users looked up a brand on Instagram. Also, 62% of users follow a brand on Instagram.
Social media has been proven to influence customer's purchase decisions. And once you're able to get the correct mix of content, then your audience will soak it up.
They'll also buy from you without the need for a sales pitch or hard push. It's the marketers' dream.
Still not convincing enough? Well, let's take a look at what marketers have to say about the Instagram platform.
WHAT MARKETERS ARE SAYING ABOUT INSTAGRAM
Actually, the research and numbers above all sound great, but what are marketers (those who use Instagram to drive business results) saying about the platform?
Here's what marketers from brands like Ben & Jerry's and Birchbox have to say about Instagram.

In the words of Mike Hayes (Digital Marketing Manager of Ben & Jerry's), "since the launch of Instagram, the platform has helped us to tell our stories virtually and connect with our fans."
Jessica Laura (Director of Brand Communication Chobani) also said: "Instagram is a very great platform for Chobani. It inspires new ways to savor and allows us to show how our products are to be used".
In the same vein, Rachel Jo Silver (Director, Social Marketing and Content Strategy, Birchbox) said: "Instagram has been a very effective engagement-driver among our customers."
Now that we've talked about the importance of Instagram and what marketers are saying about the platform, it's now time to take a look at the relevance of Instagram Live marketing for engagement.
Let's dive deep.
WHY INSTAGRAM LIVE MARKETING CAMPAIGNS ARE AWESOME FOR ENGAGEMENTS
Just as it's with the release of new features, Instagram rewards Instagram Live with bonuses that'll help to boost your engagement. This will increase the reach of your Live broadcast and maximize the number of people who'll see your video.
Here's a breakdown of the bonuses:
Follower Notifications: are you scared of going Live while your followers aren't aware? Worry not. Instagram notifies your followers (with push notifications) as soon as you begin to broadcast your Live video. By default, this option is turned on, so there's no need to worry about getting people to turn on notifications.
Priorities in the Stories feed: whenever you go Live on Instagram, you're placed in the front-and-center on your follower's feed. You'll appear in their list of Stories (which is located right on top of the Newsfeed when they first open the app). This guarantees that they'll see your Live video.
Post-broadcast boosts: relatively, this's a new addition to Live. Now you can save your Live videos, and it'll become part of your Instagram story. This'll allow people to watch your broadcast even after it's finished. The video still shows up as Live on people's feeds, thus making it very easy for you to maintain engagements even up to 24 hours after you've gone Live.
Now, let's talk about some ways to incorporate Instagram Live in your marketing plan.
HOW TO USE INSTAGRAM LIVE IN YOUR MARKETING PLAN?
Companies can effectively use Instagram Live to connect with new, larger audiences and boost interaction with their customers. As long as you're staying relevant in your industry and brand, the sky's the limit.
Now, you might be thinking, "perhaps I should try out Instagram Live for my business." But where do I start? What contents should I use?
These are great questions. Let's talk about some easy ways to use Instagram Live in your marketing plan.
PROMOTE A PRODUCT LAUNCH
You can use Instagram Live as a platform to market a new product arrival to your company. Even though traditional social media promotion is essential, going behind the camera and talking about your latest releases in real-time will create a buzz about your product and amp up interest.
For instance, if you have a massive product release and you've already set a particular launch time, you can log on to your company's Instagram account 15 minutes to the launch time. Then go "Live" and hype your customers up.
Tell them about what makes your product great, where they can get it, how much it costs and make sure to countdown to the launch. Then when the product is officially out, encourage people to purchase it.
HOST A Q&A OR INTERVIEW
One of the great ways to actively engage your audience with Live videos is via real-time commenting. As long as you don't turn off this feature, your users can discuss their opinions and thoughts while watching the video.
Fortunately, the comments will be visible to you and all those who are currently watching your Live video. The comments appear on the bottom right of the screen, and as you get more filters, they begin to disappear. Don't worry about that; you can still scroll up and down to view the comments.
In the same vein, hosting a Q&A on Instagram Live is another fantastic opportunity to answer your customers' question about your company culture, products, and services.
People always have questions to ask about something, so being able to provide answers will eliminate the need to look it up themselves.
Furthermore, Instagram has even added a feature to make the Q&As more interactive. Through "Live Request," users can now request to join a Live video chat. You can use this fantastic feature to enjoy face-to-face, one-on-one interactions with your viewers.
Just like the Live Request, the "Live Guest" is another beautiful feature which allows two people to host a Live video. With Live Guest, the video will appear on the Stories tab of the followers of both hosts. It's a very great tool for interviewing renowned industry experts and leaders who can offer useful insights to your followers.
HIGHLIGHT EVENTS THAT YOUR COMPANY HOSTS OR ATTENDS
Whether you're hosting an event of your own, going on an exotic business trip, or attending an excellent conference, share it with your viewers.
It might be challenging to showcase a real experience if you're just uploading a static photo on your feed. Rather than doing that, you can give your followers a raw and true behind-the-scenes experience by branching out and going Live.
For instance, let's say your company is hosting a session at a place where community members can come in, learn more about your industry, and meet other. Instead of limiting the lecture to only individuals in the room, you can extend your audience to social.
Once you're Live on Instagram, distant users will have the opportunity to sit on the lecture, ask their questions, and learn some new things. In such cases, it's advisable to select a team member to monitor Live comments; just in case someone asks an important question.
DEMONSTRATE A PRODUCT IN USE
Truth be told, a lot of people love "how-to" contents. Such contents are essential, and you can use them to show others exactly how your products work.
The content can either be quick videos that people can pop in on and watch or a piece of lengthier content in which you discuss how your product can be used, its benefits, who can use it, etc.
In demonstrating your products, the way and manner at which you film the product demo is essential. Unlike traditional product demo videos, you don't have the extra time to crop out unnecessary content or manipulate different camera shots. With Instagram Live, you have to be a one-take wonder.
Fortunately, your viewers don't expect you to be completely perfect.
Yeah, they don't.
Everyone makes mistakes but ensure that you know what you're talking about, and you understand how to demonstrate each step of the process to your audience.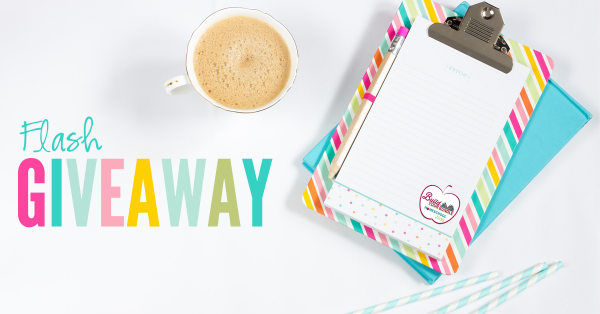 RUN A GIVEAWAY OR FLASH SALE
This tip is more like an integrated approach that can be used with the other tips explained above. Running flash sales or giveaways during your company's Live video is one of the seamless ways to increase engagements and persuade users to purchase your products.
With a flash sale, you can create a discount code that your users can use to purchase your product. When running flash sales, ensure that the discount code is made active only for a short time frame.
The reason is simple. A time constraint puts pressure on your buyer, and if your deal is enticing enough, you'll get ample results in no time.
When running a Live giveaway, ensure that it should have rules and regulations to encourage users to take specific actions. Define the guidelines of your giveaway in a precise, clear, and wise manner.
Here are some examples:
The users have to tag five friends in the Live comments
The user does not leave the Live video until the end of the video
The user has to comment with a specific emoji to enter
The winner(s) of the giveaway has to be present on the Live video while they're announced
The user has to comment their answer(s) to every question(s) that you post
When the rules are laid out, interested users will stick around and engage if they really want to win. After all, who doesn't like to win a free giveaway?
Ensure that the price you're offering is worth the waiting. Else, you might push your followers away from you and hurt any good graces that you earned with them.
TIPS TO IMPROVE YOUR INSTAGRAM MARKETING STRATEGY
For your business to grow well, you need to have an active social media presence. If you must have an active presence online, then you also must have an operational Instagram profile.
Moving forward, having an Instagram profile doesn't automatically translate to sales. If you really want to drive sales and make money from Instagram, then you need to come up with viable strategies.
Here are some strategies and tips that you can apply to your Instagram marketing plan today:
Increase your following
Run targeted ads
Partner with social media influencers
Go Live
Respond to comments and messages
Offer discounts to your followers
WRAPPING UP
Just a recap.
In this article, we talked about the significance of Instagram for business growth. Then, we went on to what marketers are saying about the platform and the importance of Instagram Live marketing campaigns for engagements.
Afterward, we took a deep dive on how to use Instagram Live in your marketing plan. We also outlined some tips to improve your Instagram marketing strategy.
With over 500 million active daily subscribers, there's no denying Instagram's reach and power. What was once a simple photo-sharing application has transformed into an immersive social media experiences that allow users to explore a company's visual identity.
Like we said earlier, it's now time to take the bull by the horn.
Remember, if you're not using Instagram Live, your competitor's definitely are.
What are your thoughts? How do you use Instagram Live? In your opinion, how can a brand use Instagram Live in their marketing plan? We'd be eager to hear from you; please share your thoughts in the comment below.
For more advice on how to make Instagram work for you 
read here
.