With over a million users, Instagram is a great opportunity for business owners. Furthermore, ads are a great way to pull an audience or customers, whether by accident or on purpose. Instagram lead ads assist businesses in gathering information, mostly personal, on customers and target audiences. This information could be an email address, a phone number, a house address, or the type of job of the customer.
Instagram lead ads, whether they convert or not, are very important to a business. They pose no disadvantage but offer numerous advantages for a business.
Table of Contents
Key Takeaways
Converting Instagram lead ads is a good form of advertisement. They might be tough to maintain, but you're better of thinking about the benefits.
If you want to use this type of ad to the fullest, you must focus on one goal. Therefore, always go straight to the point in your ads, use hashtags and follow a few more tips.
How To Create A Converting Instagram Lead Ads
Creating an Instagram ad that gives leads takes a lot of time, money, and testing. Nonetheless, it's always worth it.
That said, some tips will help you to create converting Instagram lead ads to help boost your business. Other than just helping you create converting Instagram lead ads, these tips will help you stay in the game. They include;
     1. Focus on one goal:
If you want to create good Instagram lead ads that work for you or your business, you must set a goal. This goal has to be specific because it is important in getting positive results. So, before starting the process, make sure you have decided on a strategy.
Therefore, discover within yourself what the purpose of the ad you want to create is. As a result, you must ask yourself certain questions.
Will that help you sell a product?
Will it help you enlighten your target audience on the business you are into?
Do you just want to create Instagram lead ads?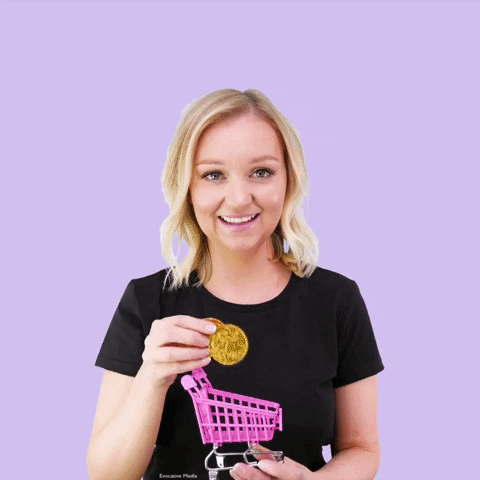 Additionally, some other tips to note when selecting one goal and choosing to focus on it are:
While setting up goals, try your best to figure out the category of your target audience. Get information about your buyers. Afterward, analyze the audience.
Instagram allows you to target an audience based on certain features or classification. The occupation, age, likes, and interests, and so many other things.
Observe the audience's interrelated demographics & psychographics.
If you are running a diverse business with several products, then you have a diverse audience. With that, it's always best you create several profiles with a grouped audience to create ads that can raise more income.
     2. Straight to the point:
Most of the time, we watch ads by mistake. Mostly, it's probably because we had to wait for the ad to finish before going on with our browsing.
The truth is that we all don't want to hear that nobody wants to spend time watching or reading an ad. Therefore, your Instagram ad should be short and straight to the point.
Also, your ad should be engaging if you want to hold your audience long enough to deliver the message. When creating an Instagram story ad, there is a label called sponsored at the top right corner of the post.
The label reveals that your post is your paid activity. In addition, when the viewers notice an ad, they tend to tap or swipe away from your story.
     3. Call to action:
Another important way to get your ads to work for you is to create a clear call to action. Instagram ads encourage and support call-to-action buttons. They include Apply Now, Book Now, Call Now, Contact Us, Get Directions, Learn More, etc.
Call to action on ads are simply buttons asking the audience to do something that in turn leads them to your sales page.
To create Instagram lead ads that convert, it's necessary to select and organize a strong call to action. This lets people know what to do after watching the ad if they have further interests.
With that established, always create a call to action that rhymes with the purpose of your ad. Furthermore, an understandable and clear call to action adds context to your advertisement. It ensures that your prospects take whatever action is necessary. Also, it shows what your brand's personality is like.
     4. Hashtags:
The hashtags in this context are the same hashtags we love to use in posts. Hashtags help a great deal in creating Instagram lead ads that link you to more of your target audience. Surf through Instagram to find trending hashtags that have a similarity to your business or your ad.
Also, using hashtags in ads makes it easier for people to find your ad. You can merge hashtags based on how popular they are and then use them to broaden your ad reach.
You can use the name of your brand and even your address as a hashtag. Hunt for ideas. Check out what hashtags your competitors are using and if it's working for them.
As much as you don't want to seem unprofessional by using too many hashtags, don't over-limit
Conclusion
Using converting Instagram lead ads will surely promote your business. However, you must be sure to follow the right tips back-to-back.
Fortunately, this piece has provided you with everything you need to know.
What do you think about this article? Did it teach you a new way to improve your business? Please let us hear your opinion in the comments below.
Enjoy this Article? You May Also Like: