Have you ever wondered about the trending topic:
Instagram is hiding likes
, and you don't know what it means?
If yes, then you're at the right place. In this article, we're going to talk extensively about the trending updates of Instagram likes and its implication to influencers, brands, and businesses.
We'll also talk about its impact on our mental health.
For starters, let's begin with this question. Imagine what Instagram would look like if it no longer shows you the number of Instagram likes that your last post had.
How would you feel about that?
Well, that's exactly what Instagram is trying to learn by implementing and testing a design alteration that would no longer reveal the number of likes on a user's post.
They're running this social media experiment in 7 different countries to see what will happen when it hides the number of likes on photos, videos, and other IG posts.
This new feature is slowly rolling out, and we'll talk about things you need to know about it.
Let's dive deep.
WHY HIDE INSTAGRAM LIKES?
A lot of people ask questions like: why is Instagram hiding likes?
Don't worry; we'll adequately answer that in this article.
At the Instagram said they're testing this because they want your followers to entirely focus on the videos and photos you share. Not the number of likes they get.
In other words, when Instagram likes are public, a lot of people care too much about them. Some even use it as a yardstick of success- buying likes to gain more attention and teasing those with only a few likes.
Theoretically, hiding likes from the Instagram feed but making them visible to the creator gives the account owners some sense of what's working. Even without them having to worry about what others are taking away from the like count on any of their feed.
During the conference, Facebook also talked about how Instagram wants to perform better at restricting harassment. It was inferred that this test, alongside many other features, would help Instagram to become less toxic for users who've been bullied on the platform.
Mark Zuckerberg explained during the conference that as you scroll through your Instagram feed, you'll not see any like count. Instead, you can see who liked a video or photo and also tap through to see the complete list.
So, if you have time, you can add the people by yourself.
WHAT ARE WE TRYING TO SAY?
The new feature addition to Instagram doesn't mean you can't see the number of likes you have on your Instagram.
Definitely, you can see the number of likes, but the number won't appear automatically under your post. You'll have to tap on the list of people who liked your post and count the total number of likes.
But your friends won't be able to see the number of likes your post has received.
In one of their tweets, Instagram mentioned that they're looking forward to seeing how this feature addition might benefit everyone's experience on Instagram.
WHICH COUNTRIES ARE INSTAGRAM HIDING LIKES
Instagram began the hiding test in May in Canada and has since expanded to 6 other countries.
When asked why it began the test in Canada, Instagram said, "Canadians are tech-savvy, highly social, and they have over 24 million people connecting across our family of application every month. We wanted to test this feature with digitally savvy people that have a thriving impact on Instagram".
Currently, we're running a test that hides the total number of video views and likes for people in these regions:
Canada
Australia
Brazil
Ireland
Italy
Japan and
New Zealand
HOW DOES THE INSTAGRAM LIKES HIDING WORK?
It's very simple.
At the moment, only users in the countries listed above have access to hidden likes.
Those who have been selected for this test will see an alert that warns "a change of how you see like" at the top of their home feed.
If you get this alert, then you'll still be able to see your likes on your post (by tapping on the list of people who liked it). But your friends will not be able to see the number of likes that your post has received.
It's worth noting that Instagram will hide not only the overall number of likes but also video views for all your posts.
WHEN WILL THE EXPERIMENT COME TO THE UK AND US?
Presently, Instagram hasn't stated when the experiment will expand to the US and the UK.
IMPACTS OF HIDING INSTAGRAM LIKES ON BRANDS, BUSINESS OWNERS AND SOCIAL MEDIA MANAGERS
One of the most critical question on everyone's mind is: what will be the impact of Instagram's move on businesses?
Let's ask you.
As a brand or business owner, what's the first metric you're likely to check back on in an Instagram post?
It's likes, right?
What's the number of likes your competitors have? How quickly did they get those likes? How many likes do you have? Business owners, brands, and social media managers all use these metric for tracking a post's performance.
Now, how would brands, businesses, and social media managers be affected by Instagram's decision? What would a world without Instagram likes seem like? How would your Instagram business profile even survive when this function is eventually rolled out in your country?
Let's take a look.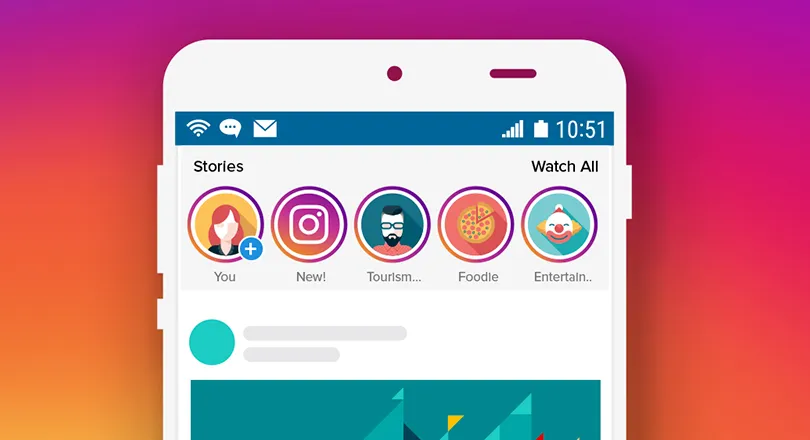 A LARGER ATTENTION ON INSTAGRAM STORIES.
One of the impacts of hiding Instagram likes is that many brands will be forced to start sharing authentic content.
Instead of the usual picture-perfect presentation on IG grid, many brands will begin to share genuine content of themselves.
More than ever, IG stories will provide a platform for authentic brand expression. Because brand won't have to determine their self-worth and online success through likes. Rather, they'll have to shine by posting great content on stories.
SINCERE INTERACTION WILL BECOME MORE ESSENTIAL.
Whether you're sincerely commenting on the posts on other accounts to align with their brand or build a connection, the hiding of Instagram likes will make people place more emphasis on visible comments.
What we're trying to say is that new values would be placed on comments and followers.
INFLUENCER MARKETING CHANGES.
Do you use Influencer marketing? If yes, how do you measure the impact of the influencer marketing campaign and what's the bigger picture?
Even though likes were never an indicator of conversions, shared followings, or product sales, they give some marker.
Without Instagram likes, the Influencer game would be altered drastically for influencers and brands.
Instead of treating it as the entire marketing sphere, brands and businesses will now begin to treat IG as part of the marketing ecosystem.
We're anticipating a drastic shift towards the partnership between influencers and brands. This way, influencers will act as ambassadors. They won't be restricted to single posts, and they might even choose the brand they work with more carefully.
Also, with Instagram likes hiding, influencers, and marketers will have to look for new ways to grab their user's attention.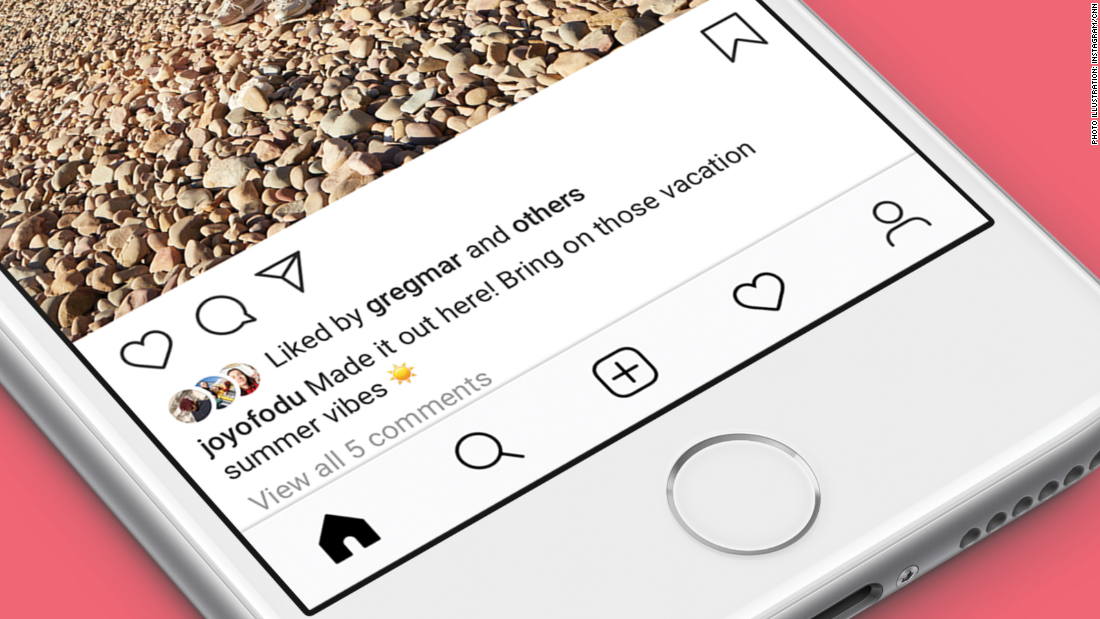 IMPACT OF HIDING INSTAGRAM LIKES ON INFLUENCERS.
There's no denying the fact that social media influencers use the number of Instagram likes on their posts to prove their value to followers and partners.
In addition to helping them to get discovered, this metric also helps them to receive paid promotions in the form of sponsored ads. Without the ability to universally show the popularity of a post, users might find it very hard to market themselves.
In a statement to the media, Instagram mentioned "likes count" to be essential for many creators and influencers.
It also said that this is an experiment in the explorative stage. It's looking for ways through which users can communicate value to their brand partners and audience.
IMPACT OF HIDING INSTAGRAM LIKES ON OUR MENTAL HEALTH.
The decision to hide Instagram likes is a bold move by Instagram, but it's debatably a necessary one. There's a rising concern about the impact of social media on young people's self-esteem and mental health.
Just like we stated earlier, "Instagram wants your friends to focus on the video and photo you share and not the number of likes they get."
The total number of Instagram likes on a post has become the heart of IG and other social media channels. By hiding the Instagram likes, what impact would that have?
Receiving tons of likes feels like winning a gold-star award. It's a public confirmation that you're creative and doing great work. The hiding of Instagram likes prevents this public, broader recognition.
Nonetheless, the mental impacts of counting likes can't be overemphasized. This is because the design of social media enhances social comparison.
You don't necessarily need to spend so much time on IG before finding many profiles that are more effective, glamourous, and better-looking than yours.
So, young people can be left feeling unworthy and inadequate.
According to research, 78% of teenagers reported that social media makes them feel close to their friends. 42% reported that it makes them feel connected to family, while 49% said that social media makes them more informed.
Also, 15% of youths' report that they feel pressured to show the best version of themselves. 9% feel overwhelmed, 20% feel overloaded with information, and another 9% are afraid of missing out.
These negative and positive feelings can see-saw, based on an individual's mindset at a given instance.
WILL COMMENT NOW BECOME THE NEW LIKES?
The question that follows after Instagram's decision to hide Instagram likes is "will comment now become the new Instagram likes?"
Well, without the ability to know the number of Instagram likes, it's expected that comments will become a stronger signal of how people interact with Instagram posts.
Indeed, comments can be anything from an essay to an emoji. They're therefore much more adaptable and varied than Instagram likes.
Yet, they can still have an impact on users' self-worth and emotions, mainly because comments (unlike Instagram likes) can either be positive and negative as well.
So far, the answer among Australian Instagrammers has been mixed. Majority of them feel manipulated by the platform and disgruntled about the change.
Others argue that the alteration will decrease Instagram's appeal, specifically among those who use it to support their business.
On the other hand, some Instagram users have commended the move on the mental ground. Others reported that they're already feeling the transformation that the experiment is set to deliver.
Nonetheless, people are more likely to leave the Instagram platform if they don't seem to benefit from the change.
This could leave the online market open for social media platforms that publicly count likes for all to see.
Finally, there's the question as to whether Instagram's decision to hide Instagram likes is nothing but a PR by a global brand.
Perhaps, it's natural to be doubtful where the social media industry is concerned. But then, if hiding Instagram likes is a good move by Instagram to work on the adverse side effects of social media, it's a useful test, and we hope that the result might be very beneficial to some.
WRAPPING UP
A little recap.
In this article, we talked about the reasons behind Instagram likes hiding and the countries where IG are hiding likes.
We went further to talk about how Instagram likes hiding works, and the impact of Instagram likes hiding on brands, businesses, and influencers.
We ended up by talking about the effects of hiding Instagram likes on our mental health.
What are your thoughts about Instagram likes hiding? Do you think it'll have positive or negative effects on the long run? Please, let us know what you think in the comment section below.