If you're one of those persons who've been in search of
Instagram Fanpage Growth Methods
Or how others like to call is the Mother/Slave Growth Method, then you're in the right place. In this article, we'll reveal some tested and trusted methods that you can use to
accelerate Instagram growth
.
Even without buying followers
.
To begin with, it's worth noting Instagram now has over one billion monthly users and sky-high user engagements levels.
At the moment, Instagram is the third most popular social media platform on the internet. It's a platform where people create, share and interact with both their friends and their preferred brands. Over 80% of Instagrammers follow businesses on Instagram.
As with other social media platforms, brands that are looking to get the most out of Instagram need an extensive following. More followers mean a stronger online presence and greater credibility. But then the problem is that Instagram Fanpage Growth is much more than just a number game. Businesses tap into the €6.48 billion worth of revenue that Instagram churns out every year by making genuine connections with followers on their page.
WHAT IS INSTAGRAM FANPAGE GROWTH?
As a brand, business, influencer, or regular Instagrammer, we all seek the same thing when it comes to Instagram: more engagement, more followers, & more income. However, over the past years, Instagram has become harder and harder to reach people organically. Because of this fenomenom a lot of Instagrammers have switched over to using an Instagram Growth service or Viral strategies like Powerlikes to keep their brand going on the platform. However, using these strategies often means you will have to follow a bunch of people in order to get your page in front of your perfect target audience, or you will have to make the switch from personal to viral content, which a big percentage of Instagrammers don't like doing. With this in mind, what are the next developments for accelerated organic growth?
Instagram Fanpage Growth or Mother/Slave Account Growth seems to be an upcoming star in the growth strategies of 2019, 2020 and probably years to come! This new organic growth strategy has been allowing account owners to net hundreds, even thousands of followers every month 100% organically without any automation or botting on their Instagram account. You're probably thinking to yourself: "This is exactly what I was looking for!
Now how does it work?" Lets dive into that …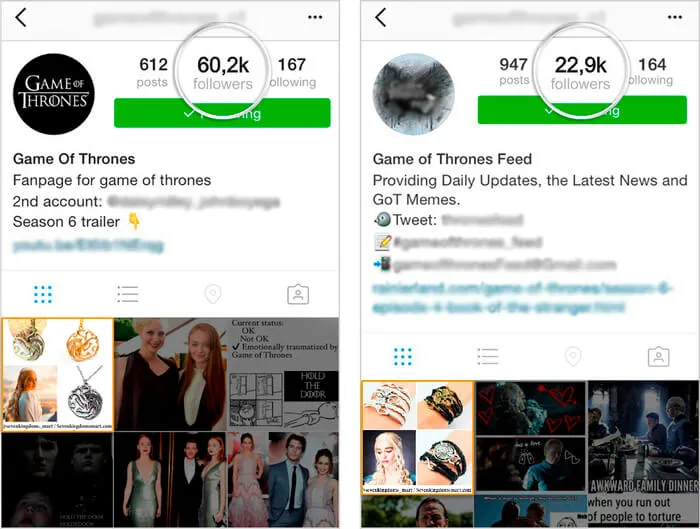 Creating Fanpage (Child) Accounts
Your Charisma has just rolled out a new service that allows businesses/brands to net hundreds of organic fans every day without a single drop of automation on your Instagram account! Just like with every top celebrity and Instagram Influencer, having a loyal fanbase is crucial to the success of your online persona. But building a fanbase from scratch is extremely difficult and time-consuming. That's why, when it comes to utilizing a service like Your Charisma Instagram Fanpage Growth, you're able to jump-start your fanbase production from the very beginning.
With the brand new Instagram Fanpage Growth method, fan (child) accounts are created for your brand or business. These accounts will serve as the starting point for your fanbase community. The reason for making these child accounts is to increase the overall exposure of your brand. Think about it .. the more Instagram accounts with your brand or business information on it, the better. In addition, it's so you can use all kinds of black hat growth tactics on these child account,  without having to worry about your original instagram account being under suspicion.
Building a Fanbase
The Child accounts were created with the purpose of lead generation. The child accounts undergo standard growth automation in order to build their following and overall engagement. However, instead of directing traffic to an offer your child accounts direct follower traffic back to the Parent Instagram account.
As these child accounts begin to age and grow over time, they are constantly directing follower traffic back to your main Instagram page with CTAs. These CTA's are placed all over the Instagram account i.e. bio, captions, comments.
Quality Growth & Engagement
When you receive a follow from this method you are guaranteed that this is a higher quality follower. Due to the fact that this process acts as a 2 Step Follow i.e.
The person followed your Child account and learned about your brand or business
They liked the content or community enough to follow your main account
These types of follows will be 10x better than previous growth methods because followers grow accustomed to your brand or Instagram style prior to landing on your Parent Instagram Page. Which means the follows that are generated on your Parent Instagram account are similar to nurtured leads that are hot of the press.
Benefits of Instagram Fanpage Growth
The Your Charisma Fanpage Growth Method allows business/brands to gain the following and fanbase they desire without the need for automation or botting on their actual Instagram account. Thus, allowing them to gain all the benefits from growth automation like:
Organic followers daily
Automated DM's
Powerlikes or Powercomments
However, this process also allows their parent Instagram account to stay 100% automation free. Which is a guarantee that your Instagram account won't be shut down, banned or put on time out for breaking any of the Instagram Community Guidelines.
QUALITY OVER QUANTITY: THE IMPORTANCE OF ORGANIC INSTAGRAM FANPAGE GROWTH
If you've ever thought of purchasing Instagram followers to boost your Instagram presence, then you're not alone. In the past, celebs, influencers, and even politicians have all experimented with buying Instagram followers.
When you're just getting started on Instagram, it's challenging to convince customers into believing you when you have only two or even three existing fans. Nevertheless, if you already have thousands of followers, you instantly seem more trustworthy.
When you pay to get Instagram followers, you get nothing more than just a number. In other words, the people on your Instagram page aren't going to share your contents, like your photos or even buy your products.
At the same time, buying followers on Instagram also goes contrary to the Instagram community guidelines. Meaning you could even risk an account purge. Therefore, if you can't buy followers on Instagram, how then can you outsmart the 25 million active businesses on Instagram?
The solution is pretty simple and straightforward- learn how to grow your Instagram followers organically. Of course, growing your IG followers organically takes a little more effort.
Here are some Instagram Fanpage Growth Methods that you can use to engage your audience and bring in more organic followers.
HOW TO GROW YOUR INSTAGRAM FANPAGE?
POST CONSISTENTLY (AT LEAST ONCE IN A DAY)
Instagram is one of the social media platforms with the highest interaction levels. Your followers are waiting and willing to connect with you, but then you need to offer something that'll prompt their response.
Content is critical, and if you don't post every day, you'll not only lose existing followers, but you'll not also attract new ones. People are looking for timeliness and consistency from the brands they follow. What's more?
When deciding on where to rank you on the Explore Page, the Instagram algorithm considers your presence on the app.
But, when you begin to plan a consistent posting schedule, you'll also need to get the timing correct as well. It'd not be suitable to post pictures for your audience when they're in the midst of a school run.
Studies have shown that the ideal time to post on Instagram (for many businesses) is around 3 pm on a Wednesday; 11 am, 3 pm or 4 pm on a Thursday and 5 am on a Friday.
You'll need to do some underground work on your industry's audience habit to ensure that schedule works fine for you. You can check out your Instagram insight to find out when your followers are most active.
The key takeaway here is: post consistently on Instagram. Brands that get into a consistent flow with Instagram posts tend to get the best results. That's because, the more often your post on Instagram, the more followers and like you get.
DEVELOP SOME INFLUENCE
Learning how to enlarge your Instagram Fanpage is tough.
The genuine process takes time because you'll have to earn customer respect and show your trustworthiness in a disorderly marketplace. One great way to suddenly turbo-charge your efforts is to take advantage of the existing influence that someone else in your niche already has.
Also, one of the best ways to amplify your voice on Instagram is to opt for Influencer marketing. With the ideal influencer, you can leverage the confidence that already exists between an Instagram influencer and their following, to expand your branch reach.
You can consider finding influencers in your niche by searching for industry hashtags and building a relationship with them as fast as possible.
Please, don't just jump in and start asking for a shout-out. Instead, mention the influencers in your Instagram posts, send them freebies of your products, and comment on their content. Ultimately, your influencer will end up rewarding your hard work. For example, you can check out this post from Strideline socks.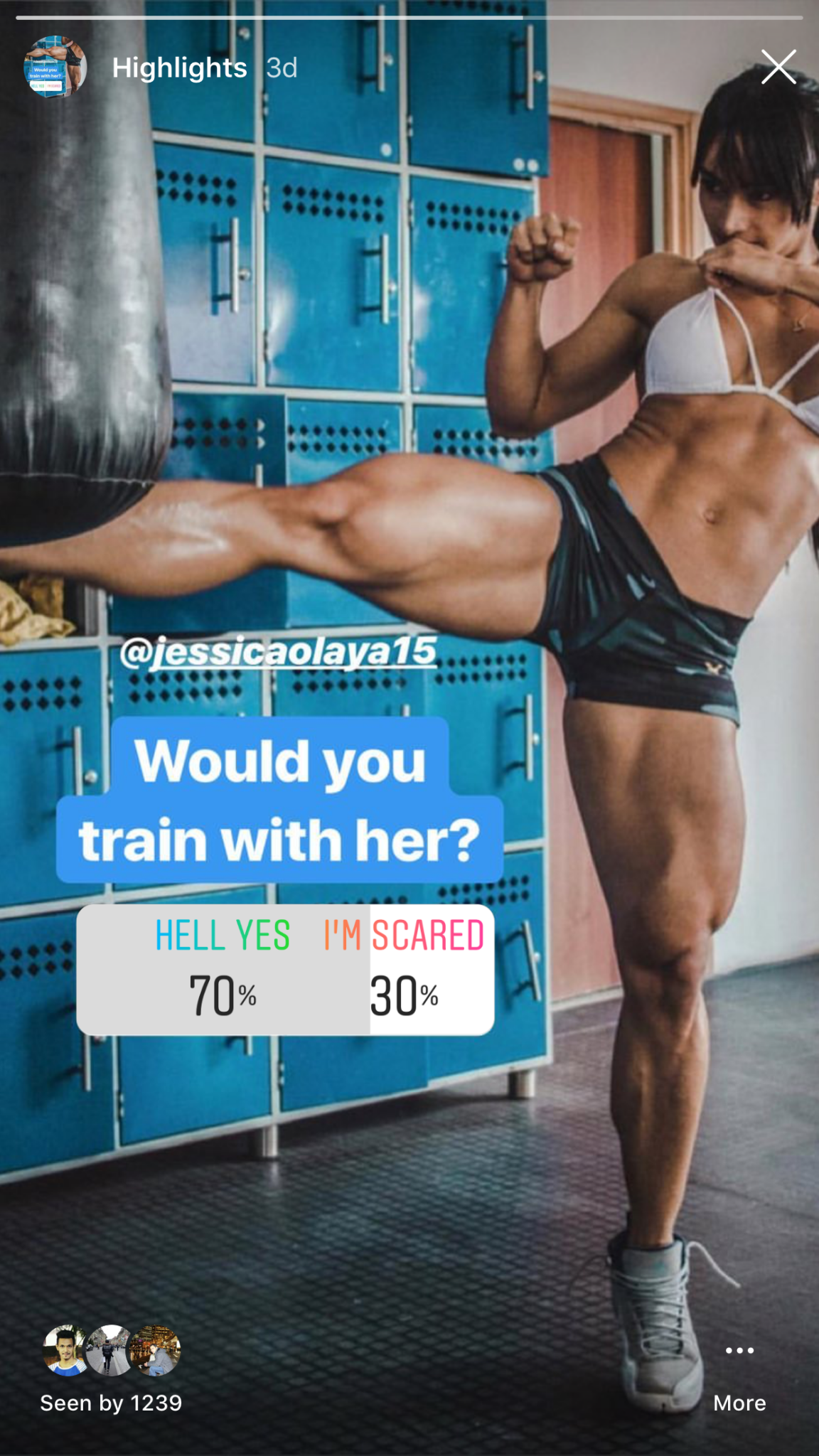 GIVE YOUR AUDIENCE WHAT THEY WANT
Just like every other genuine social media follower strategy, Instagram organic growth relies on great content. If you want followers to like, follow and engage, then you'll need to make use of appealing contents.
So, how do you determine what your Instagram fans expect from you?
Well, you don't need to guess. Instead, you can try out the following:
Use tools to track performance. There are tons of tools that you can use to identify the keywords that send the most traffic to your way. You can also use such tools to learn what's operational for your top performing posts.
Track what's trending: keep an eye on influencer and customer profiles in your space and discover the trends they're following. Or the #hashtag they're using. This will give you a sneak-peek into the kind of contents that generates the most hype among your audience.
Keep an eye on competitors that have a similar target audience. Find out the type of contents they post and take note of anything that produces a lot of engagement. For example, do the competitors seem to get better results whenever they post Instagram Stories together with their standard pictures?
If you're finding it very hard to select the right content for Instagram organic growth, you can try to ask your followers what they'll love to see.
One way to go about this?
Load the Instagram Stories and pick the "poll" sticker option to start gathering feedback and ideas from your existing customers.
USE INSTAGRAM ANALYTICS TOOLS
There are many Instagram analytics tool that you can use to get exciting information about your Instagram account. You'll get information on things like new followers, engagement rates, unfollows, and inactive accounts.
All these will give you insights on how to better understand your audience and get more followers on Instagram. Here are some of the best Instagram analytics tools available in the marketplace today: Curalate, Keyhole, Sprout Social, Socialbakers and Iconosquare.
HACK YOUR HASHTAG STRATEGY
Hashtags are one of the stress-free and most essential parts of achieving Instagram Fanpage Growth and driving engagements on your post.
What's more?
Now that people can follow hashtags on Instagram, it's easier to use the right tags to expand brand reach.
The essential question to ask at this point is, what is the best way to use hashtags? The rules have transformed in the last years with Instagram placing more emphasis on "relevant" tags that offer exceptional values to followers.
At the moment, you can't just post the same 15 tags on every photo and expect to get results. Instead, you'll need to look out for the right combination of brand-boosting tags for each image.
If you want to get the best results, you can consider using the following.
Trending Tags: check out the hashtags that are appearing the most in the Instagram Explore page. Are they any of the tags pertinent to your content or brand? If yes, then you can incorporate them in your post to expand your reach.
Location Tags: It has been discovered that posting with geotags leads to 79% more engagements. You can find the geotags in the top-left of your post.
Branded Tags: you can use your company's name or any other unique tag to generate engagement for your brand. It has also been discovered that 70% of Instagram's hashtags are branded.
Popular Tags: even though #TBT, #InstaGood and #Love are tough to rank for, they still have a place in specific types of content. You can try including around 3 to 5 popular tags to your stories and images.
EXPERIMENT WITH DIFFERENT MEDIA
When it comes to choosing the right content for Fanpage growth on Instagram, it's worth remembering that there's more to Instagram than just photos.
For instance, 65% of all the ad impressions on Instagram comes from Video. When you experiment with story ads, you get to increase your marketing recall, enhance click-through rates and improve purchasing. All at the same time.
A campaign by DiGiorno led to an improved reach of 200 million, an incredible 6-point lift in purchase intent and an 8-point rise in ad recall.
As video contents continue to lead on Instagram, it's worth diversifying your feed. Also, with the invention of IGTV, the chances for long-form content and the demand for Video is set to rise even more.
Here are some things you can try:
Question and Answer sessions with influencers that enhance your credibility
Behind-the-scenes videos to build organic traffic and introduce your team
"How-to-contents" that establishes the exceptional appeal of your products and/or services.
EARN ATTENTION OUTSIDE INSTAGRAM
As much as possible, remember to drive attention from other online locations back to your Instagram page. Don't assume that people following you on Twitter and Facebook also know that you're active on Instagram.
One way to direct them back to your Instagram page is by linking back to your Instagram posts on Facebook, citing your branded hashtags in your emails, screenshotting pictures from Instagram and including it in your blog posts.
The more you direct traffic from other locations to your Instagram profile, the higher your brand reach gets.
What's more?
By establishing your presence on other channels, you might boost your credibility to the level that you can earn a chance at Instagram verification.
Here are some ways to cross-promote your Instagram channel:
Submitting press releases with links to your Instagram channel
Writing guest posts for blogs that are relevant to your audience
Incorporating your Instagram information to your email campaigns
Mentioning your #hashtags and posting the links on other social media channels
HOST GIVEAWAYS
Hosting a giveaway is another Instagram Fanpage Growth technique. If you're new to Instagram or you have a small audience, a giveaway will help you to get more followers.
Also, if you host giveaways on your site and include an option to follow you on Instagram or other social media channels, you'll have a much bigger reach.
If your audience size is small, you can consider posting your giveaways on giveaway blogs or other related groups. In doing so, a lot of people would be interested and what that means to you is an increased fan growth on your Instagram page.
If you're a beginner on Instagram, giveaways can help you get more followers on Instagram. Though, if you do them frequently, you might not get the ideal kind of audience you want.
If you're looking to get sales, then giveaways won't necessarily be the perfect option. But if you aim to quickly get more Instagram followers, then this strategy will work quite well.
BENEFITS OF INSTAGRAM FANPAGE GROWTH
Now, let's look at some of the benefits that come with Instagram Fanpage Growth.
Plus, how it can help you grow, particularly if you're a small-scale or medium-sized business.
Generate More Engagement:
Let's face it. Instagram is well-known for helping brands to generate more engagements. It's a platform that has proven times without number that high levels of meetings with the ideal content aren't only possible but generally achievable.
Even though engagement metrics isn't easy to measure, businesses have experienced better results on Instagram due to its ability to help you connect with your audience.
According to a survey by Adweek, it was discovered that amongst 2500 micro-influencers, 60% of them found Instagram as the most treasured platform for generating positive engagement.
In essence, what we're trying to say is that an increase in Instagram Fanpages will lead to more credibility and trust.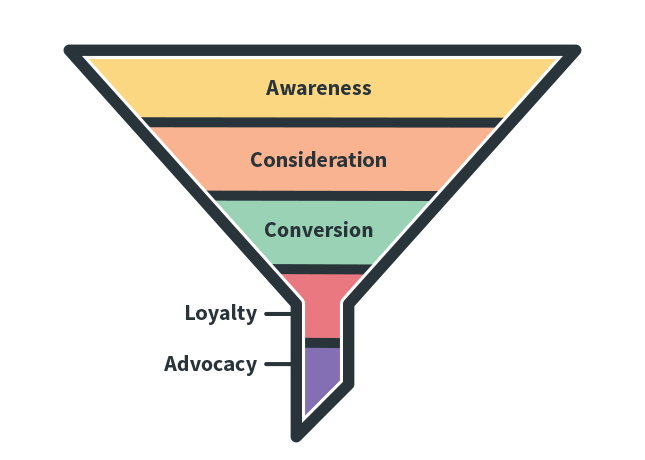 Funnel in Targeted Traffic:
When you ask any reputed Instagram marketer, he would tell you that Instagram isn't a direct traffic generating tool. Using Instagram for your business is more about creating a social presence and having a long term vision.
It's all about building a flourishing community that follows you in the realist manner and improving your product's brand visibility.
Does that mean you should ignore the traffic generation part? Definitely not. But then, you have to be smart about that. You cannot deliberately spam the heck out of the site with the hopes of getting more visitors nor can you use it to get traffic. Doing this, might get you poor results and make you appear less trustworthy.
Albeit, Instagram will help you become more visible to your target audience without insulting their intelligence.
Create Real Brand Awareness:
The use of Instagram for business purpose is a laser-smart move. Want to know why? The platform has over one million active users, who're willing and wanting to interact and build good relationships with the right brands.
Instagram is a pretty good opportunity to create real brand awareness. For any business looking to make its presence felt and grow online, Instagram is the perfect tool to use.
You need to keep in mind that creating a solid Instagram branding strategy is crucial to building unwavering trust with your existing followers.
It helps you to create a solid impression on them by showcasing your originality and branding your product/service with attractive visuals.
While the entire trust-building process takes effort and time, it's completely worth it. As long as you can be careful and patient enough to keep your audience delighted with the right material, they'll be happy to offer you more business.
Increase Number of Sales:
Instagram makes it very affordable and easy to leverage/share professional images to promote your products and services. With millions of active users in almost every possible niche, the use of Instagram for business is one of the ideal ways to find prospects that transforms into sales.
According to a report that was published by Shopify, it was discovered that Instagram beats both Twitter and Facebook in terms of average price for the sale of a referred service.
Here are some ways that you can improve your number of sales on Instagram:
Sell Without Fear: Honestly, Instagram users are used to following brands wholly for the purpose of looking for and analyzing their product. So it's adorable to incorporate relevant product shots to your Instagram account. Even though you're trying to give value to those who are following you, it's nice also to let them know that you're actively searching for more business.
Choose Appropriate Photos:
Instagram is different from other similar social media giants because it's an excellent network for sharing visual content. If you want more business sales on IG, you can begin by carefully selecting attractive images rather than rushing and selecting images with low quality.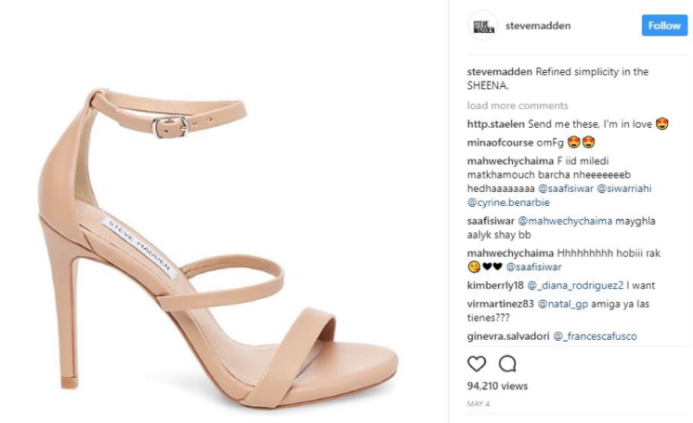 Cross-Promote the Right Way:
obviously, you wouldn't want to keep your IG sales very low. By not cross-promoting your products on the platform, you're doing just that and leaving huge money on the table.
It's cool to inform your followers on other social networks such as Facebook and Twitter about your Instagram content. That way, you'd have better results on both side and more Instagram followers.
CONCLUSION
Now that we've talked about Instagram Fanpage Growth Methods and how it can be beneficial to your business, don't you think it's now time to accelerate and increase your growth with Instagram Fanpages?
Before you set out, please remember: growing your followers organically and safely isn't easy.
The best IG accounts take a substantial amount of time and efforts to create. It's no surprise that busy brands often settle for options like buying followers.
Don't be ever tempted by the dark side. While this might look like a great idea at first, it ultimately won't impact the bottom line of your business.
Instead, try as much as possible to focus on organic growth, consistent measurement, and careful content creation. All these will go a long way in helping to improve your Instagram Fanpage and business.
–